It's been a few years since Mike Myers last reprised his iconic role as Dr. Evil, but it sounds like the Austin Powers supervillain has kept himself busy in the meantime—by working as a member of Trump's cabinet. Or he was, at least.
Myers made a surprise appearance as the character on The Tonight Show with Jimmy Fallon Wednesday night to announce that Dr. Evil has been fired, the latest casualty of an administration that's had the highest turnover in recent American history.
But from what he told Fallon, the doctor had a pretty good run while it lasted. "Naturally, I was going to be Secretary of Evil," Dr. Evil said. "But Steve Bannon got the job."
Instead, Evil says he wound up serving as more of an "ideas guy," helping Trump out with some of his most diabolical plots like the wall, which Evil says he originally designed as "a moat filled with spiky blowfish."
"But I didn't want the Mexicans to pay for it," he says. "I wanted Alec Baldwin to pay for it."
Evil also took the opportunity on Fallon to throw his hat in the ring for the 2020 election, naming a running mate who is "the only man who's more hated right now than Donald Trump"—Mark Zuckerberg. Their slogan? "Make the World Evil Again."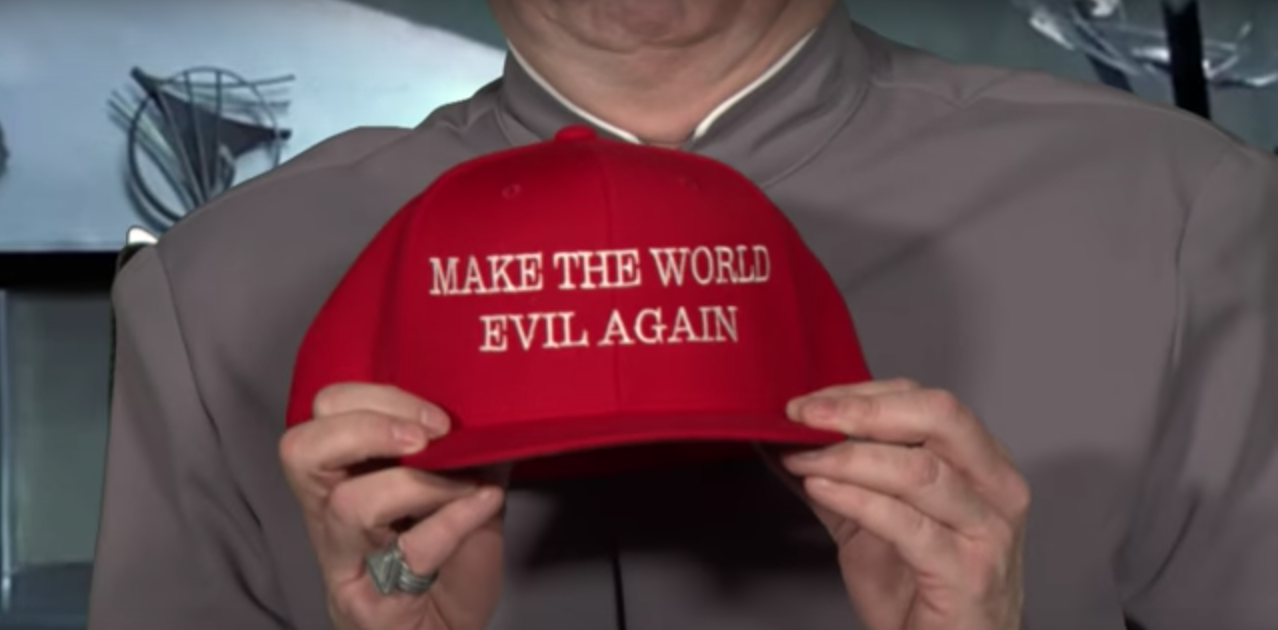 Unfortunately, the Evil presidential bid probably won't get too far, since the guy was born in Belgium, but it's great to see Mike Myers using his talents on something other than that bizarre Gong Show reboot. Give the clip a watch above and ask yourself if a Dr. Evil presidency would actually be all that worse than Trump's.
Sign up for our newsletter to get the best of VICE delivered to your inbox daily.
Follow VICE on Twitter.
This article originally appeared on VICE US.