In 2015, The National Institutes of Health made an announcement: It would no longer support invasive biomedical research on chimpanzees. But three years later, the NIH is still struggling to retire the more than 200 federally-owned chimps that remain in labs, to sanctuaries.
For over half a century, research using chimpanzees contributed to the eradication of diseases like Hepatitis A and B in the U.S., and polio in many parts of the world. But when the NIH discovered chimps weren't useful as a model for HIV research in 1995, it cancelled the government's chimp breeding program.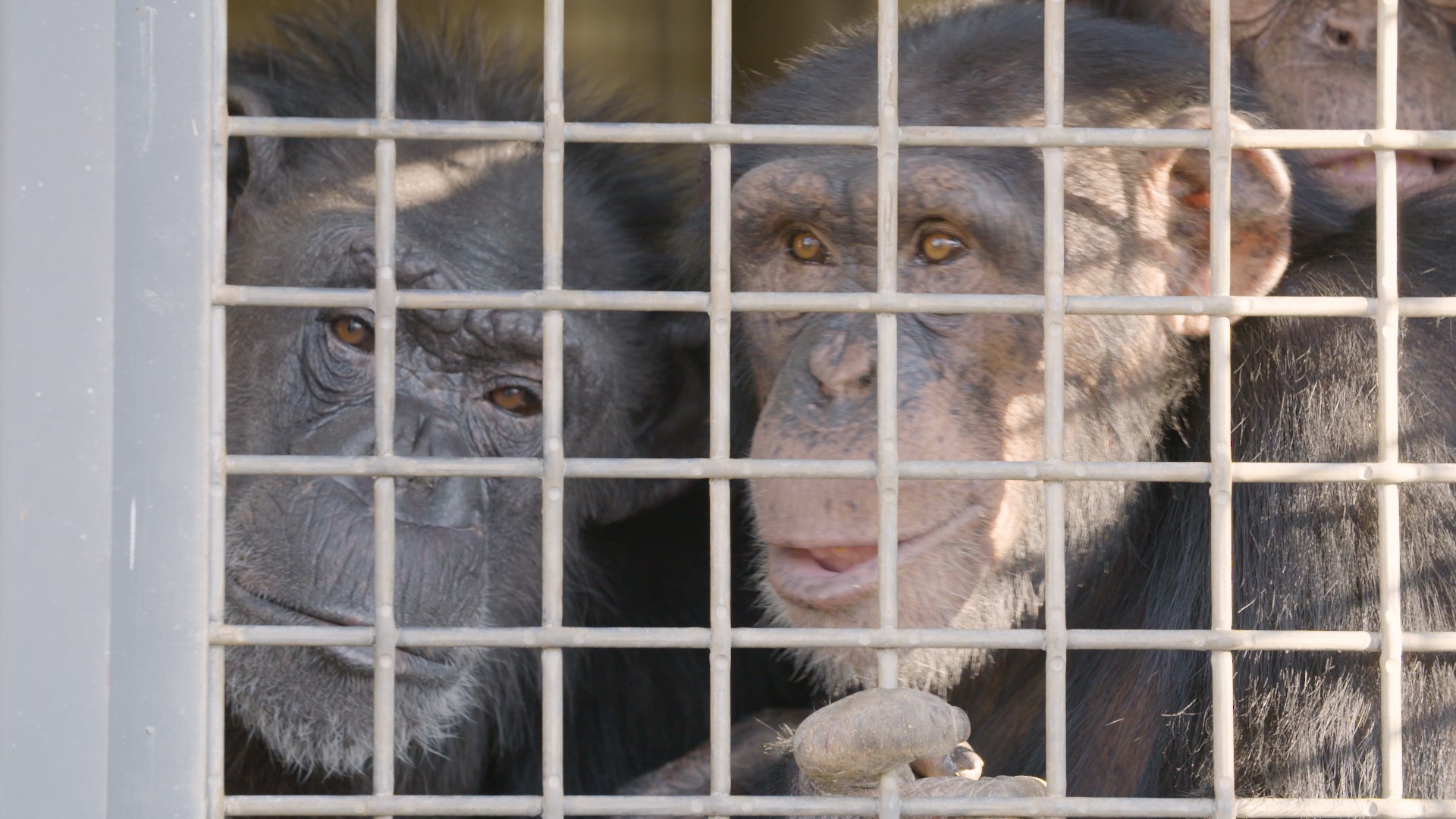 Any other lab animal would be euthanized when they stopped being scientifically useful, but not chimpanzees — a decision that acknowledges just how similar these animals are to humans. And the CHIMP act, signed by President Clinton in the year 2000, makes it official: The federal government guarantees that all research chimps will live out their lives in a federally approved sanctuary.
That sanctuary is Chimp Haven in Keithville, Louisiana. This month, 10 years after the first chimps arrived there, Chimp Haven is celebrating a milestone: More than half the NIH chimps have made it into the sanctuary system. But to accept more transfers, Chimp Haven will need to expand, and it's struggling to find the funding it needs.
VICE News visited Chimp Haven to see what retirement looks like for the lucky half of America's research chimps.
This segment originally aired on February 26, 2018, on VICE News Tonight on HBO.
This article originally appeared on VICE News US.