Image courtesy IDW Publishing
There's still no news on whether Rick and Morty season four is any closer to getting renewed, but another welcome distraction is on the horizon. On Sunday, indie publishers IDW Publishing and Oni Press announced a crossover between the Rick and Morty comic book and Dungeons & Dragons.
The four-issue arc announced at the Chicago comic con C2E2 will follow Rick and Morty through a "high-fantasy adventure blended with the wit, humour, and intelligence the show is widely celebrated for." According to IDW, "Morty goes to Rick for help to learn about Dungeons & Dragons, the game all the cool kids at his school are playing," and "the whole Smith family find themselves on an epic quest with no escape in sight." Fantasy novelist Patrick Rothfuss and Marvel Comics alum Jim Zub are writing the story, and Troy Little, who drew a comic adaptation of Hunter S. Thompson's Fear and Loathing in Las Vegas, is doing the art.
The crossover makes a world of sense to anyone familiar with Rick and Morty co-creator Dan Harmon's history with Gary Gygax's tabletop RPG. Harmon's cult classic NBC show Community devoted an entire episode to the game, and he plays with famous comedians on Harmonquest. There are also a ton of references to the game in Rick and Morty, including a fantasy episode where the duo attempts to save a village from a human-eating giant and a number of Rick's inventions that mimic spells from the game. Both titles also rely on parallel dimensions and infinite universes as a plot device.
"I love Rick and Morty with a powerful love, and I've played D&D since the fifth grade," Rothfuss said in a press release. "When they approached me about writing a story with both of them together? That's some serious you-got-chocolate-in-my-peanut butter $#!& right there. I'm in. I'm all the way in. I'm gettin' that chocolate all up in the peanut butter. Like, deep in. All the way in. It's going to be sticky and delicious."
Rothfuss isn't the only member of the team who's used the announcement to establish his nerd cred. "The Dungeons & Dragons crew is letting Pat and I open a Pandora's Box of insane adventure material and iconic creatures from the granddaddy of all tabletop role-playing games," said Zub. "I wish I could say we'll take good care of it, but, the simple truth is, this is Rick and Morty we're talking about. No fantasy world or otherworldly plane of existence is safe."
The Rick and Morty Dungeons and Dragons comic crossover series is set to debut in August.
Sign up for our newsletter to get the best of VICE delivered to your inbox daily.
Follow newly minted D&D adventurer Beckett Mufson on Twitter.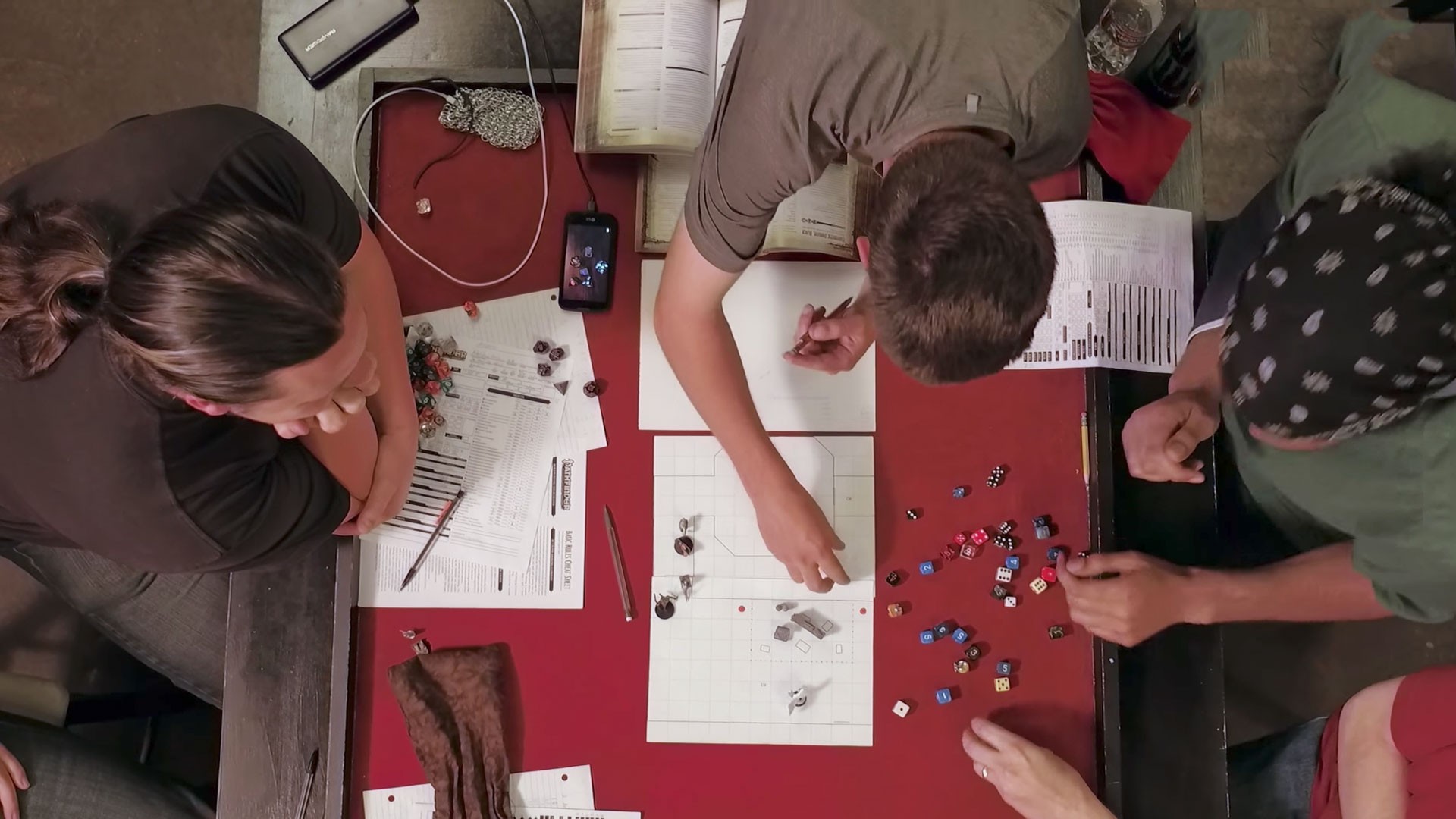 This article originally appeared on VICE US.