A Sasquatch hunter and the provincial government of British Columbia are going head to head in a courtroom over the existence of the great and mighty Sasquatch this week.
The whole thing started when Todd Standing—a bigfoot hunter and the man behind the film Discovering Bigfoot— filed a claim in October of last year regarding the Skunk Apes. He hopes that his lawsuit will force the government to admit that the creatures who have become his life's focus, well, exist. The two opposing forces faced off in a court of law over Sasquatch for the first time on Tuesday. The provincial government is trying to get the suit thrown about because it "lacks the air of reality"—Standing, meanwhile. describes his research a little differently.
"If I'm right, this is the discovery of the millennium and it's not wasting anybody's time," Standing said to the Vancouver Sun outside of the courthouse. "It's an extremely important issue."
Standing's main argument is that the government has been hurting his ability to make a living and damaging his credibility by not acknowledging the existence of the creature. He also makes the argument that the BC government has been neglectful in looking after the mythical creature. He says he has irrefutable evidence that Sasquatch is real.
"They're trying to deny my evidence without even looking at it," Standing told the Vancouver Sun. "They've gone at this with a sledgehammer. My lawyer is arguing that they at least need to hear the evidence before deciding."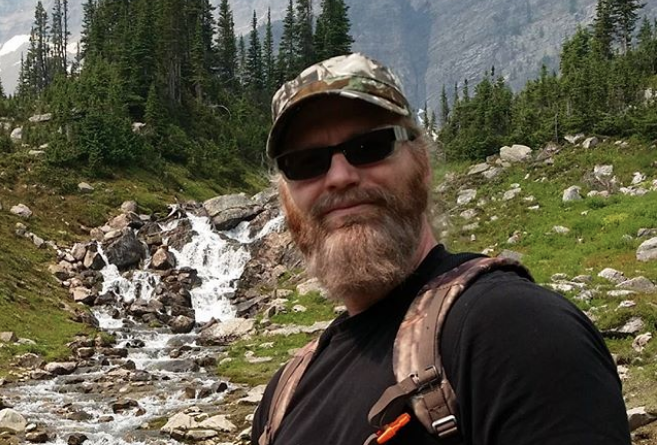 Standing says that he has physical evidence including DNA, videotapes and eyewitness testimony to prove the man-creature exists. Standing, on his website, says, he "has been conducting expeditions, documenting chronicles and interviewing people pertaining to the subject of Sasquatch for the past 10 years." For the low price of $4,800 will take people out into the BC wilderness to see a sasquatch for themselves—he wants the government to send a biologist with him into Bigfoot territory for a similar expedition.
More than anything though, he just wants the government to look at his evidence.
"It is insufficient for the province to take the position that Sasquatch does not exist, then do nothing about it when the public raises concerns and provides evidence that Sasquatch exists," Standing's lawyer Troy Hunter said on Tuesday.
Lawyers for the province are arguing—in a very exasperated tone, I assume—that the suit is dropped and that the idea that a province should recognize an animal isn't something the court should decide.
The Supreme Court judge has reserved his decision in this case—so we won't know if Sasquatch is real or not for a couple months.
Sign up for the VICE Canada Newsletter to get the best of VICE Canada delivered to your inbox.
Follow Mack Lamoureux on Twitter.