Dre Island and Popcaan Find Resilience Through Faith on "We Pray"
"I'm hoping people grab this track and walk away with positive uplifting vibes."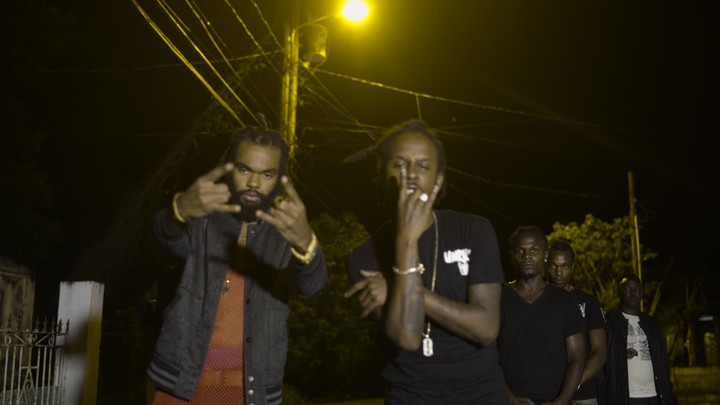 Many of us are no stranger to the hard work and resilience that pays off despite the many obstacles that make themselves present. Dre Island, a musician from Jamaica, illustrates that same perseverance on the Popcaan-assisted track, 'We Pray'. Whether it be a prayer as part of a religion or spirituality, it definitely has the power to help some of us stay grounded. Says the artist, "Prayer for me is always a reminder and a motivation". This same faith in prayer is a theme Popcaan has explored in the past through his self-directed documentary Abundant Life, where the artist recites parts of Psalms 40-43.
Since the Olympic London 2017 games, many people have debated when was Usain's actual last race, with dissenters attributing the moment to the last race he had on Jamaican soil. Nevertheless, the timely visual, directed by emerging Jamaica-based talent 300, follows a rising star in track and field, Calabar High School athlete De'jour Russell, who is said to be "the best in his age group in the world". The 300-directed visual follows Russell through the rigorous training and obstacles he undergoes for an upcoming heat; a full circle moment as Dre Island is also alum of Calabar High.
Dre Island is steadily working on his new project, Now I Rise, set to be released in October. For now, watch the video below and read our interview with the artist where he shares what it means to have faith while chasing your dreams.
Noisey: What are you hoping people take away from this record?
Dre Island: I'm hoping people grab this track and walk away with a positive uplifting vibes because, truly, it is an inspiration… It is a track that motivates one not to give up. You only fail when you stop trying.
What kind of power do you think music has in uniting people and mobilizing towards creating change?
Yeah, I strongly believe that music has the power to mobilize and stabilize humanity. Uniting each one in one love cause music is words, sound, and power. Our bodies [are] like a musical instrument: cords, veins, the heart, beats on a riddim. Everything gives off music, everything dances, everything sings, everything gives off a sound. So I strongly believe that music has the influence to change, and it has been the main influence in shaping the earth, whether good or bad.
How is prayer helping you get to the level of success that you'd like to be?
It's like you're getting back an answer just by asking, just by praying. That is the level of success that I gain from prayer. It [brought] me from the beginning to what I am now, to where I am going. All of it is a mirror of self-motivation, bouncing back to [myself] and that is what I get from prayer.
Sharine prays. Jah know. Follow her on Twitter .