The $598 Metallica Tour Pass Is Actually a Pretty Good Deal
The metal titans are selling a "Wherever I May Roam Black Ticket" that gets you into all the shows of their upcoming tour.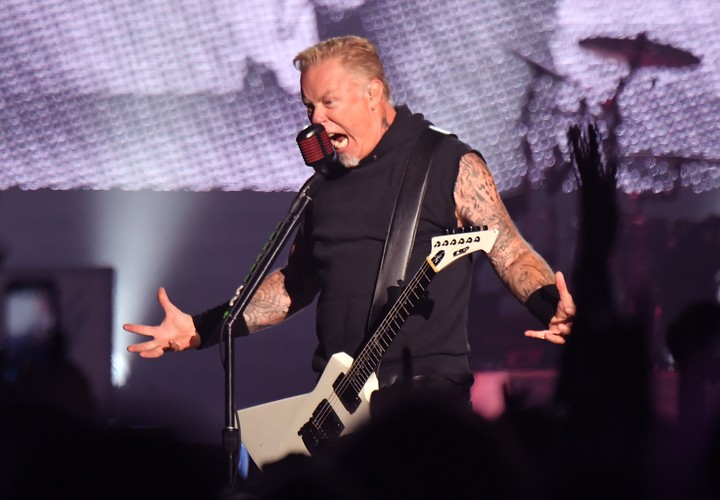 Photo by Jeff Kravitz for FilmMagic
Metallica are taking their status as the Rolling Stones of metal to the next level by becoming the world's first subscription-based band, turning the concert tour into a resort package. As reported by MetalSucks, the group is selling something called the Wherever I May Roam Black Ticket. For the low, low price of $598, you can get into any show on Metallica's 2018/19 US arena tour, as long as you RSVP 48 hours in advance. That's a 30-odd-date tour, so it's clearly for the most dedicated Metallica fans (you defend Load, is what I'm saying), those who would road trip or hitchhike across the entire continent to compare different versions of "Seek and Destroy" with each other or something. If you are that person, now is your time.
But is this actually a deal? Would you be better off just buying a shitload of tickets? As Metal Injection points out, it is indeed a steal, as they say that after three shows attended, the Black Ticket (it legit sounds like the MacGuffin from a dark fantasy version of Willy Wonka) would pay for itself. The original MetalSucks report also points out that attending every single show would mean that you're paying $17.50 USD for each gig, and that's definitely less than the going price for the WorldWire tour tickets. Again, getting to each city is not supplied by the band, meaning that you'd have to add in gas and lodging and possibly food to that price, but if you're willing to go on a great journey, all in the name of metal, it's a fine deal. Read more here.
Phil is on Twitter.