A man is dead after live streaming himself dousing his body in kerosene, lighting it and running into a bar—in what an ex-girlfriend is calling an act of revenge.
Jared McLemore's Facebook Live video starts with him sitting cross legged in the parking lot outside Murphy's bar in Memphis, Tennessee. McLemore gets up after shortly leaving the frame and then returns to once again sit cross legged on the ground. He lifts a red jerry can and starts pouring a liquid—kerosene—on himself. The kerosene splashes around him as he shimmies over slightly.
A man, realizing what McLemore was about to do, flies into the frame in an attempt to kick the lighter out of his hand. His efforts are to no avail, the lighter goes off and the video becomes filled with flames and the screams of onlookers. McLemore, screaming, gets up and runs out of the frame. On camera, the flames from the excess kerosene continue to burn.
McLemore, 33, would die later that night from his burns.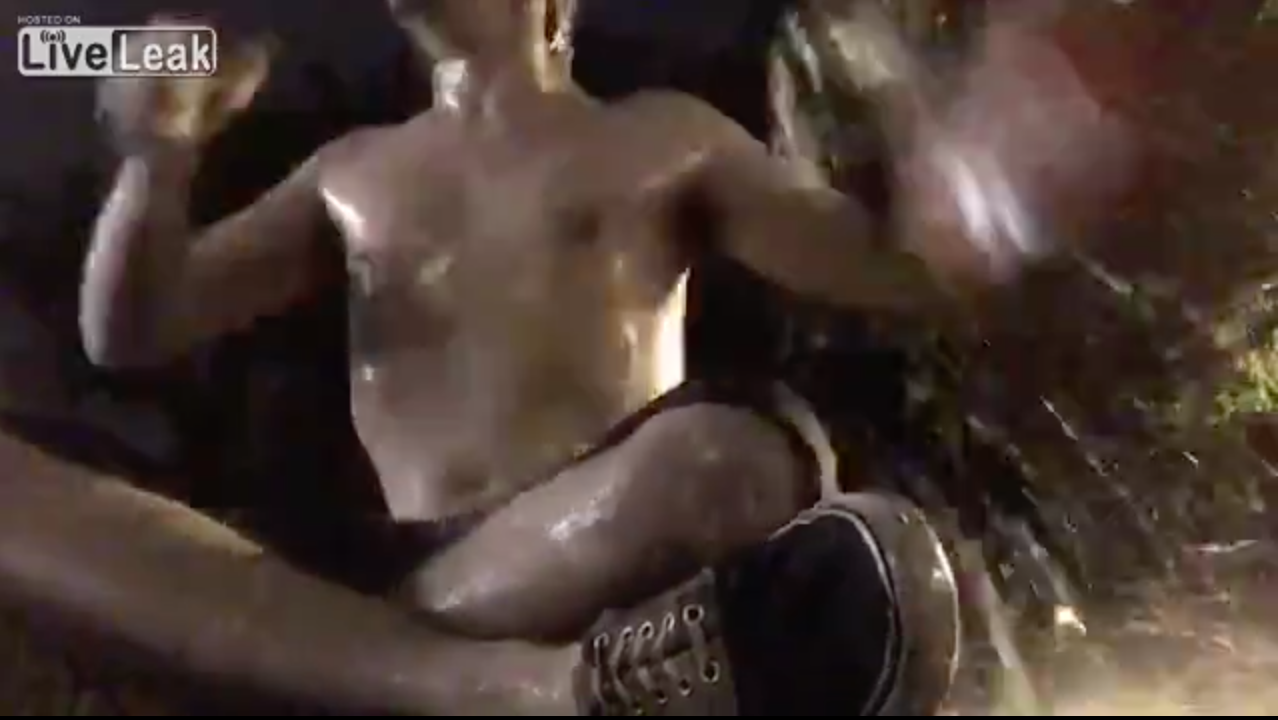 While burning, McLemore allegedly ran into Murphy's where his ex Alyssa Moore, an audio engineer, was running the soundboard. According to WREG, McLemore had reportedly strangled Moore last year and twice threatened to kill her. McLemore was sentenced to probation for domestic assault and ordered to do mental health therapy—Moore also obtained a restraining order against him. On social media, McLemore stated he suffered from bipolar disorder.

Moore would later tell a local Fox News station that McLemore did this after she stood up to him and that he ran into her work so "she could see the horror for herself."
A go-fund-me for her recovery was set up after McLemore's suicide. In the campaign page, it states that this was the first day she was back at work after breaking up with McLemore and outlines some of what happened that night.
"Jared approached Alyssa and mumbled something about 'goodbye,' then grabbed her arm and wiped it on his chest to show he was covered in kerosene," reads the page. The page says that after this, McLemore went out into the parking lot and lit himself on fire while on camera. When ignited he ran at Moore who was helping people inside to get away from McLemore's fiery body.
Billie Dove, the band booked to play Murphy's that night, had just finished a set when McLemore was able to enter the bar. Jim Duckworth, a member of Billie Dove, stated that the first thing they noticed was "a smell of kerosene."
"It looked like a movie, like someone wearing a flame-retardant suit," Kimberly Koehler, a fellow Billie Dove member told Memphis' Channel 3 News. "There were some people who thought that it was a joke."
People in the bar then attempted to cover McLemore in jackets and available material to put him out and make sure the fire didn't spread.
When police arrived, they found McLemore suffering from serious burns and transported him to the hospital where he would later die. The man who attempted to kick the lighter out of McLemore's hand also sustained serious burns.
This is the second time in 2017 that Facebook Live has been utilized to showcase graphic and violent videos. On Easter Sunday, Steve Stephen shot and killed 74-year-old Robert Godwin Sr. and posted the video on Facebook where it went viral.
Follow Mack Lamoureux on Twitter.