AMANDA SHAPIRO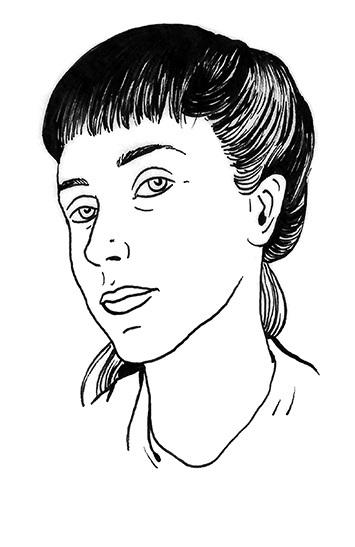 Amanda Shapiro is not an award-winning journalist. She didn't grow up in a very cool place, and she's never lived overseas. She hasn't written about war criminals, prestige television, or outer space. She isn't the editor of anything, and her book is not forthcoming. Sometimes, however, she writes long-form pieces for BuzzFeed and the New Inquiry, and she wrote one for this issue about the trend of disturbingly young life coaches. Amanda's 21-year-old coach tried to boost her self-esteem by texting her things like "You are so lovely, my dear. I get such a high speaking with you." Cheer up, Amanda! You're great!
---
SIERRA CRANE-MURDOCH
Sierra Crane-Murdoch is a journalist based in the Bay Area, but she's not very good at living in cities and hasn't set foot in San Francisco for quite some time. She spends most days driving around the rural American West to report and write stories for High Country News, where she is a contributing editor, and for other publications such as VQR and the Atlantic. For this month's issue she wrote an article about a Native American tribe busting pot growers in Humboldt County, California. Someday she hopes to own a car big enough to sleep in, but for now, she's holed up at an Indian reservation in North Dakota, at work on a book about an oil boom.
---
IRINA ROZOVSKY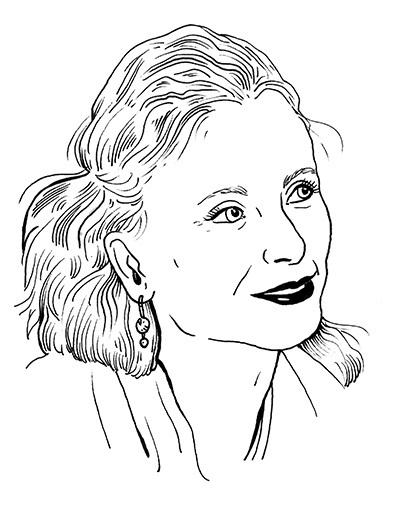 Irina Rozovsky makes photographs of people and places, transforming external landscapes into interior states. Her award-winning work has been published and exhibited internationally. She is an assistant professor of photography at Massachusetts College of Art and Design and currently lives in Boston. For her portfolio in this issue, Irina had intended to cover the Gucˇa Trumpet Festival in Serbia, but she ended up renting a car and driving around Bosnia and Montenegro instead. We got a selection of photos that mark the beginning of a new book, and she got an adorable puppy that she found on the street and managed to pass through customs.
See MOUNTAIN BLACK
---
ARVIDA BYSTRÖM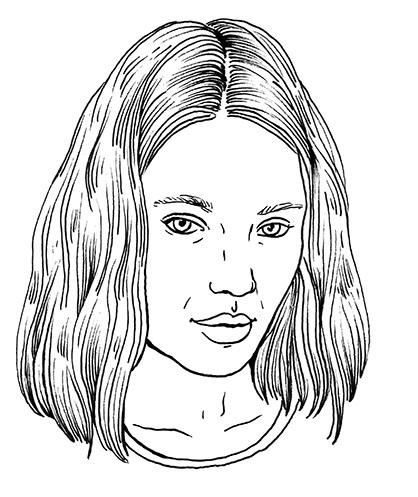 Arvida Byström is one of those effortless millennial Renaissance women. Born outside of Stockholm in 1991, she currently works in Los Angeles as a photographer, musician, and model. Her work has appeared in a number of publications, including Rookie, Wonderland, Garage, and VICE's 2013 Photo Issue. As a self-professed cyber-girl, Arvida is heavily influenced by the internet, and her work covers topics of identity, sexuality, and online connection. She has native fluency in chat-room lingo and emoji, often weaving digital language into her physical pieces. Because of this, we knew she'd be perfect for a session with one of our millennial life coaches.

---
BEN MAUK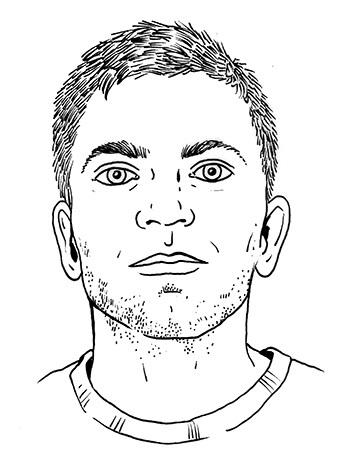 Ben Mauk is a writer based in Berlin. He is a regular online contributor to the New Yorker, and his writing has appeared on NPR and in the Believer, the American Reader, Guernica, and the Paris Review Daily. He is a graduate of the Iowa Writers' Workshop, and he recently completed a Fulbright research fellowship. For this issue, Ben traveled to the North Sea coastal town of Rostock, Germany, to profile Murder Eyez, an Arabic hip-hop star from Syria's most contested city, Aleppo, who two years ago made the harsh passage across the Mediterranean to flee his country's civil war and restart his career in the West.
---
MIRKA LAURA SEVERA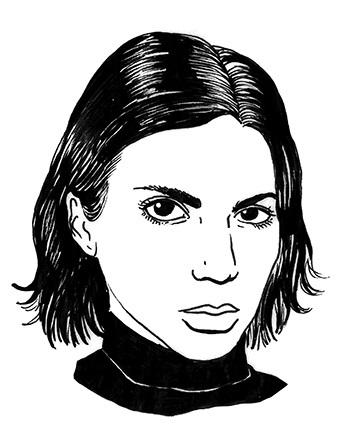 Mirka Laura Severa, originally from Germany, is an art director based in Amsterdam, where she oversees glossy, exquisitely executed campaigns for bigwig fashion clients like Louis Vuitton and Lacoste. She doubles as a fine art photographer, and we were really impressed by her versatility when she showed us her personal project, King Bansah. The series documents the equally chameleonic figure of Céphas Bansah, a Ghanaian monarch who spends much of his time in Germany working as a car mechanic. Severa and the king met while she was studying near his European home in Ludwigshafen. She asked to take his portrait, and they've been friends ever since.

See MEET KING BANSAH