Photo by Taylor Pitman
Edmonton: a city with concrete buildings inspired by the communist aesthetic of the Soviet Bloc, winters that rival those in Westeros and armies of gas-guzzling trucks equipped with steel testicles hanging off their bumpers. Yet, in the midst of these stereotypes lies a growing hip-hop scene spearheaded by Arlo Maverick.
Maverick (born Marlon Wilson) began writing rhymes over a decade ago after he saw a girl in church penning lyrics instead of paying attention to the pastor. "I had never seen a rhyme written before, and that was the birth of me wanting to actually write my own stories," shared Maverick in a phone interview. The Edmonton-based emcee grew up listening to hip-hop and reggae with his cousins, con temporarily known around the city as Dirt Gritie and Bigga Nolte. The three spent their free time writing songs together, and in 2002, they formed an official group, Politic Live, with long-time friend DJ Sonny Grimezz. For a decade the group released critically-acclaimed albums, toured western Canada, and opened for big-name acts like Snoop Dogg, Busta Rhymes, and Nas.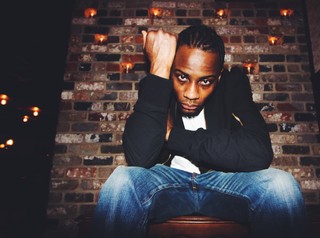 Politic Live decided to slow things down in 2012. Dirt Gritie, who had recently married and was anticipating the birth of his second child, opted to focus on family. "I don't have kids—I hope to be a father someday—but I understand why he wanted to step away from music," said Maverick warmly. "If you're busy trying to schedule tours, or on tours, you miss special moments." This pushed Maverick to pursue a solo career. But to find success in Edmonton's hip-hop underground, an artist must understand the scene first. "The way I think about it is that Edmonton's hip-hop community has always been like this secret that has always existed, but you have to really be immersed in the scene to actually know about the emcees, B-Boys, and DJs," said Maverick. "I guess for me, I was just forced to connect with some of the right people and eventually find my way through the rabbit hole that is Edmonton hip-hop."
Because Politic Live enjoyed notoriety across western Canada, Maverick already had a fan base and industry connections that made it easier for him to go solo. But the artist also credits independent radio for allowing him to find his place in Edmonton's hip-hop scene. Maverick volunteered with the city's CJSR FM 88.5 for 13 years as an on-air DJ for the Urban Hang Suite—a show dedicated to urban music, with a focus on independent Canadian artists. This experience led to Maverick prioritizing radio as a medium for showcasing his art. A lot of the emcee's international success comes from how well his music fares on local and on-campus radio stations. Maybe Tomorrow, Maverick's solo project, was number one on the Canadian Campus Radio Weekly Hip-Hop chart for four weeks last year, and his singles have topped local radio charts in places like Chicago, Honolulu, and Portland. "I remember when 'Too Many Toos' had reached number one on a singles chart and the blog that posted it had said 'this week's number one comes from Edmonton artist Arlo Maverick,'" he said. "It was the craziest thing because I was like 'Yo, they know I'm from Edmonton.'"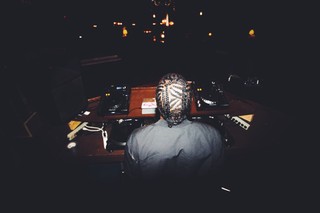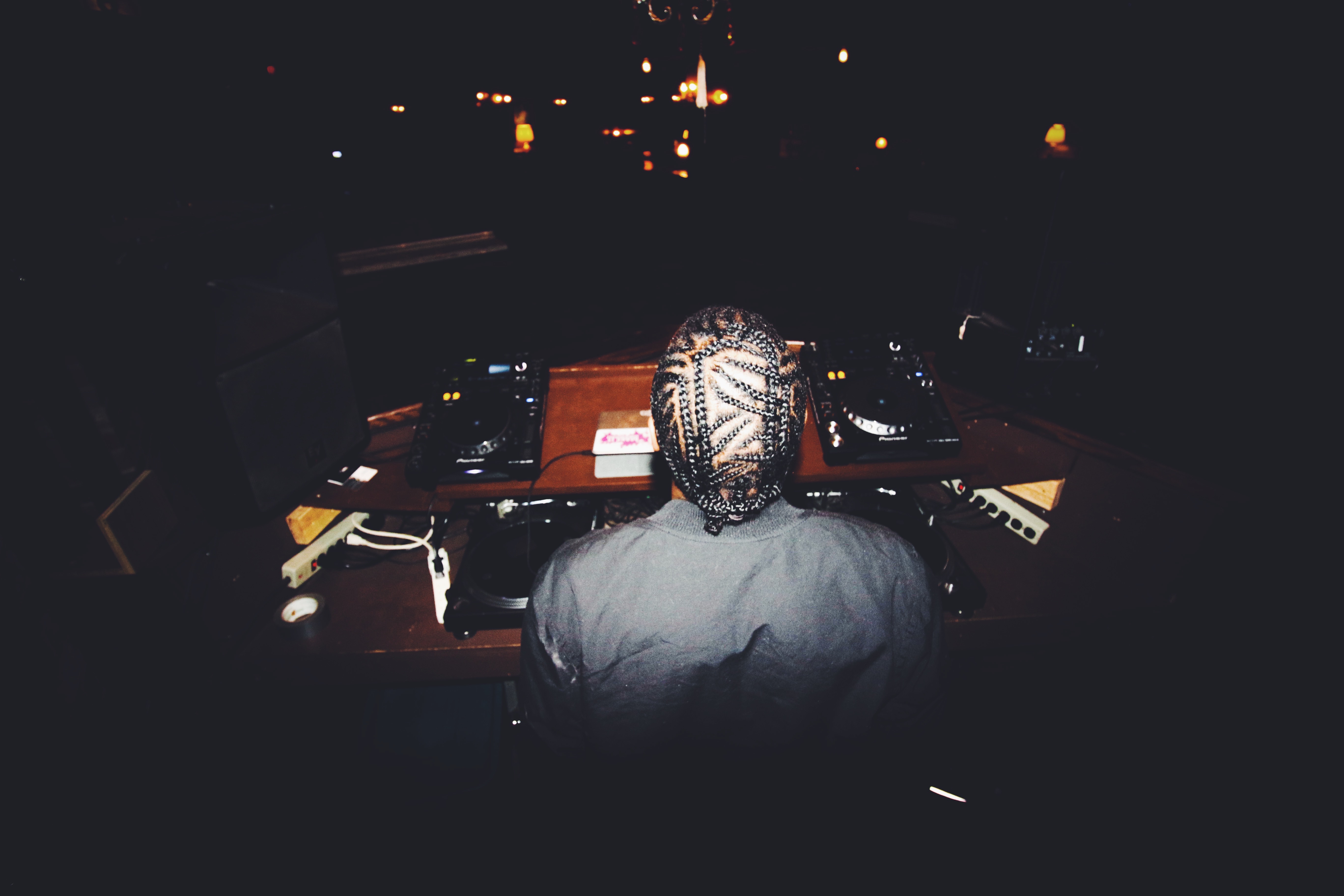 Still, the subdued nature of Edmonton hip-hop spurred Maverick's zeal for promoting the city's talent. His principal concern is that the community isn't doing enough to empower local performers. Maverick, to practice what he preaches, showcases Edmonton artists in his own productions. In 2016, the emcee stacked his solo album Maybe Tomorrow with a roster of homegrown rappers, producers, and R&B singers, including Oozeela, K-Riz, and Timothy Noel. In "Holdin' Me Down" Maverick rhymes confidently over a restrained melody dominated by a marching snare. The hook, which is comprised of Oozeela's reggae vocals and a dreamy synth, balances the cut's percussion-heavy production. "Too Many Toos," which Maverick explained details the experience of "breaking up with someone to avoid being heartbroken" also features an Edmonton vocalist. A wavy synth plays throughout, while K-Riz's sultry R&B voice dazzles in the chorus. "We have to facilitate the community as a whole, whether it's facilitating the careers of artists, DJs, producers, all that stuff," said Maverick. "I want to work with the best, and sometimes, the best is in your city." He then added that he plans to team up with the same cast members on his forthcoming project, though no official date is set for its release.
Beyond his music, Maverick teaches young artists how to improve their craft and market their music. In a vlog series that he started filming last year, Maverick shares years of accumulated knowledge about album development. The videos detail every step of the production process, from picking an album cover to planning a release party.
"I'm a man of many hats who just happens to rap," states Maverick at the start of every episode in his vlog series. It's no hyperbole: in addition to writing raps and vlogging, Maverick sits on the JUNO Rap Advisory Committee, where he campaigns for rappers in Alberta, Manitoba, and Saskatchewan to submit nomination applications, and has lobbied with the Urban Music Association of Canada to split the Urban category at the Western Canadian Music Awards into separate Hip-Hop, R&B, and Reggae categories. On top of all of that, Maverick coaches Edmonton artists while they apply for grants that make it financially feasible to tour and record albums.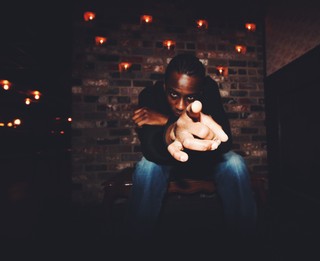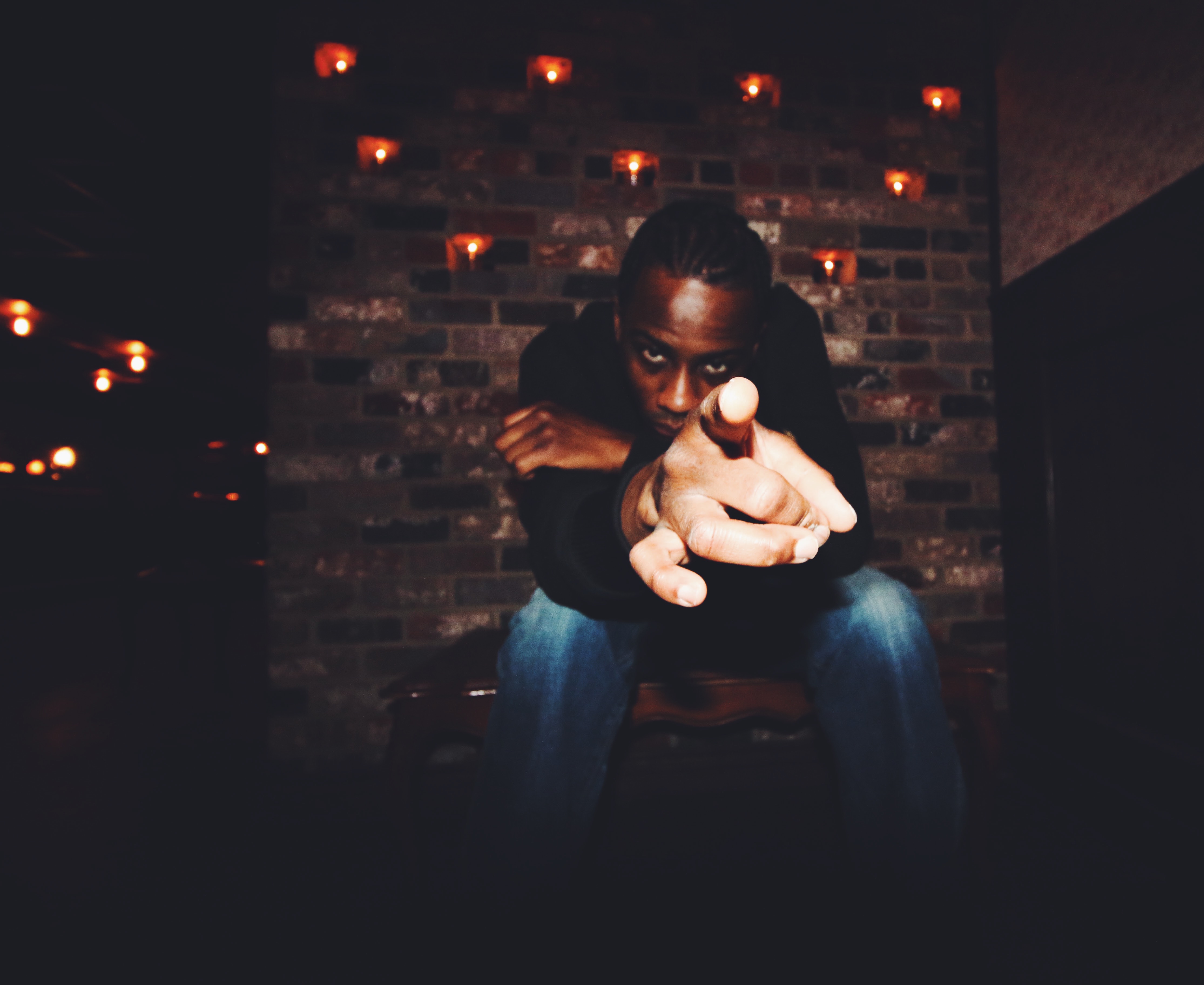 The emcee doesn't take his mentorship role lightly, either. "I remember an interview with 50 Cent years ago when he got into the game. He said he had the two biggest body guards in the industry, and he was talking about Eminem and Dre," said Maverick. "To me that was such a profound statement, because he had two guys making sure he was taken care of. I want artists to know that they have a big brother." Maverick's big brother status supersedes him. While trying to acquaint myself with Edmonton's hip-hop scene, I spoke to a number of artists, who all said the same thing: "You have to speak to Arlo Maverick." When I shared that with Maverick, he was stunned. "Wow, that's so crazy," he said.
Championing many of the scene's advancements has earned Maverick his reverence. But what motivated him to support fellow artists in the first place? "As an independent artist there are so many things that you're dealing with, whether it's dealing with personal issues, making sure your homework is done, or balancing your workload and trying to raise funds to put an album together," said Maverick. "We can't baby the artists from the city, but we can give them support. I think most of the problems that we have in this world are based off of someone not making time for another person who is trying to find a place to belong." But god-fathering Edmonton's rap game comes at a price. Maverick explained to me how Maybe Tomorrow was inspired by the realization that his obsessive involvement in the music industry often translates to lost time with loved ones. "I'm trying to get better at sleeping and balancing life," said Maverick firmly.
Upon further reflection, the artist broke off into laughter. "I'm probably going to lose that balance very soon."
Anya Zoledziowski is a writer based in Vancouver. Follow her on Twitter.