On the Friday before Good Friday, I did what any good lapsed Catholic would do: I overate at IKEA. Specifically, I went to the company's Brooklyn outlet for Easter Påskbord, the festival it hosts in all its stores to celebrate the resurrection of Jesus Christ and the dawn of spring. Confusingly, the feast is both three courses and all you can eat.
The suggested first course included hard-boiled eggs with mayo and shrimp, marinated salmon with mustard sauce, smoked salmon with horseradish sauce, and poached salmon with no sauce at all. Though most people, like me, just took trips to a giant buffet armed with three-tiered cafeteria carts and stacked them high with as much food as they could wheel back to their tables.
On my first trip, I loaded up on meatballs, mashed potatoes, ham, rice pudding, chocolate cake, cookies, more potatoes, and salmon, cooked all the ways. I plopped on various sauces, careful not to spill any on my clothing because my friend Matt (also a lapsed Catholic) and I had decided to wear our Sunday's best. I put on a green blazer. He wore a yellow jacket with a purple tie.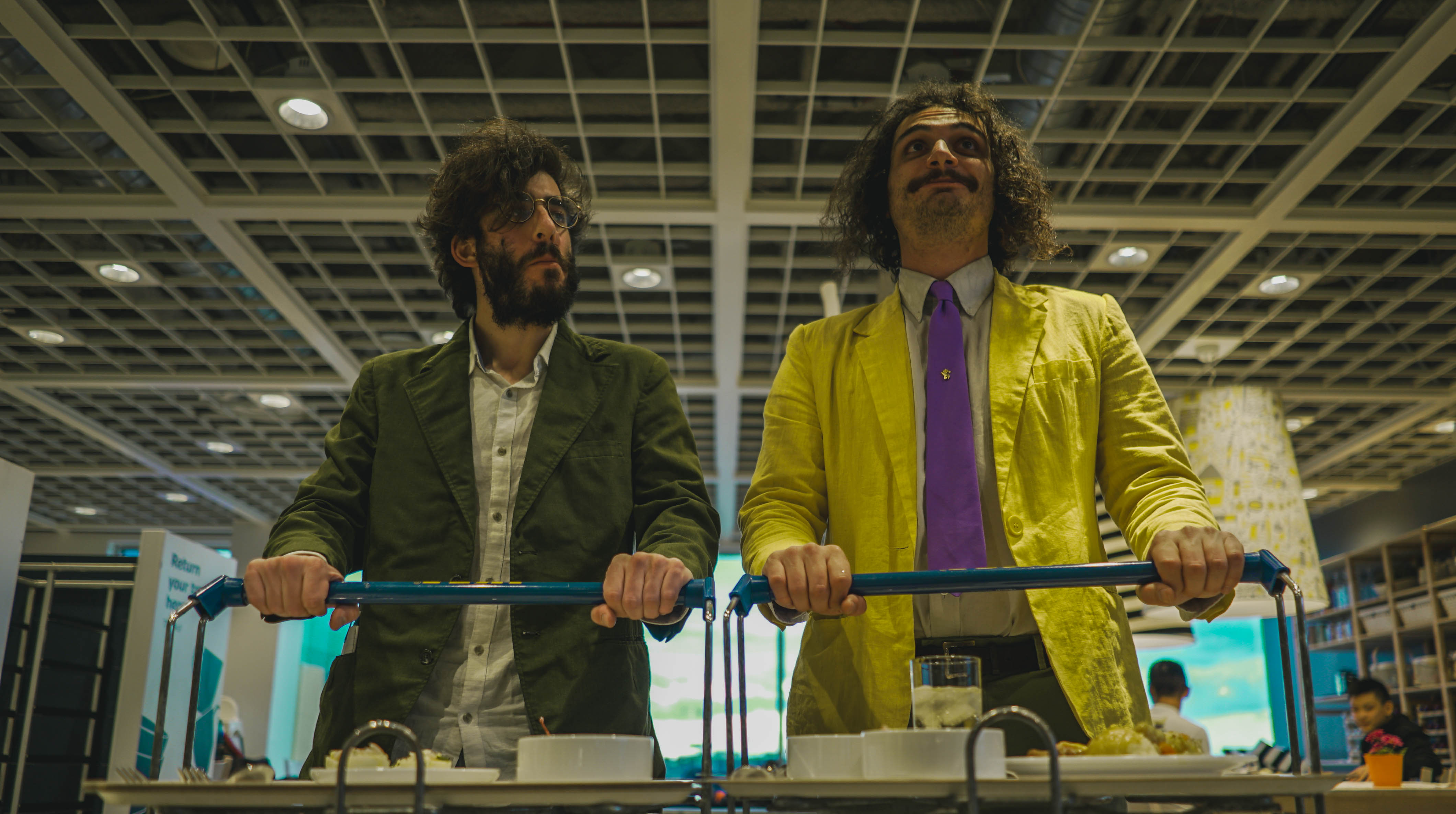 In addition to all the food, there were more drinks to choose from than ways to fuck up your Billy Bookcase—a variety of sparkling waters like "lingonberry" and "elderflower." The three course, all-you-can-eat meal was $16.99, or just $12.99 as a member of IKEA Family.
Easter's just one of four of IKEA's annual festivals; it has one for each season, including a similar smorgasbord for the longest day of the year in the middle of the summer, a crayfish barbecue in the fall, and of course, a Christmas-themed feast in the winter. These dinners are a way "to introduce Swedish culture to the American public," Peter Ho told me over the phone. As IKEA's food product developer in the US, Ho said he eats in an IKEA cafeteria every day, and he described the furniture giant's edible offerings with the passion of a perky waiter at a high-end restaurant: "For the spring, we're going to have the veggie balls paired with a Thai coconut curry sauce!"
At the Brooklyn store, most festival attendees were there by total (happy) accident, save for a Swedish family I met. There, as in most IKEAs, it's easy to get lost. Or rather, it takes a lot of time to finally get to what you're looking for. A recent Quartz article described IKEA as the "capitalist version of Stockholm syndrome," explaining that the founder, Ingvar Kamprad, designed his chain "after a research trip to Frank Lloyd Wright's Guggenheim," creating a "winding road" that gives the customer "no choice but to follow the singular, well-demarcated route."
But on the Friday before Good Friday, ascending the escalator, it wasn't a problem immediately finding our destination. We just followed the music coming from a blaring two-piece band—a pair of men in traditionally Swedish garb, one playing the accordion, the other the drums—who were seated near the most-populated area of the dining space, toward the back where there's a completely unobstructed view of the Statue of Liberty.
The two entrances to the cafeteria were blocked with bright yellow barriers, as if what laid beyond them was a gigantic spill of some sort. At one, there stood an aloof security guard, who seemed, like the fully assembled furniture around him, to be present only for purposes of display. At the other, I met Lorna and Chris. They were tasked with door duty; with a stack of pamphlets in their hands, they enthusiastically explained to the perplexed shoppers that they'd be unable to eat regular IKEA fare in the cafeteria but could purchase tickets for Easter Påskbord.
Inside, it was crowded but not badly. Everyone kept to themselves, but the mood was an overwhelmingly happy one, especially toward the back, where a few tables had been covered with ornate cloths. I met a woman named Heidi, who designs weird costumes for a living, and asked why she had come. I mentioned that some people go to IKEA only for the food.
"I'm just here to get organized," she said, as her boyfriend modeled a hat she had made out of wire.
"I don't know what I'm doing," the boyfriend said.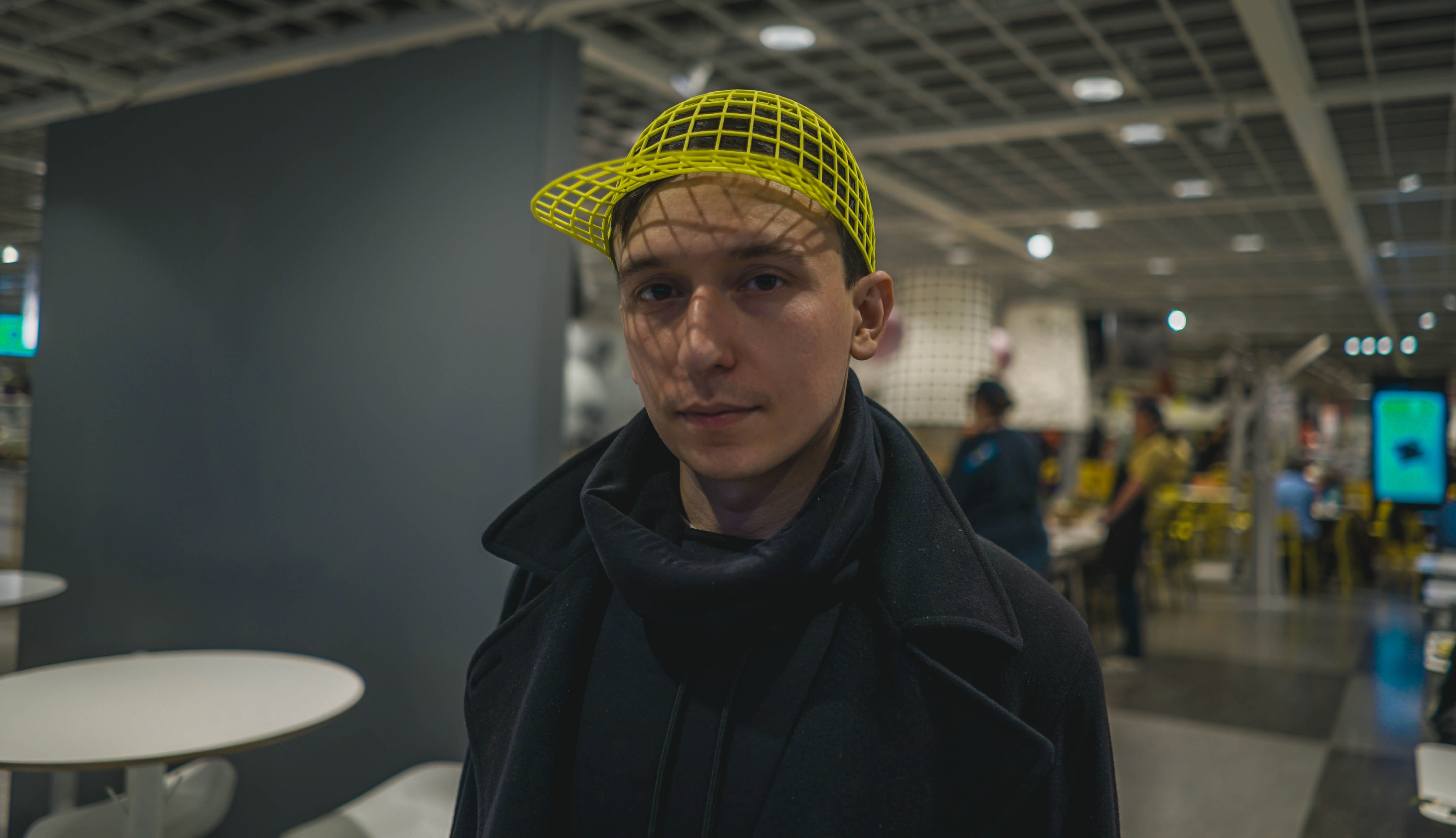 At one point on the phone with Ho I told him I'd always assumed IKEA sold food at near cost to keep customers in the store longer to buy more things, but he dismissed my cynicism with a laugh. "It's really about bringing community together to celebrate Swedish culture and traditions."

This, I assumed before experiencing Easter Påskbord, must be a complete lie. When I picture "IKEA food," I think $1.50 frozen yogurt, not a Nordic country where the population is freezing and still apparently happy all the time. Most people consume their food products in-store, rapidly shoving them into their mouths while shopping. To Ho's point, a majority of the Swedish stuff he discussed is bought online or in-store and prepared at home or located in the sit-down restaurants in each of the company's 40 US stores. He said IKEA sells a billion meatballs globally each year, and clearly, despite my initial skepticism, there's no denying the four festivals IKEA annually throws are as Swedish as whatever comparison you want to make here so I can convince you they're very, very Swedish.
Beyond all that salmon on the first-course menu, Easter Påskbord featured assorted Swedish cheeses, Swedish ham, small Swedish sausages called prinskorv, lingonberries (in their purest form, before they're crushed up and added to sparkling water), and something called Janssons Temptation, a traditional Swedish casserole made with potatoes, onions, pickled sprats, bread crumbs, and cream. (If the devil had brought this into the desert, Jesus wouldn't have lasted a second, much less 40 days.)
Later, as employees hurried around trying to clean up a baby's vomit, the father of the Swedish family, who lived nearby, told me IKEA's the closest place to him where he can get actual Swedish cuisine. A nice reminder of home.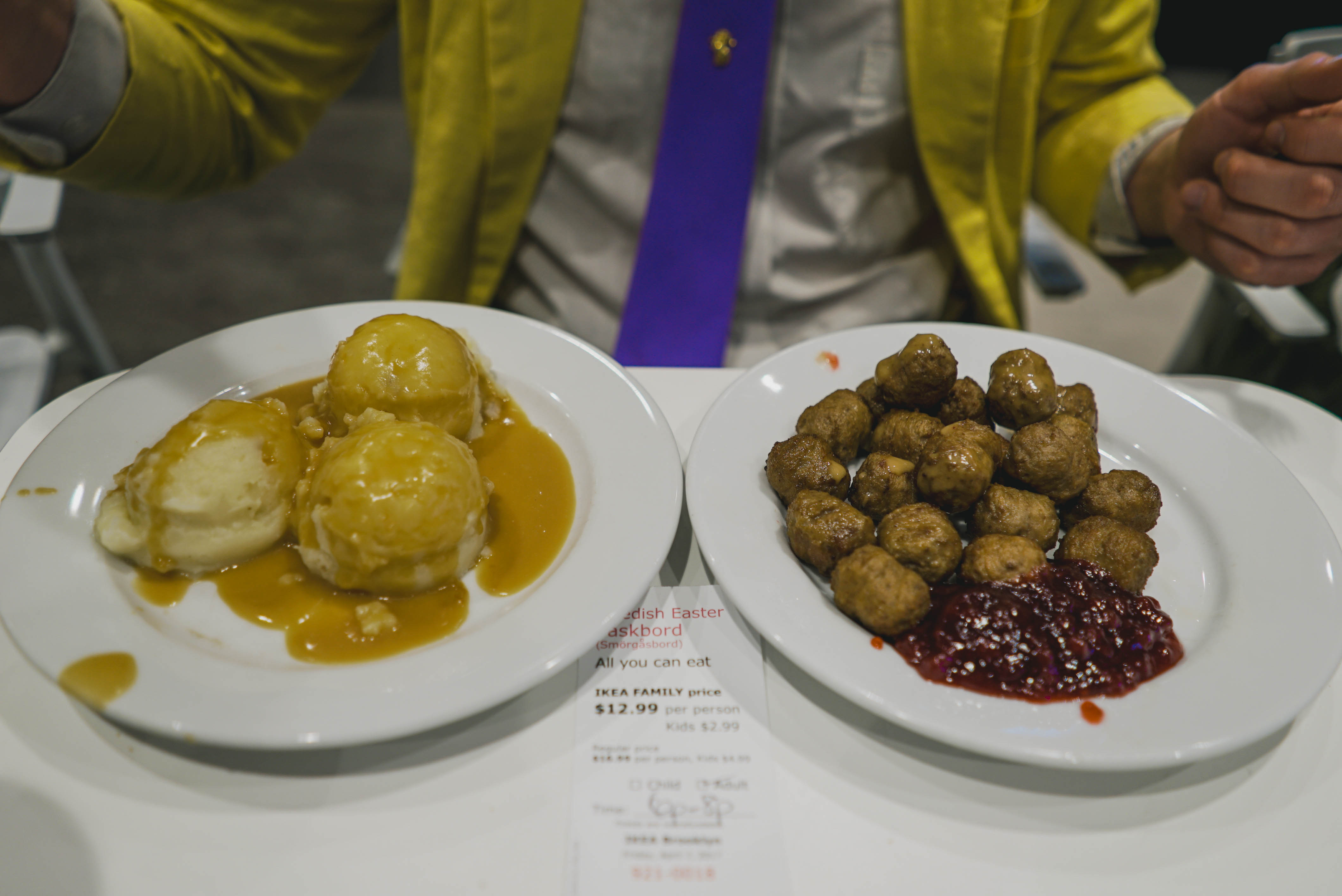 Ho said that most IKEA customers don't know there's a sit-down restaurant in every store, but of the ones who do, there are many fans. "If you were to ask any of the restaurant managers, we do have customers who are coming in just for breakfast or just for lunch." Ho said he sees many of the same faces when he stops by the Philadelphia store near his office. "One gentleman came in and he said, 'Hey, this is the place I have lunch every day.' I guess it meets his needs."

With the dinner winding down, and after consuming what must have been 30 of the 1 billion meatballs IKEA sells globally every year and chatting with a few strangers, a man inexplicably dressed in a bunny costume (not made by Heidi, it turned out) began walking around posing for photos with some of the gathered children. When he finished, he sat on a display toilet and stared at himself in a hall of mirrors. (He did not appear to be officially associated with IKEA.)

Watching it all, I started to think Peter Ho might have had a point: There we were, at an Easter celebration, two lapsed Catholics in fluorescent blazers, smiling children, a man in a wire hat, a mysterious bunny, a random Swedish family, all eating too many variations of salmon in its respective sauces.
If that's not "community," I don't know what is.
Follow Alex Norcia on Twitter.
Mike Breen is a director and comedian living in Brooklyn. Subscribe to his YouTube page.