Ty Senoj's "IF" Is Post-Whatever Rap That Knocks in Several Dimensions
The Toronto artist revs up for his new project 'Metrosexual 2' with a glittery and confidently strange trap banger.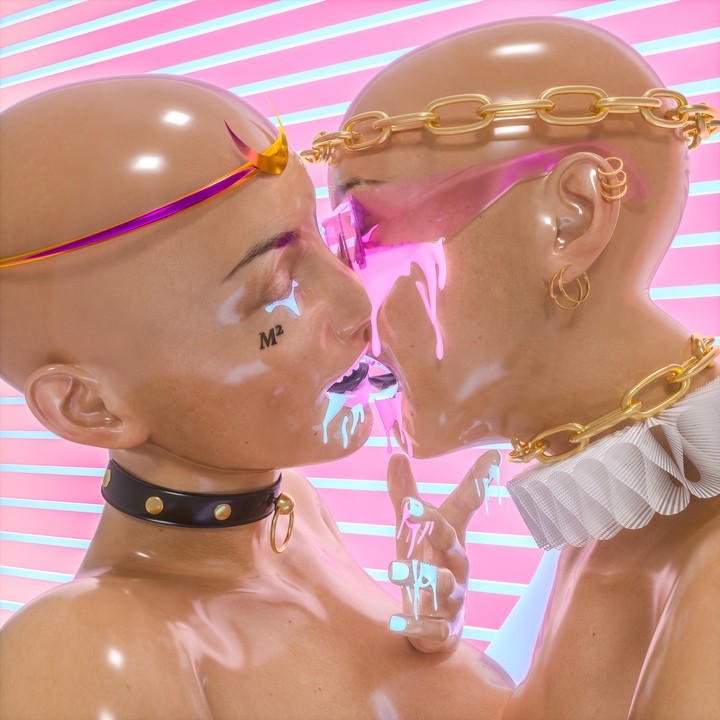 Image courtesy of the artist
Ty Senoj is a Toronto rapper whose music combines themes of uncensored sexuality with the chaotic free-for-all of modern living ("Drones & Dome" being a typical and very summative song title). "IF" is a teaser for his upcoming project Metrosexual 2, a sequel to his 2017 mixtape of the same name, and it's refreshingly weird. "Glitter on my body, I'm lit!" he squeals, sounding like Fetty Wap getting spaghettified in that black hole from Interstellar. Combined with a polyrhythmic beat the likes of which you don't normally hear in trap, it's clear that Ty is the Technicolour alternative to Toronto's dour, monochrome rap sound.
"It's frustrating to feel like such a multifaceted, talented artist, and to know that I'm a trend setter, but to never get the recognition," says Ty. "'IF' is about knowing you have the sauce, knowing you turn heads when you walk in a room, but just not having the resources to explode on the scene. This track is meant to let everyone know that I know what I bring to the table and I'm bringing it in style." Stream "IF" below.
Phil is on Twitter.