Ladan Hussein, better known as indie singer-songwriter Cold Specks, is not a woman of many words. The week before we sat down to talk about her third and latest album, Fool's Paradise, I was lucky enough to hear her perform a select set off the forthcoming album for CBC's First Play Live. In between songs, as her band was tuning up or adjusting their levels, Hussein offered a few words to the crowd: small sentiments ranging from a standard "how are you feeling?" to a very chill confession of a consuming depression that overtook her following the deaths of loved one after loved one to violence, to distance—untimely and heart-wrenching, all the same. If you're lucky, you may catch her use this time to do a quick, cheeky rendition of Cardi B's "Bodak Yellow," a wink of sorts to audience members most similar to Hussein herself — bad and brooding alike.
It is in these short, seemingly nervous deliverances that audience members get to see Ladan Hussein, the harrowing and hilarious Somali-Torontonian young woman, in a different view by her own decision. It's a stark difference from the intimate, haunted lines of the songs she presents as Cold Specks. Cold Specks is not a woman of few words, then, but a woman with a careful, measured response. She lets her music do the talking for her. Fool's Paradise—an album documenting thorny love, return and departure and return once more, straddling both English and Somali—is Cold Specks as Cold Specks, but also as Ladan Hussein. Three albums in, and innumerable life changes along the way, Fool's Paradise marks a particular metamorphosis of the artist, inching away from the reluctant, shadowy nature of her past.

"When I first started [singing], I moved to the UK. I completely dropped out of university and I moved into my aunt's house," Hussein tells me as we sink into deep lounge chairs at a gentrified resto-cafe in Toronto's west end, a couple weeks before the album's release in September. It was at that particular point in her life where she realized writing, singing, and performing were what she wanted to do, really. She turned to writing, first, as her own mandated therapy. "It started when I was a teenager, writing, making music," she told me. "It was something to help me forget about wanting to die. So I made these incredibly morbid songs." It took her transatlantic change of scenery, though, to get her career started; soonafter, she released her debut, 2012's I Predict A Graceful Expulsion. She gained critical acclaim and, a modest, international fanbase. Then she went back into the studio. In 2014, she released her sophomore album, Neuroplasticity. Then she went quiet.
Things didn't start off easy for Cold Specks, and sometimes, a tired cliché holds its own truth — being a young, Black, Muslim woman can be hard as fuck. "I lived with [my aunt in London] and one day, I told her I was going to make an album in Wales. I was going to go record for a week in this beautiful studio," she recounted through bursts of nostalgic laughter. "She exposed me to like... everybody. She dropped everything in every family group chat she could fucking find." Hussein is, after all, a Somali Muslim from a city with many, many, many other Somali Muslims. That comes with its own bullshit — those who know, know. And though the prickliness eventually subsided, and her family came around to the idea of her making a living as an expressive artist, that tumultuous time still had its effects. "My parents were quite supportive, but I think there was just the idea of shame lingering over everything," Hussein says slowly, and with seriousness, before erupting into laughter once more at her next words. "I'm pretty halal, you know?"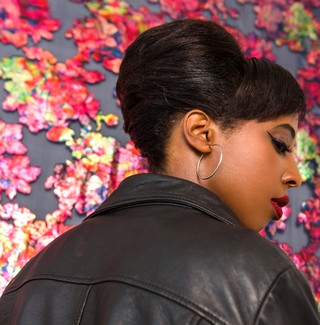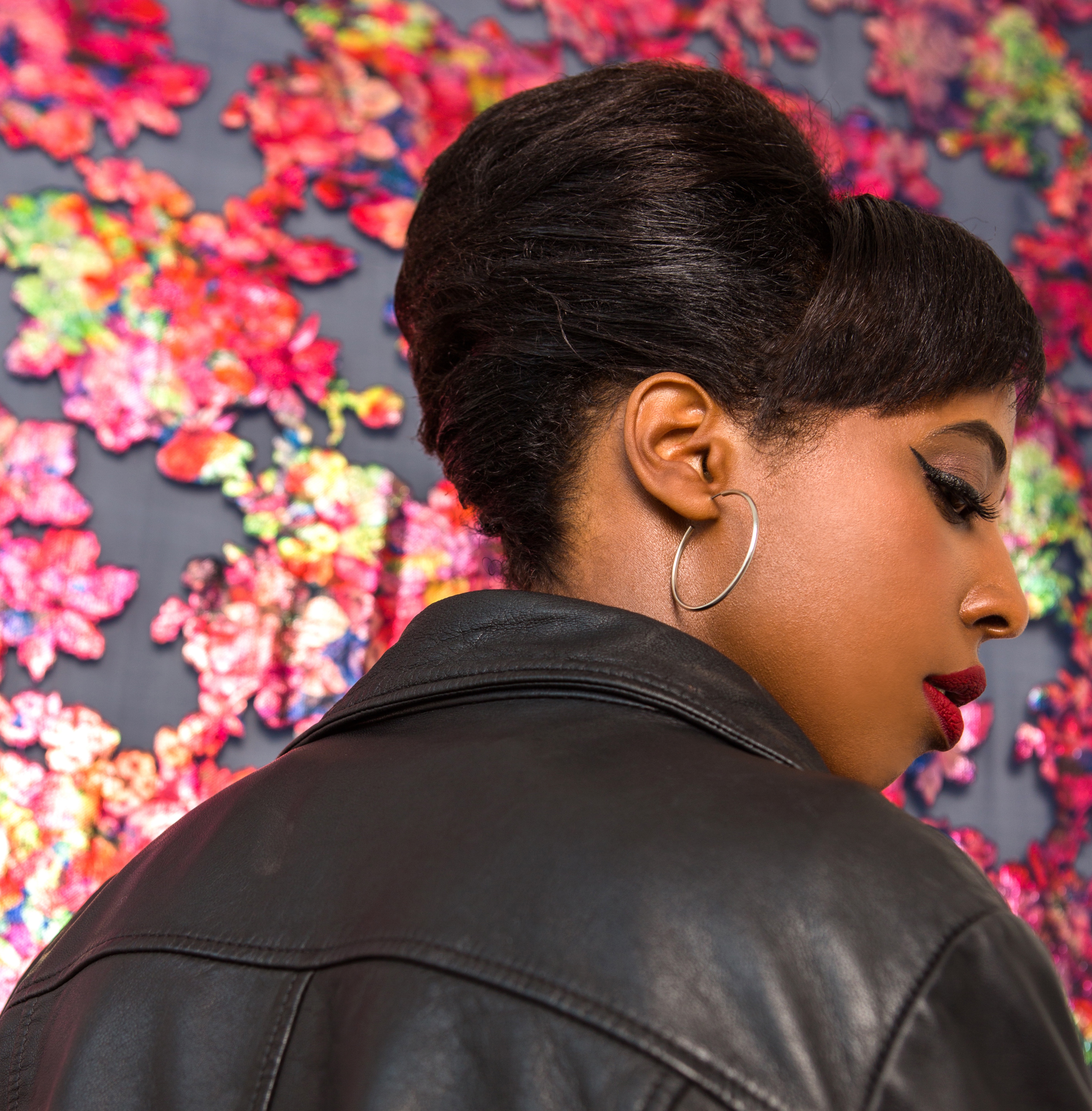 And pretty halal, she is; of her own volition, of course, but also, due to her fondness of anonymity. Living in accordance with Islam and the many traditions of people who believe in its tenets is a complicated, contextual thing. A pretty solid rule of thumb for avoiding the messiness of community surveillance — again, those who know, know, and those who don't should probably mind their business — is to, generally, keep a consciously low profile. And for Cold Specks, who, for most of her career, did not share her real name or unobscure images of her likeness, (save for the obvious live performance) anonymity was integral. "I think I'm really respectful of culture. Somali culture, specifically. With regards to Islam, I don't... I feel like I'm pretty conservative in the public eye, and maybe I'm a bit too conscious of that," Hussein expresses—thinking aloud. "Maybe I'm a bit too conservative sometimes. I shy away from things, like certain photo shoots, for my own beliefs. I don't know. I'm not afraid to talk about who I am, though, and from where I come."
To speak explicitly about love, however, is a harder choice for her to make. In the midst of the coming and going, the trips across cities, countries, and continents, Hussein fell in love. Then, somewhere down the line, she fell out of it. "I abandoned the city I was living in and moved in with my parents until I figured out what was next. It was there I began writing the record," she said to me over email, weeks after our initial chat with a change-of-heart. "I guess my parents could sense I wasn't myself, although we never discussed why." But on Fool's Paradise, heartbreak is examined as a strange and multipart experience: through political strife, ("Exile," "Void," "Fool's Paradise"), an intimate sort of love, ("New Moon," "Solid") and the songs that somehow skillfully chronicle both ("Wild Card", "Two Worlds.") "I was an emotional mess when I wrote this record," she confesses. "The stagnant beat on 'New Moon' was intentional. It represented the deadening silence after heartbreak. There was a great deal of negativity looming over me and I didn't know how to function." But by the grace of someone, something — likely, many someones and somethings, her father, a former singer himself, chief among them — she pulled the fractured bits together and made a whole once more. Through the reconnection with her parents and siblings, with her language, with the singers who sang songs like hers long before she'd chosen her own path.


Just as we'd finally find a relatively quiet corner of the noisy cafe we conduct our interview in, a guest DJ begins his set. The voices of Erykah Badu, D'Angelo, Frank Ocean, and Syd, front singer of The Internet, create a low hum throughout the cafe's din. As Hussein and I discussed our own favourite go-to artists — we have a shared love for Frank Ocean, Kelela, and SZA — she perfectly identified what married her disparate tastes. (Added to her own list were Alice Coltrane and Nina Simone, too.) "I'm really attracted to melodies these days," she says, her finger circling the perimeter of her glass. After all, there were commonalities she shares with our joint faves. Frank Ocean, SZA, and Kelela are all young, Black, and considered to be adjacent of all genres, unconcerned with traditional classification, much like Cold Specks herself. (Their shared respect for honest, gritty songwriting, and the intentioned methods through which they navigate their levels of fame binds them, too.) But ultimately, for Cold Specks, it's all in the voice: "Strong melodies really capture me. Draw me in and keep me there."
Fool's Paradise, in its sprawls across borders and phases, heavenly and torturous homes, is only steadied by Hussein's melodies, her voice weaving in and out, stacked upon itself, once, twice, and thrice over. The album captures loneliness and congregation — a greater community, lineage, and soundscape. It begins solitary with a wide-eyed woman trained to tremble. And it ends with a sweet voicemail from her mother, her Hooyo, praying a standard, motherly prayer for her wandering daughter. Her daughter, here and there, in and out. Her daughter, running through the dunya, effortlessly hopping its constructed zones of time and place. Her daughter, tripped right up in a fool's paradise.

Amani Bin Shikhan is a writer based in Toronto. Follow her on Twitter.