The Festival D'été de Québec is Huge, French, and Amazing
The massive, multi-genre French-Canadian celebration is the most amazing festival you've never heard of.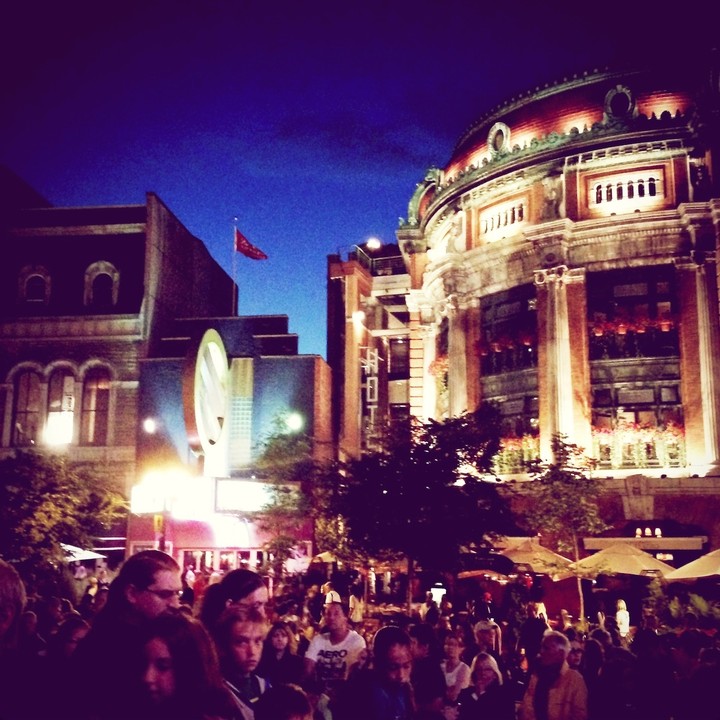 It was half way through Deadmau5's set when I needed to refuel on wine from the "Bistro Tent." Normally, I feel crippling shame for uttering such a sentence, but I was three days into my stay at Festival D'été de Québec and things were just, different. As I sat at my Bistro Tent table, sipping my glass of Bistro Tent wine, and overlooking a dance party of 90,000 people in front of the largest open stage in North America, I just kept thinking, "this is not normal, none of this is normal. Where the hell am I?" But the fact that nothing about Festival D'été de Québec is normal is the very reason why everyone needs to check it out. What makes Festival D'été so amazing is the weird and wonderful place that is Québec. Imagine a government that's hungry for tourism and cultural recognition, and imagine that that government is French, which is to say, they're totally okay with solving problems using music and wine. Now, picture that government spending copious amounts of money and time setting up a festival with a ridiculous number of big artists from every imaginable genre playing at stages all over its beautiful 17th ­century city's streets. For a paltry $78, festival fans get access to ten stages set up across Québec City that operate for 11 days and feature an artist from every genre you could think of, and then a few more.
The lineup at this festival makes no sense, which is actually part of its charm. Try finding a connection between the following: Lady Gaga, Billy Joel, A$AP Rocky, Queens of the Stone Age, The Killers, Snoop Dogg, Blondie, Bryan Adams, Third Eye Blind, Jake Bugg, Cypress Hill, Journey, Three Days Grace, and Phantogram. That's only about a tenth of the program, but you get the point. It's like a random cluster of artists who are really big, almost really big, or were really big a few decades ago, as if the festival organizers picked their headliners by checking the FM radio charts and then asking their kids who else is "hot" these days. Music snobs might coil back in disgust, but for everyone else, it's an awe-­inspiring list of big names. As curated festivals like All Tomorrows Parties and Pitchfork Music Fest grow increasingly closed off and snobbish in their appeal, Festival D'été is a breath of fresh air. This isn't a festival where you have to pretend you enjoy seeing The Flaming Lips play The Soft Bulletin all the way through. Festival D'été is for everyone, young and old, lame and cool, and its main agenda lies in enticing people to have fun. With that in mind, it's also set up unlike any other festival in North America. Normally you have your three day destination festivals like Coachella and Bonnaroo on the one end of the spectrum, and your weeklong showcase festivals like SXSW and Pop Montreal on the other. But Festival D'été is the only festival that brings top-­level headliners every day for 11 days in a row at venues all across the city. You could spend half of a month there here if you wanted to, but your body would hate you by the end of it.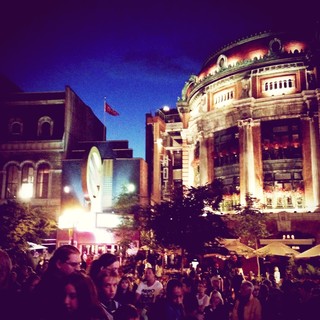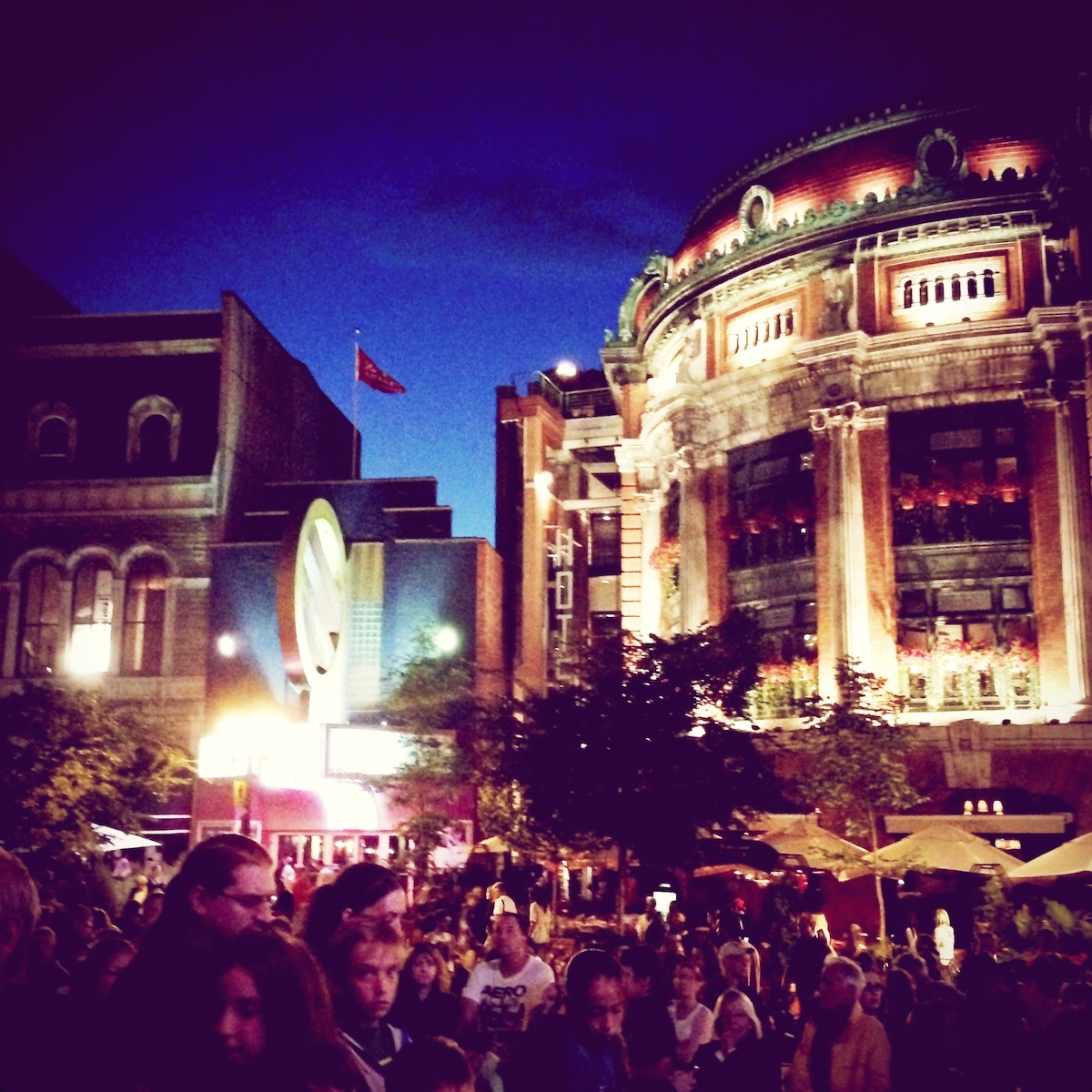 The centrepiece of the festival is the Plains of Abraham stage, situated on a massive plateau with a natural amphitheatre in the rear with a ridiculous capacity of 100,000 people. For some sense of scale, that's a fifth of the whole city's population. The stage itself is a wonder of engineering, taking 60 technicians ten days to set up, and holding the record for largest aluminum outdoor mobile covered stage ever produced on this continent. The Plains of Abraham are so large, that sets by stadium headliners like The Killers and deadmau5 almost seemed a little quiet, getting lost in the vast space in front of them and drowned out by the cheers of tens of thousands of fans.
After about one day at Festival D'été, it became clear that the festival's real headliner was the city of Québec. Pretty much everything about this mammoth event is designed to showcase Québecois culture and bring tourist dollars into the local economy (more on that later). After walking around a little, it's a wonder they even need to advertise. Québec City is one of the oldest cities on the continent, boasting enough historical buildings and cobblestone streets to make you forget you're on this side of the Atlantic. But for some reason, Québec City often gets passed up for its bigger neighbour, Montreal, and doesn't get the attention it deserves. A lot of people from outside of Canada don't even know about it, and that goes for bands on tour too. Québec City is not a normal stop for major acts on the North American concert circuit, so during Festival D'été, the city shifts from having hardly any big shows, to having more than they know what to do with.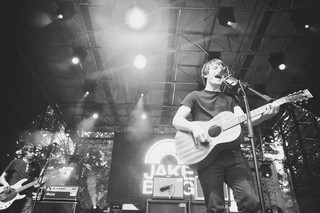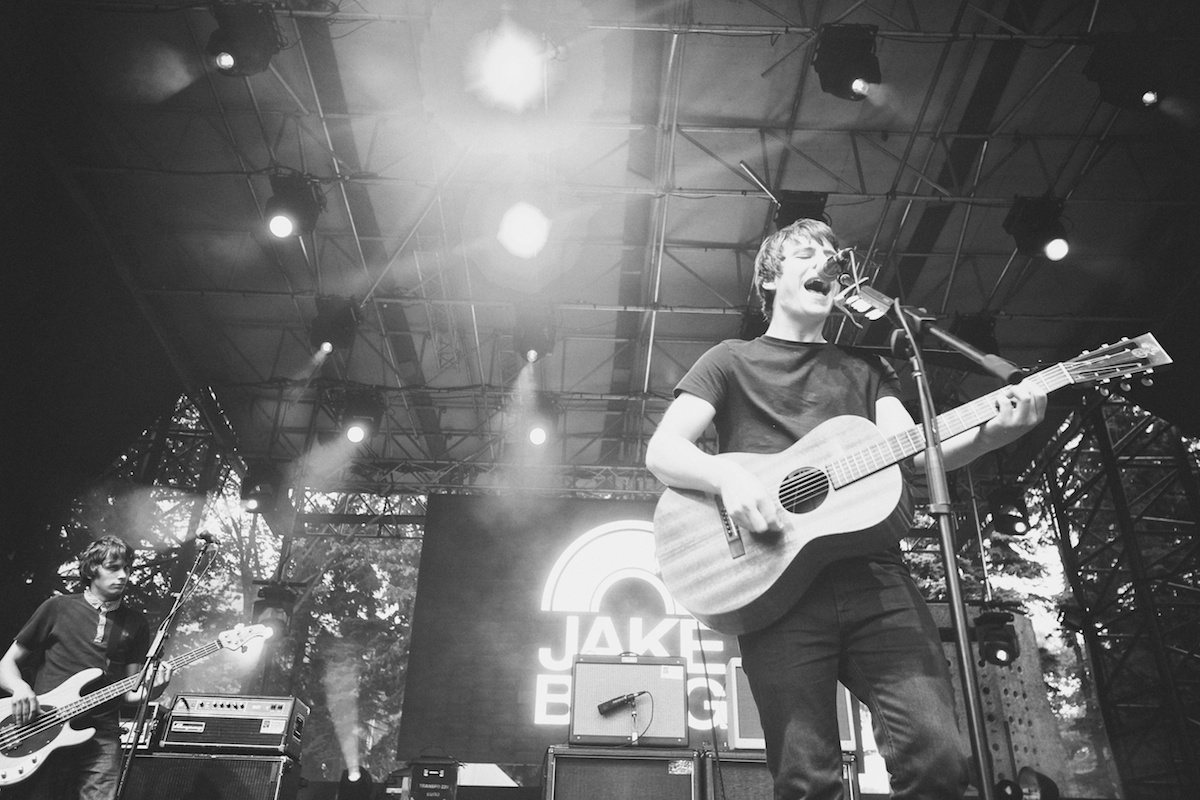 This is why Québec City goes completely nuts during Festival D'été. From the overpacked wheelchair access zone at Daniel Lanois' show, to the kids doing lines of coke off of their iPhones at Journey, everyone seemed a little out of hand in the best way possible. It didn't matter whether it was a Friday or a Monday. Each night of the week, festival goers started lining up by the thousands in the late afternoon for a good spot on the Plains of Abraham, and rode it out until the end. The long days and heat exhaustion took their toll on more than few attendees; from the photo pit, you could rub elbows with the team of medics pulling fainters out of the crowd on stretchers. When shows ended at 11PM,­ the curfew set by the city, but lifted specially for deadmau5 ... because EDM, the crowd spilled onto Grand Allée, a long pedestrian street lined with bars, clubs, and restaurants, where all nights inevitably ended, typically with the consumption of poutine, Québec's national cuisine and greatest gift to the world after William Shatner.
A shit ton of money goes into making sure everyone has a good time at Festival D'été. In addition to their record­ breakingly large stage and army of world class (read: expensive) headliners, the festival was also decked out with high technology. All passes come with a microchip designed by Intellitix, a Montreal ­based startup, that allows the festival to keep track of ticket holders with unprecedented efficiency. They also had social media sharing booths set up around the festival grounds and held up ­to ­the ­minute contests for entrance into the VIP zone. All of these things cost money, and it certainly wasn't being paid for through ticket sales.
How much would you pay for eleven days of top ­level acts on ten stages? The festival guesses $78, or $68 if you buy early. That's less than Montreal audiences paid to see just Lady GaGa on her last stop before Festival D'été. They also offered 3000 VIP passes for $535, which sold out quickly, but still: what?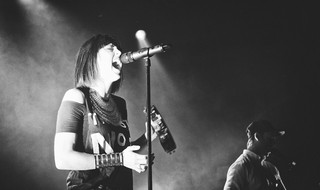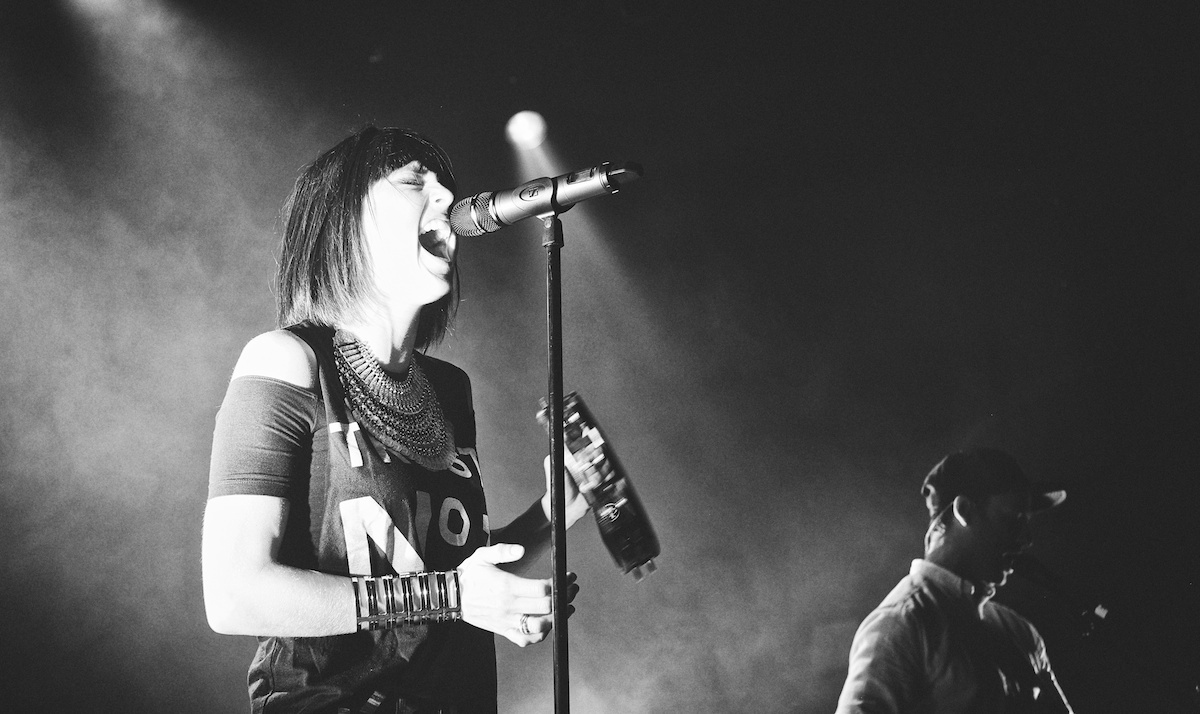 In an article for Billboard Magazine, general manager Daniel Gélinas detailed the festival's finances, saying that Festival D'été is a not ­for ­profit operation that only tries to make enough money to cover its expenses. Out of its $22 million budget, only 50% comes from ticket sales, while 35% comes from sponsorships, and 15% from provincial, federal, and municipal grants. If you look at the sponsors, though, the percentage of government contributions gets a lot higher. Among the festival's top backers, two of them,­ Loto­Québec and Hydro­Quebec, are businesses owned and run by the government of Québec, while Bell, like other Canadian telecoms, receives protection from the federal government.
This is all to say that Festival D'été is very much an event put on by the government ­ mostly provincial, but also federal,­ for the purpose of increasing Québec's cultural capital and bringing tourist dollars into the city. This isn't a secret or anything, since the festival was founded in 1968 for the expressed purpose showcasing Québec musicians and attracting visitors, but the value of it today isn't as obvious. For a province with a long history of separatist movements and of heated anglo/franco relations, the very idea of a government subsidized festival featuring anglophone artists is controversial.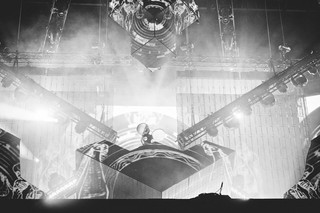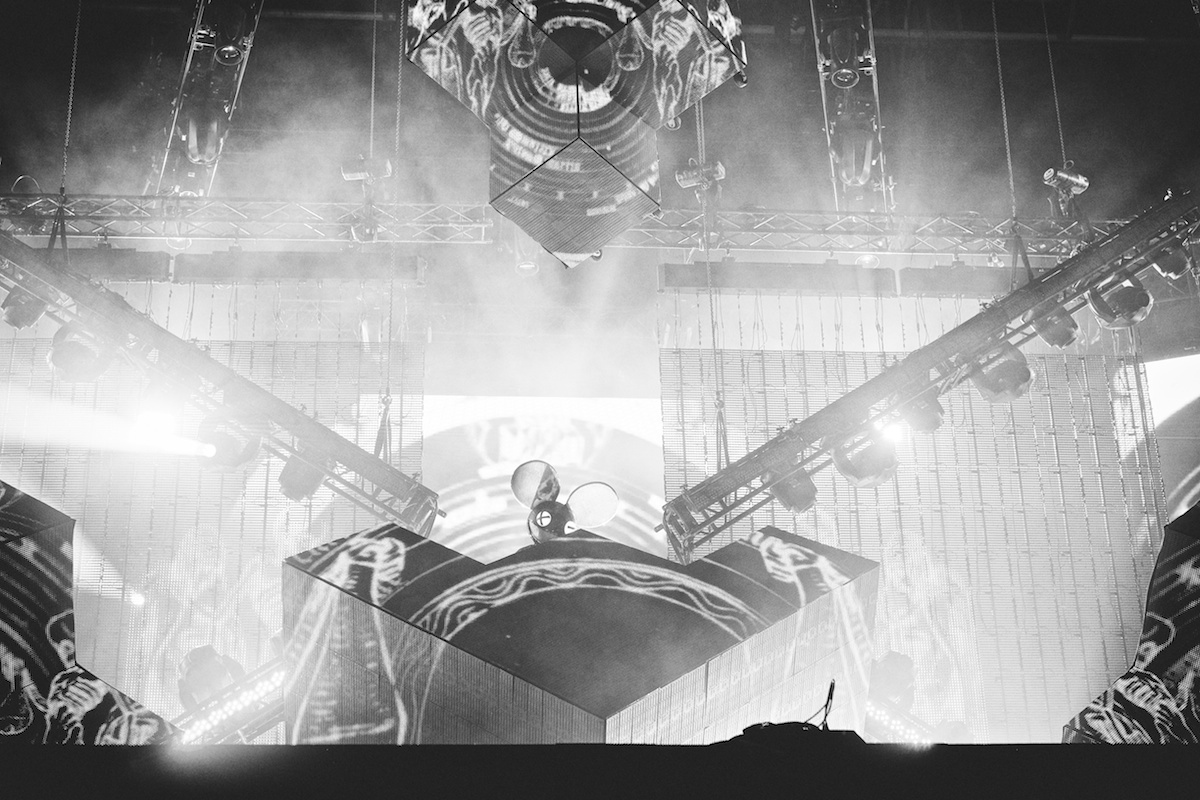 Festival D'été went through a major identity crisis in 2003 when, after focusing on Québec artists for many years and seeing a decline in popularity, the organizers decided to shift their priorities to booking international acts. This raised ticket sales, but it also caused backlash, most notably in 2010 when a group of Québecois celebrities wrote an open letter criticizing the Québec Minister of Culture for allowing too many anglophone artists into the festival. It also inspired the founding of the OFF Festival in 2004, which focuses on independent artists and is half made up of Québec acts. It's in its eleventh year now, and runs at the same time as Festival D'été. VIP passes cost $10.
What it really boils down is there's a weird sense that the people of Québec really, really want you there for the festival, but also really, really do not want you to stick around. You can come, enjoy the sights, marvel at Québec City's ability to put Lady GaGa and Billy Joel on the biggest stage ever, and then get the hell out. But still, don't let this deter you from going to this festival.
It's one of the biggest parties in North America, and it's made all the better because people don't know about it. Québec City is pretty, fun, and full of good looking people with nothing better to do. Its sheer scope ensures that everyone will find bands they like, and if, for some reason, that falls through, the lax liquor laws make it easy to drink that concern away. As for the cultural tension? It's nothing a couple beers can't fix, at least for a few days.
Photos courtesy of Sebastian Buzzalino
Greg Bouchard had a poutine for dessert during his time in Québec - @gregorybouchard