Photo By Tristan Shouldice
"It was very brief," says member of indie-rock band, The New Pornographers, Kathryn Calder about losing her mother to Amyotrophic Lateral Sclerosis (Lou Gehrig's disease), a fatal and incurable disease that gradually impairs one's physical functions. "She just kind of looked at me and then she was gone..." Calder's voice trails off as tears overcome her words and we take a break from our chat. I regret bringing up the topic, going so far as to ask Calder about her final moments with her mother. But before I get a chance to condemn my poor decision making, she recomposes herself. Her voice returns, still a bit shaky, but the conversation flows once again—not as if the exchange didn't happen—but with a sense of ease and understanding that we would move past it. And it's this same mental durability, that has allowed Calder to remain firm in the face of whatever life has thrown her way.
Born in Victoria, British Columbia, Calder started playing the piano at the age of five. Her tastes veered from orchestras to bands like the Constantines, she would receive a guitar from her mother and start writing music on her own. Eventually she would join the band Immaculate Machine before being called on by Jon Collins and A.C. Newman of The New Pornographers to help with the band's third album, Twin Cinema. "[Newman] had heard me play a couple times and asked if I wanted to join them," Calder explains. Unfortunately, while on the road she would find out that her mother had ALS. "It was hard on me realizing this source of strength for my family and I could no longer be there for us," Calder says.
Deciding to put music on hold, Calder took the role of caretaker for her mother. It would also be during this period that she decided to set up a live recording studio in her mother's living room and start working on her solo debut. "I had always thought about making a solo album, but I never had any real motivation to actually do it," Calder explains. "But my mother had always wanted me to do make a record on my own so I decided it would be the perfect gift for her." Her 2005 debut, Are You My Mother? would be a heartfelt tribute to her mother—while her subsequent album, Bright and Vivid honoured the death of her father. "I think as people we're always trying to control these things in life that can't be controlled, but I personally believe it's just better to embrace uncertainty even though it's really hard," she says.
For Calder's new self-titled album, she also had to embrace uncharted territory. "With my last two records I had a vision in mind of what I wanted, but for my new album I didn't really know where to start," Calder says. After spending almost a year unsatisfied with her initial recordings,she would get over her writing slump with the warm guitar chords and light falsetto of album standout, "Blue Skies." "That song appeared really early in when I was doing the album, but in general I tend to be hard on myself when writing songs and that can really ruin the process," Calder explains. "So now I take some time off and try to remove any doubts so I can return to whatever project I'm doing with a critical mind." In addition, Calder has also been using the time to ready the release of her long-awaited documentary, A Matter of Time - An ALS Documentary. Filmed in 2012 through Montreal-based music-based charity organization, Yellow Bird Project, the film follows Calder's final moments with her mother as well as the Lou Gehrig Appreciation Day benefit concert the singer held in Victoria, British Columbia. And while the movie doesn't have a firm release date other than "this year," Calder hopes it will help educate audiences on the severity of ALS. "It took me a long time to get over my Mom's death and the trauma of that situation, however [with this movie] I'm ready to be on the frontlines and help start a broader dialogue about this horrible disease."
Noisey: You've mentioned that for your self-titled album, it was kind of like starting a blank slate. Could you explain that process a bit more?
Kathryn Calder: For my last two albums, Are You My Mother and Bright and Vivid, I had a vision in my mind as to how they would sound, but this album was a bit different. It was kind of like, 'Okay, I guess I'll start on my third album" even though I had no idea where I wanted to go with it. So, I ended up writing a bunch of songs and when I got close to the completion of what could be considered an album's worth of songs I realized I didn't enjoy any of them. From there, I kept writing for like six or seven months and ended up with bits and pieces of song ideas I liked and went from there.
Thematically, the album focuses a lot on nature from the song "Blue Skies" to the numerous references to being at beach or near the sea. Was this intentional?
My house isn't very far from a nearby beach, so I spend a lot of time walking around there and singing. It also so happens that I can't write while music is playing. The melody has to be in my mind and then I come up with the ideas then. Also being outside in the environment helps with that. And I mean, all of the things we deal with in life are sort of echoed in nature because were really an extension of our surroundings so I feel—at least for this record—I was more drawn to those types of themes as metaphors to describe my life.
Now, how did Yellow Bird Project convince you to make the movie, A Matter of Time - An ALS Documentary.
I've actually worked with the guys from Yellow Bird Project before by helping them design a charity t-shirt for another event they had. But, one day I was checking my emails and I saw this proposal from the team asking if I would be interested in doing a documentary about my mother and I. Just by reading it I could tell they had given the idea an enormous thought and it felt right so I agreed. It really felt like a good opportunity to talk about ALS and show it in a more accessible light.
For a long time, I couldn't watch anything that had to with ALS while my mom was sick. Even now, that movie, The Theory of Everything that recently came out I don't know if I want to see it. It's just really close to home. ALS is such a horrible thing and it's really easy to turn people off because of it. With that in mind, I told the filmmakers I wanted to make sure the film told a gentle story about my mother's life that didn't focus too much on the horrors of her condition.
If I may ask, how was it taking care of your mom while filming was going?
Around that time, she was really sick and when you have ALS you get really thin and your muscles start to deteriorate, so it's almost like you're a skeleton. It was just really shocking watching somebody you've known all these years slowly disappear before you. There's actually no moving footage of her in the later stages because we just weren't thinking about a documentary. At the same time, I'm sure she knew how traumatic the experience was on our family and wouldn't have wanted that to be memorialized. She would want people to remember the part of her that was healthy and happy.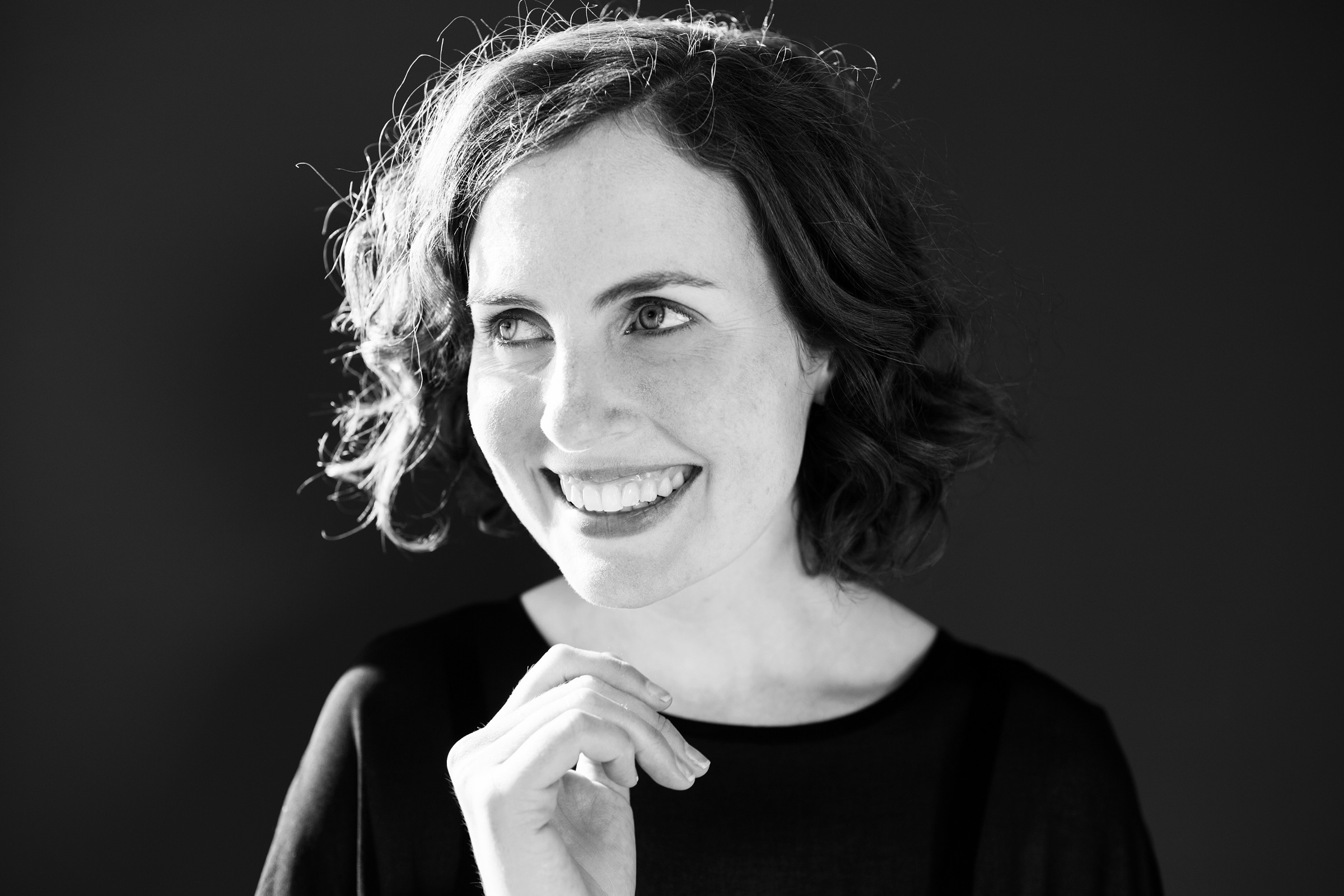 Photo By Jenna Shouldice
What are some of the stories the movie will showcase?
There's a bunch of stories going on—as a baby my mom was adopted and around her 40s she found her birth family and sibling; one of which was A.C. Newman, who is of course my band member in The New Pornographers, and my uncle. And through that lens you kind of see how her story is really the birth of me and my career; from her diagnosis being the catalyst for my debut and how the family dealt with the disease. There's also a little bit of a music concert aspect because I threw a performance in 2012 for Lou Gehrig appreciation day in Victoria [British Columbia]. Honestly, I'm really excited for the world to see and listen to it.
You've mentioned before that your mom was the rock of the family do you think the film effectively captures that?
Yeah, I definitely do. I mean she was just the person we—my whole family would turn to when we had a problem. I'll never forget, there was this one time my brother got lost in London, [England] and he couldn't find his way back to his apartment. So, his first instinct of course was to call back home and ask her for help. And so she literally pulled out her map and gave him directions back to where he was staying. I mean for all of us it when there was any issue we would just automatically turn to her and she could figure it out so... it was really hard realizing that support system was no longer there. She was just a solid, solid woman.
Now, you've said you believe the film will be released sometime this year. Is that still the case?
Yeah, its really close to being finished, the [film] crew are in the final stages of post-production but we haven't figured out the exact plan for it yet. I know they want to play it at a couple festivals so hopefully around the fall [of this year] it'll premiere.
Jabbari Weekes bonded with Calder over The Bodyguard: Original Soundtrack - @DaysandWeekes