Watch a Recap of the Naturally Born Strangers Event in Toronto
Watch Rich Kidd, Adam Bomb and Tona preform to "Jameson Ave" to a sold out crowd.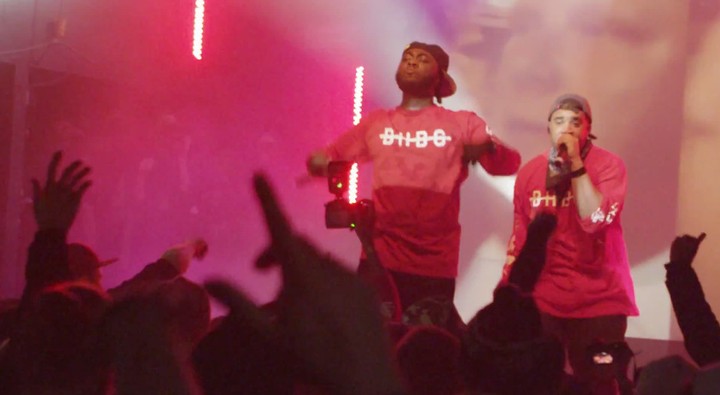 It's rare to see a Toronto crowd react in any positive way to a local act. It's called the screwface city for a reason, and its citizens have proven that they're not above booing Drake offstage (YouTube footage doesn't exist so you'll just have to trust me on this). This is an important piece of information to remember while watching this video of Rich Kidd, Adam Bomb and Tona preform in front of a sold out crowd for the Naturally Born Strangers show alongside Toronto streetwear bran, The Legends League.
The footage provides a recap of the event in addition to showing the NBS trio preform the stand-out song from the project, "Jameson Ave"