Maya Postepski has been one of Toronto's busiest musicians in the past five years. In addition to being an integral member of electro-dance band Austra, the percussionist/producer has also worked with Robert Alfons' TRUST and released a lesser-known solo album under the moniker Princess Century. This past year alone, she wrapped up yet another tour with Austra, flew to France to produce a band called OPALE and is currently solidifying a release date for her second Princess Century album, which will be released on Paper Bag Records later this year.
Traversing various styles of electronic music, Postepski admittedly is still learning a lot about recording and production, but has undoubtedly created a very distinct sound of her own that can be identified in all the projects she has worked on. That sound can be described as dark and pulsating beats that bury themselves deep into the belly of underground clubs, refusing to acknowledge daylight. Seriously, Postepski has an affinity for minor chords, even refusing to perform lighter "preludes and shit" when she attended university for music. We caught up over a cup of tea in the convalescent frost of winter in Toronto to talk about Postepski's various projects, her growing interest in production and why she's scared shitless of performing by herself at SXSW.
Noisey: You've been in a number of bands in the past few years, so is there fluidity between your projects or are they all very separate things?
Maya Postepski: A lot of the stuff I contribute to Austra comes from Princess Century songs I don't use. [Austra's lead singer Katie Stelmanis] knows that, it's not a secret. She'll come to one of my shows and be like, 'I want that song!' If I have extra songs, I'll send it to other people because I like the idea of recycling material. Like any other artist, we have this excess amount of work and you choose the right pieces to put on a record. That's how I work with everybody, like, 'Do you like this? Okay, you don't like it? I'll give it to someone else!' There's definitely continuity between the projects, though. You can hear a sound and it changes, but I hope and stride for a consistency. I'm definitely trying to develop a recognizable style as a producer.
Is producing something you've grown more interested in lately?
Yeah, it's definitely something I'm attracted to doing. It just requires a lot of patience and I'm obviously developing myself as an artist. Every time I make a record, I learn something different. I think it really helps to work with different artists because what I do with Katie is one thing and then what I did with Robert was another.
Are you and Roberts still working on TRUST together?
We don't work together anymore, at all, which is unfortunate. I tell everybody I want to work with him again, but it just came to a point where Austra was picking up for me and I couldn't say no to that. I guess he wanted me, all or nothing, which I understand but I chose to continue with Austra and it was a good choice because I think he wanted to do his own thing. Maybe someday we'll get back together, I like to be optimistic. We'll see.
Is there a difference between working on your own as Princess Century and with others in a band?
I prefer working with other people. I like the challenge that people bring to the table, it forces you to expand yourself. When I'm alone as Princess Century, I can do whatever I want and there's nobody there to edit me or argue with me. I think it's hard for a lot of artists to edit themselves and that's why they get producers to help them map out where the hell they're going, but when I'm making a record, I map out my own plan.
Does that make the process quicker?
A lot of artists redo things five or more times and I personally don't like that approach because, to me, the idea has to be in the moment. I'm of the school of thought that you lay it out, clean it up and it's over. This is hearsay, but for example, Bjork apparently only does three of four takes and I think that's great because it captures the mood. Like, you can't kiss someone five times and redo it. If it feels good right now, do it; it's momentary.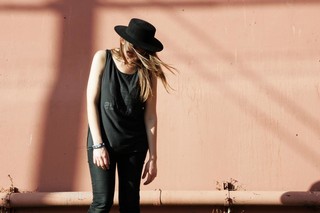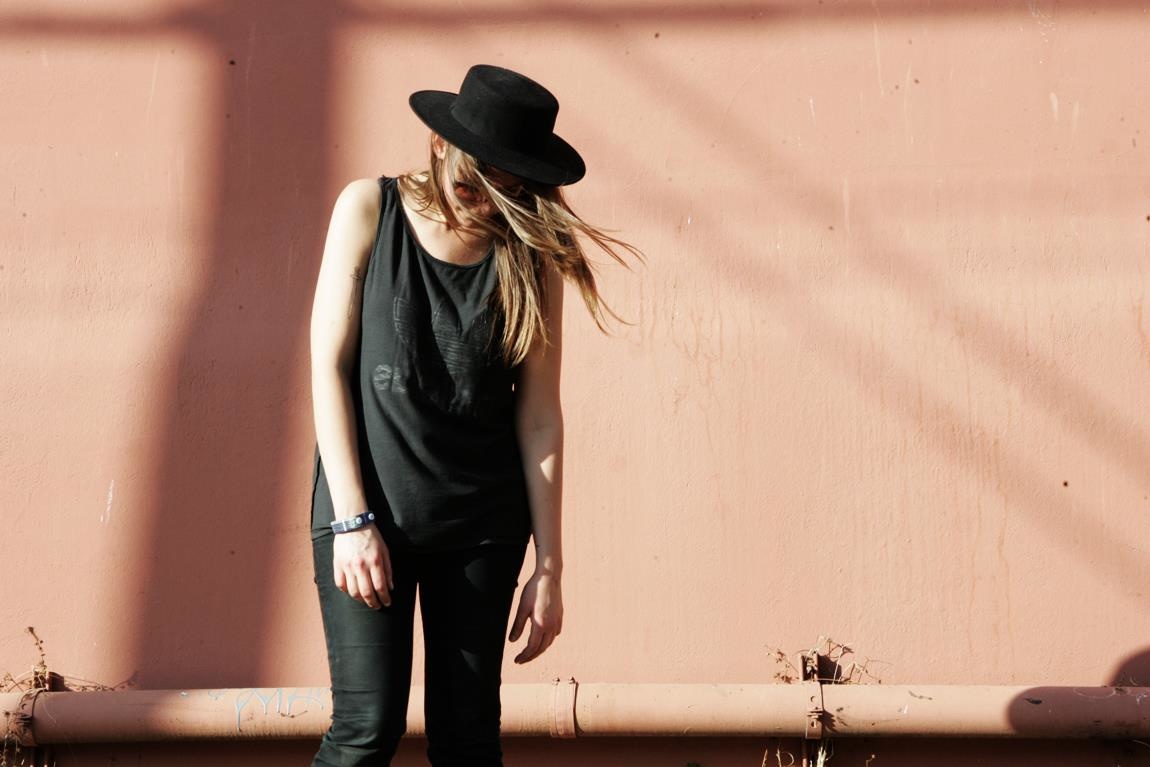 So how would you describe the final product, Princess Century's upcoming album?
Princess Century is the project where I take the most risks with because I don't care; I'm not trying to necessarily have a huge audience. It's where I can indulge all of my fucked up ideas and sometimes they work. I didn't want to say no to any of my ideas. The record has a lot of improvisation on it and some mistakes, but I think that's charming. With Austra, the work is so much more refined, but with this, it's a lot more loosey-goosey. It's also a little more serious, though, I draw from my formal percussion training on this record so there are two pieces where I'm like, 'Whoa, it sounds like the shit I did in school!'
Have you performed onstage much solo-wise?
No, I'm actually so scared because I'm doing SXSW by myself. I'm not a great solo performer, I just twist knobs, but I'm trying to work out a show that's honest. I don't dance, I don't sing, I don't do theatrical shit and I never will. I'm not going to wear a sexy outfit and dance around, but I think people's expectations of live shows have changed. It's totally normal to go see a person onstage with a synthesizer, twiddling knobs. It's maybe not the most engaging thing in the world, but if you close your eyes and you listen to the music, you can get into it.
@Melodylamb isn't opposed to performing random songs for strangers