Premiere: Latasha Alcindor's Video For "Bee Em (Black Magic)" Calls Out The Hard Facts About Cultural Appropriation
Latasha Alcindor's "Bee Em (Black Magic)" flips the bird to cultural appropriation and racial prejudice.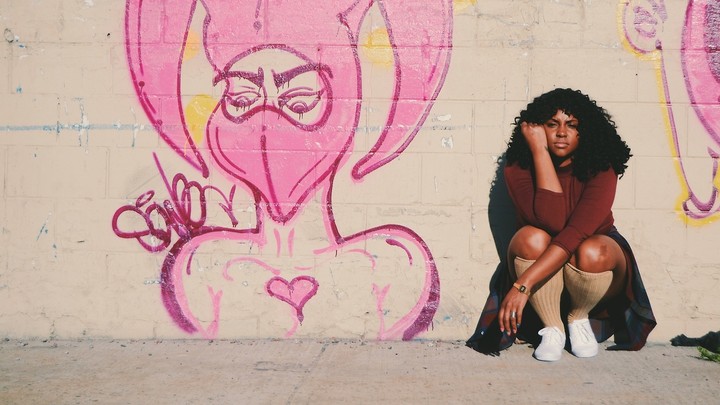 Styles P once rapped "Black magic and the flow is majestic" and that would appear to be an apt description of L.atasha A.lcindor's new video, "Bee Em (Black Magic)". Already making news for her appearance in Jay- Z's That's Rocawear Campaign and as a member of the Toronto collective, 88 Days Of Fortune, Alcindor conjures a spell of socially concious lyrical barbs in tandem with visuals that showcase today's tense racial climate. Alcindor explains, "Bee. Em is stepping to frontline and asking the audience to open eyes to the systematic nature of our society towards race and entertainment. It's also a middle finger to white America's intentional blindness and implicit theft of our culture and well being. Just really exhausted with the mental, spiritual and physical death that is happening to Black people and this is the response."