It's the March 2014 edition of a monthly hip-hop showcase for Toronto artists, taking place on the Wrongbar stage, and Saukrates is closing the show. The 'Scarborough 'til I die' MC has the crowd in the palm of his hand, gleefully cherry-picking tracks from his back catalogue, inducing rueful face winces every time he cut off a crowd favourite to cram in another jewel. "Hate Runs Deep," "Money Or Love," and "Comin' Up" all get deployed, as well as the funkadelic strut of "Pimpin' Life" and the devotional house of "All Of You" from his days as the lead of Toronto hip-hop/funk super group Big Black Lincoln. The crowd rides with him through every rhyming and singing excursion Big Soxx makes, underlining his near-impeccable Toronto hip-hop legacy. However, when Saukrates finally dropped a full-length follow-up to 1999's revered The Underground Tapes—thirteen years later—in the form of Season One, some longtime fans were not as enthralled with the material. The album's sound, leaning heavily on the classically-trained Saukrates' vocal stylings and musical exploration, drew some indifference from those wanting to hear Saukrates' unforgiving baritone lyrical presence rather than the singing that comprised the bulk of the record. Having regrouped with a new EP, Amani, Saukrates is back, having reflected on where he wants his career to go next. The four tracks he has selected from his sizable vaults feature the co-production of Rich Kidd and Snaz, who lays the beat down for the opener "Kingdom Come." Alongside the introspective "Amani" with lyrics that read like a Saukrates FAQ web page, the lustful gaze of "FYEO" and the 'one take' statement of intent of "The Big Bang," Saukrates proves to naysayers that his mic skills haven't wavered any. Given that Saukrates released his first single "Still Caught Up" 20 years ago, that is no small feat.
When you put it into perspective, very few Toronto MCs could have pulled off a performance spanning the time frame and sonic range as that Wrongbar show. Turns out, Saukrates was taking notes and gauging the feedback of the people was key before he decided to release something for the streets this time around. Saukrates took some time to chat with NOISEY about his new EP, regrouping after Season One and contextualizing his place in Toronto's hip-hop history.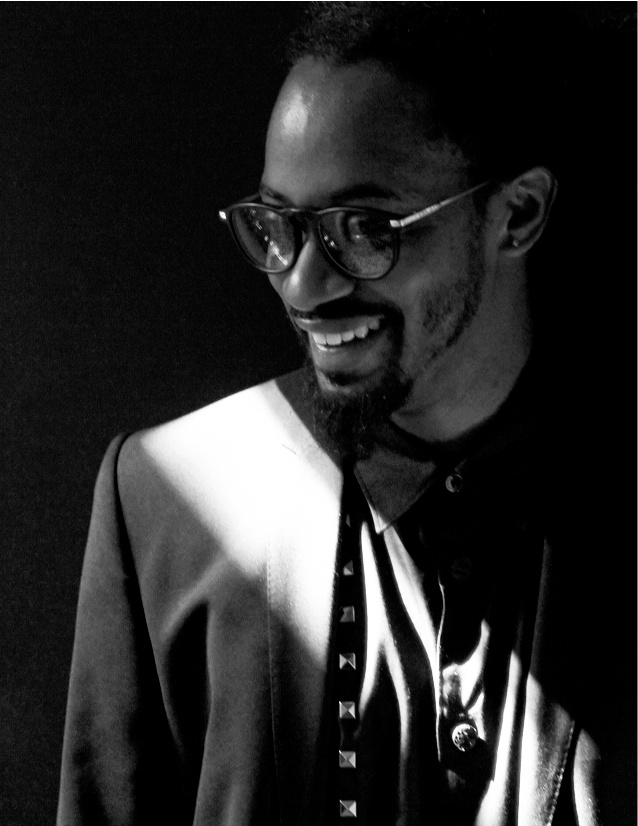 Noisey: Why an EP and why now?
Saukrates: It's a way to break up the material that's eventually going to be the Season Two album. So me and my team wanted to find an interesting way to not have me record for two years and take the best 14 and put that out as an album. It's a way to not only stay current but to get started earlier and get focal points. So I decided to call them chapters and this is Chapter 1. And it's called Amani. Due up next is another cluster of songs. Basically we think it's a way to build momentum. A way to "leak" music. In our initial meetings, it was like 'how can I find a way to be constantly recording and when we trip over hot shit we put it right out instead of waiting on it eight or nine months while we mix it and get everything we need?' This way we not only stay current [snaps fingers], we keep it fresh, we keep it coming out. And start the campaign now.
That's it from a strategic point of view but from an artistic side it's called Amani. I believe that's your middle name, right?That's right.
So is this supposed to be a bit more of a personal record?
That song is. But the collection of material is not necessarily to be more personal. That song was, to find a way. I came up with the title before I started writing everything else. I was just kind of mumbling the chorus. Like 'Hey Amani.' I was like that would be cool if it was like a conference. People asking you questions so I play the other perspective. So if you listen to the song, I don't necessarily answer any questions directly by the third verse. I more say what my name means, which also means what I stand for. And move on. So that was just a way to move up on one song. And that done well, can help to bring attention to everything else which isn't as personal.
But I did get the sense when I was listening to that song that when people think of Saukrates if they've been following his career closely these are some of the questions they would ask.
That's right.
So, you take on a number of personas, there's a lot of third person referencing, which I've been told not to do…
[Laughs] When you see the video, you'll see that it's all about perspective. So I wasn't doing the Dwayne Johnson, The Rock thing speaking in the third person. I'll say 'Sauks is hot' even in third person. I'll say it straight like that. Once you see the video it helps you'll see that there are other people taking on these perspectives. And I think they're all good questions or statements that…but yeah, not to lean on one song too much, but that was fun for me to lean on and if you've heard the song, obviously the second verse is supposed to be a lot of fun and be funny. And realistically it's a godfather or uncle [adopts a West Indian accent] who don't know nothing about rap, but he calling you and he want to talk to you about rap. You know what I mean. And I thought that that would be fun and funny to keep it entertaining it can get to be a serious topic at times.
So your background is…
Guyanese.
This is like the first full body of work, even though it's a bit of a smaller one, after your album Season One. In terms of coming off that sonically it's a little bit different in the approach. What space were you in creatively?
I wanted to get back to the basics. Me and Rich Kidd, we'd sit on the phone earlier this year. It's like 'OK, I'm getting started again.' We got a bunch of beats that I made, he sends me a bunch of beats and I'm starting to feel how the body of work is coming together, so you know from there it ends up being it's about getting back to basics. So Rich, from being out there more in the clubs and the street than I am. I used to be out there but he's out there. 'What are people saying?'
'How do they feel?' Well, he's like 'You should do this, you should do that. Try this, try that.' Basically, it was that, that Big Black Lincoln type funk was always something that was always loved. And then the original sample-driven, gritty hip-hop that was represented on The Underground Tapes. A combination of those, starting from there he suggested would be good and I'm listening. It's not news to me, but it's good to survey and kinda get people's thoughts and see what they think, what they think will work well out there. And with the music we were collecting, I was like, 'Yeah that's perfect, it was pretty much what I had in mind, I just wanted to know we were heading in the right direction. And that's what kind of differs it from Season One because I kind of just went into myself and wanted to do what I wanted to do at the time, very musical and very rich, all these different sounds and a lot of singing and see how that goes. So that was more of a feel for all these new records coming out. Season One was more of a feeler for me and my [label] guys at Culvert, which is Frostbyte and EOne. And we said 'Oh yeah, let's get it out, we haven't had a record out in a while' and we'll move on to the next. But at least we got a feel for what people want from Saukrates. Third person [laughs].
So you've got all these different personas artistically. Season One had a lot of Big Black Lincoln things on it musically and then people want to hear 'Hate Runs Deep' Saukrates, 'Fine Line' Saukrates. With all these artistic avenues do you find it hard to know what lane to put things in and do you get mixed feedback because of that?
It has been. Season One was mixed feedback because of that. So that was what I was saying, the feedback from that sample-driven [stuff]. Off this original cluster the closest thing to that Big Black Lincoln sound is a song called "FYEO," For Your Eyes Only. But that's still that gritty and I get the help of SonReal on the hook. It's kinda back to the core, but when inklings of that BBL shines that way it stands out more instead of doing it all the time, little by little. It feels better that way.
When you did the show at Wrongbar, you did what you're known for, your house songs and your R&B stuff and the crowd was with you all the way. As you move forward in your full-length project how are you going to negotiate these different lanes, you feel.
Performance wise?
More on record.
Yeah, this is more getting back to the raw, getting back to the basics. For me I think it's perfect timing. But I always prep trying to get back to the stage. Lucky for me, because I started so long ago, if I get the right crowd, which for me most of the time is a Toronto crowd or Vancouver crowd or Montreal crowd, they know the classics. And it's amazing because if you know the original The Underground Tapes and the songs before that. And you know the Big Black Lincoln and you can connect to them as a listener then it makes it much easier when I'm on stage to play between the two.
With the new music and recording it all, you'll see how it unravels. I think there could be a nice balanced mix of both things. So I could in the next gig, I could still get like Remember this? And drop "Pimpin' Life." Depending on what song comes after. Or remember this? And drop "All of You" which is like the house song? And because those records did so well on radio and captured peoples attention, it's a good time to show how eclectic the music is. But this new album and EP coming together shares light on both eras of my career -- and that when you move forward it's easier to pull it all back together for the stage.
On "Kingdom Come" is there an overall concept with that song?
I like for people to interpret things for themselves. My interpretation when I was excited writing…I was getting really excited and I didn't even write the hook first, but once I got to the hook and I dropped that line 'I can't help you when kingdom come' [line] OK, this sounds good and it feels good maybe that's…sometimes I just rhyme aimlessly but then it started coming together for me and I'm like 'Oh well, Kingdom Come. When Kingdom Come could be when I drop it's a wrap for all this new music it's a wrap.' That's just my ego coming into play, when I drop all this new music it's a wrap. Meaning I will attempt to steal a lot of light with this new music, you might not get that. 'I can't help you when kingdom come.' That's just rap competition.
There's an OVO connection you mention on "Kingdom Come." You've been on the scene a long time. When you look at the era you came up in what is your sense of the similarities and differences in the Toronto sound now and the hip-hop of what you emerged into?
The similarities for those that have been able to turn heads outside of Toronto, outside of Canada the similarities I find were just being fearless. Because Canadians at times can be too polite, not cocky enough to take over the world and I found that those who were turning heads had that sense of fearlessness. And it started back from Maestro, Dream Warriors. That was big, getting into the UK and headlining and playing Top of the Pops in the UK rarely do people get that opportunity. And then myself, Kardi and Choclair breaking into the U.S. It takes guts to put yourself out there like that. Not physical guts where you've got to fight hand to hand and fight a fair one. No, it takes guts in your spirit to get out there and that's what I see in these guys have. And also coming up through the ranks with Gadget, Yoda of the Canadian rap scene. The guru. I think we're probably responsible for giving them that faith in themselves. That fearlessness. Letting them know that the music is good enough to go, probably better than most music out there and the boys took that and ran with it. And I shout out OB O'Brien for having the guts to now have moved on and stayed close with his friends. Stay close with Drake, stay close with 40, stay close with Boi-1da, T-Minus and get it going. I had to shout him out because he started by himself doing production with his brother and what not. And I was introduced to him by Dominic and Albert Zgrka who run the label. it was Frostbyte at the time and they signed him asked me what I thought of him and I thought he as amazing and I collaborated with him a lot before all this OVO stuff. But it reminded me of working with 40 and introducing Drake to 40. It reminded me of that whole scenario. So I had to shout them out. OB I believe is the next one coming out of OVO that can make a lot of noise. Partynextdoor is doing pretty good. I just like the way these guys move. They don't move in a large unwanted group. It's more like they keep it tight. They're on their way and there's potential. People expect artists like Kardi and myself to hate but that's really not the case. If the public could see the meetings that we've had in the studio sharing information and Young Drizzy is picking our brains for any info that can help him down the line and me Solitaire and Kardi are there willingly, just having a blast just having a good time. People expect us to hate like we're not connected or partially responsible for helping that along the way. But we are. And we're proud.
Del F. Cowie is a hip-hop writer and the assistant editor of Exclaim - @vibesandstuff