Retrospective Reviews: Hanson Brothers' 'Sudden Death'
Craft beer and hockey all in one great Canadian punk rock album.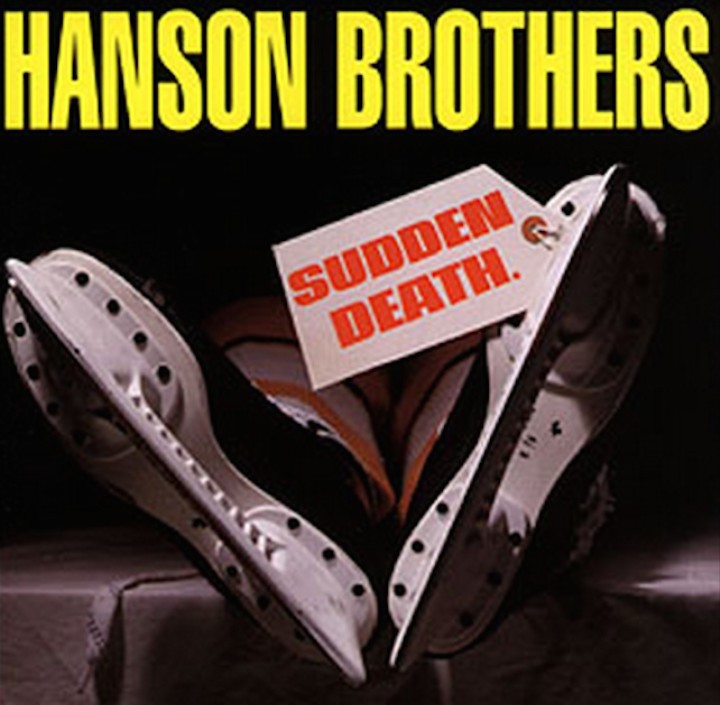 Equal parts punk rockers and rink rats, the Hanson Brothers' Sudden Death is the definitive "puck rock" statement – a subgenre they perfected, if not invented. From the chirping "one, two, three, four" count in to the Stompin' Tom-by-way-of-Ramones "The Hockey Song" to the album's final pummeling chords, you'd be hard pressed to find as hardcore a hoser statement than Sudden Death.
More polished than their 1992 debut Gross Misconduct and catchier than 2002's hard-hitting My Game, this 1996 sophomore full length from the Slap Shot inspired NoMeansNo side project hits just hard enough to get you fired up and ready to drop the gloves and start dancing. The Hansons' set the bar high with as solid a Canadiana cover as can be found in punk rock – better, even, than DOA's wild stab at "Takin' Care of Business" – but they manage to deliver the goods time after time over the album's 15 tracks.
"Rink Rat" is as solid a loser anthem as the Ramones or Screeching Weasel ever committed to tape. "Danielle (She Don't Care About Hockey)" is as touching a love vs sport anthem as the Tragically Hip's "Fireworks," but one you can bang your head to. "Third Man In" is a rocking ode to sticking up for your buddies, while "He Looked Alot Like Tiger Williams" is a beauty ode to hockey tough guy and all time NHL penalty minute leader. (In his recent "puck rock" memoir, the Smuggler's Grant Lawrence recounts how on a cross Canada tour in 1994, the Hansons circulated a petition to get the fearless Canuck into the hockey hall of fame, preceding John K Samson's own noble petition-by-way-of-folk-song to get Reggie Leach, the Riverton Rifle, into the hall of fame by nearly twenty years. Sadly, neither petition has managed to impress the NHL brass to date.)
Not all the fare available here is overtly hockey centric, though they all fit seamlessly together on the disc. "I Never Will Forget Her" is straight-up Rocket to Russia Ramones worship. "My Problem" is a hard-hitting look the things that lurk in the darkness. And "We're Brewin'" is a tidy little ode to home-brewing beer, a past-time that has become a bit of a side business for John Wright. In 2013 Wright, collaborated with Quebec based Le Trou du Diable brewing company to release PunkRauch Lager, a limited run craft beer that saw the Hanson Brothers reassemble for an East Coast tour.
When the time comes for another season of beer league hockey, this album is as good as any to blast when lacing up the skates and hammering back cold ones in the dressing room. So tape the foil onto your knuckles, crank this sucker up, and hit the ice, rookie. Game on!
Sheldon Birnie is a writer living in Winnipeg. He's on Twitter.