Chances are that before this weekend you'd never even heard of Natalia Kills. Or maybe you had and didn't realise it, but we'll get to that in a minute. By now though, if you've not seen the horrendously uncomfortable but admittedly engrossing clip, in which Natalia Kills makes Jeremy Clarkson look benevolent and kind, you must have been under a large stone with no Wi-Fi. To be honest, it's almost beyond description, but I'll try...
Contestant Joe Irvine sings the standard Michael Bublé version of "Cry Me A River" on the first live round of The X Factor New Zealand. He was then critiqued by the judging panel which includes All Saints member Melanie Blatt as Joe's mentor, Australian Idol winner Stan Walker, vaguely successful British actress/rapper/singer/songwriter Natalia Kills, and her husband Willy Moon, who is basically famous for being great music fodder for television commercials. And, as most of us now know, this happens next:
There's so many questions left unanswered by this event. When did Willy Moon trademark the suit and tie? Did he really invent that shit hairstyle? And is he proud to say so? Why does Natalia keep saying, "My husband"? Does she, like the rest of us, not know his name either? Are they both serious? Why is this happening? Is this a set up? Why, God, WHY?
As fun as it would be, none of those questions really need to be answered, we all know the outburst is perpetually dumb as shit. However, the subject of hypocrisy, and the creative integrity of those involved, is definitely something worth talking about. Especially when it pertains to Natalia Kills which you will be shocked to discover is not even her real name.
Natalia Keery-Fisher began her career in 2002 as an actress, playing Sima in a frankly bizarre mixed-marriage sitcom called All About Me, starring Jasper Carrott, Meera Syal and Nina Wadia (apparently, the only Indian actresses in Britain). Thankfully, no clips remain on YouTube, and it died a death after three seasons.
Soon, Natalia was pursuing a music career. Now known as Candy Rapper - a sub-joke pun - she won an MC Battle hosted by Radio 1 and quickly signed to a record label. A couple of years later she released a top 20 single under the name Verbalicious called "Don't Play Nice" (listen below). The eventual album, titled Verbal Issues, was canned, but it was recently leaked onto the internet. To not put too fine a point on it, it's not exactly a victory for originality.
Creative integrity rating (which I'm gonna do consistently using Natalia Kills' quotes): "It's cheesy, it's disgusting."
It all goes a bit quiet for Verbalicious post-2005 but in 2008, she was back again using the name Natalia Cappuccini (apparently, this is her real name) for the Womannequin EP, a decent but unimaginative collection of pop rap tunes. There's just one thing though: her desperately oscillating accent, which even Iggy Azalea would find inauthentic. It's especially evident when you compare these solo songs to this feature spot on the French answer to Justin Timberlake, Matt Pokora's track "They Talk Shit About Me" (listen below) which was released around the same time. With Natalia operating under the moniker of Verse, she raps in a jarringly more British accent than on any of her own music, like "Real Woman". It's almost as if she has no value or respect for originality.
Creative integrity rating: "You have no identity, I can't stand it."
After being signed to both Cherrytree and will.i.am's record label in 2009 (yeah, you might have known he'd be to blame somewhere down the line), Natalia Candy Verbalicious Verse Cappuccini Keery-Fisher Rapper ditches all her previous moniker attempts to become Natalia Kills, and celebrates this by dropping "Zombie" - a wholesale rip off of Lady Gaga from aesthetic to sound. The main lyric, "I'm in love with a zombie boy", is almost laughably comparable when you consider that Lady Gaga was at the time working with the notorious tattoed model Zombie Boy. Then Natalia put out a "film noir" web series called Love, Kills just like Gaga's own mini movie The Fame (Part 1). It's enjoyable, no doubt, but clearly derivative, which wouldn't have been a problem if Natalia hadn't repeatedly insisted they were nothing alike.
Along the way, there were rumours that Natalia was actively told not to compare herself to Lady Gaga or even mention that they worked with the same people, so perhaps this wasn't entirely her fault. Nevertheless, the damage was done, people found it hard to take her persona seriously and Perfectionist, though a solid pop album (written and produced with frequent Gaga collaborators, naturally), ultimately tanked.
Creative integrity rating: "Ladies and gentlemen, I'm just going to state the obvious - we have a doppelganger in our midst."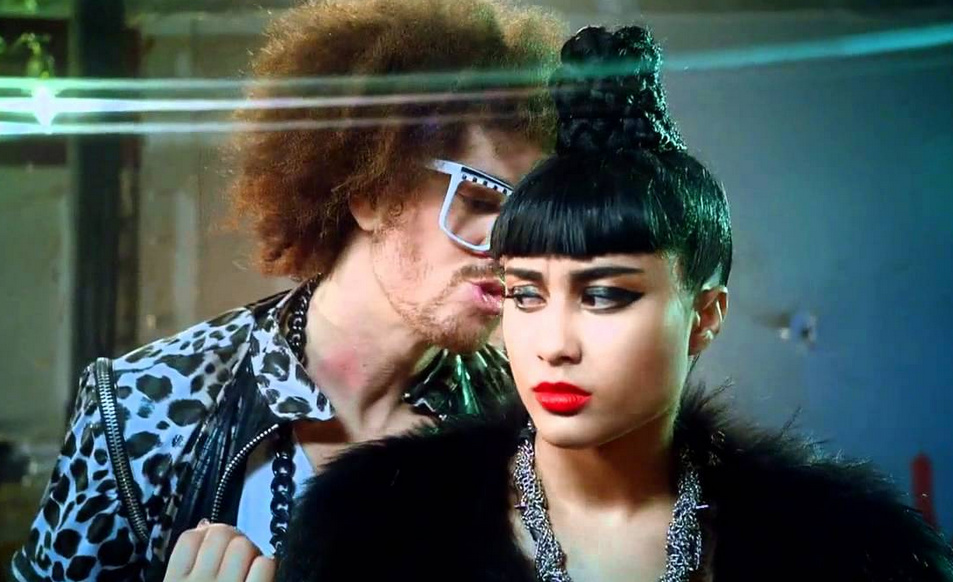 Following on from that, Natalia featured on a track with those credible pioneers of electronic music, LMFAO, and supported a variety of female pop juggernauts on tour - Kelis, Robyn, Ke$ha and Katy Perry - before releasing a second album, Trouble, in 2013. As you might expect, though yet again a half-decent listen, it didn't exactly break boundaries or invent a genre. It sounds a bit like Gwen Stefani crossed with Courtney Love writing for The Veronicas, and even uses a Hall & Oates sample on one of the tracks. Commercially, it was yet another failure, and Natalia has since spent the last couple of years writing for other artists, including some of the better tracks on the latest Madonna album.
Recently, she took on the mantle of mentor and judge for The X Factor New Zealand, easily the most artistically pure career move you could ever make, and absolutely not a danger zone for anyone concerned with creative originality given that the whole premise of the show is that all the contestants sing cover songs, every single week. And then, following that baffling tirade, she was fired.
Creative integrity rating: "I'm ashamed to be here."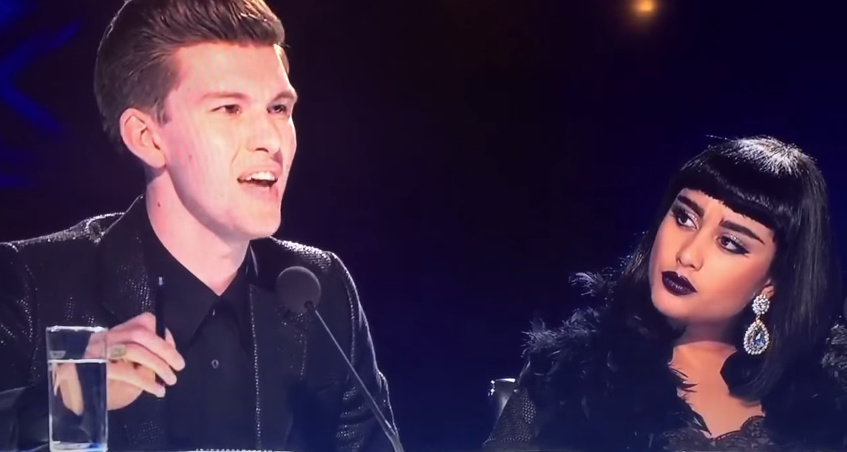 I still can't make any sense of her tirade. Is there some context to the situation that is missing here? Do Natalia and Willy actually believe what they were saying? Was it a publicity stunt that went drastically wrong? How could two people be so violently deluded? Not since The Dress has my brain found itself so fiercely incapable of understanding what it can see and hear, and the more I try, the more confused and distressed I become.
Ultimately the final words, that were forgotten or maybe not even heard in the uproar, should be given to Joe Irvine, the victim of Natalia's wrath: "But don't you copy Cleopatra, yourself?"
You can follow Grace Medford on Twitter.