We Want to Live Inside of the Colorines' New Video for "Peach Tree"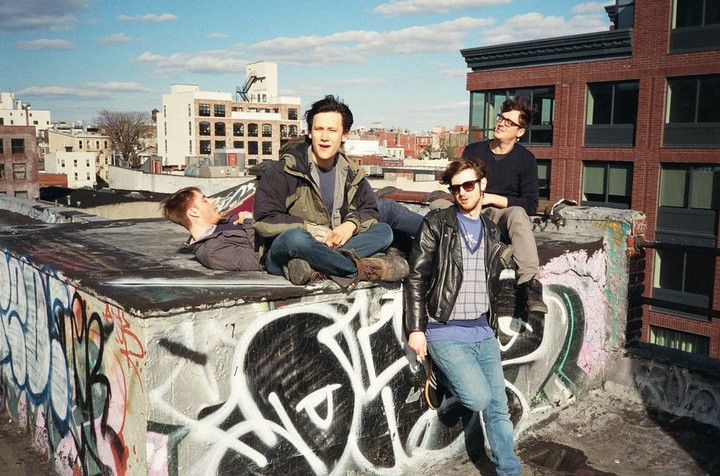 It's hard to be a new four piece band classified under the genre of indie-pop. There are a lot of bands filled with dudes who wear tight pants with cool haircuts and sing about feelings and ex-girlfriends and being really chill. The Colorines set themselves apart, though—despite having a song called "Haircut" off their recent self-released EP Paleontology that talks about dope haircuts and Facebook stalking.
Anyway, hailing from upstate New York, these guys have just released a new video for their single, "Peach Tree," which Noisey is premiering above. The video takes place in the woods and is a translucent dream centered around the band eating jellybeans and playing around with colorful smoke things. This video basically looks like a lot of fun in slow motion that we want to be a part of. One of the dudes is also playing a paint splattered acoustic bass guitar and all of it is awesome.