Photo courtesy of Universal Music Canada
Kardinal Offishall recommends the green curry with shrimp and added chicken at Pai Northern Thai Kitchen, a loud bustling restaurant in downtown Toronto with wood plank ceilings and brick walls adorned with pictures of everyone from Toots Hibbert and Ben Harper to Jack Johnson. It feels more like a vacation hangout by a beach. Kardi doesn't have a regular spot in town, but if he did, it would be Pai. "I've come here with enough different artists. I brought Bunji Garlin; I brought Ciph [Cipha Sounds], Allan Rayman, Glenn Lewis. Because the food is good, but the vibes… All the artists are like, 'Yo, this place is wicked. Yo, all the artwork.'"
The man who popularized the word "T-dot" on "BaKardi Slang" 15 years ago has released a new album, Kardi Gras Vol. 1: The Clash, his first official since joining Universal Music Canada in A&R as creative executive director. Between producing music, his corporate job, his philanthropy and his role as a husband and father to two young boys, the 39-year-old is barely in Toronto for any stretch, living just outside of it when he does rest. He is constantly flying for gigs as varied as co-hosting at Free The Children's arena-sized rallies for charitable junior and high schoolers; to helping to build a school for the Sunwing Foundation in Jamaica, where his parents are from; to performing in the Dominican Republic at Sunwing's CHIC Punta Cana all-exclusive adults-only resort, where he previously shot the video for sexy party joint "Baby It's U."
Kardi, as he's fondly known, has been an institution in Canadian hip-hop for twenty years—his first single, 1996's "Naughty Dread" earned him a Juno nomination, and he's been a big presence ever since. Pai's owner comes over several times to say hello, checking on the table and bringing free appetizers. "I've been on the move," Kardi tells the owner, explaining why he hasn't been to the establishment in a while.
Born Jason Harrow in Toronto's Scarborough district, Kardinal's mother worked for the Board of Education ("pre good cheque," stresses Kardi) while his dad worked at a factory that made "the rubber for those [conveyor] belts" at grocery checkouts. He lived in North York's crime-ridden Flemingdon Park until he was 13, then easterly Scarborough for two years, and finally the corner of Oakwood and Vaughan, "very much the hood," he calls it, until his top 5 Billboard hit "Dangerous" featuring Akon in 2008 allowed him to purchase a house. Over the lunchtime din, Kardi chatted freely about his start in hip-hop, being depressed by racial profiling and police brutality, why it's "very very difficult" to be him, as well as the exclusive premiere of his new video "No Reason" below.
Noisey: What was the hip-hop scene like here 15 years ago?
Kardinal Offishall: It's hard to describe life pre-Internet to people who have grown up with the Internet being the regular way of life. We had to do shit in person. Hip-hop has always been associated with competition—beef, this that and the next thing—but this city—and it's good for the younger kids coming up—used to be a lot more wild. Just knowing what was going on in the streets was very important for us 'cause in order to be into the music, you had to be able to navigate yourself in the streets.
If somebody came out with a dope joint that was on the radio eventually they had to perform somewhere. So we met everyone from Sic Sense to G Night to Ghetto Concept and Frankenstein. The other thing was that Toronto had a booming independent scene. Pretty much everybody pressed up their own vinyl back then. There was a huge DIY mentality that everybody had, and that's what we did.
Hip-hop is more than 40 years old now. When Maestro [Fresh Wes] and Michie [Mee] came out in the late 80s and early 90s, they were two of the first domestic rappers to break in Canada. There was Devon and the group Dream Warriors. Rascalz on the west coast. But they didn't smash open the major label doors for other newcomers. We had seven major labels back then. Was there a sense of "Fuck it, we gotta take control ourselves and create our own industry?"
It wasn't that deep. We were kids. The mentoring really started with the Fresh Arts program. Initially, it was called Fresh Elements and that was in '92. I got into it in '93 when it became the Fresh Arts program and it operated out of the Toronto Arts Council building which was over Spadina-ish side street.
Who had come up before you?
Nobody. The Fresh Arts program, that first year, Baby Blue Soundcrew came out it—they were the first DJs to have a platinum record out of this country—myself, Saukrates, Marvel, DJ Sean Sax. Who else was in that first year?
What was it teaching you?
Motion taught us everything. Motion was our boss, our mentor, our leader, whatever you want to call it. She would literally bring us to the Toronto Reference Library and we'd be like, 'Aw, what are we doing here?' but then we'd see documentaries on the Black Panthers, you know what I'm saying? Or we'd be like, "What are we doing here again?" but then she'd teach us about eras of jazz to where we were literally learning our history, learning the history of music and where these different things came from. Because remember then everything was pretty sample-heavy and also it was a state of black consciousness within hip-hop, so for us it was intriguing; we wanted to learn all that stuff.
We used to save up and put out our 12 inches and we used to send them to America or to the UK. When they started to work, we had to go. So we'd go to New York, we'd go to the Bay, we'd go to LA, we'd go to London. The blessing and the curse of being the first to do something is there's no blueprint. There's no people who you can say, "What did you do?" Or "What do you think I could do?" because people are like, "Well nobody ever asked me to do that." We literally had to go in there and just make sure that our shit was air tight. You have to understand that sometimes we'd have to chip together for us to afford bus fare. Myself and Marvel, and sometimes Solitair, would go stay at Saukrates' house way out there in Port Union from Friday to Sunday night and we used to produce and we used to work on the shows and really just get our stuff airtight because it was do or die. When Sauks put out "Father Time" [1995] and started getting the attention of people like DJ Premier and Xzibit, we had to be dope.
Would you ever think that you would be doing A&R at a major label? Sol Guy [Rascalz original manager] was probably one of the first to infiltrate and really teach the major label executives about the way hip-hop operated and open up the doors.
Nah. Even if you asked me two years ago, I would have said no. That's because I wasn't properly educated as to the benefits of being able to diversify your brand in an executive way. Before, it was the enemy to me. These people were in the way of me getting my music out to the people. Since taking on the job there, it's just interesting, the timing. Even now that [new Universal Music Canada president] Jeffrey Remedios is there, the difference between him being there and Randy Lennox being there is a whole other train of thought. So I'm super excited as to what the future's going to look like because he's less than a year older than me so it's like speaking with one of your peers as opposed to speaking with somebody from the old boys club. And don't get it twisted. Randy is an amazing person and I learned a lot from him, but it's just a different approach to music.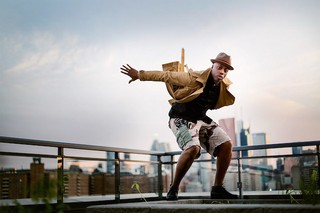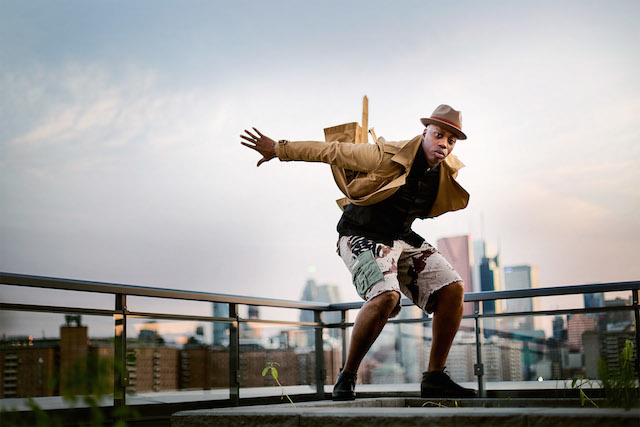 What were your first experiences like with the major label? It's exciting when you get a record deal but then sometimes they don't go the way you expected.
Right after my dad died is when I got my first record deal. That was very bittersweet because obviously I wanted my dad to see—he was a big supporter and he grew to be. But signing to MCA at the time was dope because they had Mos Def and Talib [Kweli] and Roots and Common and so many artists I respected. And then, within the first two years, MCA folds; they fire everybody. They were sniping them left and right. I was like, "What the hell am I involved in?" and I was like one of the acts that they kept.
You had plans for multiple volumes of Firestarter [Kardi's second album, 2001's Quest For Fire: Firestarter, Vol. 1]. Firestarter Vol. 2 never came out. Your next full album, Fire and Glory, came out in '05. How did you keep yourself active and in the scene?
First of all. We were too hot. We were on fire at the time. Bounty Killer arguably the biggest reggae star on the planet at the time—well Shaggy was commercially but in terms of critical acclaim—was on the remix of my very first offering which was "BaKardi Slang." Then second single comes ["Ol' Time Killin''], and all of a sudden I'm working with Busta [Rhymes]; I'm working with Pharrell [Williams]; I'm working with Timbaland. That's never happened, ever, in our country's history. It's not like I had, some big pop smash so everybody was like, "Oh we gotta work with him." It was literally at a time where people had a very organic authentic love for the dope shit when it came to hip-hop.
At the time, all that I was representing was the culture that I knew coming from Toronto 'cause that's still who we were. Caribana time was still Caribana time and that's it. There was still a very profound respect for everything that the city was and in hip-hop, what we knew, what we represented. I just took it to another level, but Chocolair, Jamaican; Saukrates, Guanese; Maestro, Guyanese; Michie Mee, Jamaican; my family, Jamaican. It was just what it was. "That's the thing that I have to explain to people; It wasn't a concept that was crafted or something that we were thinking about, like "Oh, maybe I should do it with a Caribbean twist?" That's who we were.
Not 4 Sale was a phenomenal record. Tell me about that deal with Akon (Kon Live/Geffen).
The deal wasn't real until the end of 2007. Akon announced that I was part of the crew in '05. I think I got out of my deal like '03—MCA folded, turned into Geffen, and Geffen was pretty much under Jimmy [Iovine] and to be honest it didn't jive with me at the time; the whole scenario wasn't one that I wanted to be in. So Theo Sedlmayr, who has been my lawyer since '98, who is now a lawyer for like everybody, Em, Drake, Rick Ross. But I've been with him since I was still a pup kid and Theo [Sedlmayr] allowed me to get out of my deal.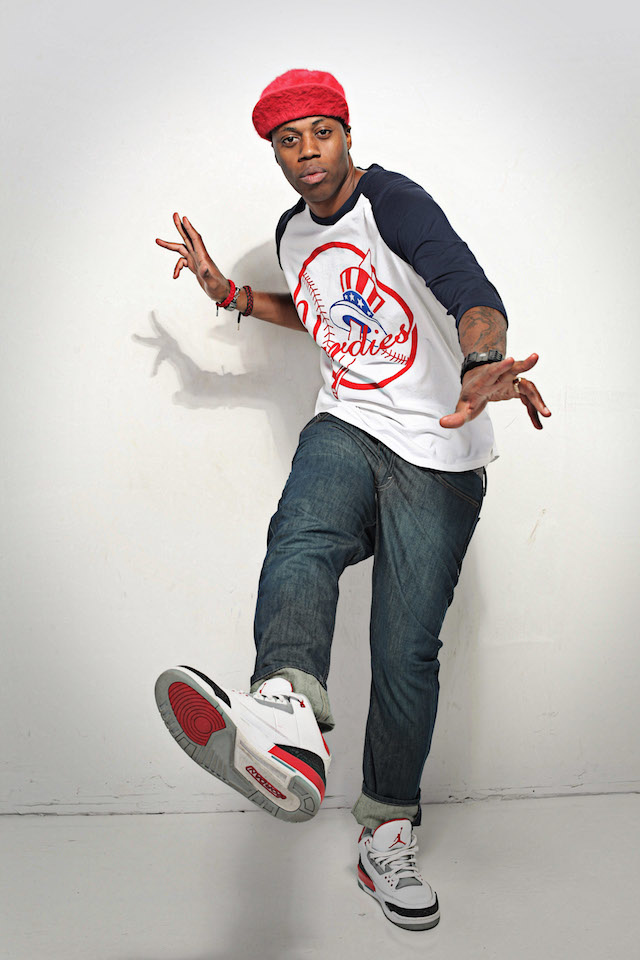 But it's funny, when I got out of my deal, so many things happened. I started popping heavy in the UK. I did collaborations with Texas—a lot of people don't know who Texas is over here but across the pond they've sold over 25 million albums. I remember the first single for one of their albums, a song called "Carnival Girl," I was on their first single and I was doing Top of the Pops and just doing the craziest stuff. I'm saying I didn't have a deal, but we were doing well. It was also during that time that that whole Rihanna thing happened with [then manager] Marc Jordan calling me from Barbados when he discovered her on vacation and having me be part of that whole thing.
Was that one of her first features on Not 4 Sale ["Numba 1 (Tide Is High)"]?
Mmm-hmm.
You probably had one of the last features with Clipse too right?
Oh shoot. That's right.
What happened with your deal with Akon? "Dangerous" was massive. Today, the video has more than 75 million views.
Nothing happened with that deal. I just got out of it because unlike the other people that he signed like I said because we've always managed to do for ourselves, couldn't wait around. Akon is still one of my good, good friends. He's an amazing human. Nothing bad to say about him. But he's rich.
You had crazy momentum with that song. It couldn't have gone any better.
That's the easily identifiable song, but we had a lot of things going on. "Numba 1," that initially we had with Rihanna that we put Keri Hilson on, did extremely well internationally at the same time. From Akon's album [Freedom], we had "Beautiful." That did extremely well. Lady Gaga wasn't popping at the time and they put me on a remix of "Just Dance." That rhythmic remix that we did was her first number one at radio. So there were several things going on all at the same time.
What happened was Akon wanted to take his label and he wanted to have it be an international-based label, as opposed to it being based in L.A. So I had a disaster clause in my deal and I was able to get out of my deal and get a cheque at the same time. The only thing is, after that there was some restructuring going on at Universal, and Akon was trying to chase a couple of things and it's just business-wise the timing didn't work out for me. I don't know if technically T-Pain is out of it or if he's still under that. I don't know what Colby O'Donis is doing. Lady Gaga, I don't know if she's technically under Konvict anymore. It's just one of those ones where unfortunately business-wise it wasn't working out and I couldn't just be one of those guys that's just stuck on a label, for people to be like, "Oh you're still signed to Konvict. Too bad you're not coming out with any music." I had stuff to do.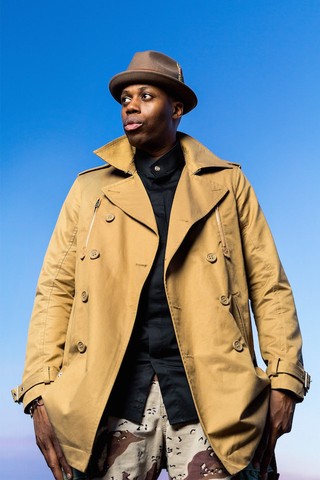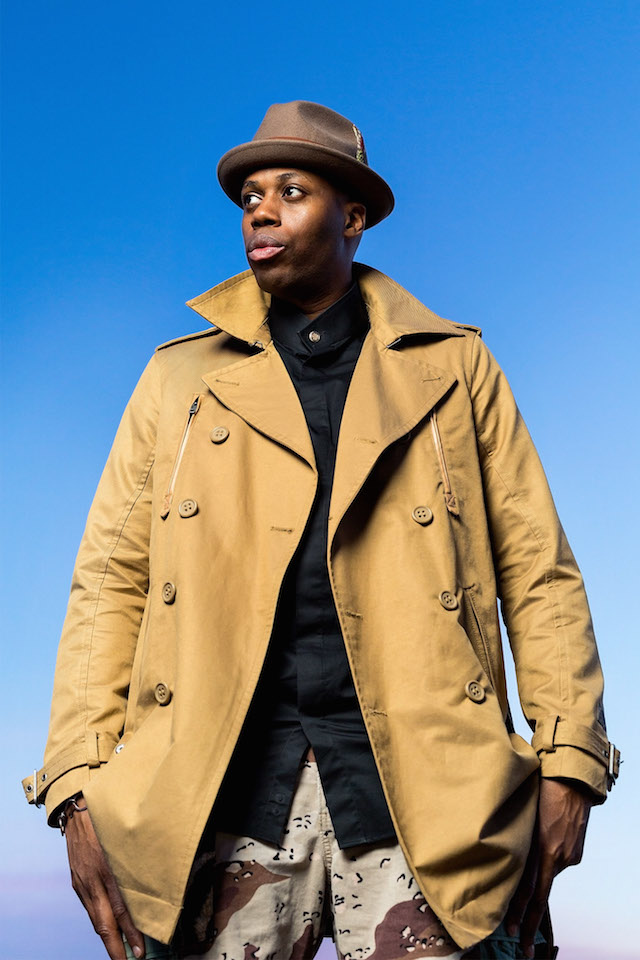 Not 4 Sale must have kept you very busy after it came out in September 2008.
For a year and a half after that at least, I was home maybe five days out of every month. It kept going; it just kept going. There were collaborations like with Estelle and David Guetta. I used to have a list somewhere, but it gets ridiculous. Internationally, we were doing a lot of dope stuff, being on T-Pain's album ["Can't Believe It' from Thr33 Ringz], Sean Kingston, Vybz Kartel.
You just like to be out there creating.
Absolutely. And the other thing, the way I got the moniker Mr. International is I was always out there. It's funny because the first time that I met Tinie Tempah, when he did a show here, I can't remember who connected it but we were in the dressing room and he was like [British accent], "You're from Canada?'" and I was like, "Of course I'm from Canada." He's like, "Bro, I thought you were from the U.K." I'm like, "You're from London. You're supposed to know that I'm not from your city." It's funny how grime is becoming big now. I've been rockin' with the grime scene for mad years. They just did a thing on BBC celebrating the 10-year anniversary of Lethal Bizzle's "POW!" They asked me to be a part of it and I did an interview for it because I did my own version of it. Now, everybody does these remixes, but before that I used to do that all the time. I had a remix that was called "Boy!" And it was over that same Lethal Bizzle joint.
2010, I went on tour with Akon in Australia. It's called Supafest and we had put out "Body Bounce" up here, no video, no nothing, and the record went gold. It might be platinum now. 2010 is when I started to make my transitions. The end of 2010, that's when I did ET Canada's New Year's Eve in Niagara Falls. I remember saying to myself, "I don't want to have another year like 2010. 2010 was hard and I was doing a lot of things myself. And I remember it was the first week of 2011, and I was turning all the lights off at my studio and saying a prayer, 'God, I can't, I can't do this. Whatever I need to do, please help me to figure it out because I want to do things differently,'" and as soon as I finished my prayer, the phone rang and it was my boy Dready and he's like, "Yo, Mark Pitts is looking for you."
Now, throughout my entire career, I've always heard this Mark Pitts guy from Jive wants to sign me. And I'm like, "Yo, but I'm right here if you ever want to find me. It's not hard to do." So I always thought it was just people saying stuff, you know what I mean? So I called and they said, "Mark Pitts office." I'm like "Yo, it's Kardinal calling for Mark Pitts," and they're like "Who?" "Kardinal" and they're like, "Yeeeeaaaaahhh, he's busy; I'll take a message," and I was like "Okay." Called back my boy and I was like, "I called and they pretty much just punked me." So, the next day, the phone rings and I'm like, "Hello?" and they're like, "Please hold for Mark Pitts" and I'm like, "What?"
He called me and he had wanted me to get on a Miguel remix. He's like, "I'm going to send you the Miguel song; I want you to be on the remix" and I'm like, "Cool." An hour later I got it done and in his inbox. He didn't even realize until the next day when he was like, "Yo, are you going to do that remix for me?" I was like, "Yo, I sent it to you yesterday. Check your email." He's like, "Oh, I thought that was a random email" and I'm like "No, I finished it, mixed it and sent it to your thing within an hour." So we're talking and I'm like, "I've always heard that you've been a fan of mine,' and he's like, "I have." I'm like, "So why did you never reach out?" He's like, "Are you ever going to be in New York?" I'm like, "Yo, it's Tuesday and I'm supposed to be there on Thursday. I'm going to be doing something with Estelle." He's like, "Yo, you should come see me." I hung up the phone, called Estelle and was like "Yo, if anybody asks you, I'm supposed to come see you on Thursday." I called him right back and was like, "I'm for sure going to be there on Thursday." He's like, "That's great, we'll set up a meeting."
At those times, I used to sleep on Estelle's couch a lot, and I know it sounds way worse than it is, but for my friend Estelle everything is luxurious. And she lived in an amazing condo–she used to live beside the Jeffersons. So I went in to see Mark Pitts. It was supposed to be a 30-minute conversation and we ended up meeting for two or three hours, and before I left he was like, "Yo, whether it's a deal, management, I don't know what, I have to work with you," and I'm like, "That's cool. We'll figure it out." A couple days later I was being managed by Bystorm, which you know is legendary, for they managed everybody, Faith Evans, Nas; obviously their claim to fame was managing B.I.G. back in the day.
How did the Universal A&R gig happen?
To be honest, in Muskoka just chillin'. Random rich people shit. A friend of mine who does very well for himself would always invite me up. A mutual friend was [then Universal Music Canada president] Randy Lennox and because I'd never been signed to a Canadian deal, I never had any real business dealings with Randy; it had always just been on a personal, relaxed cool-out vibe. A few summers ago, we ended up spending a lot of time together and just kicking it and him picking my brain. By the end of the summer, I remember we were standing in front of my boy's washroom for two hours talking. Just in front of the washroom! And he left and 15 minutes later on the boat ride home to his cottage, he's like "I really want to be in business with you." So when I came back from Kenya, I went to his office and we spoke about it. I listened to what he had to say and I went back and I spoke to my guys at Bytorm, and my lawyer, and I'm like "What do you think?" And they're like, "I think it's genius." They're like, "If you look at the positive stuff from Jay Z being over at Def Jam, it's dope for you to diversify the brand and try on the executive hat." So I'm like, "Alright, cool."
How does it work at Universal, marketing your own record and deciding on singles?
I'll let you know. [laughs].
It's weird. You're right there breathing down their necks.
Of course, it's weird. It's super weird. And it's a very grey area. You have to understand, again, it's the first time that it's happened, so we're all figuring it out together.
You don't want Hedley saying, "Why isn't our album doing as well as Kardi's?!" [laughs]
Hedley will never say that [laughs]. I was gonna say, Hedley is somebody that the label will spend a lot of money on to make sure they do very well. So it's tough because on one hand they'll be like "We pay you a salary, so why are we going to give you money for an album?" It's two different things. We're trying to figure it out. It's something that we'll work out and we'll work out together because at the end of the day—you have to understand, even this deal that I have with Universal Canada, it's a deal that I set up that same transitional time back in 2010; I went to Randy. It was actually Ivan Berry that said to me, "Kardi, you have to treat Canada like it's your 401K. Keep it for yourself.'"
Did you license Kardi Gras?
I paid for the whole thing; they're distributing it.
There are 18 tracks on it. Had you been working on it for the past four years or so?
Always, always, always doing music. What I like to do when I make music is I like to—it's going to sound very cliché and vague but I like to make timeless music. The reason for that is I never want to have one of those songs, if you go back to an album and you're like, "This is so terrible. Remember when I used to like that?" It's like fashion, like going back to the 80s, if that look is not in, it's going to be super weird to wear K-Way suits, or bellbottoms pants. I like to make music that will always be unique but always have an energy to it, more than a sound that is reminiscent of a certain era or time. This, to be honest, is the first time that I actually went out of my comfort zone; the last two years have been about me going outside of my comfort zone and trying new things—with everything. If you look at all the things I'm involved with—the philanthropy, the executive position, just even family, having kids, everything, I've been seriously stepping out of what people are used to seeing me in, the typical Kardinal roles.
Even with this album, with songs like "No Reason," "OG," and "Real Live Gangsta," those are the first times that I guess you would say it has the sound right now. Just with the whole trap-influence type joint. To me, I did that for a challenge. People are like, "Yo, Kardi, we'd love to hear you on those trap joints that are rockin' right now." If you notice, all those joints that I have on the album that are trap-influenced, they are all very heavy in terms of content, once you get past the dopeness of the beats.
Besides the tracks, could Eye & I-era Kardi have penned lyrics like "Hope" or "One Dream Away"? Fifteen, 20 years ago would you have been able to or wanted to write some of those rhymes?
Absolutely. To be honest, I've always done it. The only difference is that if you go back and you listen to some of the lyrics on Eye & I and then you go listen to Firestarter or you listen to Fire and Glory and even the mixtapes like Kill Bloodclot Bill, Do Right The Thing, Canadian Coke, Allow Me To Re-Introduce Myself, Not 4 Sale, you can see the growth as a man. I remember me and k-os, I'll never forget, we got into a argument about our fundamental differences to approaching music. I'm somebody that I want for everybody to see my mistakes—and k-os may have changed but at the time, he had this perfectionist attitude to where he didn't want people to see his shortcomings, his mistakes; he wanted to get to the other side and present the cleaner, fixed, prettier versions of things, like just the solution. So songs like the last album, "Due Me A Favour" with Estelle, that is along the same kind of lines as a "Hope" because they're songs that are hopeful.
"Insert Here" you wrote after the rash of police shootings in North America.
It had been going on and I'm telling you it literally depressed me. Like clinical depression. Like it got bad for me. You would think it was just me, until I was speaking to other people that I knew and they'd be going through the same thing at home. It's hard for people that are not the targets to understand what that does to somebody psychologically, knowing that you're no different from some type of prized deer or something. Sometimes, it feels like that. Because what are you gonna do? You know me, I have two baby boys and they're eventually gonna grow up to be young black men and knowing that we are targeted, we are subject of discrimination, of misdirected violence, of so many different things, you have no idea what that feels like. As a parent, to know that you can prepare your child for as much as possible but there's nothing you can do to protect that child, once they're in the world. That can cause depression with parents.
That's parenting 101 when you are a person of colour is to deal with the police a certain type of way. "Insert Here" came from somebody I saw at a protest on social media. Whatever their slogan was, it said "insert here" because pretty much when the next person gets killed, the same sign is going to be able to apply. I was like, "Oh my God, how strong of a message is that?" I just thought that was amazing so that's where that concept came from. Agile sent me that joint and I just wrote. I just wrote.
Tell me about working with Stephen Marley on "One Dream Away". Were you in the studio with him?
Stephen [Marley] I spent a weekend at his compound in Miami. It was amazing. It was literally amazing. One of those real sessions, but besides the session part of it, it was just real dope to be able to really become family. That same weekend we also recorded a joint for his album with myself and Rakim which is pretty crazy.
Do you discuss what the song is about and let them do their thing? You don't write for them?
I wrote "One Dream Away." I wrote the whole thing. But in music, it's only in hip-hop that it's taboo for people to write for other people, and it's no shot to whomever. Like I love Rihanna, but Rihanna doesn't write most of what she sings. There's a lot of pop singers who don't write most of what they sing. You're looked at pretty much as a genius if you're that huge and you actually write for yourself too.
But if you are putting out a track and it's got guests on it, you want to make sure that it's in keeping with your style and sentiment.
That's the thing. With him, I had to send him the song first and he's like, "I love this song; I'll do it for sure." It's something he could have easily sent via the net. He could have just recorded it and sent it to me, but we vibed out for the three days and had an amazing time doing it and I produced in the sense of literally produced his vocals on the joint until the essence of it was exactly what I needed. And respect due to him. There are some people who are like, "I'm not singing somebody else's lyrics" and he's said, "I usually don't do this but this song is amazing and I want to be a part of it," so that was really cool.
Tell me about "To Kill A Shadow." Menacing. Ominous.
I was thinking about Mary J. Blige. I produced that song also. That is why now we're at a time where the cycle is coming back to where 90s hip-hop is kind of like the thing; well, for the people who are into the trap anyway, with the emergence of people like the Joey Bada$$es of the world and those type of folks. I wanted to have a joint like that, like that's classic. When people listen to that, they're like, "That's classic hip hop." With the R&B hook. But the whole vibe of it, I wanted to have just a real… how can I describe that song? I haven't had to describe it but it's like it starts off with the young British kid, you know, saying, "Time on my mind without a second to spare/Want everybody from the ghetto to be a millionaire/but to get that guap you've got to earn it."
The whole point of that song is it's a song for the hood. It's one of those hood joints, and that's why I was thinking about Mary J. because to me, she used to embody—just from an R&B perspective how people would think about the hood and hip-hop. And in that song, I needed a song that kids in the ghetto could sing along with, kids that are still in the neighbourhoods, because a lot of what we're doing now in hip-hop is what we've always been doing, talking about money and cars and this escapism, but I think we need more opportunities, more moments, to where we're speaking to the reality of what's going on. And the reality is there are a lot of kids still in those neighbourhoods, still in those hallways, still selling crack, still avoiding the kids that selling crack [laughs]. Those people. I'm that person. That's how I grew up.
What prevented you or what was it about you or your family that stopped you from going on the wrong side? You are so driven. Where did that come from?
I can only give you the obvious stuff. We're a unique family. We have a lot of successful people that came from not much. I have cousins that are some of the heads of higher ups at Microsoft; I have cousins that were marketing geniuses for the Pepsi-Cola brand. I have cousins that were high up in ACTRA. I'll tell you honestly, it's the OGs that were drug dealers that recognized a talent that I had and I was just blessed that instead of them trying to get me to sell crack, they were like, "Yo, I don't ever want to see you do this shit" and, to be honest, sometimes they would give me money to go to the studio. That's the realist of the real is that a lot of notorious, nefarious characters used to look out for me, and I think that's important to know.
Karen Bliss is a writer based in Toronto. Follow her on Twitter.