Larmer Tree, where End of the Road festival is held, is as close to the platonic ideal of an English country garden as has ever existed. Still, upon arrival, I felt a shiver of claustrophobia begin to take hold amongst all the cries of, "Wow, this place smells clean!" and "GOD! I feel so at one with nature!"
Sure, it was all very, very pretty, but watching the people carriers spilling their cross-generational family cargo, then being unloaded of all sorts of Cath Kidston camping furniture, I felt the vibe might be slightly off what I was used to at a festival. To be honest, I haven't been to any English festival other than Glastonbury in years, and the denizens of boho-bourgeois London were a bit of a change from three-day-long acid benders and rolling around the mud all weekend.
I was fairly certain that, within 24 hours, I'd be wanting to run, screaming, back to London, suffering from severe over-twee shakes and longing for a dark, bass-drenched hole. I entered the site for the first day of music, mostly curated by one of our best, big indie labels, Bella Union. Having watched one of their sweetest artists, Hannah Cohen, a beautiful girl with a lovely voice (but one that didn't quite reach me in any real way) I went to check out Still Corners. They have progressed rather brilliantly in the last year, but I was in need of something with a little more meat to it, and maybe teeth and claws and scars and a bleeding orifice, or something, so was pleased to catch I Break Horses' driving Scando-pop. Their sound veered between the euphoric, dark and prog, with occasional off-key synths swirling round the tent and building to a satisfying drone.
Next up was one of the highlights of the entire festival for me; the Dirty Three. Warren Ellis, the troubadour with the sashaying arse and well pitched stage chat, lead the set of wilderness jazz. The unpredictable, skittering, spooky and, at times, cold tracks were played expertly with the odd violin line sending a spike to the heart. Instrumental madness at its best, a strident, rapturous set. It then inevitably starting bucketing down, so what else to do but get pissed under a gazebo?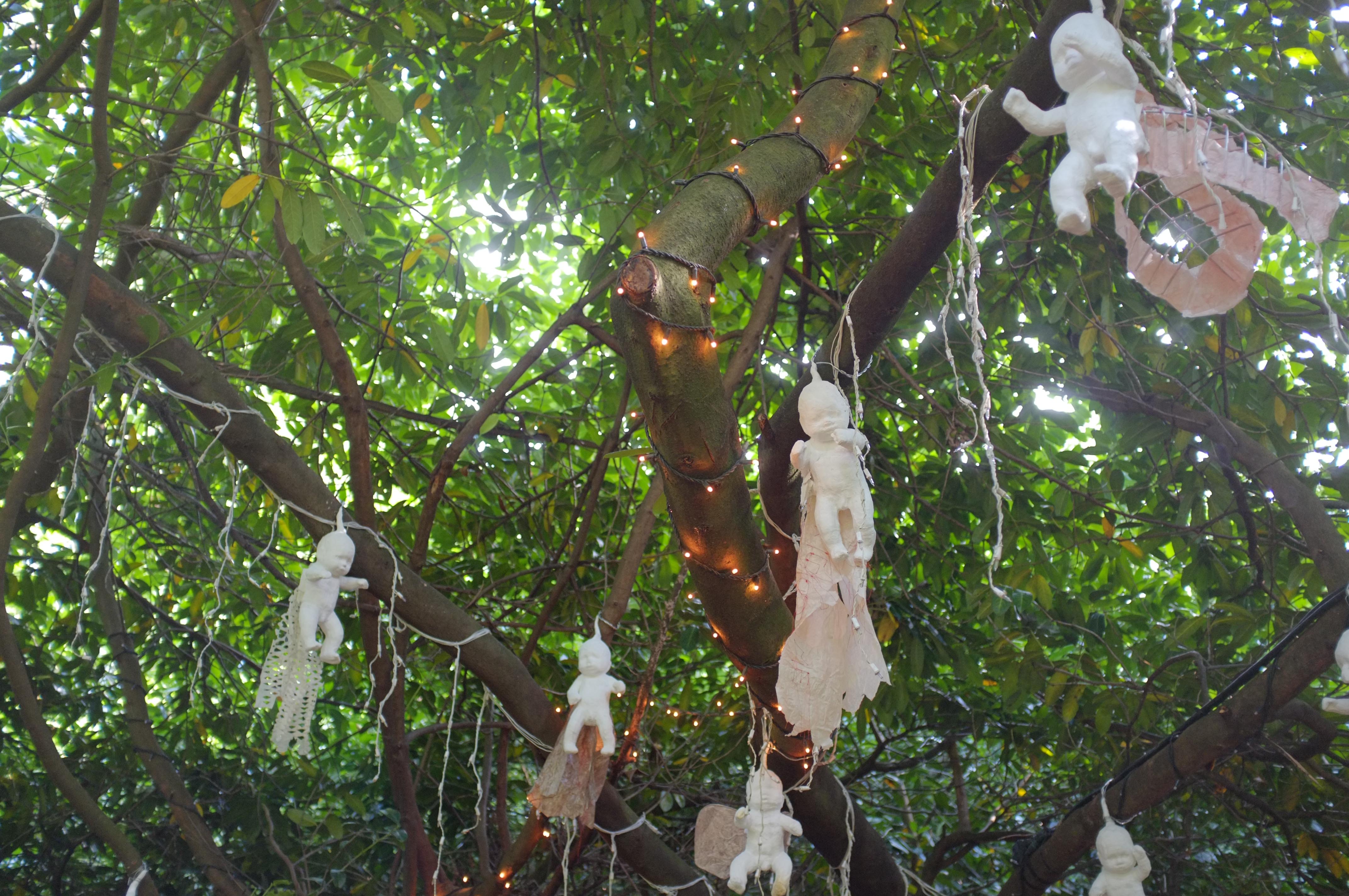 The festival hadn't yet filled up by the point Beach House took to the main stage for their first night headline slot, so they were playing to a half empty field. A couple of elderly folks napped through their set. The sparse crowd reflected what felt like an emptier sound, the warmth they are capable of enveloping you in not quite permeating the wintery chill that had taken hold of the site.
The next day, I meandered around the lush grounds, looking at the woodland areas that housed a dead baby tree (see above), a library (yep) and a group of table tennis tables, where a bunch of kids had transformed the game into "let's try and hit each other in the face with this ball and bat". I caught Alt-J in the Big Top tent later that day. They were on great form and the huge crowd lapped it all up, singles and non-singles alike.
A little later on the main stage, The Antlers fought a little with a slightly ill-engineered sound, but still pulled out an exceptional set. Grizzly Bear were Saturday's headliners and, without sounding like a drenched blanket, they created a huge swell of emotion amongst their fans; their music the perfect pairing for the idyllic End of the Road site.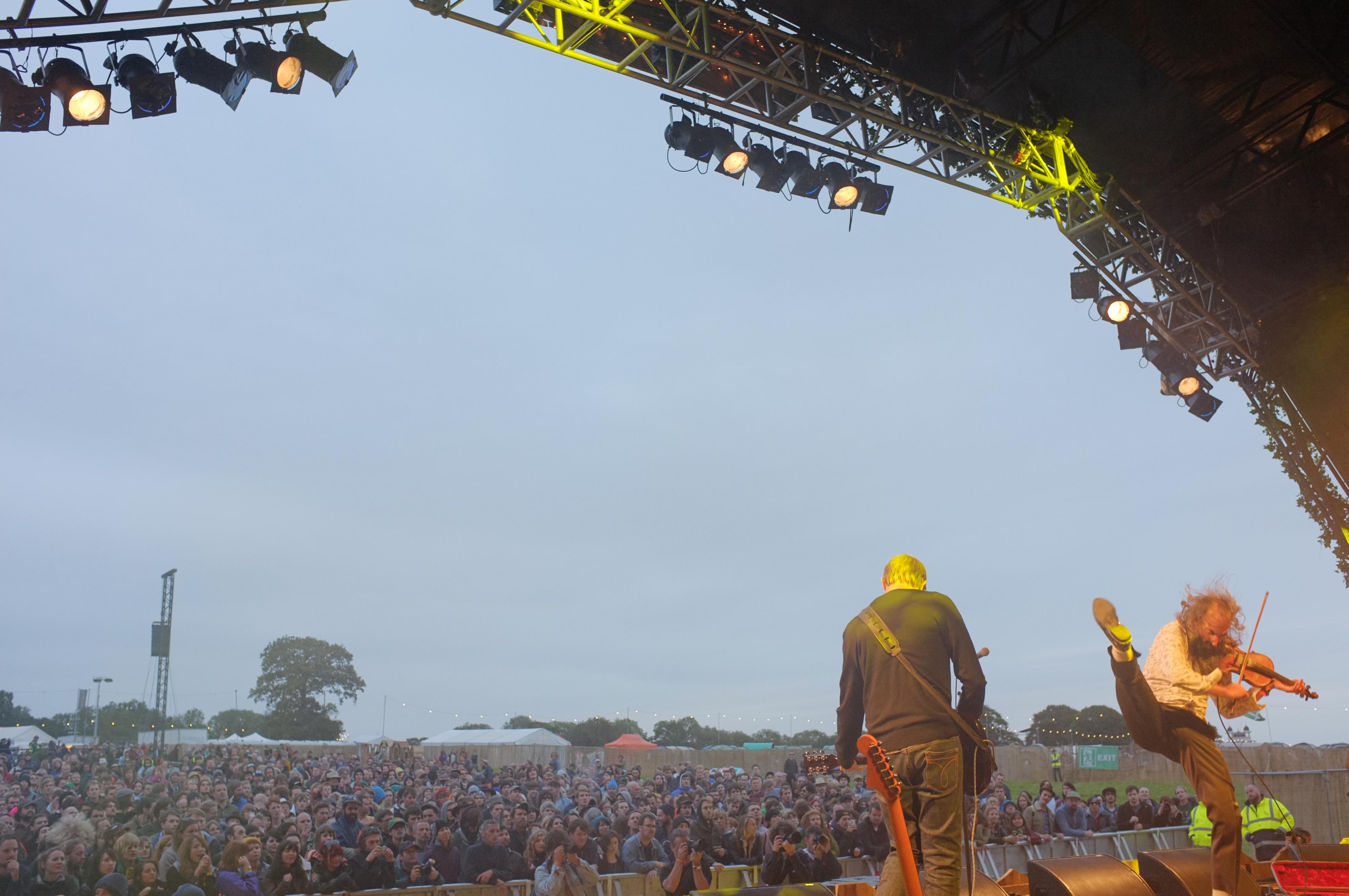 Sunday afternoon brought me to Dirty Beaches' brilliantly off-kilter and unsettling live show. For once there were no kids to be seen and, even without sufficient bass to connect as much as he can, I was thrilled to be immersed in something a little dirty and unpredictable for a change.
The next really impressive act I caught were Woods, who played some of their incredible new record and managed to jam for an extended period of time without making me want to crawl into a deep, dark hole and die of cringe-induced second-hand embarrassment.
The legendary Patti Smith surpassed expectations and, even though there was a slight feeling of applauding her heritage, the resounding echo of former greatness, it didn't tarnish the show at all. She sounded wonderful and you didn't have to strive to enjoy it like you do with re-animated bands. Her stage patter, with calls to free Pussy Riot and exhortations to make changes and save the planet, was impossible to be snide about. It's funny that – when it comes from Lady Gaga, the first thing you do is reach for a bottle of piss to lob onstage, but from Patti Smith, it really manages to deliver hope. I don't know what to call that. Heritage cache? Icon worship? Being drunk, so agreeing with everything Patti Smith says?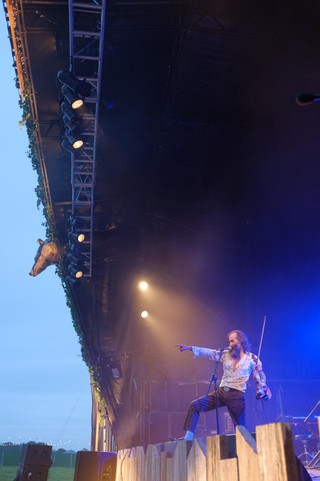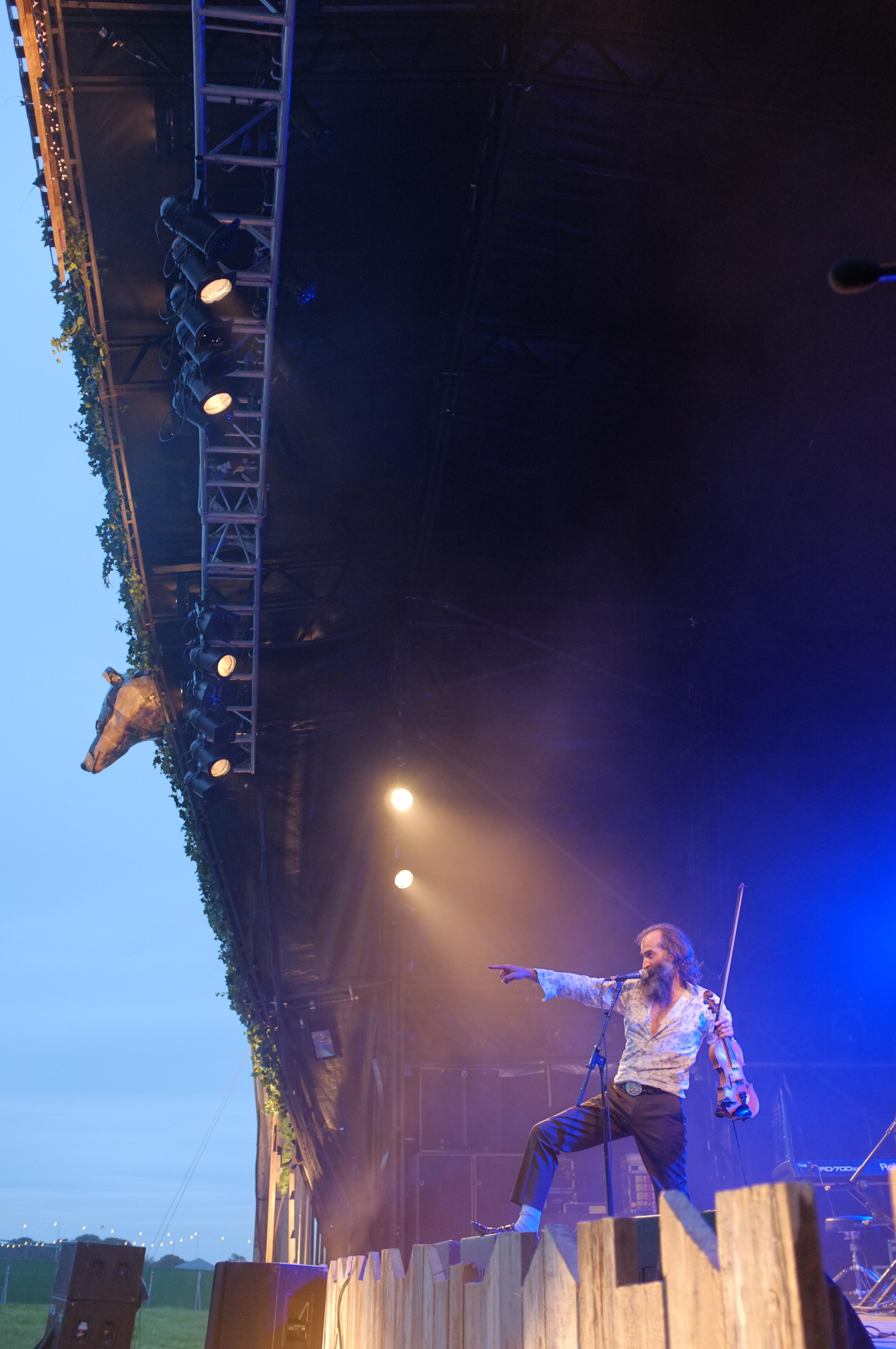 Grandaddy were the final act of the festival and the field was heaving with fans. Tracks like "A.M. 180", "The Crystal Lake" and more forgotten favorites made the set familiar enough for anyone who didn't know the words to get swept up in what the rest of the crowd were doing and just pretend they knew the words, which always make live music a lot more enjoyable, right?
So, looking back at the whole weekend, it was pretty idyllic. There was no hassle, no arseholes, abundant cider that didn't taste like drained air fresheners, lush food and a lot of great music. If you want a festival to chill at, this is it. Just maybe bring big headphones and an iPod filled with noise and techno, to take the edge off when the twee hits Cath Kidston picnic hamper levels.
End of the Road has a little sister festival taking place in May, it's called No Direction Home and you can get tickets here: nodirectionhomefestival.com