Tremble Before Blind Idiot God's "Wheels of Progress"
Instrumental SST alumni return with a new album.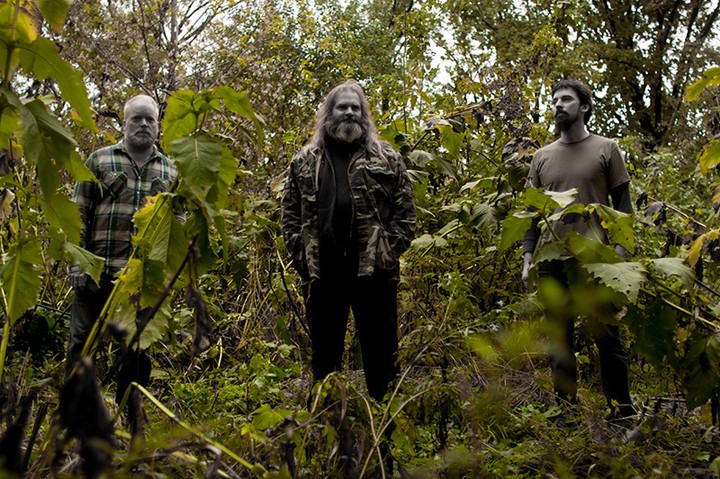 Photo by Seldon Hunt
Blind Idiot God is back, and they're somehow even bigger, louder, and heavier than ever. The reunited instrumental noise rock trio has broken a decades-long silence to record Before Ever After, their first new record since 1992's Cyclotron. Last year, three tracks from the album ("Barrage," "High And Mighty," and "Shutdown") were featured in Downloaded, Alex Winters' HBO documentary about the rise and fall of Napster, but now the whole enchilada will be available for public consumption come late February.
The album was co-produced by Bill Laswell and will be released by Indivisible Music, a label founded by original member Andy Hawkins. The band's current incarnation also features Khanate drummer Tim Wyskida and Will Dahl, and Before Ever After's manic energy shows that these SST vets have kept their edges plenty sharp.
Preorder the album here, and check out a new track below.
Before Ever After is out this winter on Indivisible Music.