A lot of festivals claim to be artist-centric, but Montreal's Passovah Fest is the real deal. It's a five-day party put on by local musicians for local musicians, where the audience is made up of bands waiting for their set, and you can really feel the sense of community in the city's music scene. A band like Nancy Pants, who played their first show ever on Sunday night, gets the same attention as indie icons like Frog Eyes or PS I Love You. There's little fanfare, no showboating, just good music and people who care about it. The festival is also inexplicably off the radar, which is part of why I almost don't want to write about it, but something this good really needs more attention.
Passovah Productions is the brainchild of Noah Bick, an early-twenty-something guy-about-town who started his music business career volunteering for Pop Montreal at the age of 16. Since then it's grown from putting on Pop Montreal showcases to promoting shows throughout the year and running Passovah Fest, now on its third edition. Originally starting as a two-night party with no cover and free empanadas, Passovah Fest has grown into a full blown festival, spanning five nights across multiple venues with over 60 acts.
In a lot of ways, Passovah Fest feels like stepping back in time to the early days of Pop Montreal, when it was a smaller festival focusing on local acts, and when the Montreal Music Scene had none of the overbearing definers it does today. Back then it wasn't about finding the next Arcade Fire or Grimes, but about stepping into the rabbit hole of one of the most vibrant creative communities on the continent and just hanging out for a few days.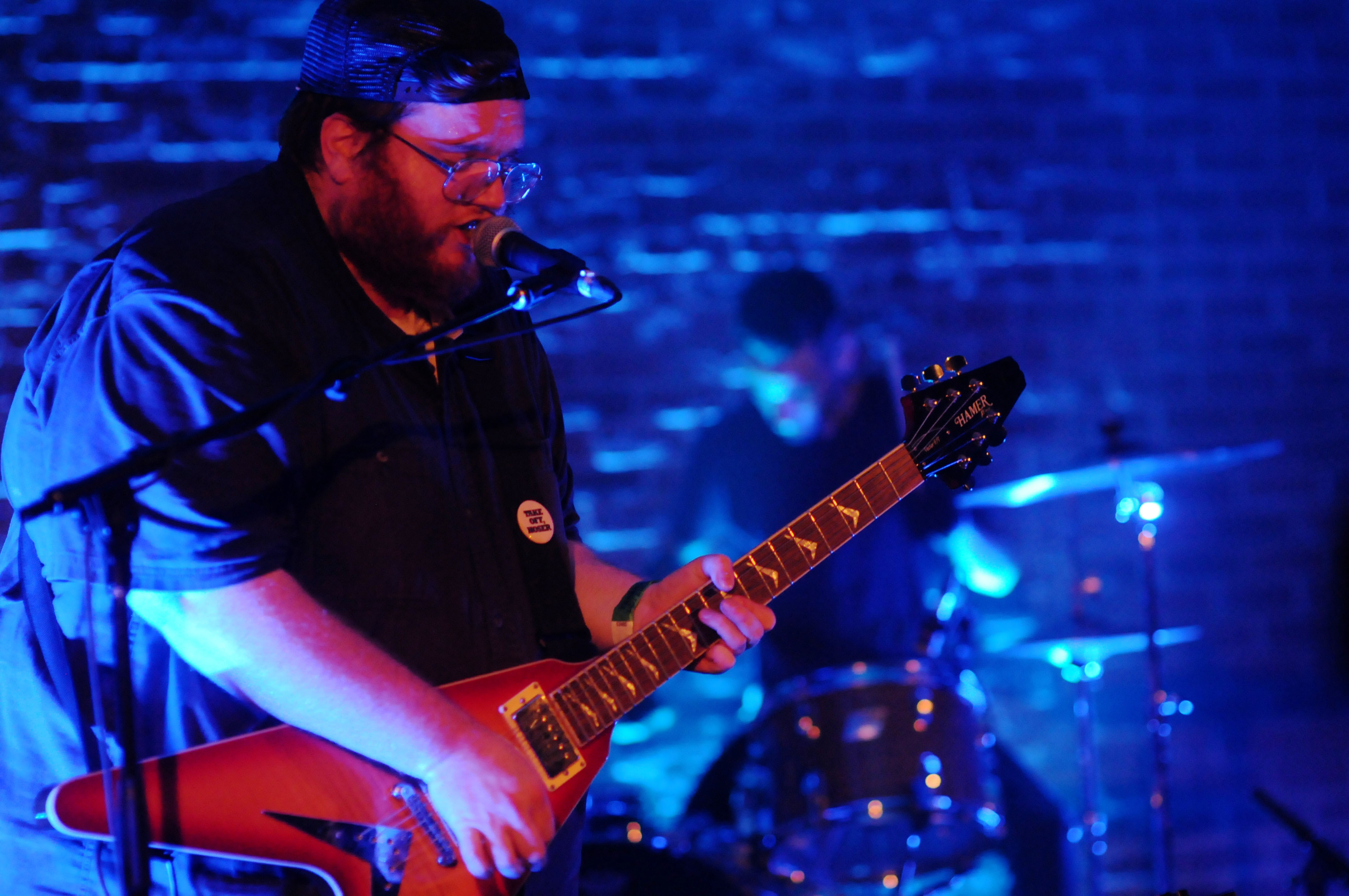 That rabbit hole ran between the festival's two main venues, the famed Casa Del Popolo and the basement of the stately Rialto Theatre, where artists played casual 20-minute sets that were often full of new or special material. They were, after all, playing to a hometown audience that had seen them dozens of times and to musicians who had collaborated with them on something or the other. Even though there was a lot going on, the whole weekend was oddly calming, since I knew I could park myself at any show, trust that the music would kick ass, and that I would know someone in the audience.
As Pop Montreal and NXNE get more watered down with international touring acts, big anonymous crowds, high ticket prices, and annoying sponsorships, Passovah Fest is a shot of something real. It stands among other locally focused Montreal festivals, like Slut Island, Under the Snow, and the One Man Band Festival, as a reminder of why the city has been an artistic haven over the past two decades. You probably missed it this year, but there's always next. If the weekend made one thing clear, it's that the Montreal music world is as magnificent as ever and not going anywhere.
These are the artists whose sets blew me away. It's an inherently subjective list, since I couldn't be in two places at once and couldn't see everyone. Take it less like a definitive "best of the fest" and more like some listening recommendations from someone who just had an awesome experience. Be sure to grab the full compilation of artists who played the festival because there really weren't any bad moments.
Sea Oleena: What are you doing right now? Because if the answer isn't "listening to Sea Oleena's new song" then you could probably be doing something better. On Thursday night, Sea Oleena's soft, dark, shoegazey hymns fell over Casa del Popolo like a rainstorm, displaying her talent both as a hypnotizing performer and wildly creative songwriter. She'll probably be in a bigger room next time, and that's cool for her, but this is an artist who deserves to be seen up close.
PS I Love You:These guys are nothing new, but goddamn can they put on a good show. Paul Saulnier's guitar shredding not only filled up the room, it made the whole place feel bigger and lighter, as if he was working some witchcraft up there. What separates PS I Love You from other straightforward rock bands is their ability to take Hendrix-like, chaotic wailing and put it into a pop song.
Two-Year Carnival: Do you like summery good times? Do you like albums covers with glitter and hand-drawn hearts on them? Do you generally like enjoying life? These guys might be a good fit for you. Their set was nothing but earnest, power pop fun, and even the darker numbers didn't hide the fact that they were having fun.
Hua Li: Peggy Hogan, aka Hua Li, brought the most jaw-dropping combination of charisma and pure talent to the stage of any solo artist who performed all weekend. Her set was part hip-hop, part neo-soul, part post-queer revolution. Her other careers as a vocal teacher and a sex columnist shows through her music, as she was both intricately expressive and totally real.
Dear Denizen: These guys gave one of the most polished and professional performances of the weekend, proving that sometimes the best, loudest, grittiest rock comes from lots of practice. Lead singer Chris Ngabonziza has the kind rough of voice that so many artists try to emulate with little success, and about-town drummer Bucky Wheaton knows exactly how to compliment him. Their polished precision in most places brings out their rougher edges in others, and it's a thrill to watch.
Silverkeys: This duo comprises of Rebecca Lessard and Montreal about-towner Adam Waito, whose credits also include Miracle Fortress, Adam and the Amethysts, and Nancy Pants. The thing that makes Silverkeys awesome is that you can tell Lessard and Waito are two people who really have fun making music together. There was something infectiously breezy and light about their set, as if they were letting the audience in on their hangout session instead of playing a show.
Technical Kidman: I've made no secret of my love for this band in the past and their set on Sunday was another reminder of their ass-kicking ways. They took over Piccalo Rialto with 20 minutes of searing, pounding electronic madness, complete with their own backlight-leavy light show. They were undoubtedly the loudest band of the weekend, as they stretched their songs into drone and noise jams that sounded like My Bloody Valentine from another planet. More so than ever, these guys are ready for bigger audiences.
Special Noise: For some reason I thought Special Noise were going to suck. Maybe it was their sloppy collage album artwork and/or facial hair, but something about them screamed throwaway lo-fi loft rock. Quite the opposite, Speical Noise captured the perfect balance of math rock tightness and punky chaos. Every twist and turn in their gritty, weird compositions was magic.
Greg Bouchard is a writer living in Toronto, he is on Twitter - @Gregorybouchard
All photos courtesy of Mike Ghenu