PWR BTTM Need Happy Dresses and Everything Fun and Floral
Bungee cords, hair clips, perfection.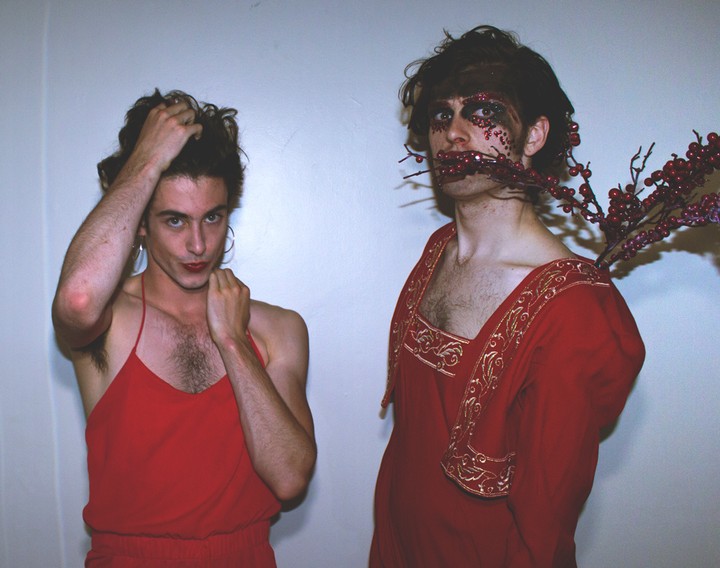 Photo via PWR BTTM
If you've ever been to a PWR BTTM show, you know that duo Ben Hopkins and Liv Bruce ooze cool. With glitter, bleeding makeup, dresses and flowers, the band knows how to look fabulous while rocking out. (They also make sure their live shows are safe spaces for all people). PWR BTTM wants you to have a good time and be yourself: something that shines through in both its style and music.
Last fall, the Brooklyn duo released their debut LP Ugly Cherries, which shared their experiences with queerness, gender and growing up. Though their music really knows no bounds, it's best described as queer punk coupled with heavy guitar hooks and intimate, but catchy lyrics. Everything is fluid in their music and their style, which is pretty damn beautiful.
Ben and Liv filled us in on their love of hair clips, living art and happy dresses from Brooklyn's faux-Walmart.
COUTURE SCULPTURE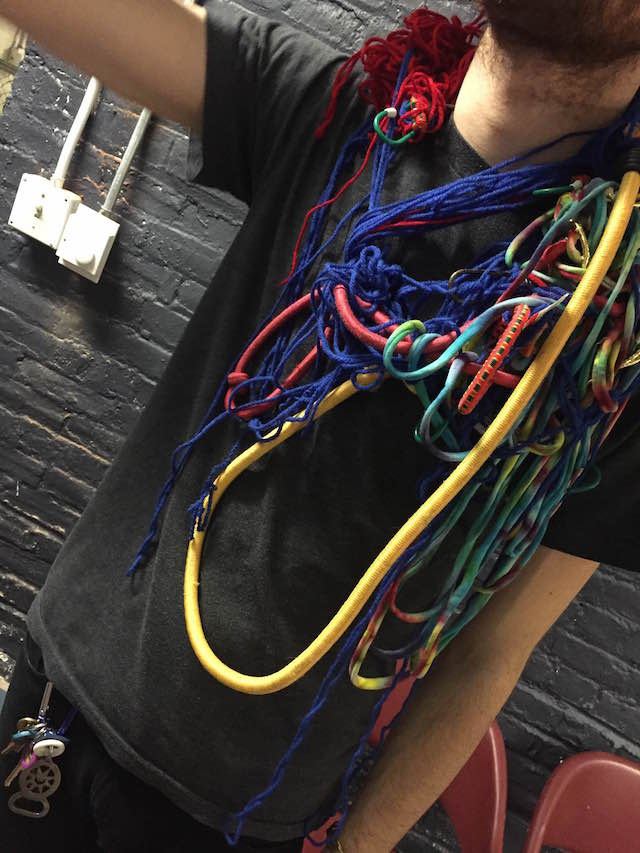 BEN: At the beginning of tour I like to start out with something I'm going to wear for every show, and add on to it with all the weird shit people give me on the road! The tie-dye parts are from our friends in the band Dude York, the yarn was given to me in Portland, and the bungee cords are actually a gift from my dad! P.S. if you want to add to this weird thing, bring me yer loot at our shows!
HAPPY DRESS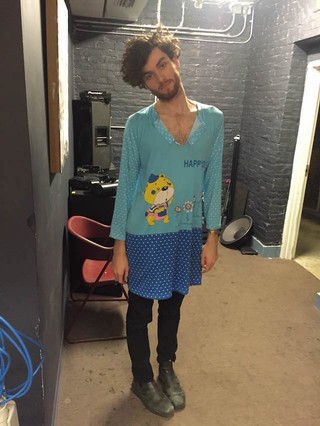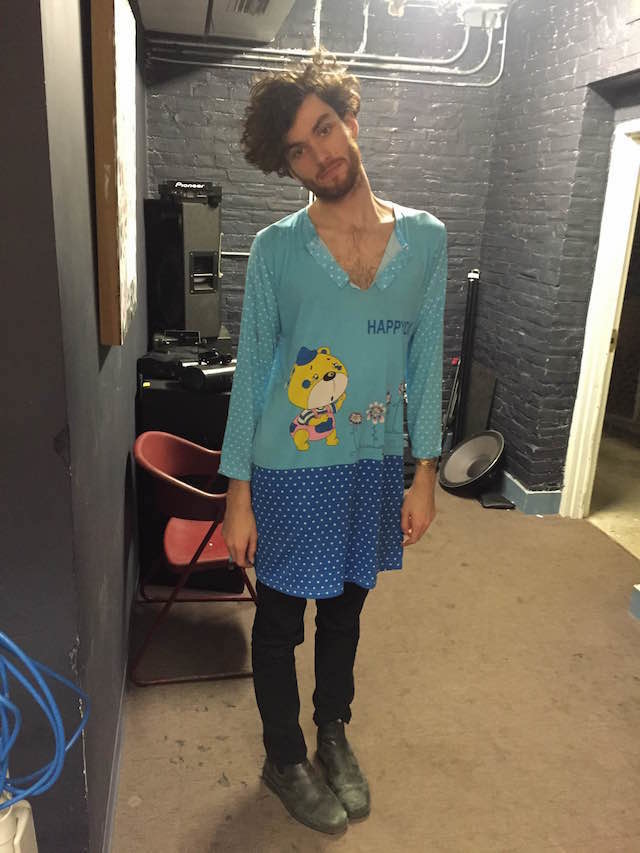 BEN: This dress and dresses like it are a style essential for me on tour. It was three bucks at this place called D2, which is sort of like the Polish Walmart of Greenpoint, Brooklyn. Before tour I'll buy like 3-4 dresses like this and watch them instantly disintegrate over the course of a show. They are truly #living #art.
GUITAR BAG FLORAL/BEAD EXTRAVAGANZA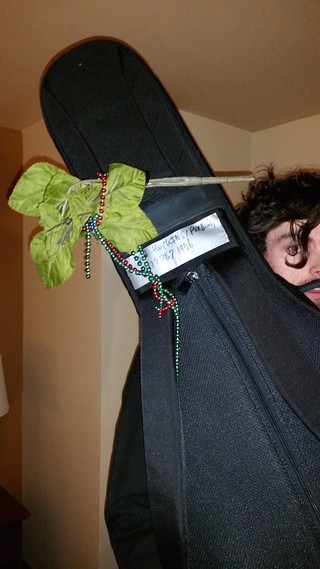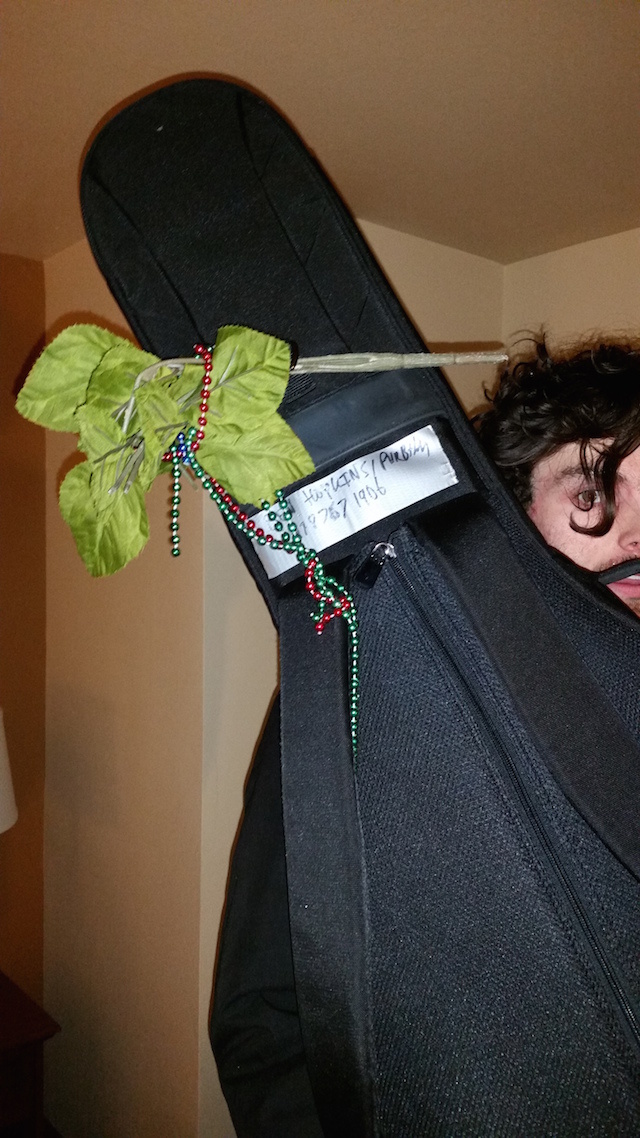 BEN: At shows it's easy to confuse your gear with other people's and accidentally walk out of a show with someone else's guitar. Adding a #fun #floral #bead accent to your gig bag can help you stand out amongst a sea of shredders.
HAIR CLIP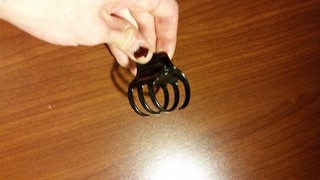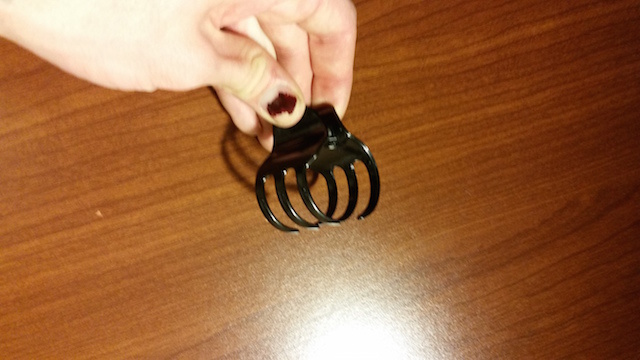 LIV: My hair is a disaster and managing it can take up ~80% of my mental/physical/emotional energy. You can buy these hair clips in packs of six at pretty much any drugstore in America, and they save my life daily.
YOGA MAT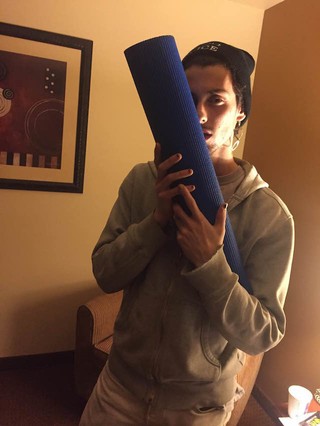 LIV: Turns out sitting in a car for five hours a day wreaks total havoc on your body! I like to stretch and exercise on tour with this yoga mat I bought at a grocery store in Iowa. It also makes a great makeshift mattress!
COAT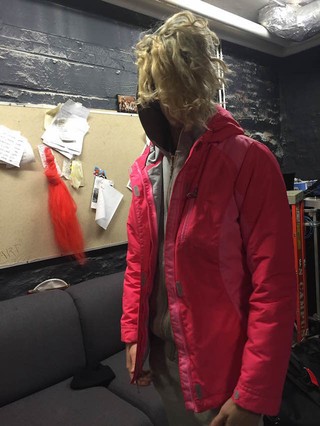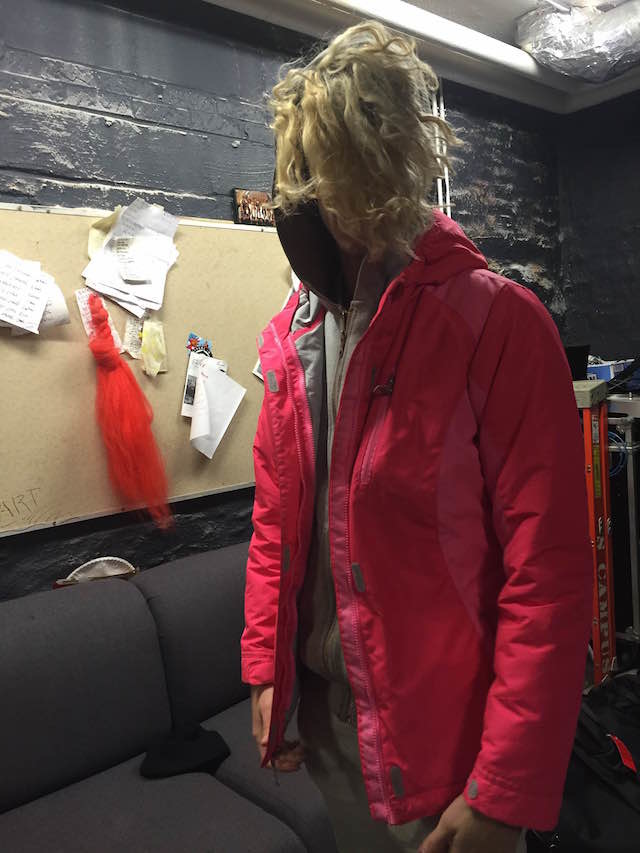 LIV: This is the best jacket ever.