Anyone can write a song. Distilling a singular feeling into three minutes is simple. Album writing, on the other hand, is a lost art.
Over the last 15 years, Murder by Death have quietly proven themselves to be the best in the game when it comes to longform yarn-spinning. Each of their six albums touches upon its own theme, brilliantly weaving in various vignettes, stories, and elements as parts of a larger narrative, with every song earning its own odd place. And it's all scored by the band's ever-evolving style of gothic folk rock that is some parts macabre, other parts upbeat waltzes, and all parts drinking tunes (whiskey, of course). Every album feels less like a studio recording and more like a well-worn Cormac McCarthy book.
On Red of Tooth and Claw, for example, their fourth album released in 2008, the band took a deep plunge into the concept of the fine line between good and evil in man, with songs about transforming into ravenous mythological beasts. Before that, on their third, In Bocca al Lupo, they paid homage to Dante's Inferno and its core idea of sin, with songs about prison breaks and pirate ship mutinies.
Big Dark Love, the Indiana band's seventh album, dives headfirst into the big one: love. But in true Murder by Death fashion, none of the ten tracks are classic interpretations of it in any sense, so don't come expecting traditional love songs here. One song, "Natural Pearl" explores the overbearing love a parent can feel. Another, "Dream in Red," portrays seeing someone you love do something horrific and being unsure what to do. And "Send Me Home," the album's most somber heartwrencher, hits on the most difficult love to process: the one for someone whose time it is to die.

Frontman Adam Turla drives the finality of love home with first-person narrative lines like "Every morning I'm in pain/ I weep to greet the day/ Get me out of this wretched shell/ Crack me open, wish me well." It's the ultimate tragedy of love: the pain of watching those you care for as they approach the end of their journey and slip away into the darkness. And if they have to ask you, will you send them home?
Big Dark Love is out from Bloodshot Records on February 3. Pre-order it here. And here are their upcoming tour dates.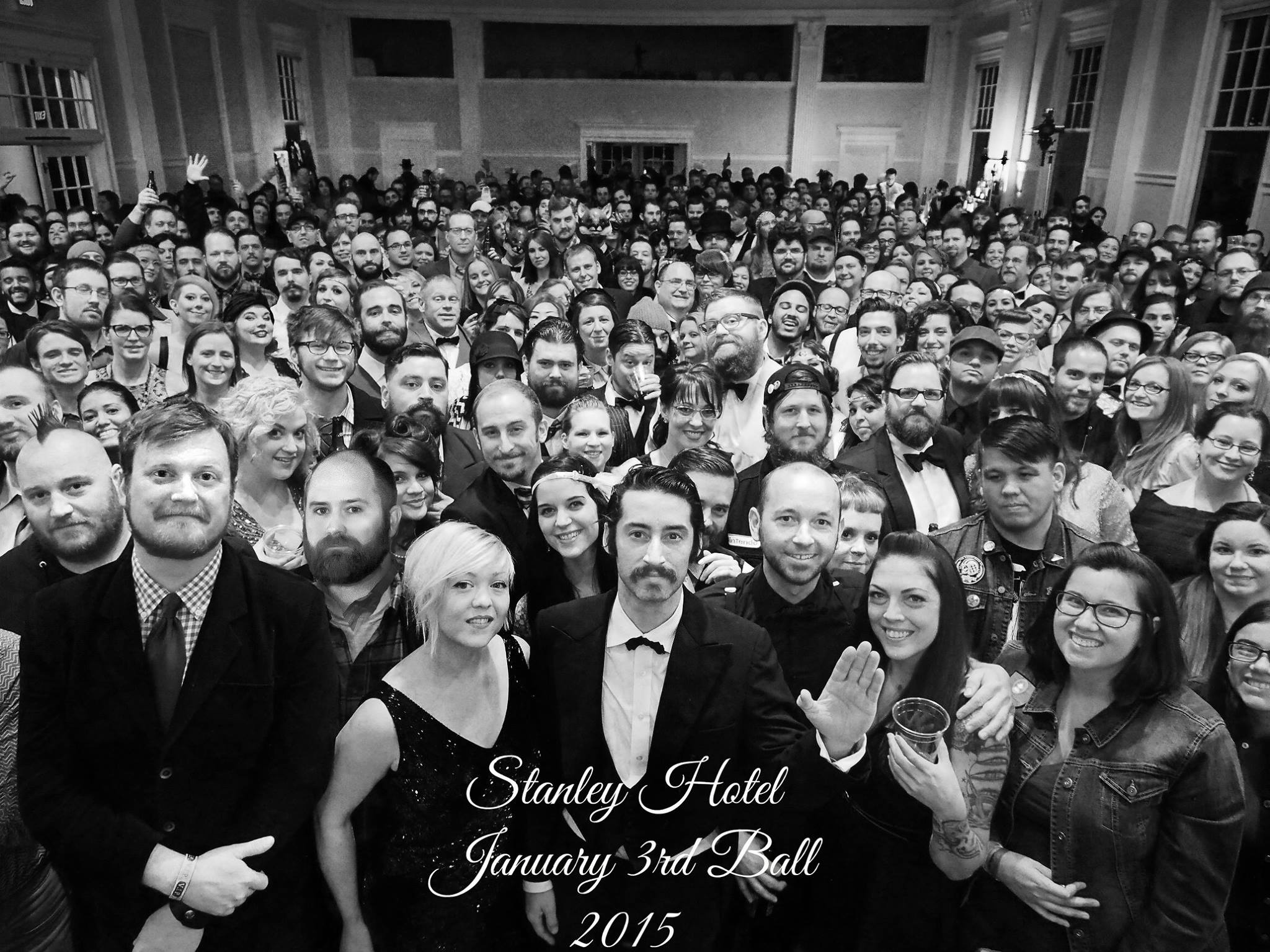 Murder by Death playing the Stanley Hotel (yes, the The Shining hotel) last week.