Retrospective Reviews: D-Sisive's 'Let The Children Die'
Before he took a six year break from making music, Derek Cristoff made one of the most amazing rap albums to ever come out of Toronto.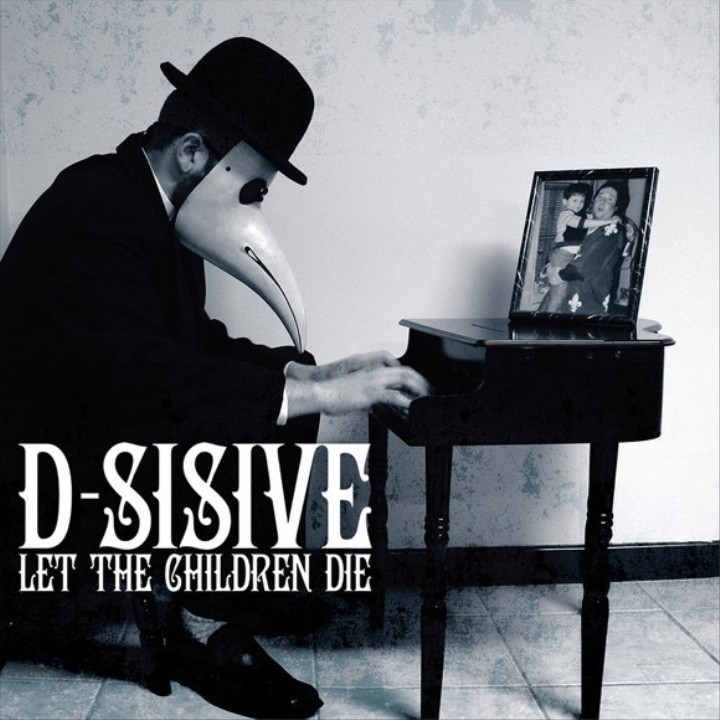 Local battling rep established and a handful of EPs and singles raising industry eyebrows, for Toronto MC Derek Christoff – better known by his stage name, D-Sisive – 2001 marked the beginning of an essentially uninterrupted six-year withdrawal from music. He made some guest appearances here and there, but there was no evidence of a commitment to D-Sisive material to be heard until 2008, when Christoff made a surprise return to the scene. Then – five years ago today – D-Sisive dropped his premiere full-length, (2009).
Aside from baiting child-coddling alarmists, LTCD was an album that earned D-Sisive nationwide critical acclaim, a spot on 2009's Polaris Music Prize long list, and more generally, the support of an extensive music community that his older work never would have invited. If there is one element of this album that can be singled out as responsible for this success, it was Christoff's unswerving refusal to follow the creative trajectory of the career he initiated in the '90s.
After a collage of bluesy vocal samples that nervously and woefully challenge the obligation imparted by the album's title (each one more ominous and dreary than the last), Let the Children Die does not open with the battle-ready boasting that colored Christoff's adolescence. He doesn't even rap until he's sung a gloomy full verse over one of the saddest piano hooks you've ever heard.
The record that follows is a concept album obsessed with issues attached to legacy, facilitated through stream of consciousness narratives that itemize D-Sisive's anxieties and detail his vulnerabilities. Between heavy samples from Lamont Dozier's "Peddlin' Music on the Side," D-Sisive delivers his own starving artist portrait on the Society of Composers, Authors and Music Publishers of Canada's (SOCAN) ECHO Songwriting Prize-winning single "Nobody with a Notepad"; "Father" illustrates a yearning for parental approval, juxtaposing a retelling of the night Christoff learned of his father's passing with an exchange he once had with his father after having him hear a recording he cut with LTCD producer Orin Isaacs.
Just as the EPs closely preceding it reworked material from Iggy Pop and Tom Waits and referenced songwriters like Brian Wilson and Dallas Green, the production on LTCD reached far outside of hip-hop's comfort zone. "Bees with You" is a cutesy lullaby sung over a cloying xylophone chime, "The Superbowl is Over" sneaks an archival sample of Charles Bukowski reading from his poem "Death" amid saxophone flourishes, and Christoff sings desperately for a sympathetic ear over a lightly strummed acoustic guitar on "Die in Amsterdam."
Suffice it to say, it's an album displaying a songwriter that is vastly transformed from and more mature than the rapper who once boasted writing self-described "ill scriptures" and rapping things like "hip-hop rules my world" over more traditional hip-hop beats in the '90s.
Christoff's battling roots do get some running time, but on an album that is primarily concerned with legacy and leaving one that will impart a message of positive social consequence, it's the furthest thing from a return to D-Sisive's older work. Let the Children Die is the product of critical reflection, and stuck smackdab in the middle of it is "I See": a battle rap kiss off to battle rap that maintains the braggadocio and sneer of the format only to critique it from within. While D-Sisive advises against "The gimmicks, the wack lyrics, the shit is depressin'/ Pathetic, please forget it," he grants guest appearances to Muneshine, 9th Uno, and Little Vic as collaborators rather than challengers and solicits verses that make declarations like, "Since a young man of 13/ I've been the worst thing/ To happen to wack rappers over exerting" – it's hardly a celebration of the Dozens.
The innovation and personal approach to hip-hop that LTCD pursued affected ripples that surged through genre barriers and earned devote fans throughout the Canadian music community. The list of collaborators that found their way onto D-Sisive releases that followed LTCD serve both as indices of the influence of as well as a testament to the appreciation of the worlds D-Sisive collided on this record. Canadian recording artists as disparate as Ron Sexsmith, Jay Malinowski (Bedouin Soundclash), and Slim Twig all made appearances on future albums, and in 2013 production team Tone Mason (Jay Z, Drake) approached him to work on material that would eventually become the Raging Bull EP. Hell, Toronto hardcore band Fucked Up even lands itself a spot on D-Sisive's catalogue – Damian Abraham scream-spits a burly verse while drummer Jonah Falco lends his own frenetic blasts to Jonestown 2: Jimmy Go Bye Bye cut "Wannabe," the recording session for which was documented on an episode of MuchMusic's The Wedge.
Refreshingly produced and ambitiously approached, with Let the Children Die, D-Sisive scored an album that successfully married social commentary to personal commentary and redefined what it means to be successful in hip-hop music. It's heavy stuff, but it might make you feel better, too.
Tom Beedham is a writer living in Toronto. He's on Twitter.