Who The Hell Is River Tiber and Why Is He Suddenly Everywhere?
We spoke to the one-man band about how his song "No Talk" ended up becoming Drake's "No Tellin'" and what it was like working with BADBADNOTGOOD on 'Sour Soul'.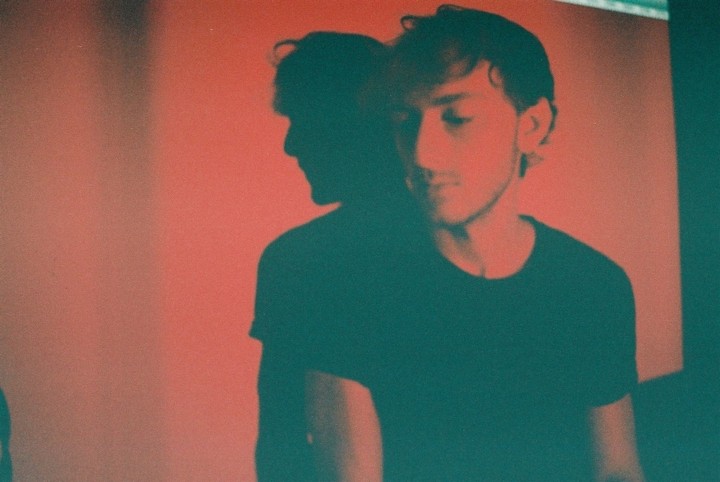 In the basement of a large rustic home in Toronto's Bloor West Village, you'll find what many up-and-coming musicians would consider heaven on Earth: a home studio with just about everything you'd need to create original music from scratch. Firewood adorns the studio's steps, and paintings are scattered around its walls to create a welcoming mood akin to a chalet. As you go down a flight of stairs into the studio, a poster with Toronto-based artist River Tiber greets you, along with a neon red sign that lights his name. It's a space that possesses not only the materials necessary to create, but also the atmosphere to foster creativity. With a library of books and a collection of instruments, this incense-scented room is home to the sounds of River Tiber. In a separate mic room is the real pot of gold: a collection of instruments ready to be incorporated into music, such as the work he's just done with BADBADNOTGOOD on the Sour Souls album.
Born Tommy Paxton-Beesley, the 24-year old one-man show behind River Tiber has made this studio into a safe place for himself and the musicians he collaborates with. He's a Toronto born-and-raised singer whose ability to understand music and do more than just lay down vocals on a track recently landed him placement on Drake's If You're Reading This It's Too Late. He has been studying music professionally all his life, leaving him with the ability to act as a supporting artist, beat-maker, and producer when collaborating with others.
On the night of Drake's surprise album drop, fans quickly took to Twitter to acknowledge Paxton-Beesley's vocals, and the sampling of his unreleased track, "No Talk," which ended up on Drake's album as "No Tellin'". (It was produced by Boi-1da and Frank Dukes.)
His past collaborations rely heavily on sessions with other classically trained musicians like BADBADNOTGOOD and Dukes. Back then it was mostly instrumental, then they started stacking up his vocals, which led to Paxton-Beesley sending the stems to Dukes as he worked on his next project. He would forward his vocal stems to the producer, and together they began to make samples from scratch. Dukes then turned them into beats, one of which turned into "No Tellin'". Although he has been collaborating with artists by way of strings stacks and other string work, he recognizes his vocals as the most valuable. "When I bring my voice to the table that's the best thing," he says. "I'm developing my voice. With the vocals, I bring myself in an honest format. That's the way to go." It's a theory that has proven to be true. It was only Boi-1da and Dukes names that appeared on the credits, but the vocals behind River Tiber's branding and music are so established on their own that fans were able to pick up on it.
As a child, Paxton-Beesley looked at artists like Jimi Hendrix as people who were just meant to be something. Part of what made an artist like Hendrix so riveting was that he opened Paxton-Beesley up to a world of musicians different from the classical music he was studying in and outside of school. Being inspired by, and in awe of, artists like Hendrix led to him feeling like a career of that calibre was unattainable. The same hard work he was oblivious to at the time became the hard work he subconsciously started putting in.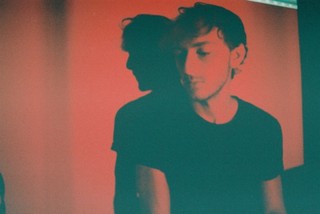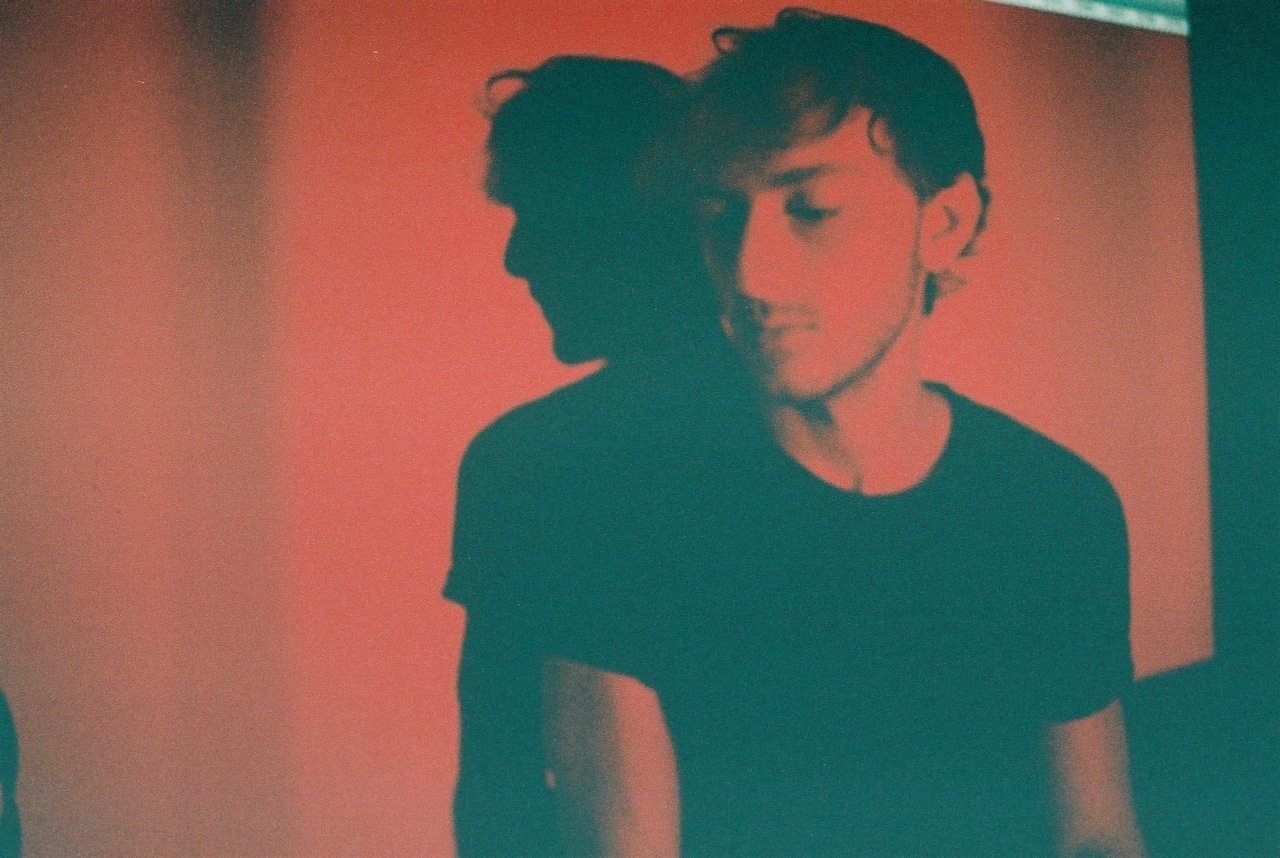 "I don't remember much about being 7-years-old", he says. "I've just always wanted to be a musician. It has always been my dream." In school, he began taking lessons and participating in the music community provided by Toronto's St. Christopher house now known as West Neighbourhood house. By the time he was a pre-teen, he was making songs with friends. "They weren't on a computer or anything, they were just on this janky recorder. It's a totally different thing when you're a kid. You're just dreaming and having fun." He then went on to attend Claude Watson School of the Arts, a school that he credits a lot of his musical knowledge to. It was during this time that he learned technique by studying and practising with his peers. To this day he still makes music with Toronto-based producer, Matt McCallaman. By the time he finished high school he knew how to play the cello, drums, trombone and guitar proficiently.
Growing up studying music is what paved the way for his collaborations and allowed him to leave traces of the River Tiber brand and sound in pieces of music beyond his own. But to really benefit from collaborations, Paxton-Beesley looks to lending out his voice, like he did on "No Tellin'". As he tells it, apart from the records he would make as a child, he's only really been singing for five years. He experienced a shift between the unfiltered and carefree way he sang as a child to feeling anxiety about actually performing. While driving in Toronto, he began exercising his voice by singing along to songs that had a sound he wanted to try, like Jeff Buckley's "Grace". "It was by trying to sing along to that record that I really started singing," he says, "Everyone sings when they're a kid, but you don't really think of it the same way as when it becomes your career. When you're a kid, you sing innocently and don't even realize the concept behind taking your voice seriously."
Eventually his talents and appreciation for music turned into a career. His way around all these instruments became gateways to constructing actual songs, and his newfound voice became a way to express himself. "It's all stuff that's going in my life," he says in regards to his lyrics. "I am less of a literal writer so I just try to evoke certain feelings instead of telling a story upfront, because sometimes a literal description doesn't do anything justice. Sometimes you have to use a metaphor to describe it." He uses this same format to construct the visuals that accompany his music, such as in his video for "Prophets", which was directed by Toronto-based graphic designer Tristan Marantos. Instead of telling a story that matches the lyrics, the video is a series of visuals for the audience to interpret.
Unsigned, Paxton-Beesley has managed to place his talents not only in music for Drake but also into the BADBADNOTGOOD and Ghostface Killah collaboration album, Sour Soul. It won't be a surprise when other musicians continue to seek him for his ability to create original samples out of his combined talents. His virtued voice and humble personality make him an easy to work with kind of artist, which opens up a way for more collaborations. It also leaves him with a new kind of pressure: to not oversaturate his sound. Because as much as River Tiber making it onto an album that broke Spotify streaming records and debuted at # 1 on the Billboard 200 is a stepping stone, it also means that his sound found success before River Tiber did. Lately, creating music has started to once again feel like it did when he was a child—fun and dream-like. It seems as though the line between his life and the fantasy world he once believed musicians lived in is finally merging into the same world. He's an artist who is one credit away from the fame and recognition he deserves.
Tania Peralta is a writer living in Toronto - @juelzsantania