Listen to Grave Babies' Hard Hitting New Track "Eternal (On & On)"
Plus the Seattle quartet announce their sophomore record—'Holographic Violence'—out via Hardly Art this July.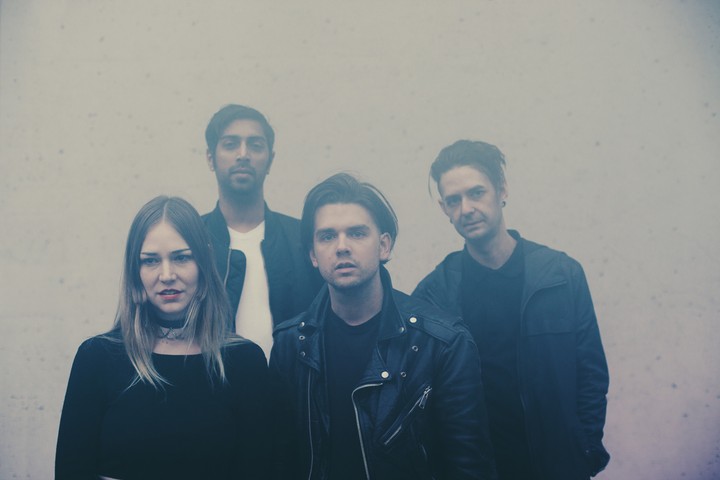 Grave Babies by Eleanor Petry.
Nothing pisses me off more than a limp-wristed drummer. Really? You're armed with sticks and your whole purpose in life is to HIT STUFF! Why are you tapping that twig like you're casting a weak spell on a sick kitten. Hit hard or step down ad take those sticks and crochet with them. I'll take a black shawl, thanks.
Thankfully Seattle's Grave Babies—who now boast members of Blood Brothers and Crypts—understand the power of a pummel. Premiering below, "Eternal (On & On)" is a heavy chug, a dark-hearted first cut off their forthcoming second record, Holographic Violence, out on 7.24, via Hardly Art Records. Apparently this sophomore LP "further explores the themes of nihilism, the pending doom of mankind, and shaming humanity." Cheery stuff!
Remember that iconic scene in Silence of the Lambs when Buffalo Bill does the tuck between and dances to "Goodbye Horses" by Q Lazarus in front of his VHS camera? Well "Eternal (On & On)" could slot in as seamless soundtrack replacement to that deeply unsettling moment. High praise indeed. Listen up, bend over, and enjoy those smacks.
Pre-order Holographic Violence here.
Kim Taylor Bennett likes it hard. She's on Twitter.