Watch Ryan Adams' Intimate, Acoustic 'Austin City Limity' Appearance
The North Carolina troubadour shines all by his lonesome with a career-spanning acoustic set.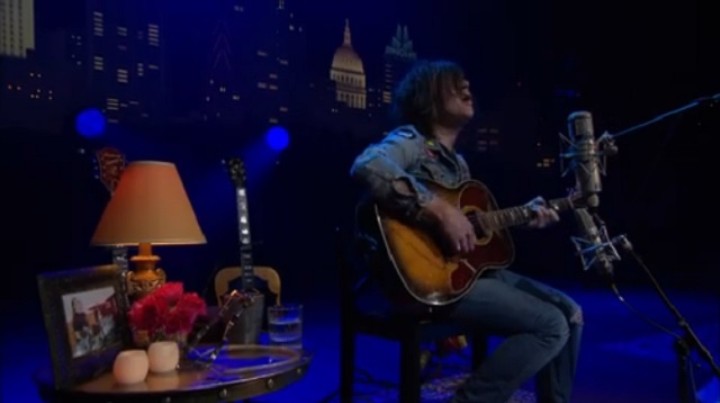 Ryan Adams' last album Live at Carnegie Hall was a double disc recording of two live acoustic gigs in New York City where the North Carolina singer stripped away his backing band to give the songs illuminating quiet close reads, and he brought the same spirit to Austin City Limits this weekend with a set of career spanning songs performed all by his lonesome on acoustic guitar. The performance includes Heartbreaker staple "Sweet Carolina," Ryan Adams' "Gimme Something Good" and "My Wrecking Ball," underrated Love Is Hell gem "Please Do Not Let Me Go," and more. Check out the gig, complete with Adams' never-less-than-hilarious stage banter and a performance from Austin's own Shakey Graves on the back end, below.