Hardly a week goes by without a new headline bemoaning how unaffordable it is to live in places like New York, San Francisco, Vancouver, and Toronto. Add to that the pressure of securing a stable job and the general stress of living in a city, and it's no wonder lots of people fantasize about escaping for someplace smaller or off the grid.
But cities are great for a reason. They're usually where the best career opportunities are found, and there are endless amenities and entertainment options. They can also be much safer and friendlier to people who are LGBTQ and people of colour.
Suffice to say, leaving the city for a more chilled out locale is a pretty dramatic decision. VICE reached out to a bunch of people who made the switch to find out if they're happier now.
Aaron Hamblin, 29
Moved from Vancouver to a forest near Granisle, BC (population 300)
VICE: When did you leave Vancouver?
Aaron Hamblin: I bought a camper last August and I spent a little bit of time in Vancouver trying to live in driveway spaces but was constantly getting complaints from neighbours and having bylaw come and basically kick me out of the driveway. So I was sort of forced out of the city, so I had to go somewhere else. I plant trees during the summer from May until August and I just live in my camper and travel around basically. I'm living in a planting camp, basically, so there's a bunch of different people with tents and a pop-up village.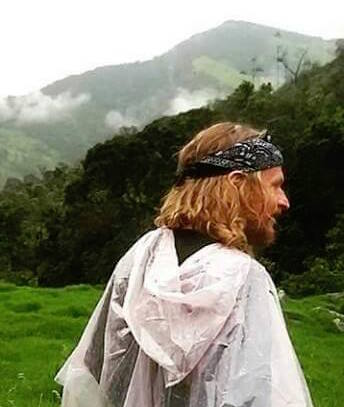 What made you want to leave the city?
Mainly rental prices, it's just way too expensive to live out there. And it was a nice way to save money and be able to work less and have more freedom to pursue more creative paths. I just work for a few months out of the year and I have the freedom to kind of chill.
When I was living in Vancouver I was just working at a nine-to-five just going through the motions.
Is there anything you miss?
Now that I'm not in the city I don't really miss it that much. The only thing I miss would be entertainment, like seeing concerts and stuff like that.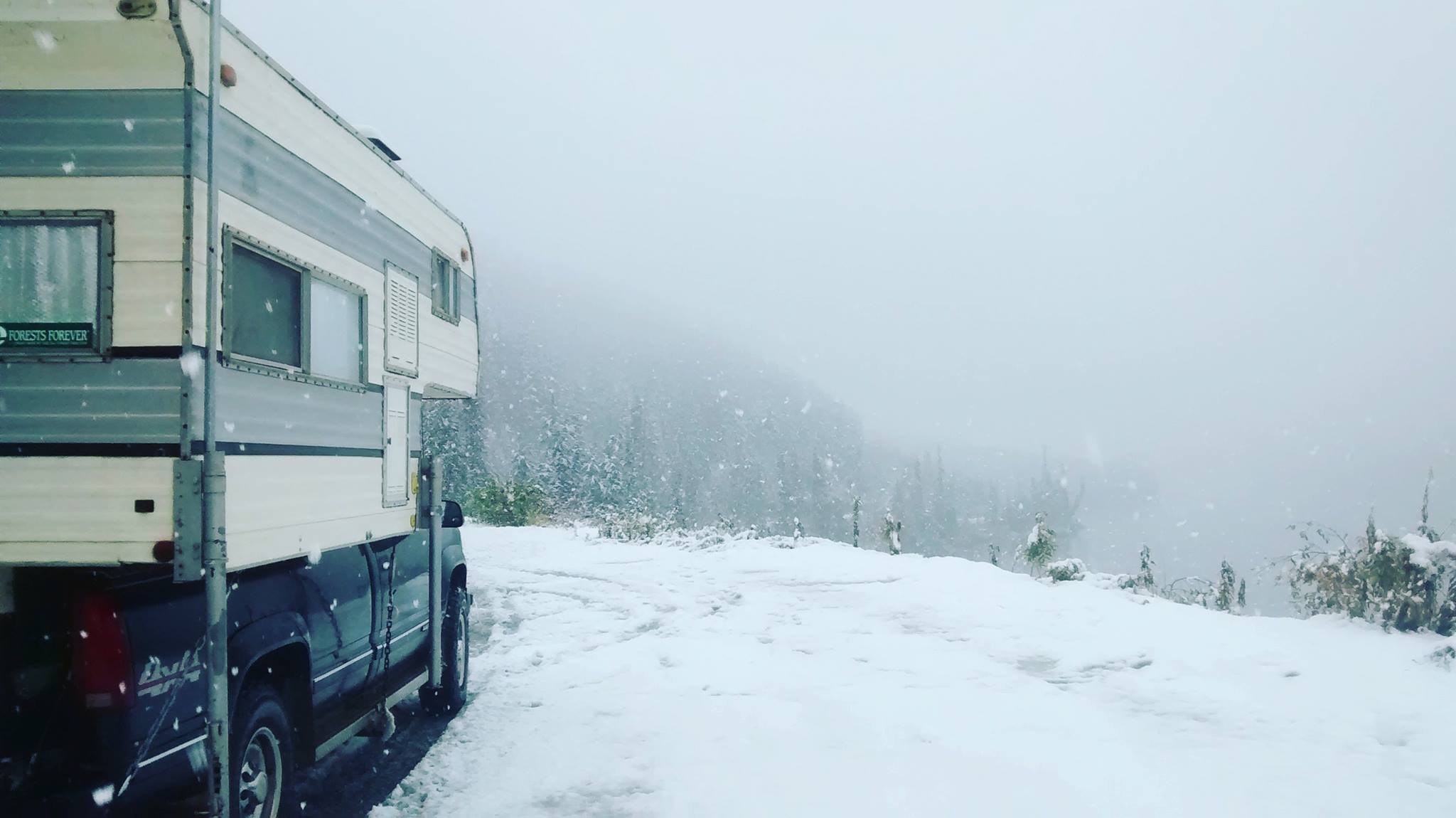 What do you do when you're not working?
The last three years I've been just parking my camper for the winter and putting on a backpack and just travelling through Latin America.
Krista Elliott, 42
Moved from Halifax to Wallace, Nova Scotia (population a few hundred)
VICE: Where were you living before?
Krista Elliott: I lived in Halifax for about 10 years. Right before we left (in 2004) I was working as a customer service rep for a group benefits insurance company. My boyfriend at the time now husband was living with me down in Halifax. He's from (Wallace) and I was working at the insurance company and all was fine and then we were purchased by another insurance company and my entire department was let go. We kind of looked at each other and said "What do we do now?" He's not really a city person. He loves exploring cities but living in them, not so much. I said "OK, fine, we will try Wallace. I'll give it a try but I'll make no promises whatsoever."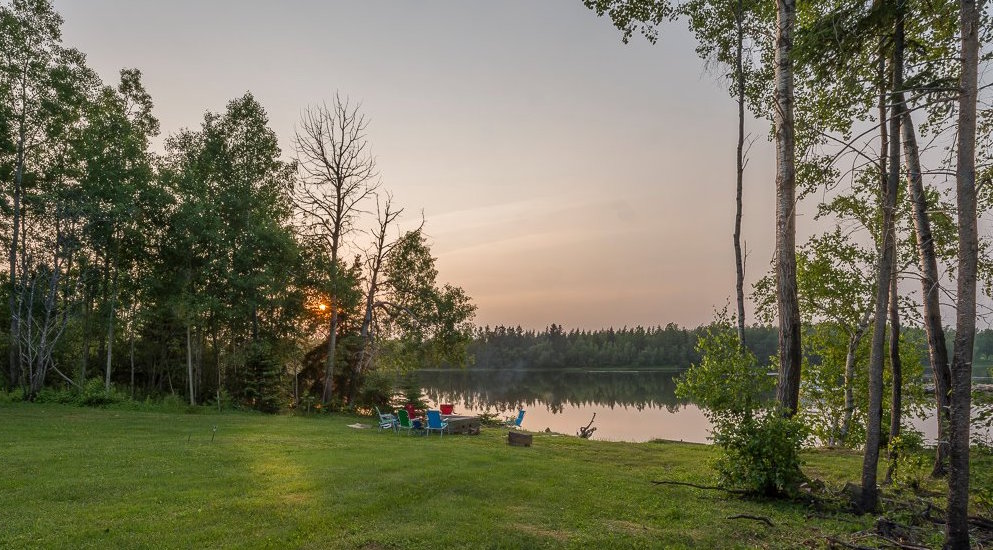 How was the transition?
Neither us had jobs at the time so I was completely freaking out thinking we would live in a van by the river. Now we both have jobs, we have a house by the river, kids. We didn't get the van. We have two kids, ages four and almost eight. For me, it was a little bit more difficult just as far as the conveniences really. Being able to get anything at a moment's notice. Even meals for example, we can't just sit there and be lazy and go 'Eff it, let's just order a pizza.' There is no delivery. Overall I have become a lot better at providing and planning.
Has it been worth it though?
There are a lot of things that I gained that I wouldn't have necessarily had living in the city. After supper we go into the front yard and the kids go swim in the river and run around the property. We have 3.5 acres. We can just let them run loose and we don't have to worry in the least, we live on a quiet back road. The childhood we're able to provide for our kids in this setting is something really magical.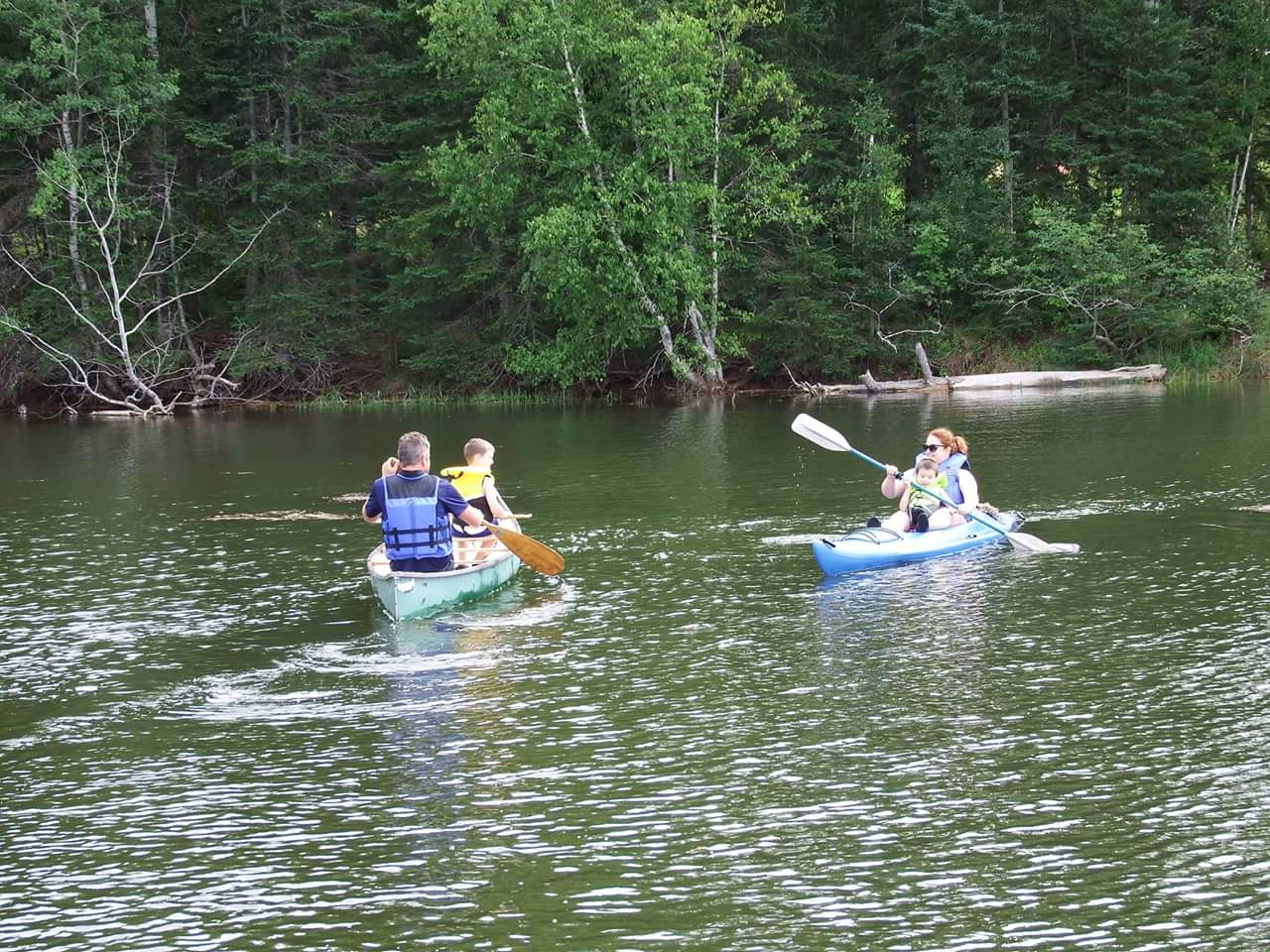 Can you describe your home? And how much did it cost?
It's a good sized house, it's 1,800 square feet, three bedrooms, 2.5 baths. We built and we're still working on finishing a couple things. I'll say it was under 200(k). Once any of your Vancouver or Toronto area readers read this, I'm probably going to get death threats.
Theresa Fresco, 38
Moved from Vancouver to Prince George, BC (population 74,000)
VICE: What took you to Prince George?
Theresa Fresco: I work for a non-profit organization called the Fraser Basin Council. The gist of what we do is advance sustainability throughout the province and one of the areas that I'm focused on is watershed-based work. Over the last four or five years I've been working on the Nechako watershed, which is a watershed located in the central interior of BC. I started off my work with the organization in 2012 and worked in the Vancouver office for about three or four years and then I got an opportunity to move to Prince George, which was pretty exciting because it allowed me to continue my work in the place where the river is. So that was kind of a big reason for my move, in addition to the other opportunities to live in a smaller community. Vancouver, as you know, has major issues with affordability and it was kind of nice to go to another community where affordability is less of a concern and it had major impacts on me personally.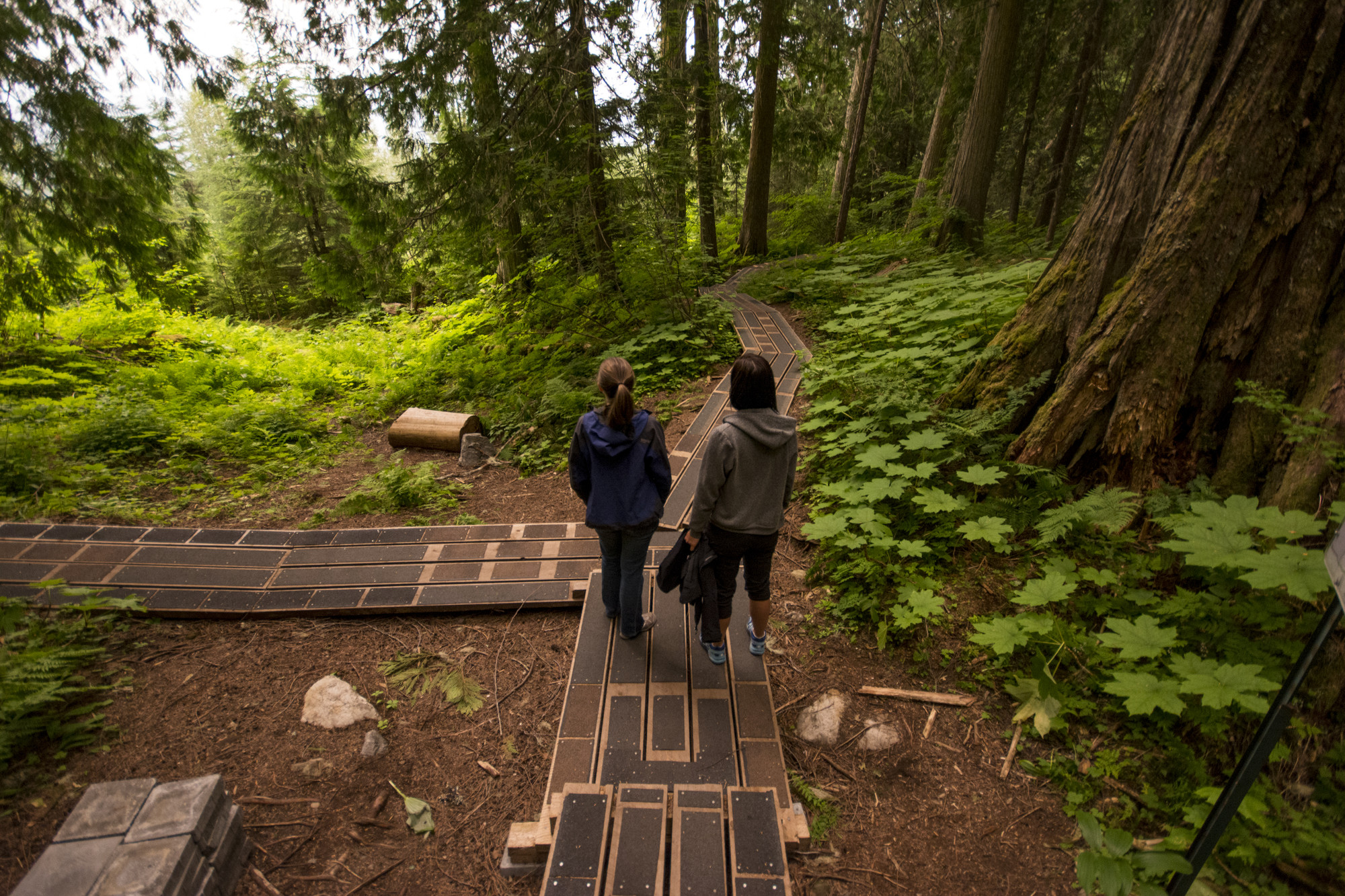 Such as?
There's so many things that I actually got the chance to do that I wouldn't have a chance to do in a big city like Vancouver. Having the time to pursue your hobbies and artistic and creative adventures and being able to have the space after work to relax. Your wellbeing completely changes. Whereas in the bigger city, especially when affordability is an issue, you're usually taking on another job or it's a go-go-go mentality. In Prince George, five minutes drive or half an hour bike ride away, you're already in the bush, so that's mountain biking, that's hiking, pretty much anything we do in Vancouver, we can do in the interior and it's cheaper there are no lineups, you don't have to deal with traffic.
Whereabouts did you live in Vancouver? And how does your rent compare?
I lived in an apartment on Main and 10th avenue. It wasn't that I hated where I lived, I loved it. You're right by the breweries and the arts district. I'm still renting an apartment in Prince George, the living situation is not a lot different, but the rent is a lot cheaper, like 50 percent less. I pay $600 a month for a one-bedroom. What that does to your mental health well-being and the ability for you to save is incredible.
What do you miss about the city?
In Vancouver you can eat any kinda food at any time of the day. You can access a variety of different arts and cultures just because of the density. I miss the city in terms of the sheer diversity and variety. You still get a subset of that in Prince George but it's slower paced too. As an urban girl, I sometimes miss that energy that the urban areas bring. But Prince George, even over the last year has changed. In one year, we've had five or six restaurant entrepreneurs open up new businesses in the downtown core.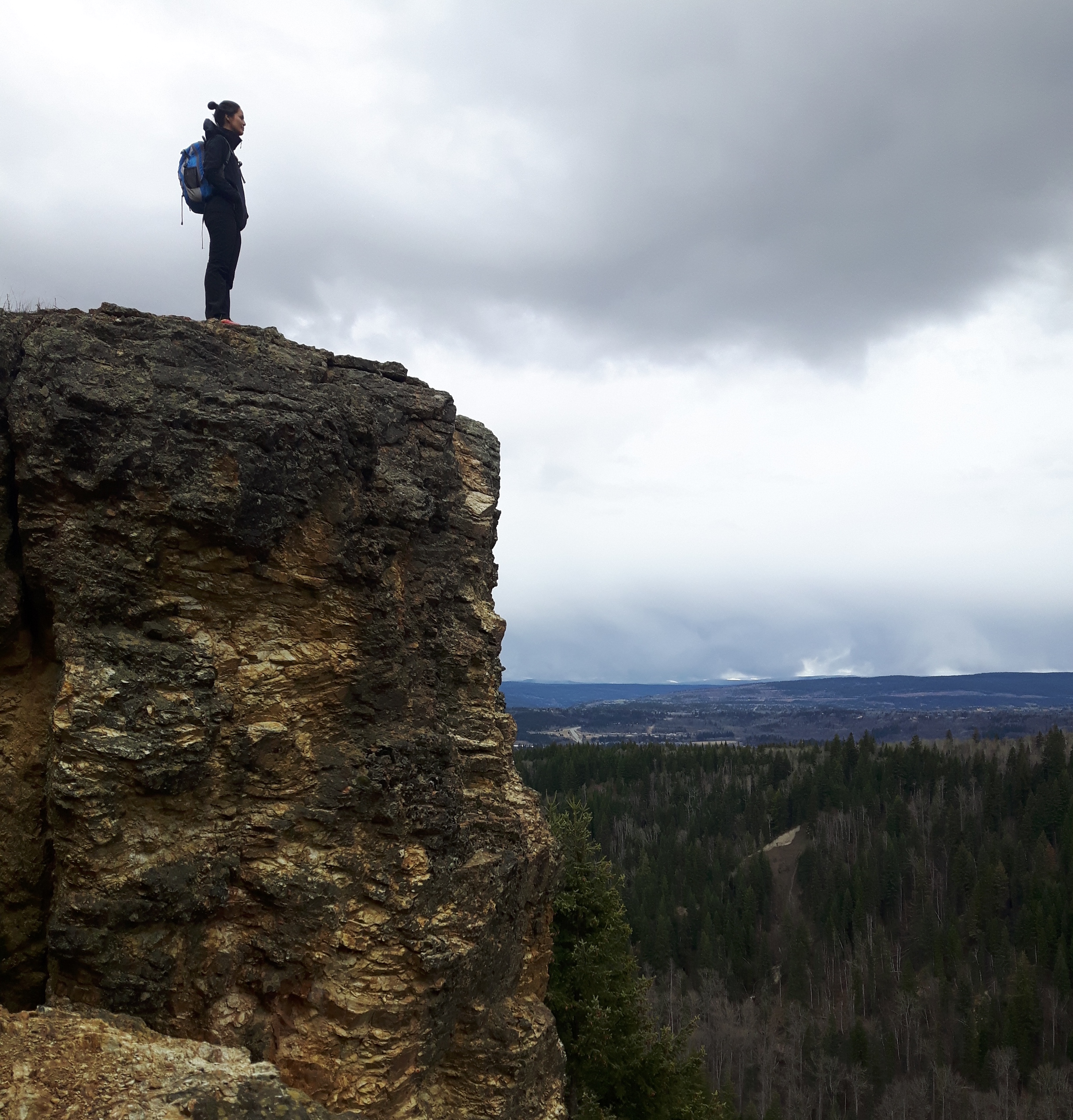 Is Prince George mostly white?
Prince George is actually quite diversified. There's actually a lot of African-Canadian population in Prince George. They also have strong Asian communities, I know there's a strong Filipino community in Prince George and of course the Indigenous Canadian population. Prince George is the most diverse in the central interior because it's the biggest population.
Do you foresee yourself staying there long term?
I actually will be transitioning back to Vancouver at the end of this calendar year. I actually bought a place in Vancouver which is very unusual, it's tripping me out. The only way this could have happened is if we moved away.
Kevin Arrow, 41
Moved from Winnipeg to Rossburn, Manitoba (population 550)
VICE: Where do you live now and where were you before?
Kevin Arrow: I'm in Winnipeg now, I've lived here most of my life. I lived in a few small towns. I lived in Yellowknife, Northwest Territories for two years and then a small town called Rossburn, Manitoba for about four months.
How big is Rossburn?
It's like really small. It was like an X—one road this way and one road that way—that was like the town. The population was mostly elderly white people.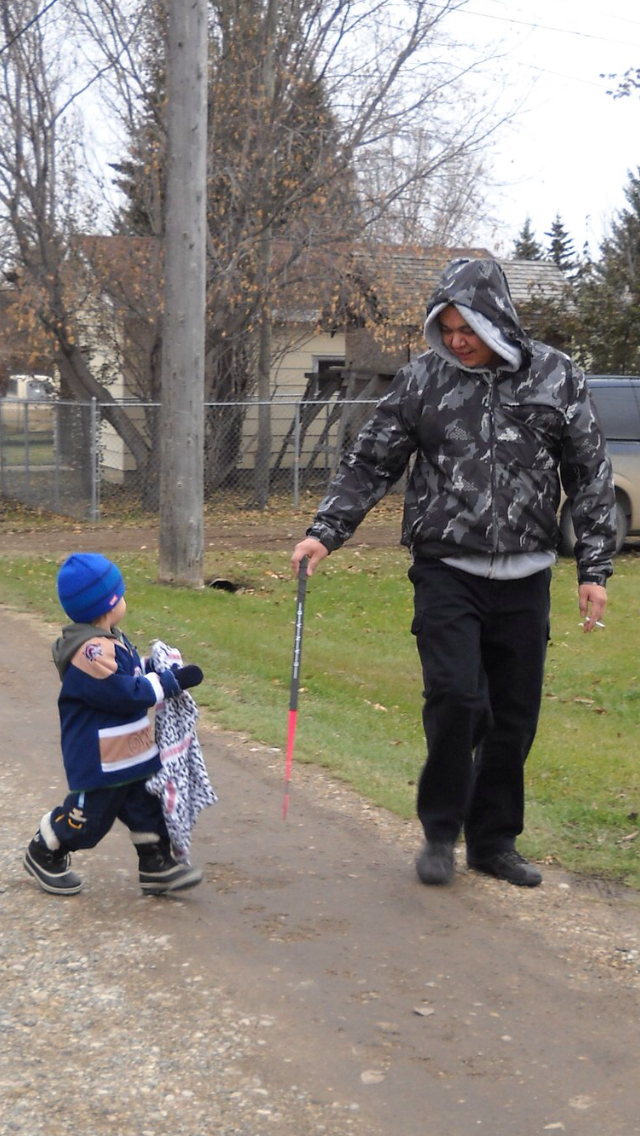 What brought you there?
I married a Ukrainian lady from there, we graduated together. We met each other in adult education in Winnipeg. We were just trying to live somewhere else. We were starting to have children at that time. We have four sons.
What was it like?
Everyone was white. They were all older and everyone stared at me a lot.
Was anyone racist towards you?
I can't say that I experienced any racism. I grew up in a white part of Winnipeg. I faced a lot of racism there almost on a daily basis, discrimination every day from teachers, the principal, students, people in public. I moved to the reserve when I was 15 for six months. I was discriminated against there too because I grew up in the city, I didn't know my mother tongue, I didn't know Cree. I was a pariah there and in the city. But I didn't experience that kind of racism in Rossburn.
Why did you end up leaving Rossburn?
It wasn't my cup of tea. It was just a small town, there were barely any amenities. This one time on a Friday night my sister-in-law offered to babysit our kids, so we had a free night, a Friday night. Nothing was happening so we just went home and watched TV. There was one gas station open. There was a bar there too but I'm not really a drinker. There was no movies, no coffee shop, no Tim Hortons, nothing. It was very boring. Very, very boring. The highlight of the week was church.
Ben Powlesland, 34
Moved from Toronto to southern Nicaragua
VICE: What were you doing in Toronto?
Ben Powlesland: At first I thought corporate life was kinda cool and wearing a suit everyday was interesting and the life I wanted and eventually I realized that's definitely not at all what I want, I wanted more freedom, fresh air, less hustle and bustle of the city. I knew I wanted to move near the ocean a long time ago. Probably five years ago I was like "OK, I gotta figure out how to get out of here." It was kind of a slow process and figuring out a plan of how to not be in the city and still live.
So why Nicaragua?
It was kind of just realizing how much I actually hated what I was doing at the time and deciding to follow a passion as opposed to just working for somebody else. There's a lot of opportunities here to create a new business and just do anything you want because it's pretty untapped. I started a company called We Stay Lost. It's sort of a travel concierge. People reach out to me and they wanna do a vacation in Nicaragua but maybe they don't feel comfortable on their own. I'll set up their whole vacation: what they're gonna do, where they're gonna go, where they're gonna stay. You kinda get the insider's experience in the week or two weeks that you have.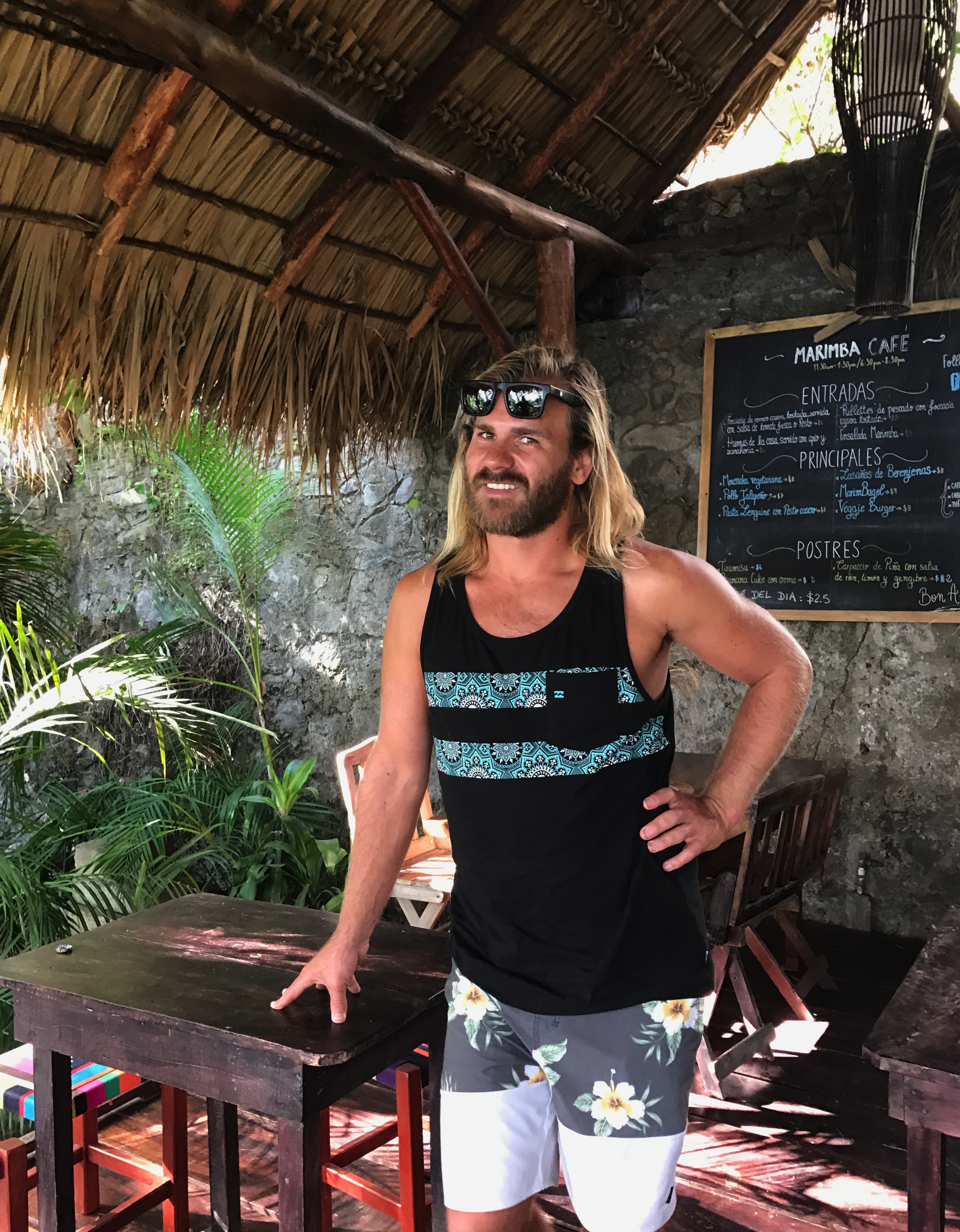 Walk me through a typical day for you.
I wake up, make breakfast, go for a surf for an hour or two, come home, do some work on the computer. I just recently took over a location, a boutique resort. So I've been working on that a lot. And then having another surf at some point, hanging out with friends. You get a little bit more sense of community when it comes to everyday life. Everybody wants to get together.
How did that compare to your corporate life in Toronto?
You get up early and get ready for work and make your commute, work all day. You don't really see your friends unless you work with your friends. My most recent job was at a small company, it had eight people, so I didn't really see anybody. You get home, make dinner, and basically go to bed. Here it's more relaxed, it's not really about the work life. You're working to live as opposed to living to work.
How have your friends and family members reacted to your move?
Pretty much the same thing every single person said is "You're doing what everybody wants to do but can't. You're making the dream move."
Interviews have been edited for length and clarity.
Follow Manisha on Twitter.