As a music fan, you sometimes wonder if the album or artist that you champion as good is actually that good. It often feels that way with Carly Rae Jepsen; that a small circle of peers or close friends, like you, love the way she sings over bubbling synths and triumphant sax but no one else really does. Jepsen's jubilant sophomore E-MO-TION was released two years ago to critical acclaim but little fanfare on the charts, which is likely one the biggest mistakes millennials will ever make. You wonder if she is, or maybe that record is, solely reserved for critics to revere. And yet, on Saturday night at Roy Thomson Hall in Toronto, you're proven wrong by the thousands of genuine fans who showed the hell up for Carly Rae Jepsen at the symphony.
Jepsen never had a full solo tour to support E-MO-TION in Canada. For Jepsen fans, this seemed like their one shot to hear their favourite tracks live, even if they were to be reimagined with a full orchestra. The 31 year-old pop star's sold out show was put together by the Toronto Symphony Orchestra as part of their Canada 150 celebrations. Jepsen worked with conductor Lucas Waldin, as well as close members of team—Christopher Mayo and Tavish Crowe—to transform her neon dripping synths and saxophone solos into something else altogether. The idea came from last year's Polaris Prize Gala performance when she did an extremely pared down version of her song "Your Type." On the phone from Venice a couple of weeks before the performance, Jepsen told Noisey that at the Polaris Gala, Mayo did a "sort of did a string quartet version of "Your Type." She added: "We just felt like it changed the song in a way, like we have this new melancholy and sadness to it that the pop version." Jepsen's music, like all the best pop, doesn't convey emotions straightforwardly. Instead preferring to treat them as multifaceted entities, which is also what classical music sometimes does, making this pairing symbiotic.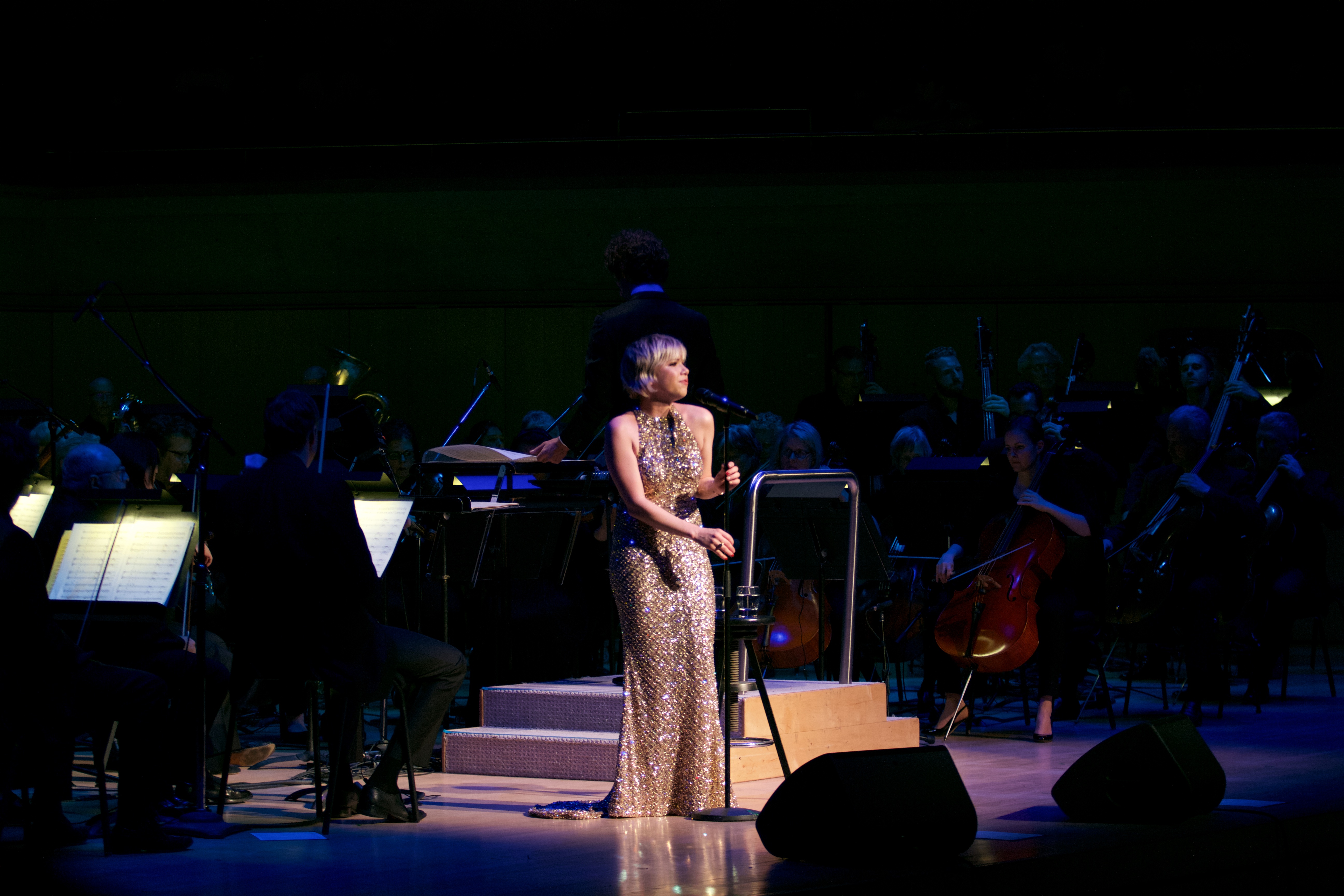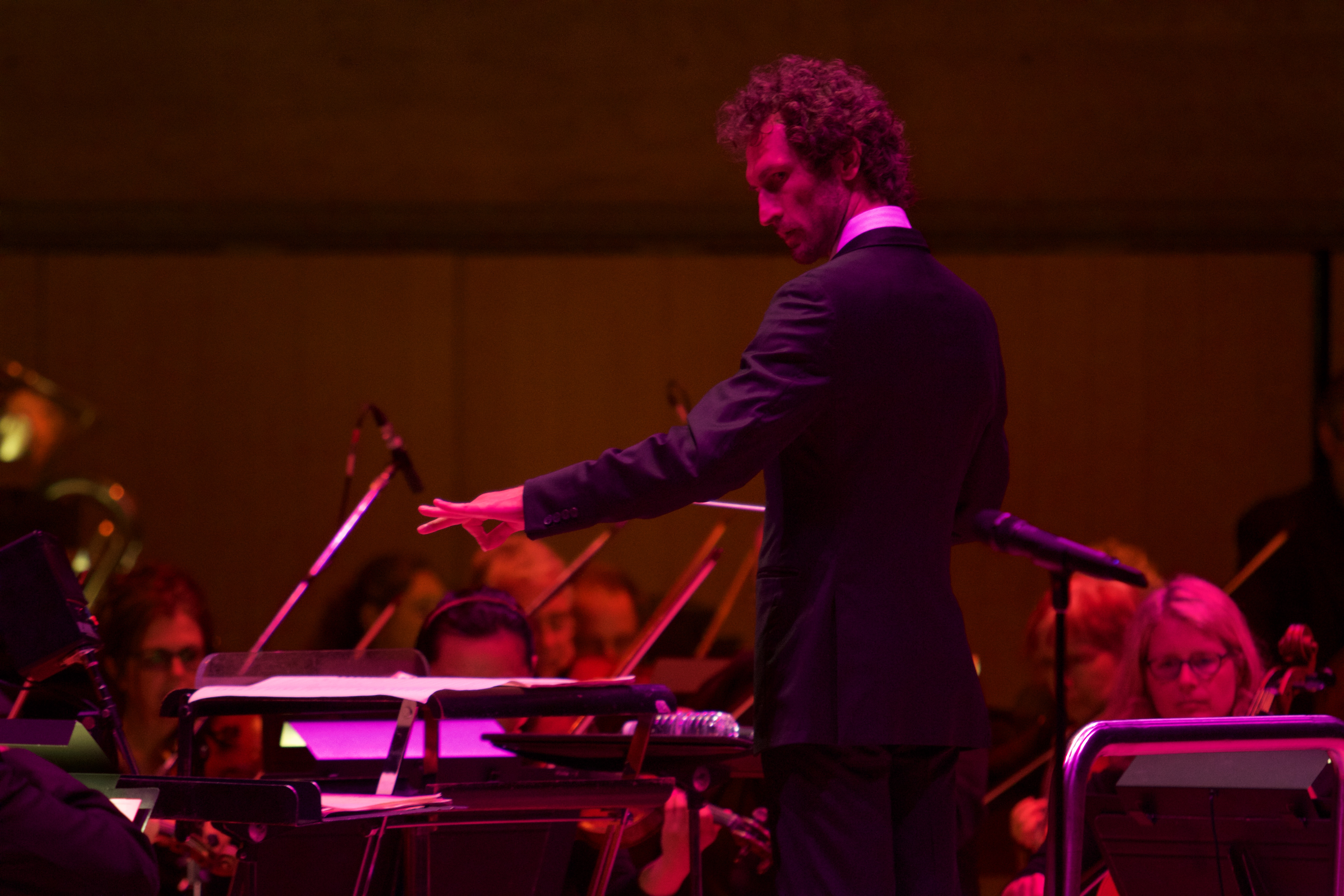 And yet, pop music and the symphony may still seem, initially, like strange bedfellows. But that's a superficial outlook on what the symphony can or cannot contribute to pop music and vice versa. For Jepsen, this kind of collaboration was a dream come true. "I think it's a beautiful sort of joining the forces. Saying come visit my world and I'll visit yours. Even the musicians alone, to get the kind of play together, I think collaborating like that, to me, is one of the greatest joys in the world," she says. During the interview, she admitted to being worried about fan reaction, joking that it feels more like a private concert for her and her visiting family. Adding that while she was on her solo three week vacation, she received updates from the team back in Toronto and "would be, like, giggling from Italy being like 'oh my god! This is going to be amazing!' I was really impressed with what they came up with." Even her teaser Instagram posts in the days leading up to it show a childlike quality of joy and elation of being in that space, of being able to create this way.
It's worth noting that the "(artist) with orchestra" album/show is typically regarded by critics and some fans as a mere novelty; an excessive attempt at seriousness, or a sign of being profoundly washed. Their reception has usually been… not great, with adjectives like "pompous" and "meandering" being tossed around (Portishead might be the only ones who got away with it.) This, frankly, is kind of horseshit. A product of a persistent, post-punk critical lens that values focus and authenticity. As proven by the orchestra's bridge choices, Tchaikovsky's Romeo and Juliet thematically fit with the night and Jepsen's fans responded to the song as though Jepsen herself were onstage but she wasn't. Throughout the night, fans were rapturous and thundering in their clapping, hollering, and yells of "I love you, Carly!" and that made it feel as though we were all still at a proper pop concert. Jepsen received a standing ovation after her intro song "Run Away With Me," with the stage bathed in a neon pink little bubble—letting the audience know that we're still in Carly Rae's familiar, bright world.

Underlying qualities that have always existed in E-MO-TION's songwriting were brought out by the grander settings. The Toronto Symphony Orchestra changed the very emotional fabric of Jepsen's work. "Your Type" sounded like a pleading, begging gut-ache; whereas "Gimme Love," which was already a little sensual, became an even sexier, slowed down tune that was neither a wink nor a nudge but a full come on that sounded like an excuse me but you want me. "All That," led by strings of bass, harp, and violin, transformed out of clinking, shimmering synth track to a profound statement of support. The single-minded obsession of "Making the Most of Night" had an even more theatrically rising chorus melody. And opener "Run Away With Me" and its starry-eyed themes were made truly urgent as the orchestra teased out the song's signature sax riff in an avant-garde arrangement during the show's intro. It's these natural syntheses that highlighted the surprisingly sympatico pairing of these two disparate music worlds, both governed by pure feeling on the largest scale. There's a reason they called it "Romantic" classical, after all.
One has to think: who will go to the symphony when the older generations who revere it so die off? If Jepsen's performance proved anything (even if it was a case study of sorts) it's that pop and symphony can and should live in a harmonious space and be more profoundly supported by each other. Orchestral grandiosity and danceability wouldn't normally work together—and there were times when that gulf was very apparent. The lush classical interludes compared to the pared-down, scrappy arrangements showed what the orchestra could really do if given the chance. We'll never know what a beatless, totally reharmonized "Call Me Maybe" could have sounded like, but that might be alright. When given something as transcendent as that evening's performance of "Boy Problems"—with joyous trumpet blasts echoing as the first few rows of the floor section danced in the aisles and Jepsen did an extended vamp on the outro—you have to feel blessed.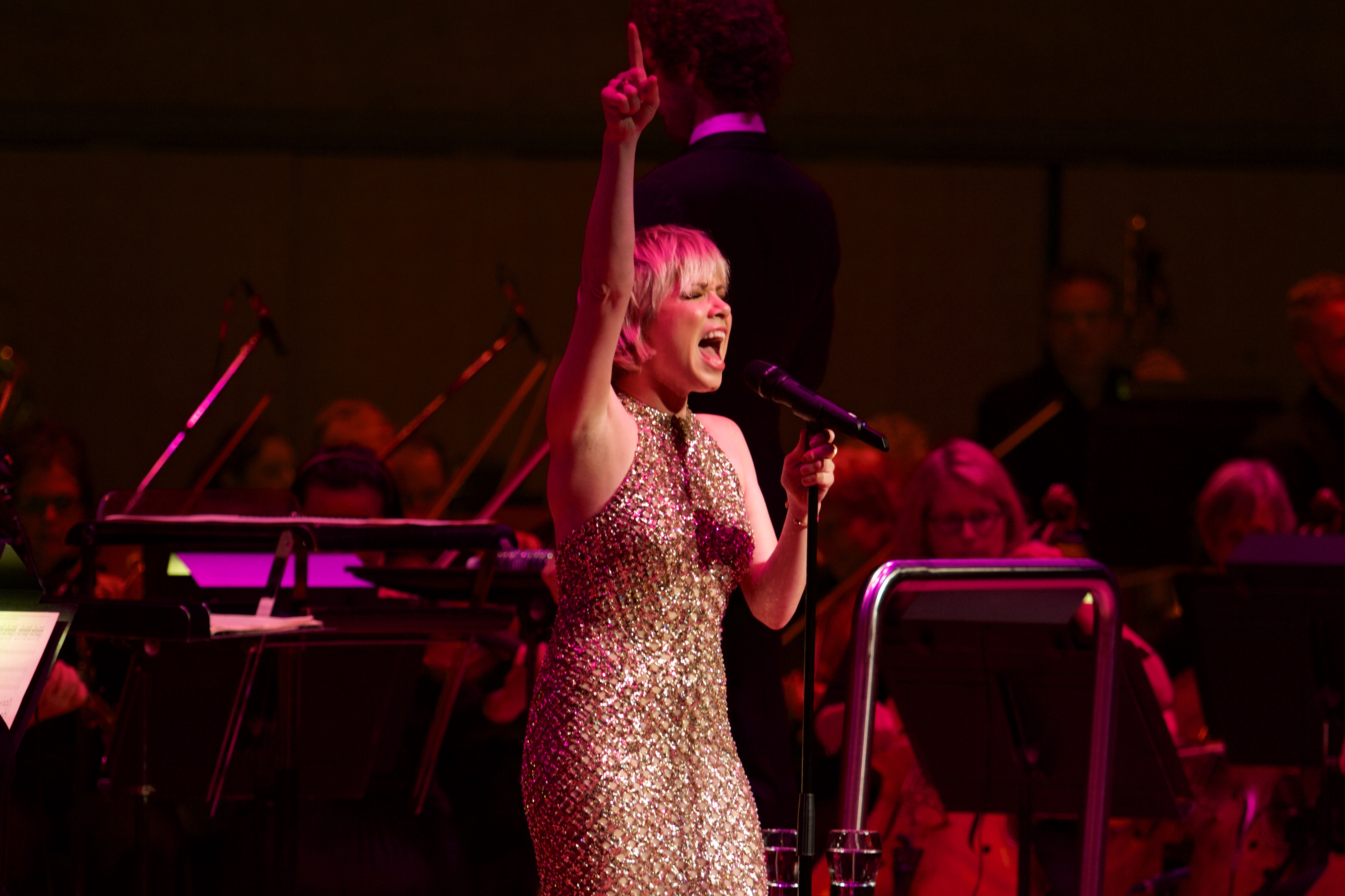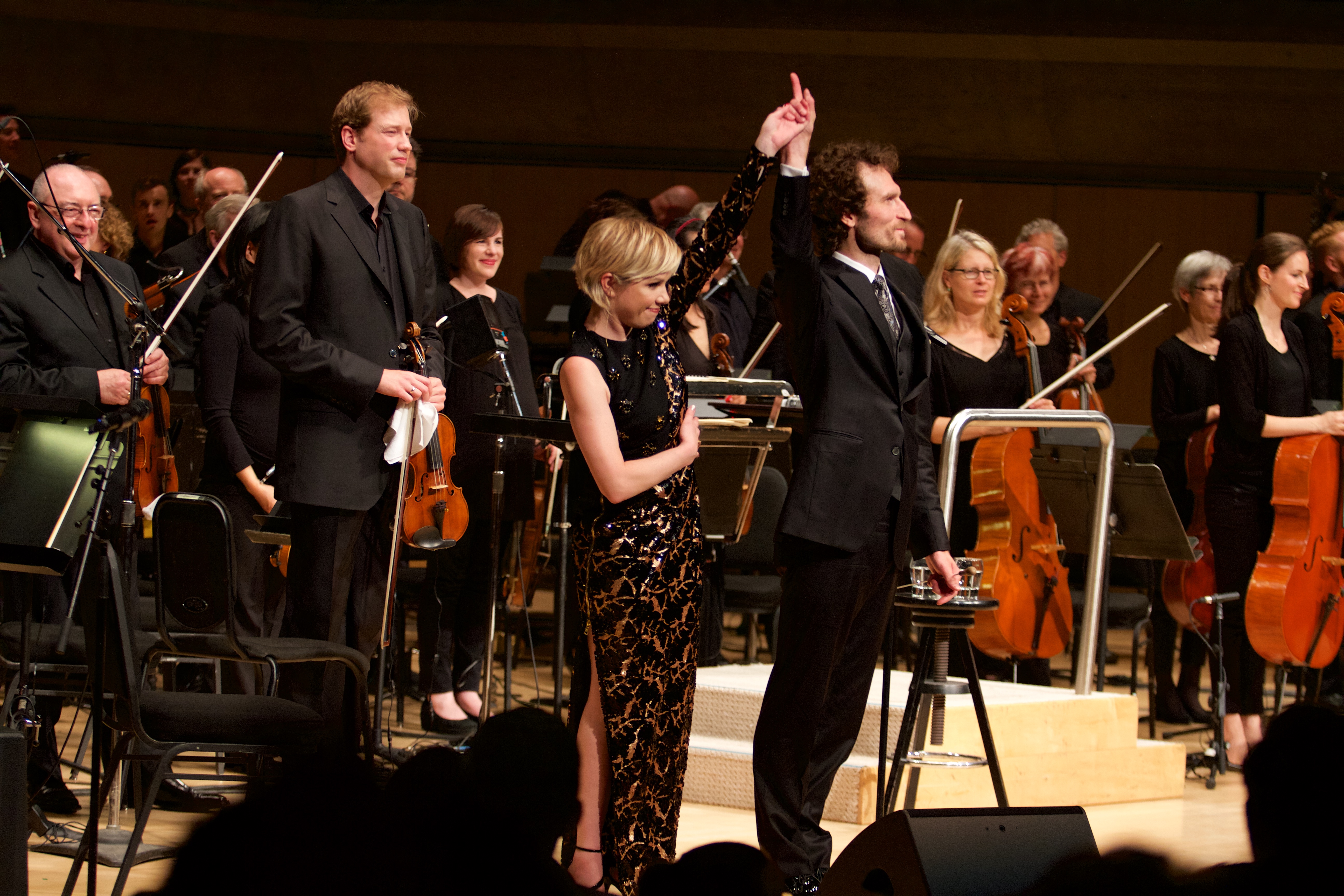 It can be easy to get caught in critical tunnel vision whether you're a pop fan or a classical geek, to be convinced that your preferred musical sphere is the objective right path and that others are misguided or inferior in some way. That can be helpful in some avenues, but other times you just need to shut up, join in, and get unreasonably hype in a concert hall. Carly Rae Jepsen makes music not for the media glitterati, not for a select clique, but for you. You and everyone else.
Sarah wishes CRJ played "Favourite Colour." Follow her on Twitter.

Phil was jazzed as fuck when the French horns came out. Follow him on Twitter.

Kate Killet is a photographer in Toronto. Follow her on Twitter.