Montreal's Concordia University Evacuated After a Bomb Threat Targeting Muslims
Police say they have not found any explosives on campus.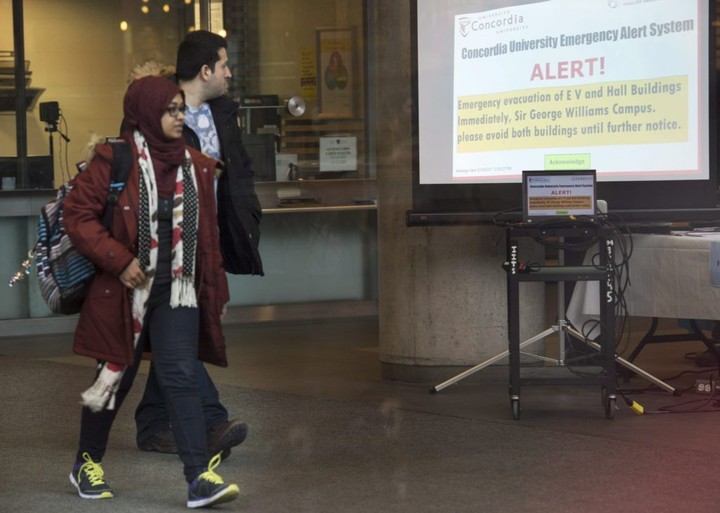 Hundreds poured out of two buildings at Concordia University in Montreal on Wednesday after it was evacuated due to bomb threats against Muslim students in the midst of Islamic Awareness Week.
In a letter sent to a number of media outlets, and obtained by VICE News, a group calling itself the Council of Conservative Citizens of Canada threatens to "DETONATE once per day, a small artisanal amateur explosive devices … where Moslems (sic) hang out."
"Now that President Trump is in office south of the border, things have changed," writes the group, which appears to be an offshoot of an American white supremacist group.

The letter goes on to say that the bombs "are not meant to kill anybody. The only aim is to injure some Moslem (sic) students. Unfortunately some non-Moslems (sic) might be collateral damage."
Read more at VICE News