All photos by Dean Rosen

Mazdak Amini sits in a Tim Hortons stirring up a bowl of alginate. It's a light blue substance, the stuff that dentists use to fit kids with braces, and today I'm learning it's also used to make grills. We're in Ajax, Ontario, and Mazdak, or Mazz as he prefers to go by, is drawing the attention of suburban folks getting their coffee. Confused expressions occupy their faces as they wonder what he's concocting with these powders in unmarked industrial jars. "Once I was making a mold and a guy asked me what I was doing," he says with a smirk. "I looked him in the eye and said 'I'm cooking crack, bro.'"

Mazz has only been working for a couple hours today but this is already the third client we've met with. When he woke up this morning he didn't know he'd be making these trips. His schedule fluctuates according to the DMs, texts, and calls that flood in throughout the day. Every minute or so his phone goes off and interrupts our conversation. His first delivery of the day took place at a hospital downtown where a teenaged patient procured sets for him and his girlfriend. Asked why he chose Mazz, the answer seemed like a no-brainer to him: dude actually cares. "He didn't rush me off the phone like every other jeweler I talked to," he explains. "He took the time to figure out what would be best for me. He's a good guy."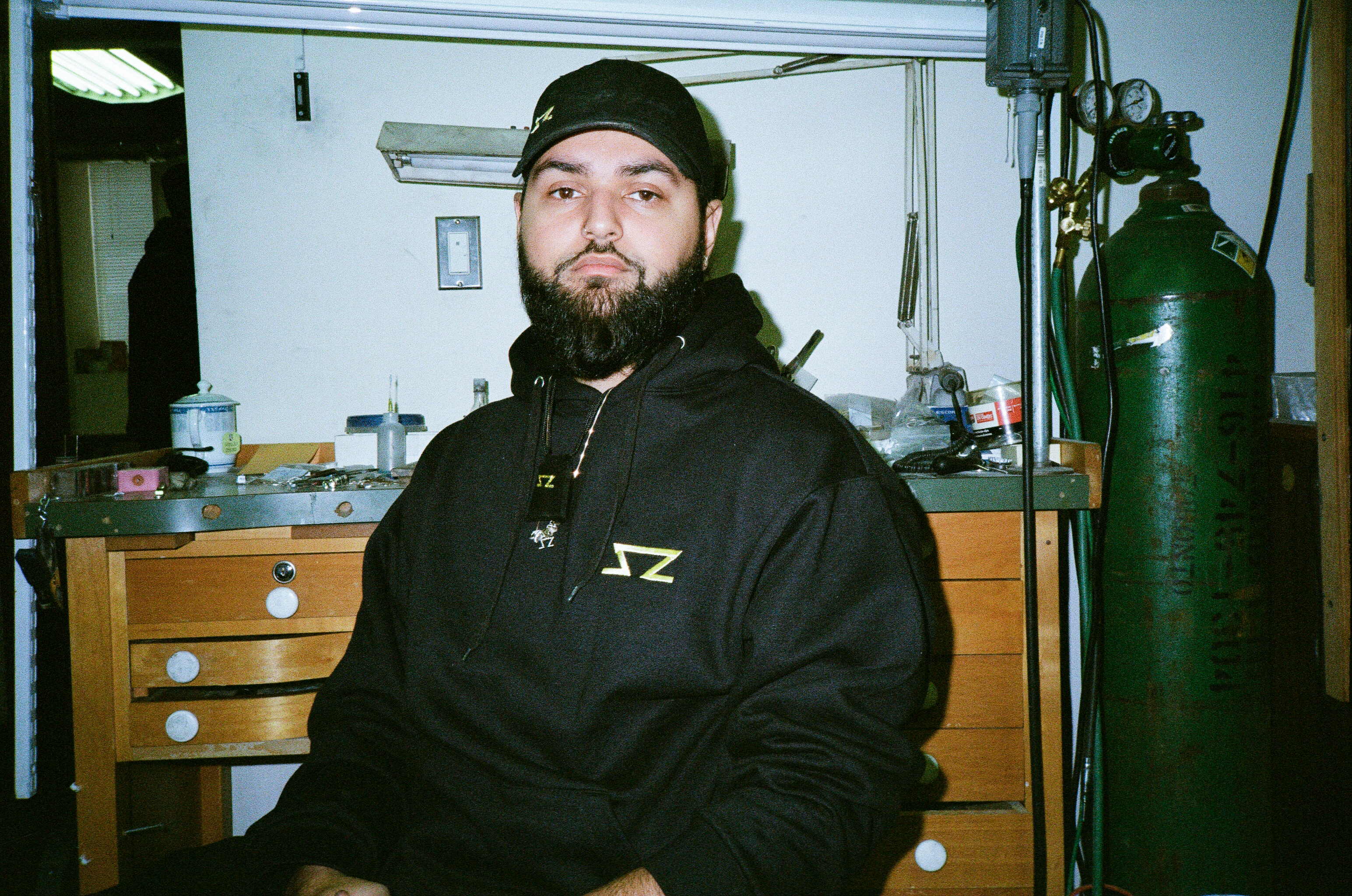 Mazz's interest in the jewelry industry dates back over a decade. While in his late teens, he and a friend flipped a vintage ring they came across on eBay. The quick profit showed him potential in the market and he decided to begin dabbling in the business. At the time he was attending business school and working night shifts as a security guard, but he used the remainder of his free time to begin designing and selling jewelry. "I sacrificed a lot of social life, I wouldn't go out on the weekends because that's when I would be working." For years he made rings, earrings, pendants and necklaces, finding clients through his network of friends and family. "I would just tell them, go find a ring at the store and whatever the price is I'll beat it and do better quality." And though his knowledge, Rolodex, and prowess as a jeweler were developing, he was struggling to make ends meet.

Grillz were something that had interested Mazz since he was a kid, but finding the right connections within the city to get involved with them was difficult. Jewelers either didn't know how to manufacture them or didn't want to reveal their methods if they did. Finally, after a particularly negative encounter with a grill maker who wouldn't do business with him, Mazz decided he would figure out the craft by himself. "That's when I went on a mission, it was that spark, it was just something that took over me." Using his knowledge of jewelry in conjunction with trial and error and persistence, he began manufacturing his own grills, and within a year he was seeing dividends. To this day, every aspect of his process is self-taught.
Back in Tim Horton's, we're here taking molds of another rapper who is out in the suburbs visiting family over the weekend. After taking molds Mazz realizes that he's run out of alginate and will need to run home where he assures us he's got a lot more. "The dental supply people love me," he says with a smile, "they tell me I buy more supplies than dentists do." The fact that he's run out, comes as a relief; who knows how long we'd be out serving clients if he had more on him. It's the end of the day for me, but for Mazz business awaits across the Greater Toronto Area. After I'm dropped off and he retrieves more supplies he'll drive off to North York, then Mississauga, and numerous other neighborhoods until the early hours of the morning. This a slow day for him, by the way. "I'm not lazy so I don't mind working hard. There are times I get home at 4:00 AM and then I wake up at 6:00 AM and then I'll go until 2:00 AM again. I go two days without sleeping sometimes. People appreciate it, they tell me I hustle like I'm from New York."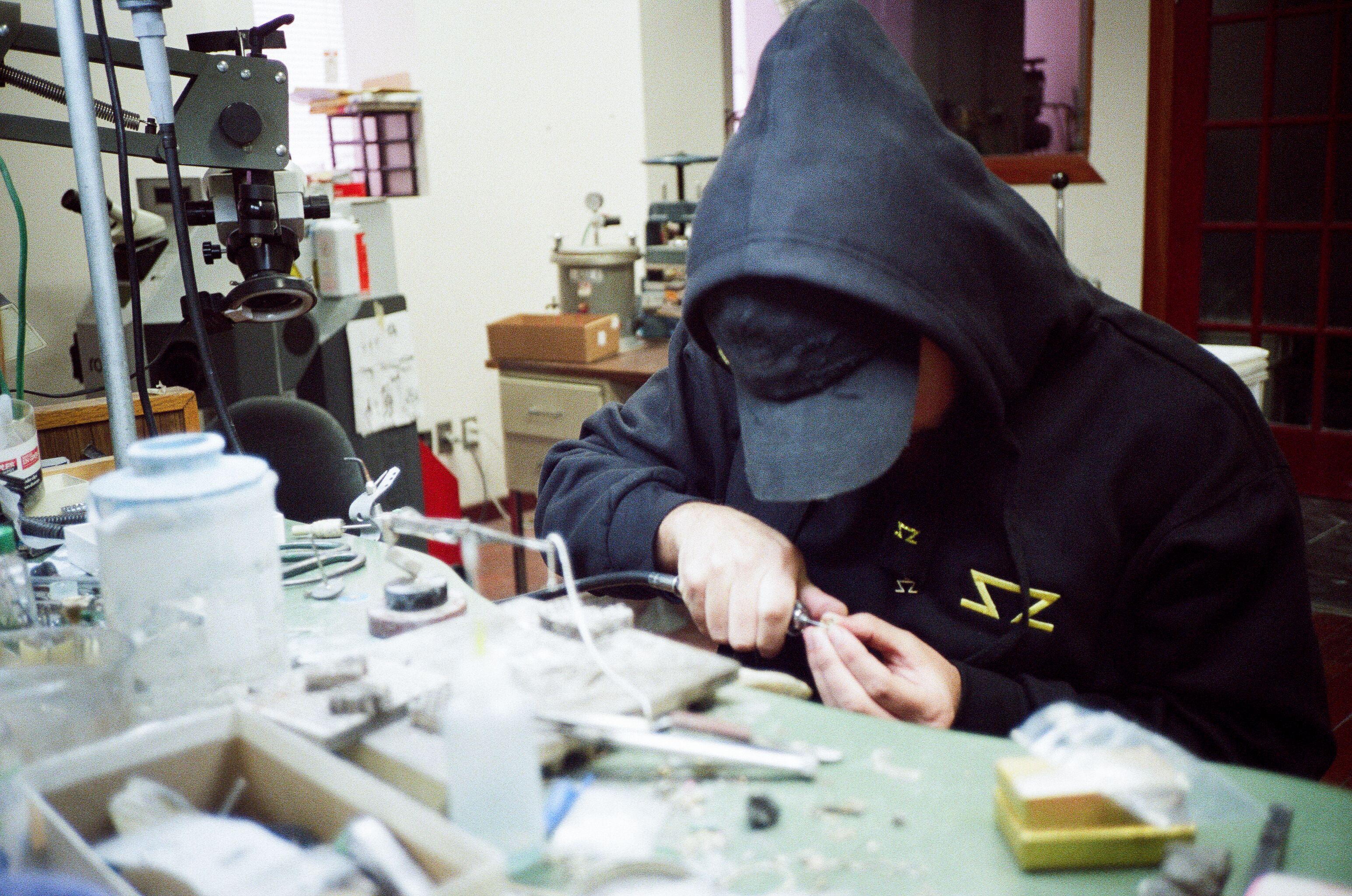 NOISEY: When did jewelry first draw your attention?
Mazz : I got interested in jewelry because of hip-hop. In high school, I wanted to be a rapper, like every other high school kid. I remember seeing an infomercial of [Toronto gold buyer] Oliver The Jeweller. He did a rap video and had video hoes and everything, he was throwing cash and yelling 'ooh yeah'. That kind of sparked it because I made the connection like every rapper wears jewelry and its such a big part of hip-hop culture.
What have been some milestones along the way?
I remember the first time I did a diamond set, that was a big moment. I did grills for celebrities as soon as I started. Celebrities are cool but they're just people. The real benchmarks have been the feedback. The things that I set out to do, the best price, best product, best service, I started to hear that back from people. That was really important to me. All the flashy stuff, I just see that as part of it — it's inevitable. I'm more about the people. Other brands, once they start getting celebrity clients they up their prices, I just up my hustle.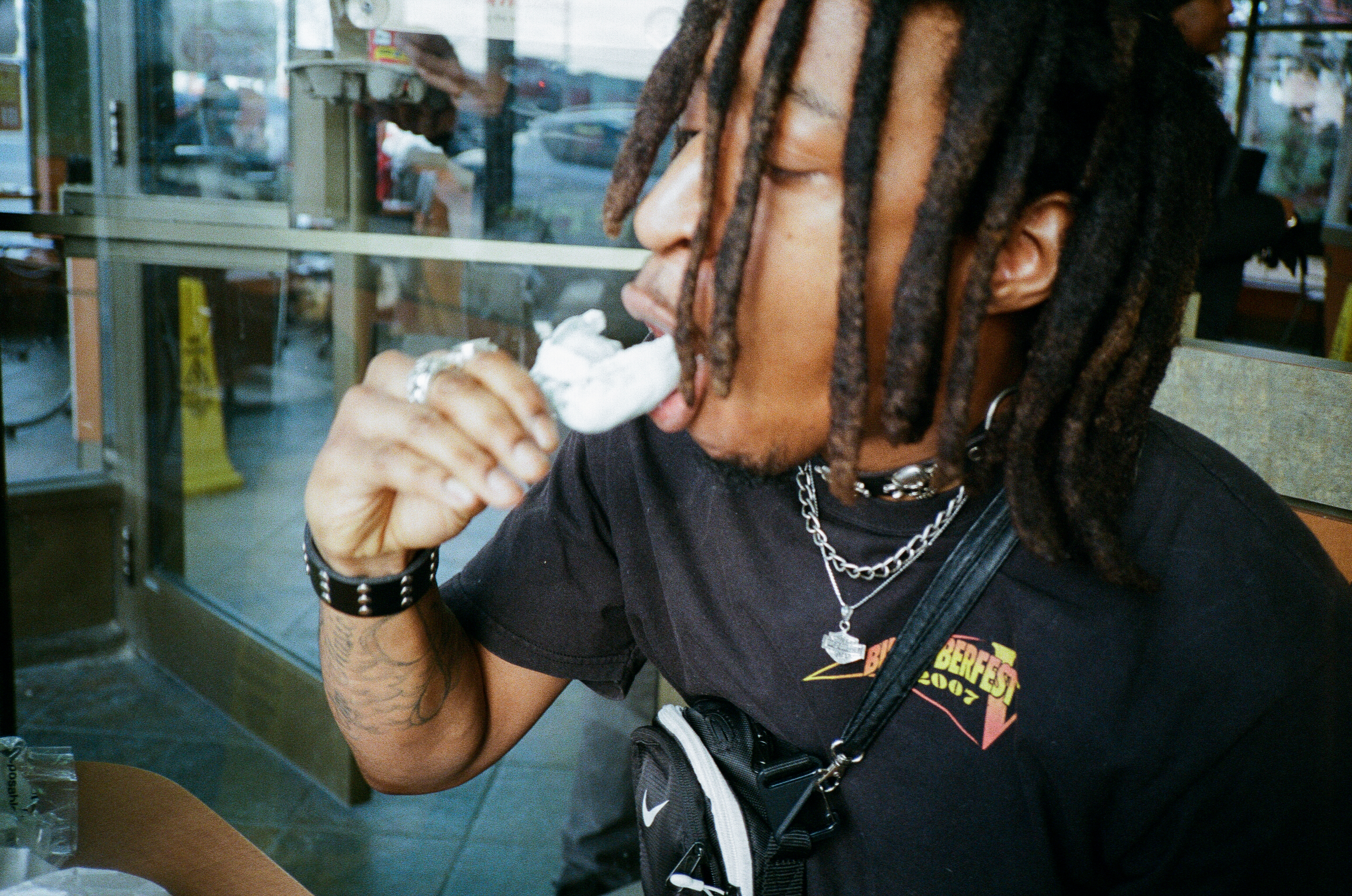 Who are some of the notable clients that you've sold pieces to?
I've got some chains coming for Jae and Trey from 4YallEntertainment. Winnie Harlow, she's one of my favourite people. I made Jus Reign him a custom ring that says Reign and I made a custom turban grill for him. I gave King Bach a chain. I made Christian Delgrossso grills, he was one of my first clients and supporters. I'm working on a grill for Roy Woods right now too.
As a jeweler, you're constantly carrying a lot of valuable goods on you. Have you ever found yourself in any shady situations?
I'm in trap houses all the time. I've done jewelry and grills for pimps and killers and all those types of people. I've never had any issues just because I never have anything on me that's worth anyone trying to hold me up. I've had people try to set me up and call me from unknown numbers and I usually just have fun with them. I tell them I'll meet them and then I won't go see them. I talk to so many people on the phone and I can understand their tone of voice. If they're aggressive or disrespectful I don't give them the time of day.
Dean Rosen is a writer based in Toronto and is now affluent in metal properties. Follow him on Twitter.