Before its closure, Holloway Prison for women was known best for the case of Sarah Reed – the woman who was assaulted by a police officer in a branch of Uniqlo and, four years later, was found dead in her prison cell. It was also where many suffragettes were held, and where Oscar Wilde was imprisoned after he was sentenced for being gay.
Even after it was closed down, in 2016, the site has remained controversial. At present, the land on which it sits belongs to the council. However, like many other formerly public-owned plots throughout London, it's now at risk of being sold off to developers – a move that won't serve the local community in any way whatsoever.
To show how the area could be used differently, activists from direct action group Sisters Uncut decided to occupy the visitors' centre and transform it into a community space for women and non-binary people. In their words, "To demand the government use the land to support survivors of domestic violence, ex-inmates and the local community."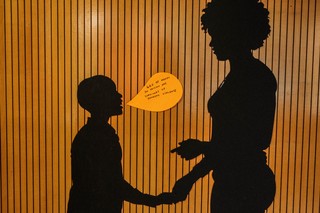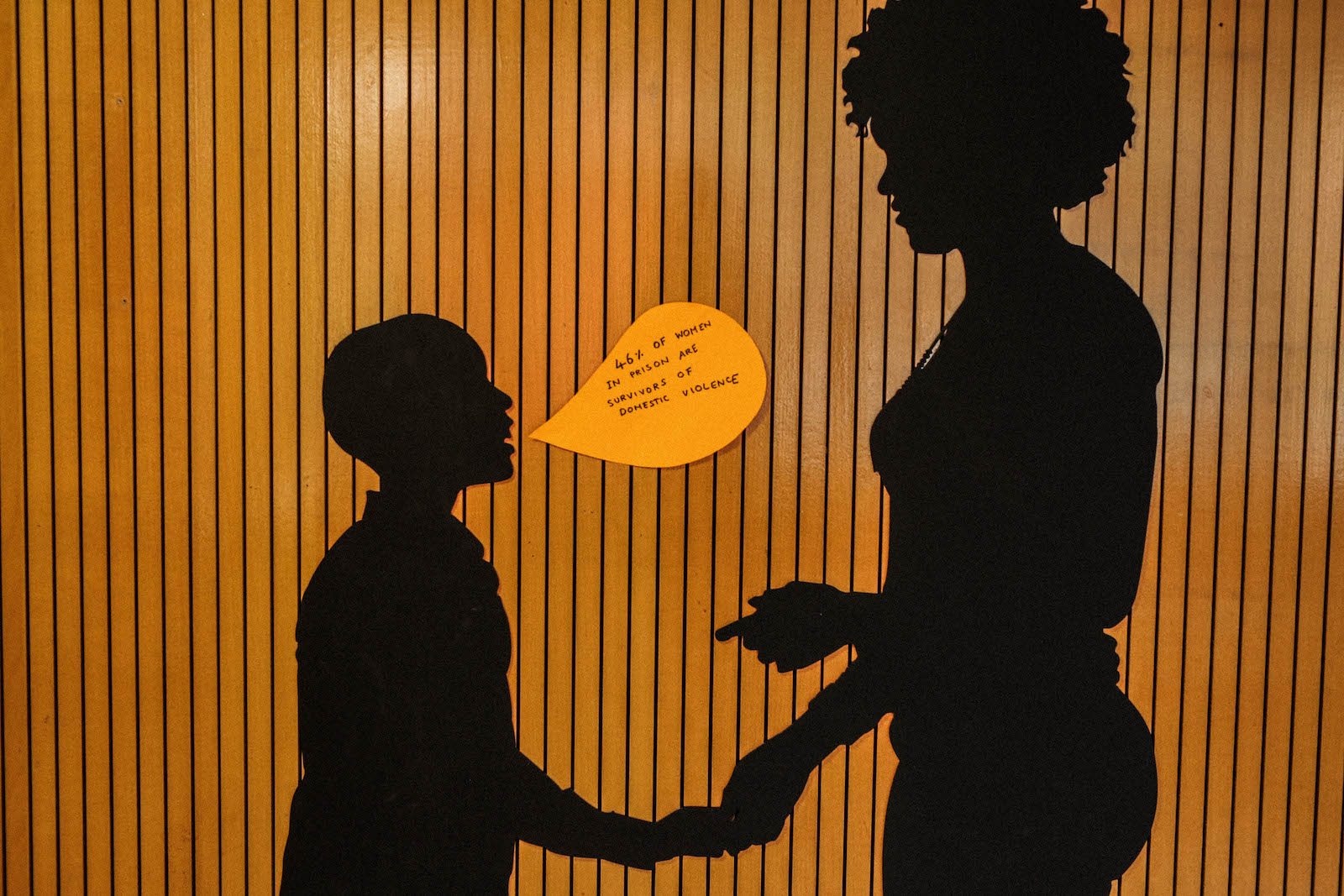 Currently, two women a week in the United Kingdom are killed by a partner or ex-partner. Despite this deeply troubling statistic, 34 women's refuges have been shut due to government cuts. This means there are some areas in the United Kingdom without any support services. To counteract this, the Tories announced a new "Domestic Violence and Abuse Bill", which purports to introduce harder sentences for the perpetrators of abuse. In isolation, this sounds like a partially suitable solution. In actuality, the vast majority of survivors will never bring charges against their abuser, so the policy just shows a deep misunderstanding of domestic violence.
This makes Sisters Uncut's occupation even more timely. They say: "Whoever is elected on June 8th, we demand that they start addressing the crisis in domestic violence services through funding this building as a women's building and addressing the root causes of abusive behaviour as opposed to putting more people in prisons which do not rehabilitate perpetrators."
I spoke to some of the women and non-binary people visiting the prison and holding workshops.
Lucie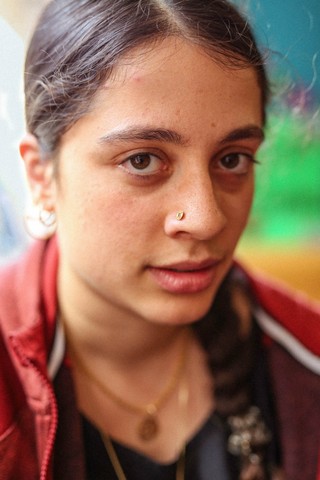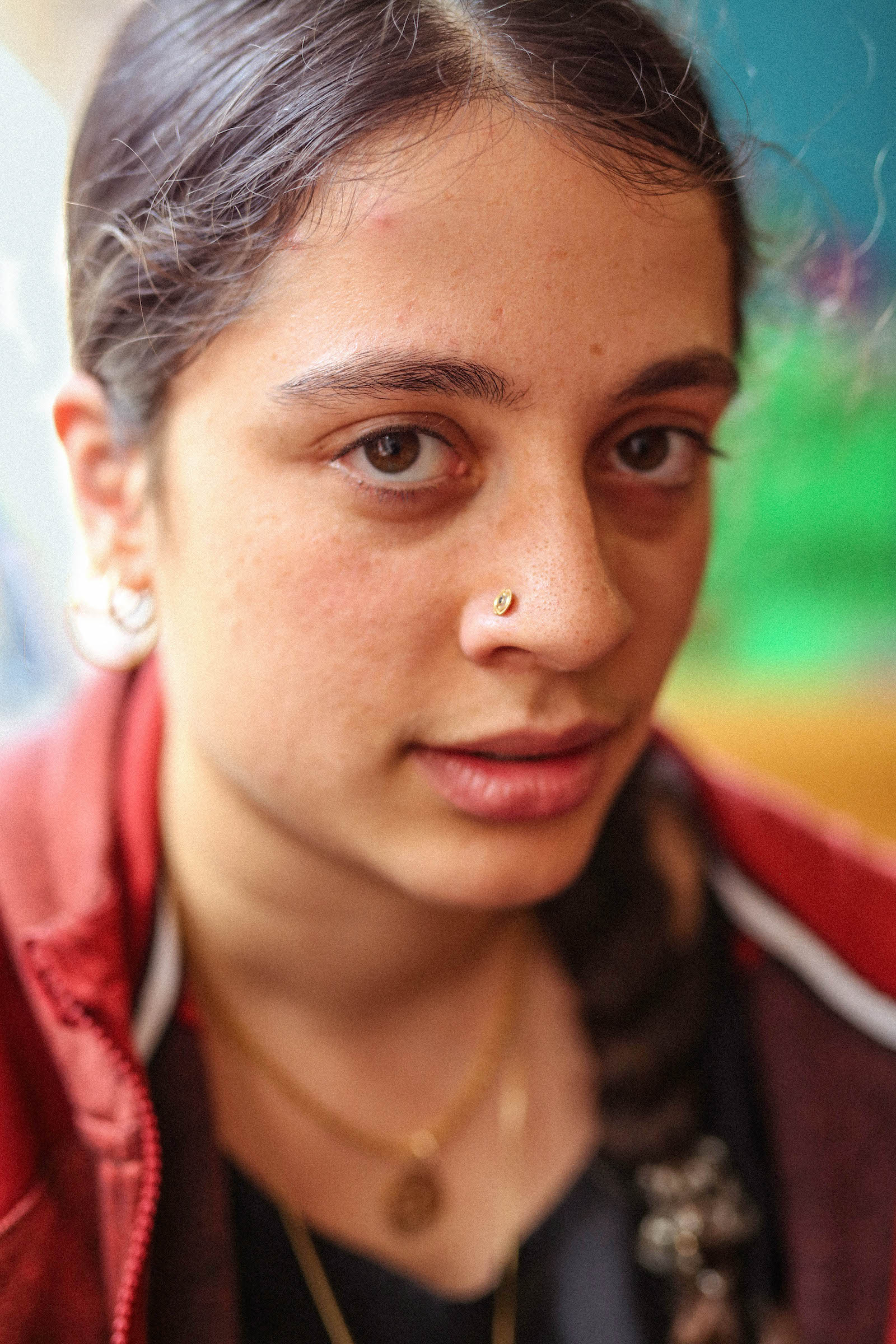 I'm here reclaiming the space because I believe that it should be used as a women's building. Due to the state violence that has been inflicted here and lives that have been lost, a positive environment should be created where some light can be brought to these lives. Nobody in the local community wants this space turned into luxury flats. We need a women's building and we need more social housing. We read about cuts to housing and it feels like there's nothing we can do. This week, I felt differently because we took action. We reclaimed a building because that is what we need.
As a Sisters Uncut activist it's been important because we've shown and discussed the clear link between domestic violence and state incarceration, which a lot of people don't know about. Forty-six percent of women prisoners report having experienced domestic violence, and in reality this figure is much higher. When you contextualise this with the cuts and failing services, you have to ask: if survivors had been properly looked after, would they end up here?
Nandini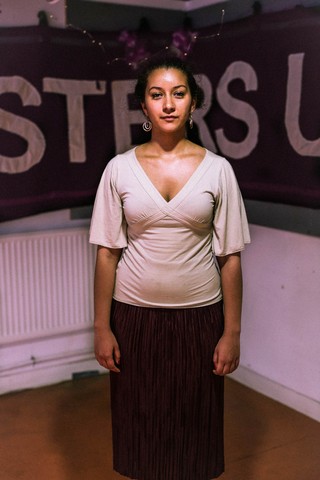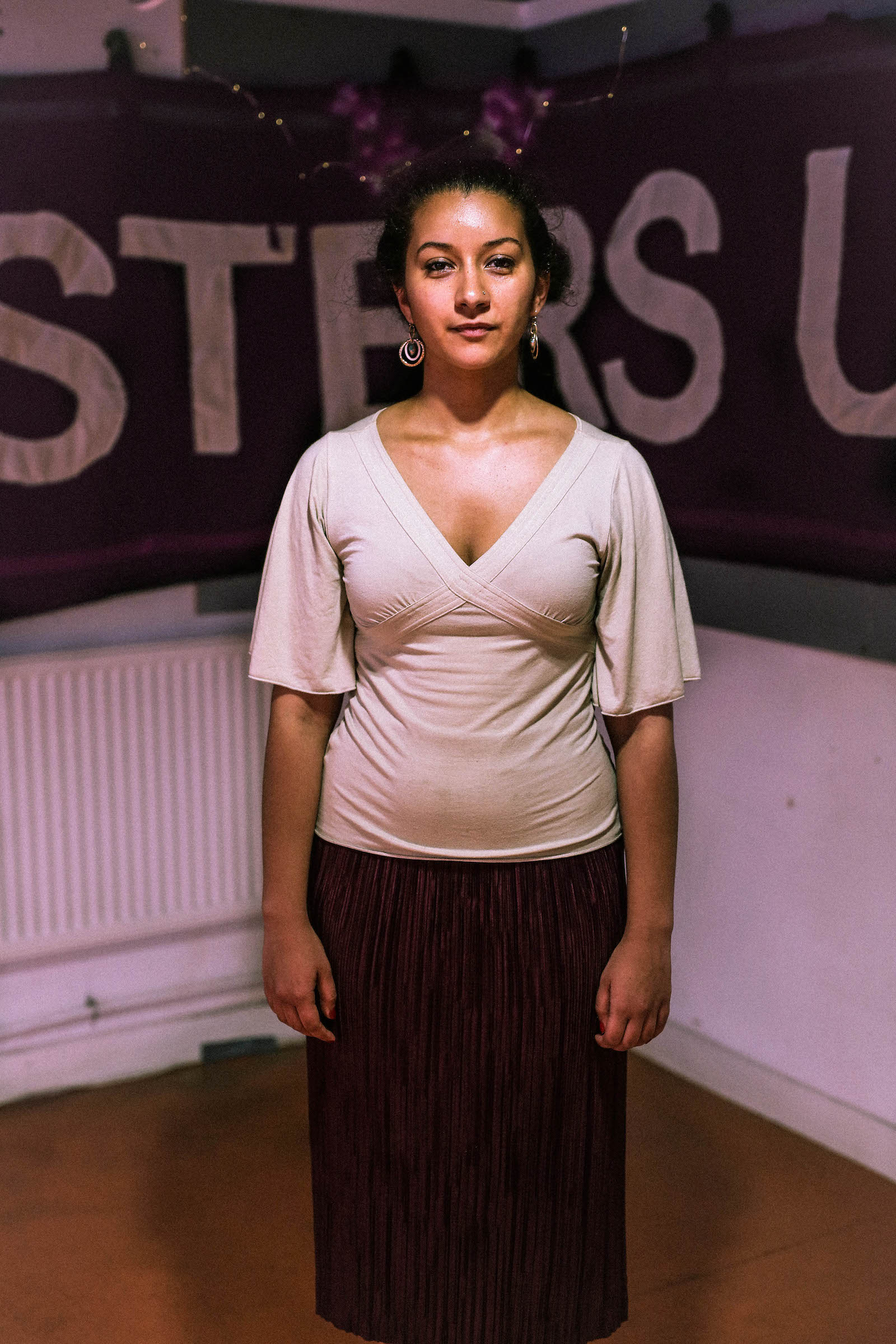 I'm here because the austerity cuts are ideological and they put women's lives at risk. They had enough money to move all the women out, build nine new mega-prisons in the countryside and sell the land, but they don't have money for women's lifeline services? Here, the aims are really clear. We want this to become a women's building, used to support survivors of domestic violence. We want to see actually affordable housing and we are working with other community groups to show how this is possible.
This land has had a very painful history, with Sarah Reed's death last year, the suffragettes being force fed here and it housing various revolutionaries. But also, the way that ordinary women have been treated for minor crimes. Eighty-one percent of women are imprisoned for non-violent offences, and in Holloway this [figure] was much higher as it was a local prison. Tragically, I've heard many stories about women stealing nappies and other crimes of survival. So I'm here because I want to show the government that if we, activists working unpaid, can turn it into a women's building, they can do it too. They can easily give it to a women's service, and there are many groups here that have clear plans and proposals about how.
Kathryn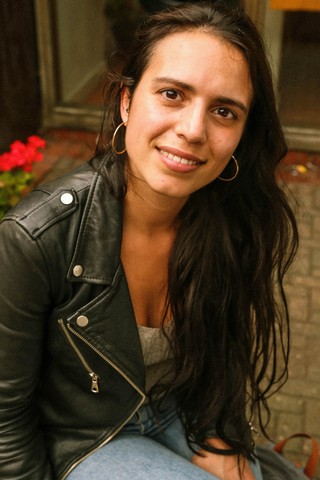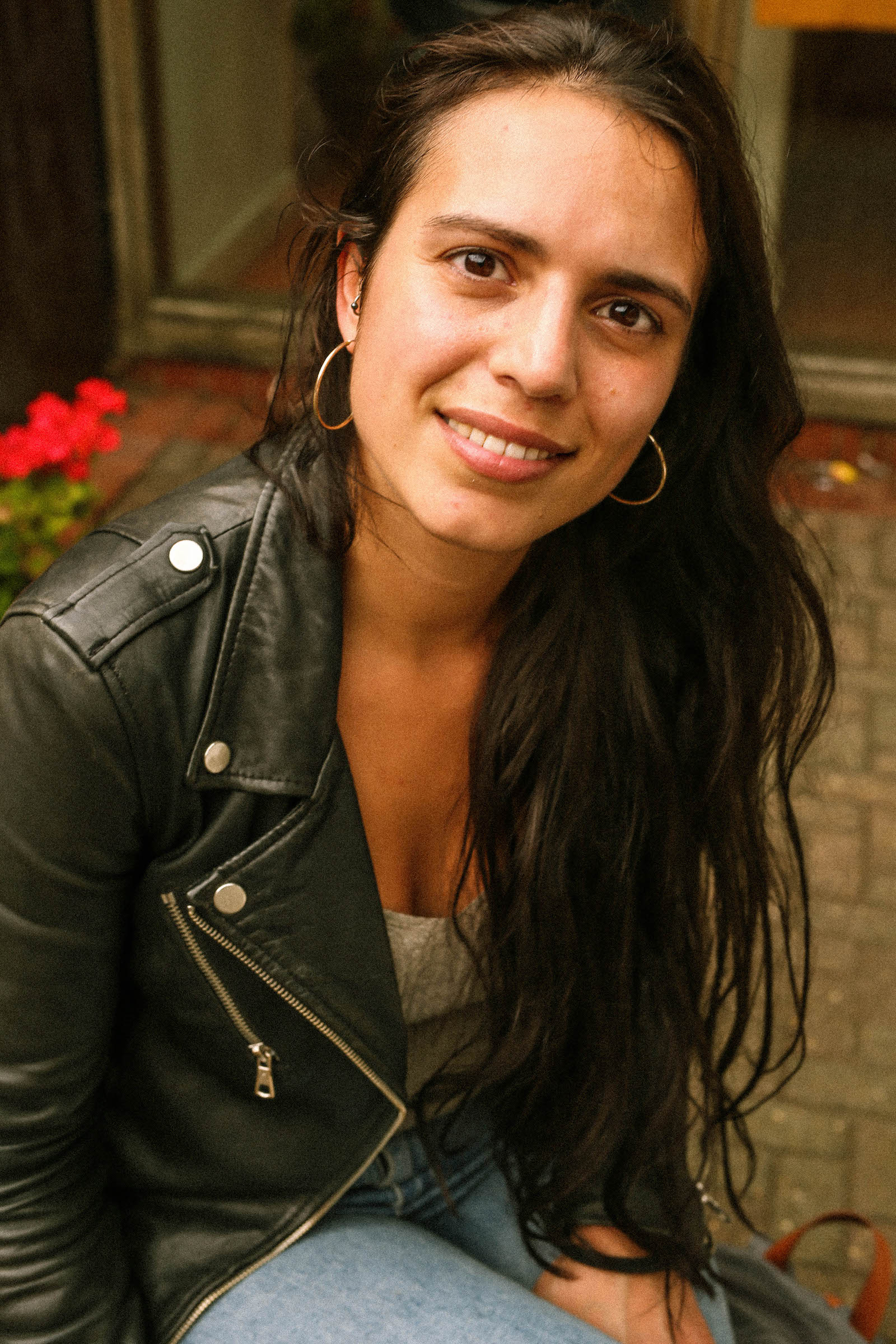 In July, 2016, Holloway Prison was closed down and there were over 600 women incarcerated, so they were moved to two different overcrowded prisons in Surrey. This land is now set to be sold off to private property developers in a London borough which has over 20,000 households on its housing waiting list. We at Reclaim Holloway have been fighting for this site to be reclaimed for public good. Right now, the land is still owned by the Ministry of Justice. It is still public land. We do not need more luxury or private housing. This reclamation of space is necessary because we need it to be on the political agenda.
Politicians like Jeremy Corbyn have talked about this, but [we] had to do something to bring it to attention before it's privatised. Personally, this is important to me because we're turning a space of sadness into another social reality. Women, in the visitors' centre, could only see their children for an hour. It was a site of violence and sadness that broke up families. Now, we have filled it and changed it for good.
Kelsey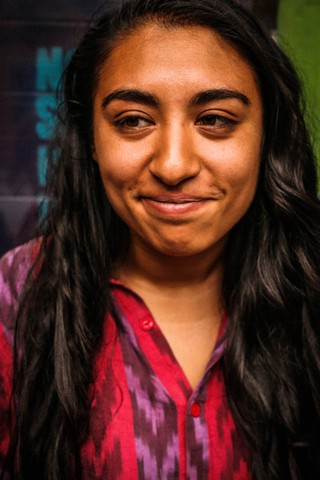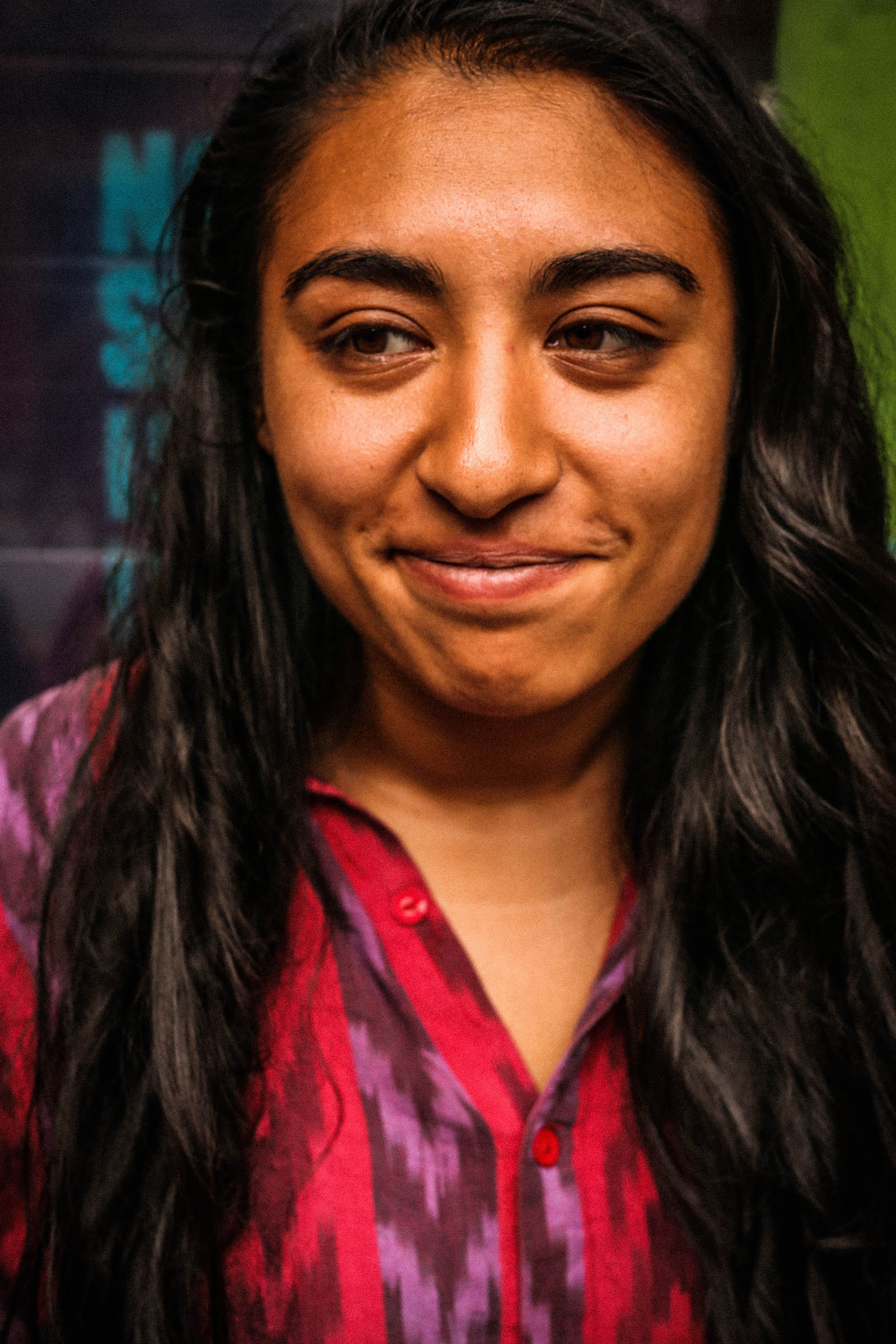 Aside from agreeing with the principals of the occupation, I am here for the women that are closed out of voting. For example, women who are staying in a refuge cannot vote. This is because they need to be able to vote anonymously. For obvious reasons, these refuges are in secret locations and the women will not have a fixed abode, so they can't vote without putting themselves at risk. It could be the reason that a perpetrator is able to find you. Women's Aid ran a successful campaign around this, and the government made a promise that they would alter this, but they didn't do it in time for this election.
Women who are held in detention and those in prison are barred from voting. In regards to detention, most of these women will be released back into their communities, yet their voices will never be heard in an election. As we are a non-partisan group, it is important we do this and are here before the election to remind whoever comes to power that these women and domestic violence services are at the top of their agenda. Some people may think the problem is solved because of the Prime Minister's pledge. But it isn't. £20 million is nothing from the government. This small amount of funding means that the big services, who have more resources, will be the ones to access it. So the specialised services for BME women, disabled women and those outside of London will be the ones to suffer.
Gina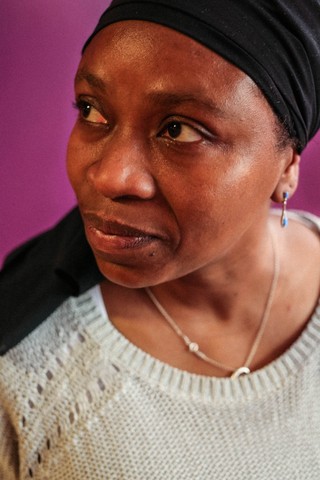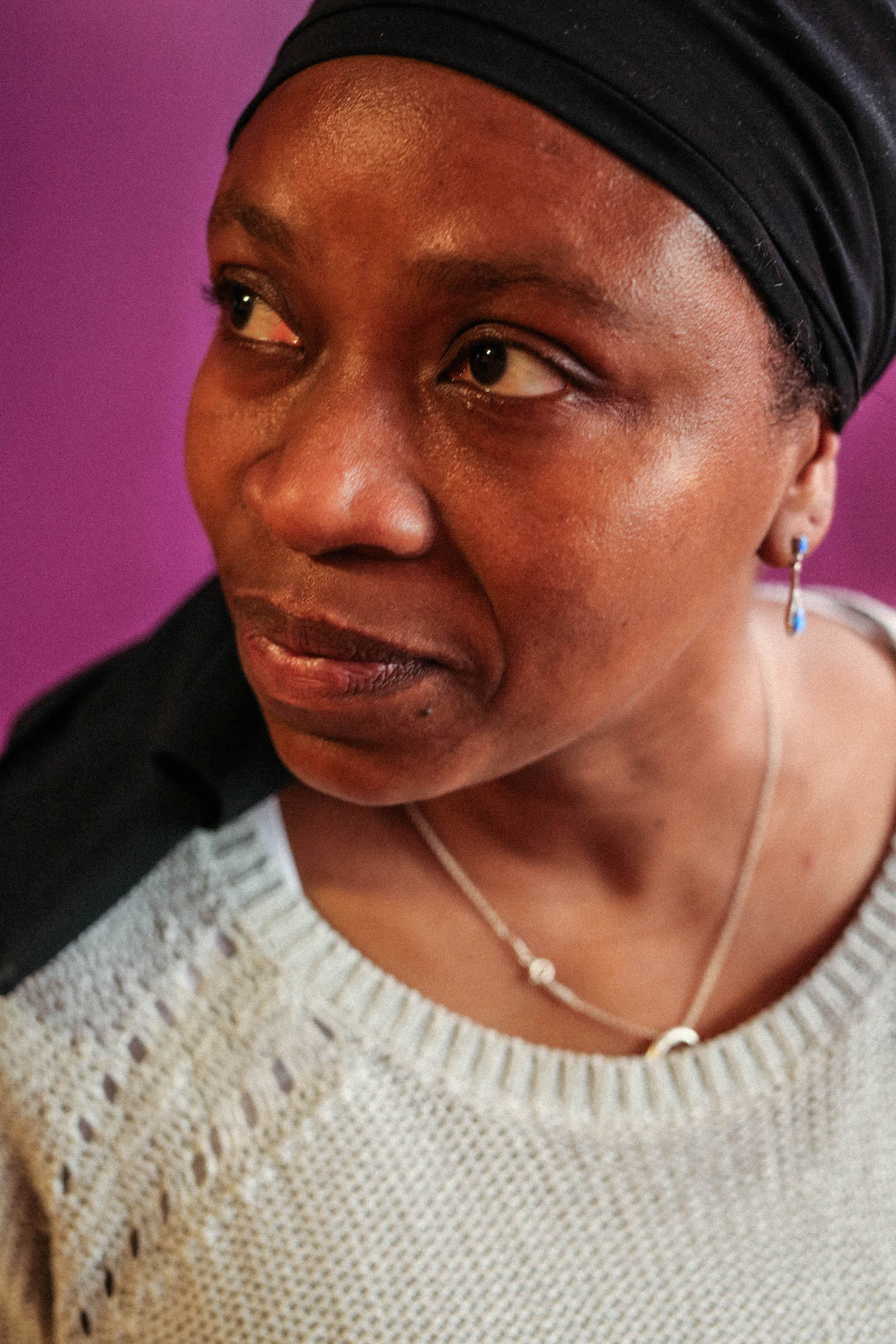 Here, they are empowering the community. That's why it's important to be here. We are not experts, like solicitors, but we're working together as a group. We're telling people that they are not alone and we are here to support one another. With our housing action group, we support people who are having a tough time with their living situations or suffering homelessness. Here, we ran a workshop about homelessness and discussed the word's wider meaning. We spoke about how the councils are supposed to help, which is very important because there are increasing numbers of people going through it and suffering from it. To me, it has been very important to be here because Sisters Uncut have organised a lot of things. I've learnt a lot from their groups and events, and you almost get a true sense of family and community.
Rosamund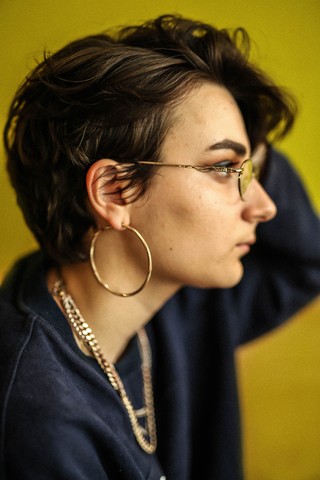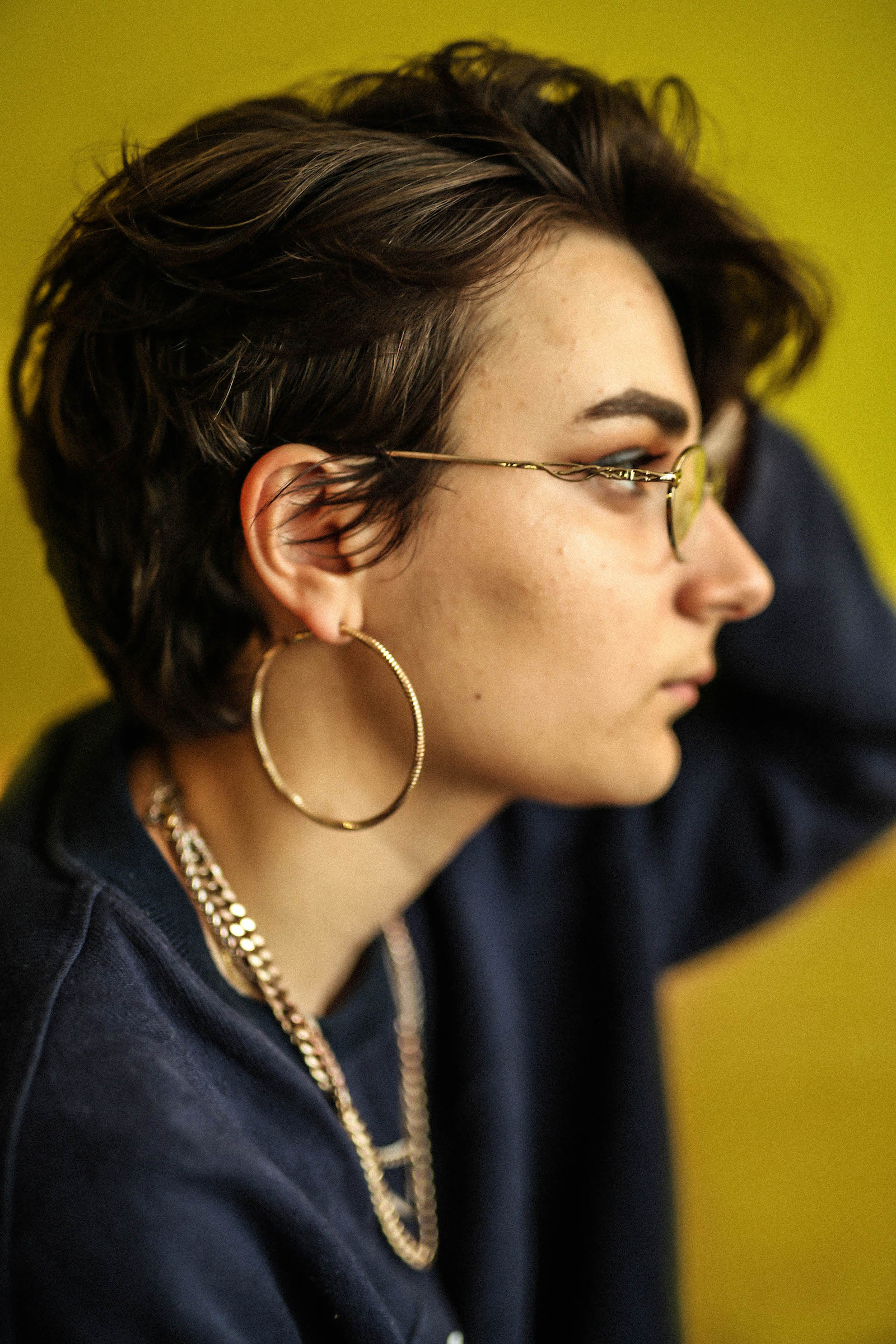 I believe that prisons are not the way that we help people. We really need to stop problems with preventative care, especially for working class people of colour. Instead of helping us, they marginalise us and push us out further and further. Another reason I am here is that there's not enough awareness about the land of Holloway Prison. Most people don't know that this is tax payers' money. So, essentially, it is people's land, and our land should not be given to property developers. A woman's centre would serve the community. While it couldn't make up for the violence that women, such as Sarah Reed and the suffragettes, faced here, it would help heal it.
I'm also here because I want to show how politics is active. Young people are often critiqued for not voting or being interested, but when the government treats us like pawns in their manifesto, why should we? We are almost ignored; domestic violence survivors are ignored. We needed a safe space so we created one. Yes, it has been a lot of hard work and everyone here is amazing. But if we can do it, the government can too. So I'm also in this space to show how active politics is something we can do, and it can become the answer.
Saskia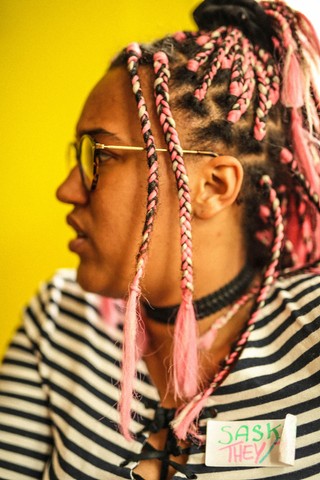 Forty-six percent of women in prisons are survivors of domestic violence. I'm here because people do not often draw the connection between the two. Here, 81 percent of people were in prison for non-violent offences. Crimes such as addiction are things you need help for. Similarly, shoplifting is often a bi-product of poverty and class. I am also here for Sarah Reed. Sarah was beaten up and abused by police officers. It was caught on camera and all [the officer involved] lost was his job. She suffered severe mental health problems and her family weren't even allowed to see her body. We barely know what happened to her. Here, we have all the names of the women who have died here on the walls. Another woman noticed that all the silhouettes of women on the walls were black women; she added speech marks to them with quotes instead of just representing prison as something for black women.
I'm here for the local community. Having spoken to them outside, it's clear that they don't want it to be gentrified. They may not have known exactly what we were doing, but they don't want their money spent on forcing them out the area. With actions like these I hope this space can become something transformative, and being here right now it feels like it has the potential to be. We can only trust ourselves to do this kind of work. Before the government does anything, we have to show them.