When my parents were young, the Mr and Miss England competition was an integral part of British popular culture; the televised finale was the equivalent of The X Factor – it had huge viewing figures and produced household names.
Now, it's largely a fringe event with a website that looks like it's going to give your computer a virus. In fact, it's become so irrelevant that radical feminists can no longer even be arsed to sabotage it, as they did during the event's heyday.
Yet the contest rumbles on, still garnering the odd squeal of press coverage. It's even gaining a new lease of life because of the number of contestants it produces for other reality shows, including Love Island and Big Brother. So I'm at Birmingham Resorts World, a giant conference centre that's as soulless as it sounds, for the 2017 finals.
"I'm a post lady from Grimsby; it can't get more normal than that. "
This year's competition involves 20 boys and 50 girls competing to win a spot at the Miss World finals in China, where presumably they'll kiss lots of babies and explain how we reach peace in the Middle East. Upon arrival, I head to rehearsals, where girls are rolling around in #beautywithapurpose tank-tops while guys thrust and flex their crotches like male strippers.
Beauty pageants have often been criticised for objectifying women's bodies and, sensitive to this fact, everyone who works at the event keeps telling me that "Miss England's not just about looking pretty." The girls themselves all tell me they're excited about showing off their personalities. I find this slightly confusing, since contestants are essentially mute on stage.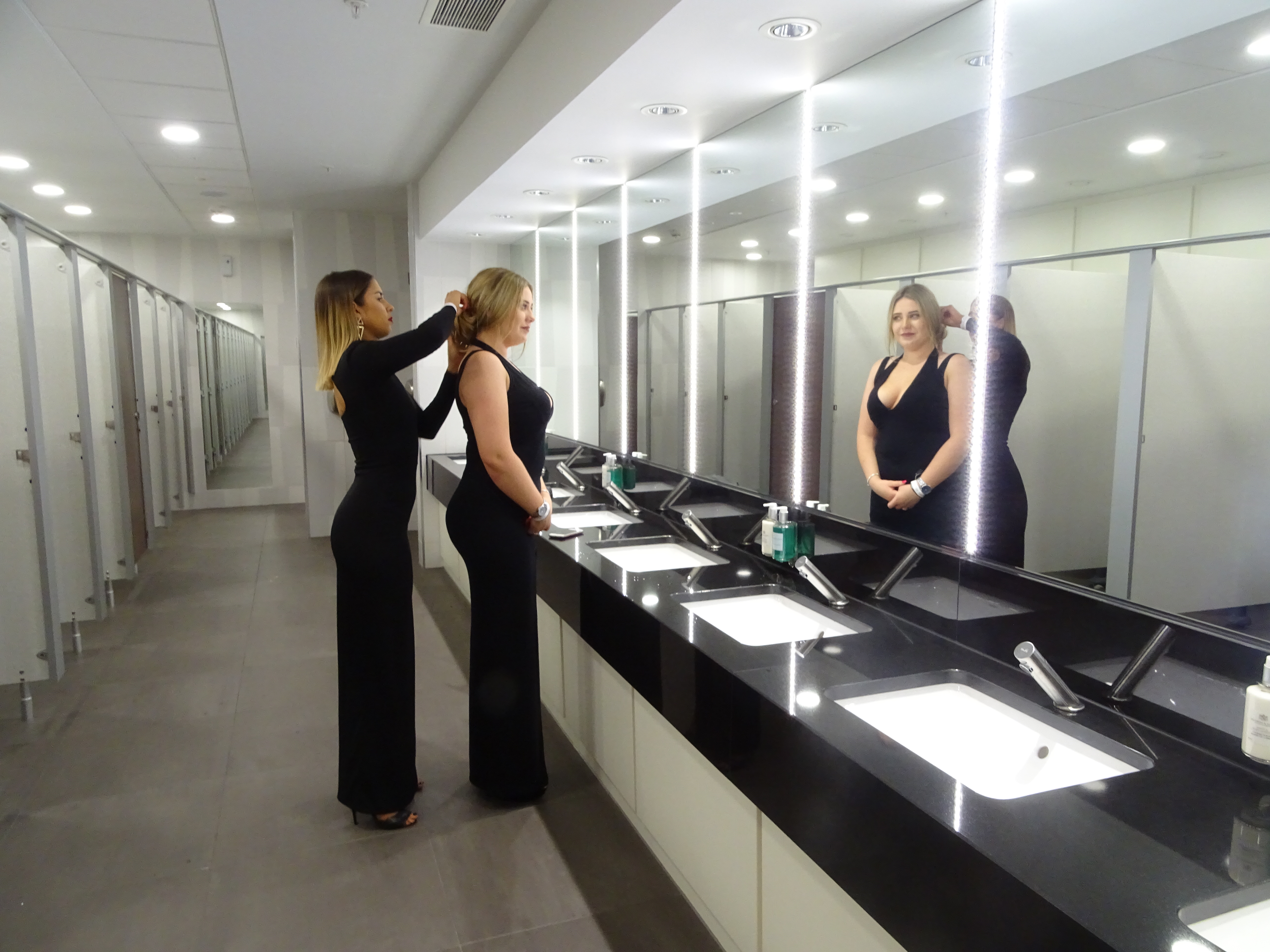 To be honest, it feels more depressing than it does sexist. The sterile, windowless interior (Resorts World has a TGI Fridays, to give you an idea of the vibe) highlights how far the competition has fallen from its heydey. When the girls do occasionally speak it's in bland platitudes, emphasising "female empowerment" above "feminism" and routinely declaring, "I just can't wait to get out there and show the judges what I've got," even if "what they've got" – for the purposes of this competition – is basically good skin and great boobs.
I speak to Miss Yorkshire – who's representing my home county – who explains to me why the competition is more than just a beauty contest. "I'm a post lady from Grimsby; it can't get more normal than that," she says. "I'm working class and I got here through hard work – this competition has nothing to do with money. I don't even have that many friends. I got here through determination and commitment. Winning would mean so much to me – I just want to be an inspiration and a role model."
---
WATCH: Miss Max, a beauty contest in a maximum security prison.
---
Maintaining a smile for 48 hours is not the only physical labour Jen puts into Miss England: the girls are put through an assault course for the Miss Sportswoman sub-competition. After holding a plank until her abs melt, Miss Yorkshire beats Miss Rugby – an Olympic modern pentathlon athlete – for the sash. "It was an absolute shock," she says afterwards, "I've lost eight stone and it's taken two years. I was doing the plank and I thought: 'I'm not giving up now.' My fingers were going purple from clasping on. Even now my stomach is sore. I just wasn't expecting it because I'm not the smallest girl in the competition."
Being caged in by cellulite and hating your body is something most women can relate to, and Jen's success story is profoundly accessible. Like me, her clothes are from places like New Look, rather than Comme Des Garcons.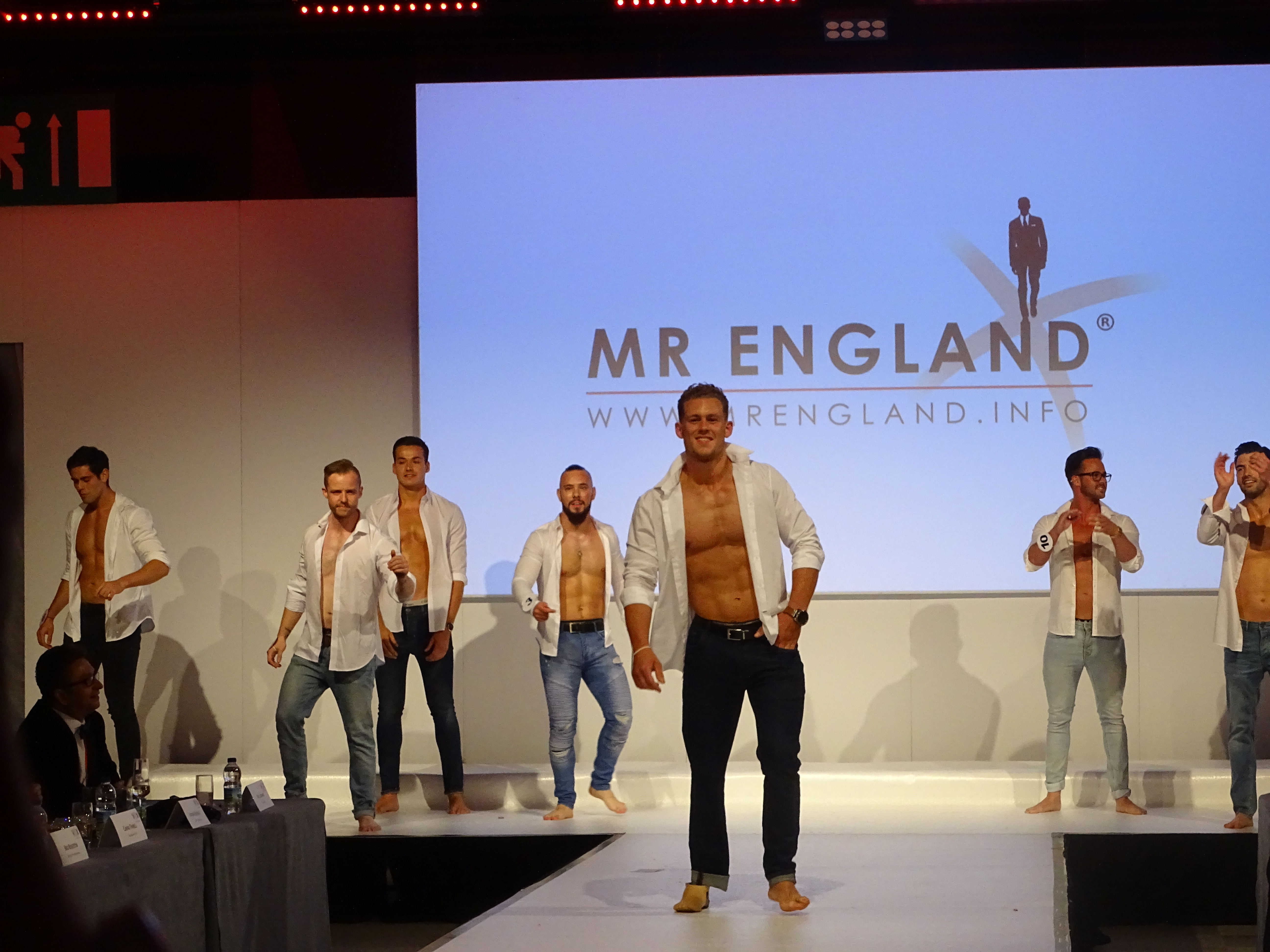 Next, a video plays in which the contestants share "fun facts" about themselves. Faces bearing down like some dystopic Big Brother video-call, they speak of weird talents (Miss Shropshire can play the piano blindfolded and Miss Coventry and Warwickshire can do chemistry with routine kitchen implements) or relatable personal traumas (a grandparent suffering from dementia, losing a close family member in a car accident).
Not only are the contestants relatable, but the competition is financially accessible to women in low paid work. "I am doing my makeup myself, I can't afford a makeup artist – I am on a post lady wage," Miss Yorkshire says. "If it doesn't go right, hopefully my personality will shine through – a smile is the best makeup you can wear, innit?"
The Miss England competition is one of the only times coming from a small town will benefit your social status. Part of the competition functions like a popularity contest, with a vote carried out on social media. When the only thing going on in your town is a Shell garage, an old folk's home and a roundabout, the community is likely going to bother giving you a vote. So, for example, while Miss Derbyshire has had plenty of local press coverage, Miss London is unlikely to make the Evening Standard – contributing, perhaps, to her elimination in the first round.
Another good example of this is Miss Nuneaton, who models at corporate events but also pulls pints of John Smith's at The Haunchwood Sports and Social Club in her village. "Nuneaton is so small, I've got literally everyone in the town involved," she says. "There's a little group, Nuneaton Community Forum, and it's got 1,000 likes and everyone is going mental on it about the Miss England competition. I am just hoping I can make Nuneaton proud."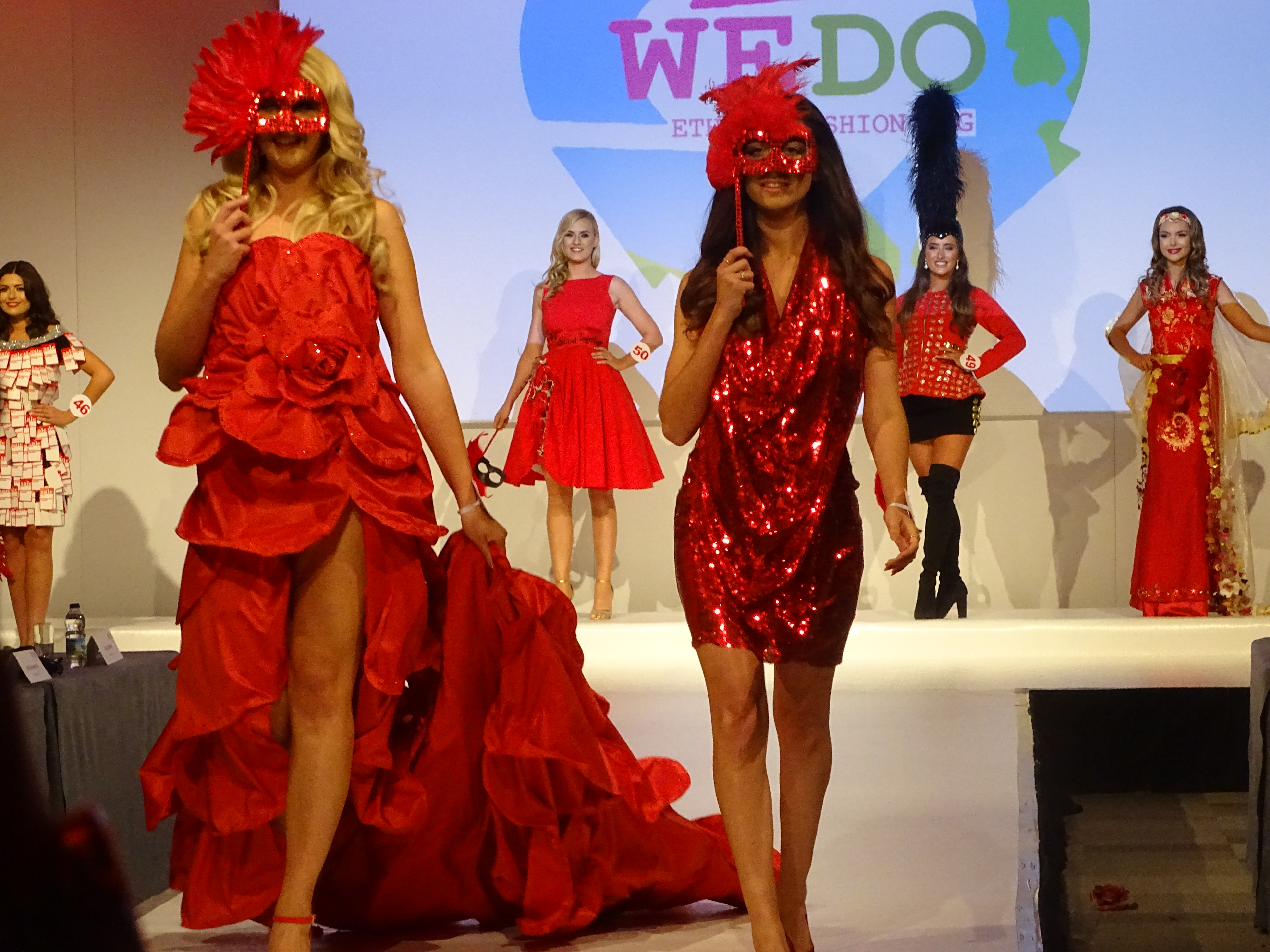 Many of the girls have become minor celebrities in their local communities. Miss Shropshire, an Instagram influencer, who promotes anything from hangover cures to Billion Dollar Smile teeth whitening kits, is regularly sighted across town. "At the local carnival I did the parade in my heels, and when I took them off they announced it on the local radio," she says.
I'm slightly taken aback by the girls' fierce loyalty to their local communities; today is the first time I've heard anyone below 55 speak positively of Preston. It's also strange being around young people who choose to stay at home with mum and dad. "I'm from one of the smaller towns in the competition," Mr South Shields tells me, "and it's nice to represent that. I am very much a proud South Shields seaside man. I have good manners, I'm positive, I like to dress up for events. Northerners are very family-orientated – I think it goes back to the miners and stuff. Men of 36 have their mam fussing around them, sorting out their tie."
As the girls begin walking the catwalk, I realise what they meant when they said they couldn't wait to get their personalities across. With their paralysed faces and mute performances, they communicate how one does when stunting in a nightclub, attracting potential sexual partners (or, in this case, judges) via subtly coordinated gestures, crinkling up the side of a mouth or glossing the lip with a tongue.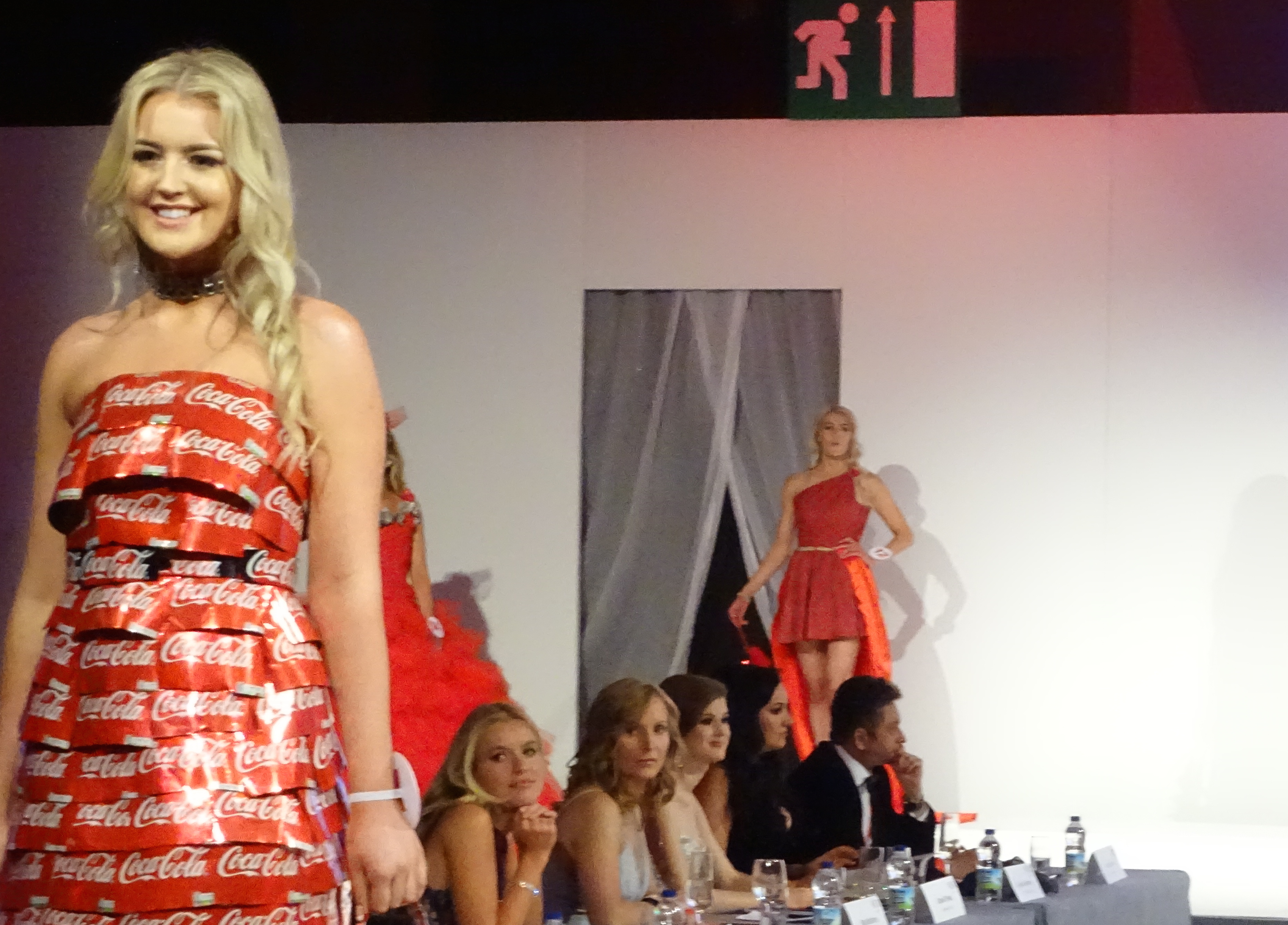 Next, my favourite section: the eco-outfit round, in which girls walk in red dresses they've made out of recycled materials. Miss Leicestershire walks the catwalk in a dress with A+E blood sachets attached to it. Her dress is emblazoned with "Miss Blood Donation" and her look is completed with matching red lipstick.
"Next up we have got a treat for the ladies and for some of the gentlemen," winks our host, Mr England 2013. "This is a part of the show I for one am very excited about." And out come the Mr England contestants, showcasing their torso-thick thighs in English sportswear. Why couldn't they make eco-costumes?

On it goes. By 11:30PM I'm slightly delirious after hearing what must have been the 12th rendition of Beyonce's "Halo". When the prize for Miss Social Media is awarded to Miss Dorset, her mum, who is standing directly to my left, nearly bursts my ear drum with her screams.
Eventually, it is time to crown the winner. Half the room has already cleared off to flop onto their Travelodge mattress. But the contestants and their families remain, their foundation melting under the hot stage lights, squeezing triple-crossed fingers until the Miss England 2017/18 title is awarded to Miss Hope Valley. She's planning on curing cancer. I wish her the best of luck.