Here's How Far Young People Go to Find Housing
Finding a place to live can be worse than finding a new job. Welcome to the world of rental résumés.
Photos courtesy of Andrew Santos (left) and Esther Minywab
If you live in a city with a housing crisis, finding a new place to live can be a terrifying experience. It means basically taking on an unpaid part-time job for weeks to months sifting through rental websites, Facebook groups, making numerous posts pleading with friends for leads, and going to viewings for apartments you won't even get.

To stand out amongst the crowd, there's a move more people are opting to take: making posts on social media that read similarly to dating profiles, often accompanied by photos of themselves.
Madison Perry, a 28-year-old real estate agent who lives in Whistler, said she was "sourcing out all other options" when she made a post about herself in a local Facebook group. It included four photos: three of herself (one of her skiing, a headshot, and one of her on a paddle board), as well as a photo of her dog Danny, which she described in the post as "super clean and mellow." The post also included descriptors about herself: "career driven," "YSF" (young single female), "long time Whistler local." (Perry has since found housing through a friend, a 300-some-square-foot studio for $1,100 a month, though she said she felt the post helped get the word out to her community that she was actively looking.)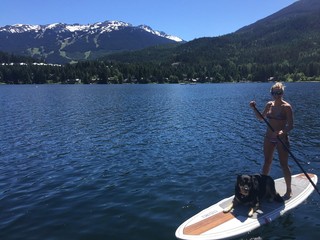 Posts like Perry's have become increasingly common on social media in places that have housing crises, such as Toronto, Vancouver, and, of course, Whistler. (Many Whistler locals I've talked to, including Perry, point to Airbnb as affecting the amount of housing available in the BC ski town in recent years.)
"It's like a treasure chase at this point," Marco Mendiola, 29, told me over the phone when I asked him about why he made a similar post in a Toronto group. Mendiola used to live in Toronto, but moved to neighbouring Mississauga to save money last year. He is looking to move back to Toronto in February 2018.
"Small bio about me. I'm 29, work in the film and tv industry... likes going out to bars and clubs whenever I'm invited but always down for a quiet night in for movies or board games," part of his post read. To accompany it, he posted a selfie of him with a Raptors player.
"I couldn't imagine five years ago that I would be doing this," he told me about the post he made. So far, Mendiola received a few messages from people who were looking for a prospective roommate to hunt for housing with, but no other leads from his post.
Another Torontonian I interviewed, Erin Holman, 28, messaged me minutes after we got off to the phone to tell me she'd secured a small bachelor for a steal—$850—in a west-end neighbourhood. She'd been looking for about two months when she put up a post similar to Perry's and Mendiola's in a local rental Facebook group.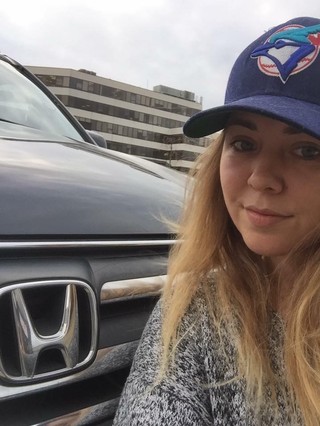 "I was like, maybe if I make this super funny... Maybe people will respond," Holman told me. Her post, in part, read: "Me and my Betsy (my car) are looking for a forever home... I am a fashion designer for a well-known active brand, 28 years of age, clean, considerate of other people's space, and get along well with others!"
The photo she chose to pair with it was a selfie of her wearing a Blue Jays hat next to her Honda. Holman said she was going for "nice," "approachable," and "wholesome" with her photo choice. "I don't want too look too sexy or too bitchy... I want to look like a cute girl with a Honda," she told me. Though Holman received some responses to her post, she ended up finding her new bachelor apartment on Kijiji.
Out of the numerous people I interviewed for this article, just like Holman, nearly all of them said that "approachable" was something they were going for with their photo choices.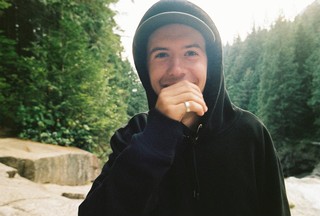 "I just felt that if I was someone who had a house or room to rent, I'd want to see what the person looks like," Noel Goertz, a 19-year-old fashion designer from outside Vancouver who just moved to Toronto told me. "I think it just makes me look approachable and friendly, and it wasn't too intimidating," he said. The photo he posted to market himself as a prospective renter was an outdoor selfie of him smiling and wearing a hoodie.
"Who doesn't want to see a nice smiling, friendly face?" Esther Minywab, 23, who just moved to Toronto from Ottawa told me. "I felt that would raise my chances of people either going on a hunt with me, joining forces to find a place together, or people messaging me." Minywab has now moved into a temporary sublet via responding to someone else's post, though she is still looking for a permanent living situation. But, she said, even though her post specified she only was looking to live with women, she got several messages from men approaching her. Perry mentioned similar messages in response to her post: She received multiple requests for dates.
Some are taking it even further to market themselves as prospective renters. Patrick Wiltse, a 27-year-old content marketer, made a tongue-in-cheek video about himself and posted it in a local Facebook group after he'd become homeless his first week in Whistler.
"I'm comfortably self-employed with savings in the bank, so rent will always be on time," Wiltse said in the video, while holding up a fan of Canadian $20s. "As a housemate, I'm clean and quiet, and if I'm home I'm probably reading, working, or sleeping," he added. "I'm not opposed to a good time, but I'm not a party animal either."
Wiltse told me he was overwhelmed with messages and viewings following the posting of his video, which only took him about 20 minutes to make. Within 48 hours, he found an ideal living situation and is still happily housed today.
"It's the idea of pattern interrupt," Wiltse told me. "You can always show people something good, but you're never going to win over their attention unless you show them something that's both good and different."
Andrew Santos, a 23-year-old videographer and YouTuber who just moved to Whistler this month, also made a video to grab the attention of people with housing available in the town. "If you didn't stand out, you had no chance," he told me over the phone. "My video definitely helped." Santos said he also put on his Tinder profile that he was looking for housing in Whistler.
Though Santos said he didn't find a place directly from the video, he was contacted by numerous people when he posted it in the same local Facebook group Wiltse had posted in. He ended up scoring a room in the home of a mutual friend for over $1,000 per month. "Even though there is a housing crisis, it's really cool to be in a place where people really want to be there," Santos said.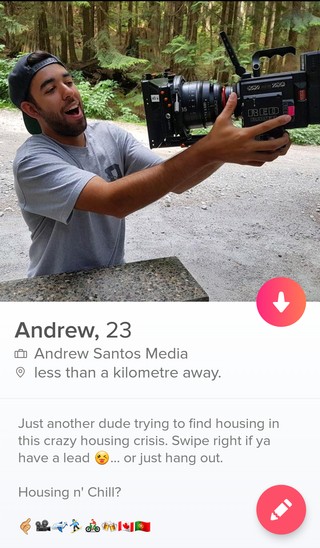 Even though it appears to have become a trend recently, an earlier example of a young person marketing themselves similarly as a roommate appeared in 2013. It was via Hugh Podmore, a Canadian from British Columbia who was moving to Toronto. Podmore said his Imgur photo essay "I WANT TO LIVE IN YOUR HOUSE! (But not in a weird way)" went viral and helped him quickly find an ideal place for $600 per month on Ossington Avenue in Toronto, where he stayed for four years.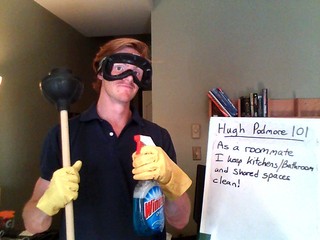 Podmore said it's cool to see that similar-style posts have caught on via Facebook groups.
"It continues to help me find housing," Podmore told me. "I recently moved to Ottawa, and I used the old ad as a link in my emails when I was responding to ads on Kijiji in order to try and get a better response from people."