Kevin Vickers is a Canadian hero. In the event that your attention span has been melted by the neverending hedonic nightmare of social media, Vickers was the Sergeant-at-Arms of the House of Commons who helped the RCMP take down gunman Michael Zehaf-Bibeau during the Parliament Hill shootings in 2014.
For his distinguished service to Crown and country, he was appointed as Canada's ambassador to Ireland in 2015. Normally this would be a fairly relaxed position, but Vickers' keen sense of justice would not rest. In May 2016, he took on one of Her Majesty's most ancient foes: an Irish republican who deigned to protest a memorial ceremony for British soldiers killed putting down the 1916 Easter Rising.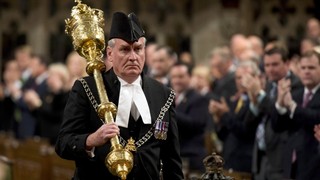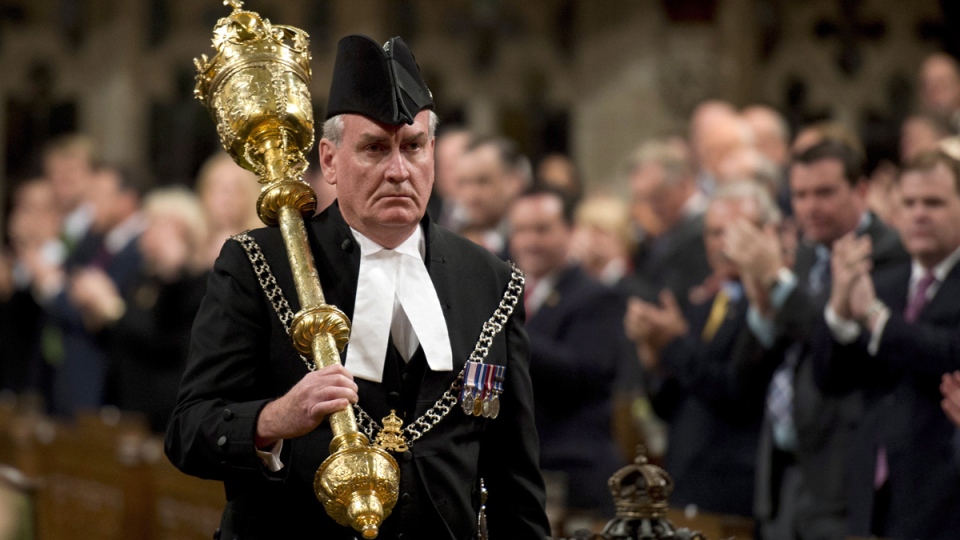 But now it seems Vickers is faced with his greatest foe yet: the angry, disembodied spirit of Irish revolutionary Patrick Pearse.
Pearse was one of the central figures in the 1916 Rising. He stood on the steps of the General Post Office in Dublin to read the Proclamation of the Irish Republic, and as the chief theorist of Irish nationalism had been selected as its future president. He was also among the first of the rebels to be executed when the British brutally quashed the insurrection a week later.
As it turns out, Pearse also lived at Glanmire House, the official residence of the Canadian ambassador. Now Vickers finds himself accosted at all hours of the day and night by mysterious laboured breathing and rattling chains. According to a Facebook post from the ambassador, the haunting of Glanmire has reached such a pitch that the maid often refuses to go upstairs.
(Meanwhile, Canada's previous ambassadors Pat Binns and Loyola Hearn both insist that the house is not actually haunted by the ghost of Patrick Pearse. The real estate agent who sold Glanmire in 2005 wrote an email to the National Post urging Vickers to "stay off the brandy." Obviously, of course, the simplest explanation is that the house actually is haunted, and the previous residents simply failed to notice Pearse's otherworldly presence because they did not rouse him to anger.)
At any rate, since the house is definitely haunted (because ghosts are definitely real), Kevin Vickers has his work cut out for him. The Irish are not to be trifled with; they have strange and mystical powers. By tackling the republican protester and thereby disparaging the memory of all those who died for a free Ireland, Vickers in all likelihood has unleashed some kind of terrible curse upon himself.
Follow Drew Brown on Twitter.