A little less than ten months from now, Canada is set to become the first G7 country to fully legalize marijuana — not just for medicinal purposes, but recreational as well, with the previously-prohibited organic slated to hit the marketplace no later than July 1, 2018.
But with the clock ticking down on the federal Liberals' self-imposed deadline, we still don't really know exactly just how the proposed legalized pot regime will actually work.
We have a general sense of what the overall framework will look like, of course, courtesy of the Cannabis Act, which was unveiled in April and lays out the parameters for buying, selling and using pot products: From restrictions on advertising the unique properties of particular strains to limiting how many plants can grown and harvested for personal use to setting a minimum age of 18 for partaking in the product at all.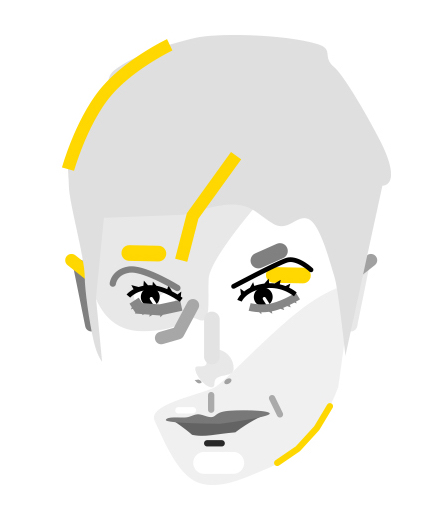 What we don't know — yet — is where, exactly, we'll be able to shop for it. Will it be available at the corner store, from specialized dispensaries, online or off the menu at a cannabis lounge? Or will such sales be limited to dedicated, government-run retail outlets, licensed pharmacies, or both?
How much should it be taxed: And once that rate has been set, how should the various levels of government divvy up the proceeds?
What about vaping, or gummies or THC-laced body cream and other smoke-free alternatives? If cannabis oil is legal for sale, why can't enterprising artisans offer THC-laced butter, or pastries?
Should you be able to grow your own, or fire up a joint, in an apartment complex or condominium — or, for that matter, in a public park?
If cannabis oil is legal for sale, why can't enterprising artisans offer THC-laced butter, or pastries?
On the industry front, should the new licensing rules be tweaked to ensure smaller "craft" producers can compete against potential industry giants, particularly those that are already producing bushels under the existing provisions for medical marijuana?
What about aboriginal-owned businesses, and those who want to serve remote communities?
Should packaging laws require extensive warnings on the potential health risks of marijuana use? What about the potential benefits? Will producers who pride themselves on the purity of their pot be allowed to describe it as "organic", or does that come too close to encouraging use? Or, given the stringent new plain packaging that may soon be required for tobacco, should pot products be placed under the same rules from the start?
And speaking of medical marijuana, will there even still be a need a separate stream for prescription-grade pot, or should it all go through the same stream, thus removing the onus on physicians to write up scripts despite concerns over the lack of research into the long-term efficacies of such treatment? If so, will patients still be able to have their pot covered — in whole or in part — by insurance?
Those are just a few of the questions likely to come up in Ottawa this week as the Commons health committee kicks off its first week of witness hearing.
A quick recap for those who may not have been following every twist and turn in the parliamentary plot: The bill garnered the all-important second-reading nod of approval-in-principal shortly before the House rose in June, with the chorus of yeas coming from not just the governing Liberals but the opposition New Democrats, the Bloc Quebecois and lone Green MP Elizabeth May as well, with all but one Conservative — longtime pro-legalization libertarian Scott Reid — voting against it.
Given those numbers and, more crucially, the governing party's comfortable majority at the committee table, it's unlikely that the bill will undergo any major — or even substantive minor — rewrite without the support of the government
Will patients still be able to have their pot covered — in whole or in part — by insurance?
Still, over their two-years-and-change in power, Team Trudeau has shown itself to be at least a little more open to the prospect of revising legislation based on what it hears during the committee process, which is why so many interested parties responded to the call for comment in the lead-up to this week's hearings.
To date, more than 100 written submissions have been posted to the parliamentary website, while over 60 groups and individuals have been invited to testify in person over the next five days, during which the committee will sit from 8:30 a.m. to 6 p.m. with a one-hour break for lunch.
Here's a day-by-day breakdown of the draft agenda as of Friday, which may or may not fluctuate over the course of the hearings, depending on witness availability and other factors.
MONDAY
The hearings get rolling this morning with an extended session on federal, provincial and territorial responsibilities, which will take up the full four hours allocated for the morning session and feature panel discussions with various and sundry departmental officials from Health, Justice and Public Safety, as well as an appearance by former Liberal public safety minister Anne McLellan and McGill professor Mark Ware, who co-chaired the initial task force on pot legalization, as well as associations representing pharmacies and pharmacy distribution services.
During the afternoon session, the committee will focus specifically on provincial responsibilities, including perspective from the industry, which will feature testimony from the Canadian Hemp Trade Alliance, Cannabis Canada Association and the Saskatchewan Ministry of Justice, and will likely delve more deeply into the nuts-and-bolts of setting up — and administering — both production and sales.
Day One wraps up with a two-hour session on justice and public safety, including a presentation by the Canadian Medical Association, which, according to its brief, is keen to ditch the medical marijuana track and get physicians out of the pot debate entirely.
TUESDAY
Not surprisingly, the committee is set to spend a little more time looking at the justice and public safety implications of the new regime, starting with a panel discussion with the Canadian Association of Chiefs of Police, the Ontario Provincial Police and the Saskatoon Police Service, as well as a second panel dominated by academics and lawyers.

After lunch, the committee will shift its attention to the international front — and specifically, the experiences of other jurisdictions with legalization and decriminalization initiatives, particularly Colorado and Washington State, with witnesses from the relevant revenue departments and regulatory authorities set to appear alongside American activists and advocates from both the pro-and-anti sides of the debate.
WEDNESDAY
As the first week of hearings hits the halfway point, it's time to focus on the micro-effects of the new laws — namely, "household cultivation of plants," which the bill would permit in limited quantities — four bushes, tops. Among the key witnesses on that question is likely to be the Canadian Federation of Apartment Associations, who are, not surprisingly, less than keen on any laws that allow unrestricted growth or use of marijuana in a multi-family residential setting.
That will be followed by an extended two-block discussion on age restrictions — and, more controversially, the prospect that under-18s charged with pot-related offences could end up with a criminal record, which even those with little enthusiasm for legalization seem concerned could simply preserve the existing long-term risks and stigma associated with such practices — and end with the first installment of a two-part panel on prevention and treatment, which will include testimony from addiction experts and the public health community.
THURSDAY
After a second round of discussion on prevention, the committee will move onto workplace safety, including testimony from employment and labour lawyers. When they reconvene after lunch, MPs will spend two hours being briefed by the Metis National Council and Metis Nation BC on the impact of the new law on indigenous communities, and finish up with a block on labelling and packaging, which will likely be dominated by the concerns of the Non-Smokers' Rights Association.
FRIDAY
With just one day to go in the first set of hearings, the committee will finally tackle some of the biggest unknowns in the proposed framework: Edible marijuana, medicinal use, the role of municipalities and what all this could mean for Canada's international profile, from trade implications to United Nations treaties. According to the schedule, just one two-hour block has been allocated to each of the above topics, which doesn't seem like nearly enough time to really get into the issue, but there's no reason why the committee can't circle back for a follow-up go-round once the House returns later this month.
In any case, the last day of testimony will also feature some of the most high-profile cannabis activists on the witness list to date, including Sensible B.C. director Dana Larsen and Cannabis Culture co-founders Marc and Jodie Emery, who will appear separately during the panels on edibles and municipalities, respectively, as well as assorted other experts and advocates from all sides: the BC Compassion Club Society — who may want to stress the importance of keeping a separate system for medicinal users, as well as various municipal associations and University of Ottawa professor Steven Hoffman, who has been beating the drum on the potential consequences of Canada abandoning — or simply ignoring — the various international treaties to which we're currently parties that seem at odds with legalization.
It's worth pointing out two names that aren't on the witness list for next week: Justice Minister Jody Wilson-Raybould and newly installed Health Minister Ginette Petitpas Taylor. While committees traditionally kick off legislative studies with a Q&A with the responsible minister — or, in this case, ministers, as the bill was co-sponsored by Wilson-Raybould and Taylor's predecessor, Jane Philpott — in this case, they've decided to wait until the House is back. Public Safety Minister Ralph Goodale is also expected to be invited to appear during that first week back.
Although that decision seems to have been made due to timing issues — the cabinet is set to meet in St. John's next week, for one thing — it actually may turn out to provide them with an advantage, as they'll be able to question the ministers on what they've heard from witnesses, rather than simply on the text of the bill as introduced..
A quick procedural note: Don't expect to see any actual amendments hit the table next week — or, indeed, at any point during the witness phase. That won't happen until clause-by-clause review, which doesn't usually get started until after the gavel has gone down on expert testimony.
That doesn't mean, though, that we might not get some pretty strong hints on what proposed changes might be put forward for consideration when the committee does begin its line-by-line re-read of the bill.
When listening to the questions — and comments — coming from both the government and opposition sides of the table, and make a mental note of any recurring themes or concerns, particularly those with seemingly straight-forward (if not necessarily non-controversial) drafting solutions: adding a blanket exemption from criminal charges for anyone under the age of 18, or an explicit ban on any health-related claims on packaging.
For obvious reasons, suggested tweaks from the Liberal contingent are mathematically more likely to result in a successful amendment, but that doesn't mean the opposition members won't be able to propose their own fixes, some of which could even eventually be backed by the government side.
Finally, if you're in — or plan on being in — the Ottawa area and want to stop by to watch the hearings in person, you can do so — like most committee proceedings, these sessions are open to the public, so head over to 197 Sparks Street — the Wellington Building — where they'll be meeting in Room 415.
Seating is first come, first served, however, so you'll want to make sure to give yourself time to go through security.
(Also, be aware that, depending on the room, you may or may not be able to plug into the audio feed, which provides simultaneous interpretation for the non-bilingual amongst us.)
Alternately, if you can't make it to the capital, or simply prefer to watch your parliamentarians at work from the comfort of home, you can tune into the ParlVu livestream — or, depending on the programming schedule, may even be broadcast live or on tape on CPAC.