Abhishek Agnihotri led a group of around 20 young men, shouting pro-Hindu slogans as they passed through Nadwat-ul Ulama, the Sunni seminary at the bank of Gomti river in Lucknow.
It was December 6, 2017 and right-wing organisations were celebrating the 25th anniversary of the Babri Mosque demolition in Ayodhya. As the cohort reached the main gate of the institute, they shouted pro-Ram Mandir slogans, prompting police to intervene.
It was baptism through fire for Agnihotri, who had joined the Bajrang Dal, the militant youth wing of the Vishva Hindu Parishad (VHP), just a week back. He led the group to Madhav Sabhagar, the government facility where the main function was held, and where volunteers, both from the VHP and Bajrang Dal, were told that the controversial construction of Ram Mandir would begin by October 2018.
"The time has come for the Hindus to show their might," Agnihotri told me on that day, in a teashop in Hazratganj. "Today we showed our strength at Nadwa (as Nadwat–ul Ulama is called locally) gate. We raised slogans demanding construction of Ram Mandir and asked " Babar ki aulad" (the descendants of Babar) to go back to Afghanistan."
Agnihotri is one of the newest Bajrang Dal volunteers, and one of the lakh or so young men who were recruited in a vigorous three-week drive carried out in Uttar Pradesh late last year. They call themselves Hindu warriors, and are taught how to protect Hindu pride in a series of workshops and training programmes, including arms training. Their immediate goal however, is to see the Ram mandir built at Ayodhya.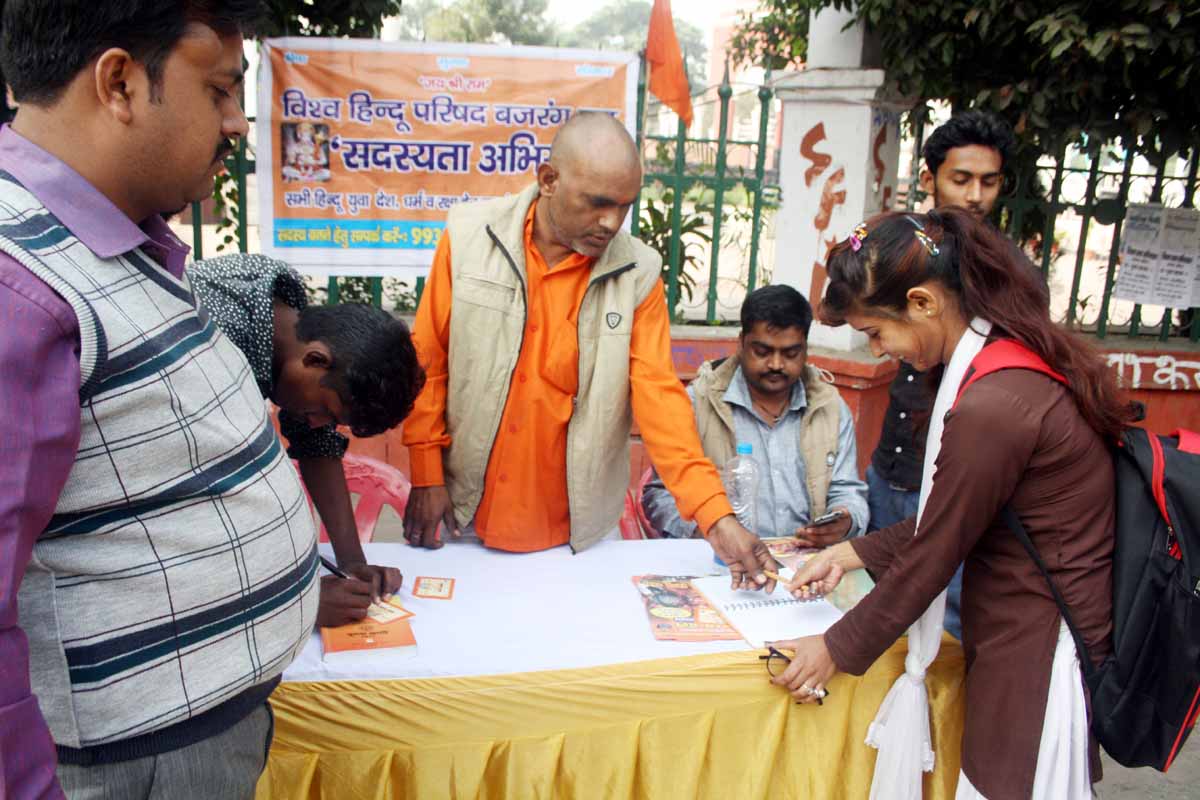 This latest round of Bajrang Dal recruitment, which ran from mid-November to December 6, was carried out after three years. The intense enrolment was focused on Uttar Pradesh, where the Bharatiya Janata Party (BJP) is led by right-wing Chief Minister Yogi Adityanath. Part of Adityanath's campaign was focussed on the resurrection of the Ram Mandir, which depends on pending court cases.
Bholendra (he'd dropped his last name), a 45-year-old from Agra in charge of the recruitment and training of Bajrang Dal volunteers in the Awadh region of Uttar Pradesh, described the recruits as ready to do anything for their religion and culture. "If something happens in a family it is the youth who comes out and fights against the perpetrator of crime," he told me. "Similarly, if the pride of a samaj is in peril it is the youth who will come out and fight. Therefore, we call our Bajrang Dal volunteers Hindu Samaj ke sipahi (soldiers of Hindutva)."
The group was equipped with weapons—lathis, guns and trishuls, which Bholendra claimed were for self defence only. "All our God and Goddesses carry weapons. They (Bajrang Dal volunteers) are our soldiers and should have a weapon too," he said.
Shekhar Pandey, a 26-year-old Bajrang Dal activist, said his life revolved around sports, the gym and his friends before he attended a workshop in October. In Hardoi district, some VHP members had espoused their philosophy, and he was struck by what they said.
"All our God and Goddesses carry weapons. They (Bajrang Dal volunteers) are our soldiers and should have a weapon too."
"The talks centered around nationalism. What is nation and what is responsibility of an individual to protect that nationality? What the role of a Bajrang Dal activist is if anyone attacks our culture or religion" Pandey said.
Now he considers himself a soldier, and said he will go to any extent—weapons included—to product the Hindu heritage.
The recruitment was held outside educational institutions, at different offices of the VHP, RSS and its allied organizations. And the requirements are clear: young people with a passion for Hindutva. "We do not accept anyone except Hindus in Bajrang Dal," Devendra Mishra, a VHP leader, told me. "Our political outfit BJP has frontal outfit like Muslim morcha [sic: Minority Morcha], but in Bajrang Dal Muslims and Christians are not allowed."
The group campaigns on issues like ghar vapsi, the protection of Hindu community, opposition to love jihad, protection of cows, and service to the poor.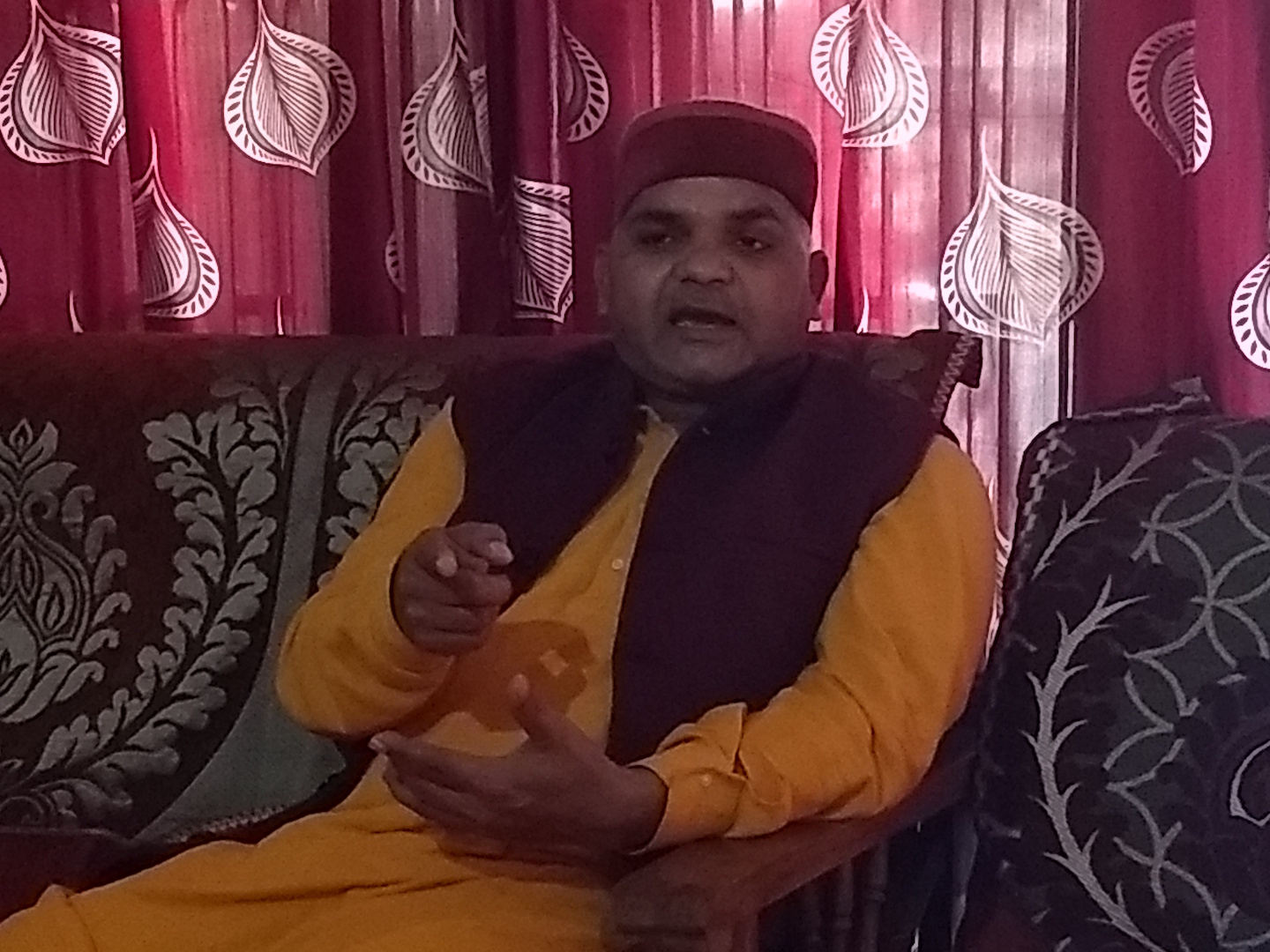 In 1990, when Sants decided to take out a march from Ayodhya to Lucknow, the youth brigade of VHP provided security, led by BJP MP Vinay Katiyar. Later, this group was formalised, and Katiyar was made the first president of the Bajrang Dal. But after the demolition of Babri mosque on December 6, 1992 the government banned the Bajrang Dal. (This was revoked a year later.)
The Bajrang Dal volunteers are well versed with its history and take pride in its association with the Ram Janmabhoomi struggle. But the new recruits are inspired by talks of samaj building and protection of Hindu culture.
The volunteers I met were all armed with information about the ongoing High Court cases regarding how and when the temple and mosque were constructed. Based on the Archaeological Survey of India report, the court gave a verdict on September 30, 2010, dividing the land equally among two Hindu parties and one Muslim party. But to the VHP and Bajrangis, this isn't fair.
"Not an inch of Ram Janmabhoomi land will be given to anyone. This is our land. That land belongs to Hindus. A temple will be built there. Though a temple already exists there we will add sheen to the majestic grandeur of that temple by constructing a huge temple there," Pandey told me.
In the lectures I attended as part of the recruitment, I found that none were overtly anti-Muslim, but rather centered around how Hindus have always remained divided and have remained reticent to the progress of Hindu Samaj. This has resulted, the leaders said, in "other" forces by trampling down Hindu culture.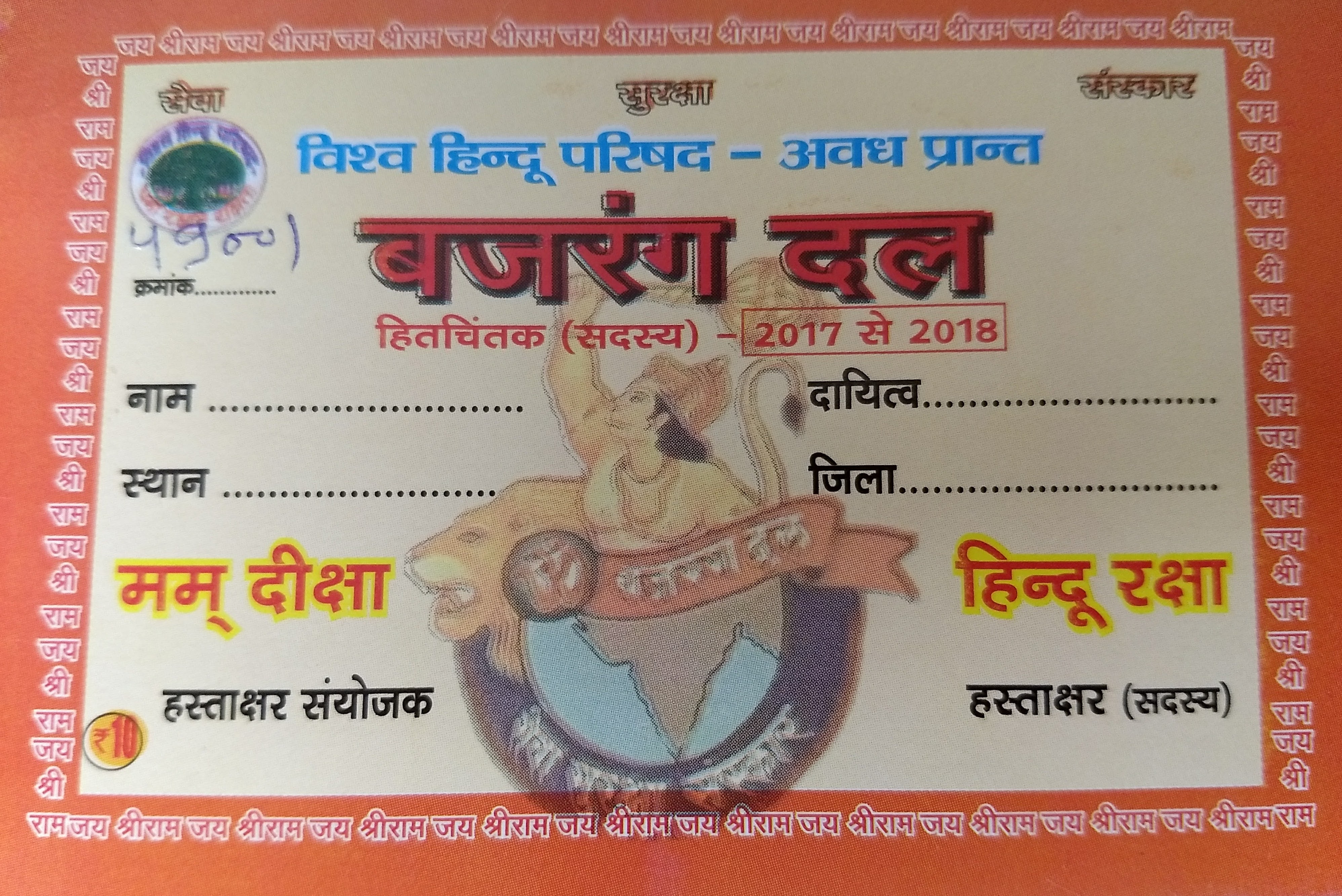 Time and again I heard the volunteers told that history is resplendent with examples of Hindu temples being demolished to build mosques but not a single temple has been built atop a mosque. But none of them admit that this rhetoric is Islamophobic.
"The way we demolished the mosque is the same way we will construct the temple."
Agnihotri, who I had watched pour vitriol against Muslims, had a change of heart when I met him again in February. "In the heat of the moment I might had said something, because you know it was December 6 that day," he said. "But as Bajrang Dal worker we treat Muslims as Hindus because the ancestors of every Muslim is Hindu."
When it comes to the Ram temple, though, nobody holds back. VHP leaders speak of a design because they have already declared that construction of the temple will start by October 2018. And the Bajrang Dal volunteers are likely to play a crucial role.
"The way we demolished the mosque is the same way we will construct the temple," Bholendra said.