Images: Mohammad Suhaib Khan, Nida e Sahar, Sahib Singh Jolly
For those Indians lucky enough to go to school, board exams are possibly the first truly terrifying thing they'll ever face. Results for the CBSE 10th class exams are out today, and inevitably will be followed by tales of both chart toppers and suicidal students.
Though 27,476 students scored above 95 percent, 98.33 percent of students (that's the vast majority, maths dunces) fall well below that benchmark. Though scoring well in 10th helps students choose from the archaic division between Science, Arts, and Commerce, it really doesn't have to dictate the course of your life.
VICE talked to eight students who failed to get good marks in the their 10th boards, but are still satisfied with what they achieved after that.
I never cleared the 10th board in my first attempt. I had to write a supplementary exam and barely managed to score about 53 percent. My parents, teachers, friends all gave up on me. I was told to be a rickshaw driver or a garbage truck driver. That's what most of them thought I was worth.
Somehow I managed to survive two more years in the same school and again flunked in 12th. By failing in Accounts, I'd spoiled my teachers 100 percent pass record. I passed 12th the next year, and joined the University of Madras for a BBA. I worked at a call centre, then got into software, and now I am a tech architect working for a reputed MNC earning a handsome salary and chilling out.
I scored 59 percent in my 10th boards. My school was pathetic. It still is. I was the only one in my batch to get a second division with a distinction mark in a subject. I felt suicidal because of that. In my 10+2, I was bullied as I came from that particular school. My class was occupied by students from prestigious schools like Sherwood and Tura Public School, due to which I faced a lot of humiliation and developed an inferiority complex. It ended up affecting my confidence and my worldview.
I became super conscious of my height, weight, complexion, my attire and my social status as I was unable to afford tuitions like others. In the end, I think I emerged as a better human. I now work as a manager at the Aga Khan Development Network and am happy with what I have achieved.
I got 55 percent. The 10th grade results don't matter. That's a fact. It's just a number. Otherwise, I wouldn't be at my office. I now own a chemical business. I am a Delhi-wide distributor of Wembley chemicals. If your brain is sharp, you can obviously get anything you want.
I faced disappointment mostly from my peers after getting 76 percent. I was depressed for six months. I cried for two months. I had sleepless nights. I consumed multiple Disprins in one go. I even refused to go to college. I thought I was worthless. I would have dropped out of college but then my mother expired, which kind of gave me perspective. I started studying to get through CET. That was the only motivation I had.
I am an engineer, entrepreneur, poet, and run communities in Bangalore now. It doesn't matter what I scored in school, college or engineering. It's what I do with my life that matters.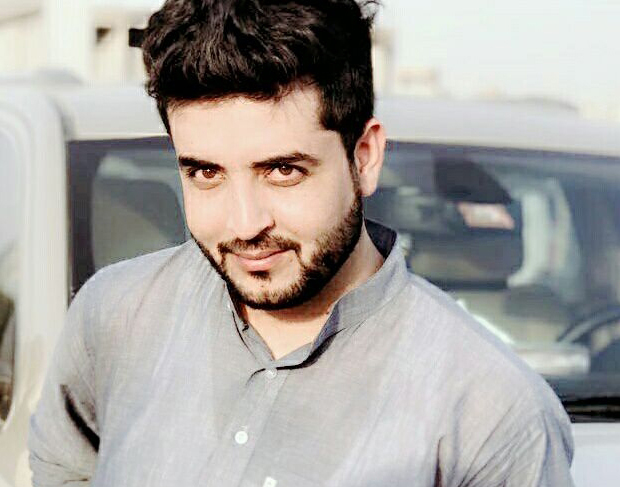 Just days before the board exams, I had a terrible bike accident and I couldn't concentrate on writing my exams, scoring just around 62 percent. My parents have been always supportive. They told me my health mattered to them more than my marks. I did my BBA and later MBA from distance. I went to Dubai to find a job, where I struggled for a year, earning just enough money to live.
Now it's been more than two years there, and I am currently working as a team leader at Kuhne Nagel, one of the world's leading logistic and global transport companies, earning decently. I recently got married to my high school sweetheart. I have never shied away from taking risks in my life and have an ability to not get demotivated or demoralised by whatever negative things people say. I just think of a goal, try to follow it. If I fail, I make a go at it again.
I got 75 percent. My brother got 70, I guess. He doesn't give a fuck. Nor did I. I got 48 in my undergrad. No one gives a fuck apart from your neighbours and your relatives. My best friend topped the school, even she didn't care.
I managed to score 59.9 percent in my 10th exams, later sitting for compartment exams in my 12th standard. After scoring less, I got a lot of brickbats from my relatives. For some time, my mother stopped taking me along with her because of the incisive questions from the family. My uncle on the result day came home and said be prepared to become a chaiwalla. I really cannot forget those words.
I later dropped out of AMU and Jamia Millia after a year and went on to do my graduation in commerce. I went into journalism and have been in the media sector for the last five years, earning two international awards in this field. I am currently a roving correspondent and core team member of 101Reporters, a news platform which publishes original stories from grassroots reporters across the country.
I did not get admission in Class 12 in the school from where I passed Class 10. Later, after winning the awards the school manager apologised for that, and honored me.
My 10th score was 67 percent, but that propelled me to study hard for 12th. My peeps thought that I was intelligent but didn't study, so they put me in boarding. There's nothing much you can do there but study, so I got 92 percent in 12th. I finished my computer engineering three years ago. Also, more than the 10th score, maybe you should look into how useless engineering degrees are. [Editor's note: We have.]
Follow VICE India on Twitter.