We're getting very up close and personal with the love for Korean pop music love in India, and its surrounding industry. Let super fans power your soundtrack, tell you how to talk and walk K-pop style, in the best that K-pop fashion has to offer. Read more here.
Had there been no Asian financial crisis in 1997, there would have been no K-pop, believes Euny Hong, author of The Birth of Korean Cool: How One Nation is Conquering the World Through Pop Culture . K-pop is South Korea's major economic booster much like Samsung, LG, and Hyundai. Worth $5 billion, K-pop has had an unprecedented influence across the world, and in India, thanks to its staunch fandom. Therefore, when K-pop idols endorse a product or launch their own merchandise, there's a lot of money to be made.
Ebay says that this year's sales of BTS' albums saw a 40% increase from 2017, thanks to their latest album Love Yourself: Tear. The online shopping website also saw an increase in the sales of other merchandise like T-shirts and cosmetics. Last year BTS launched BT21, an eight character figure set created by the band and Line Friends. On the day of its launch 35,000 fans visited the Line Friends store in New York, of which 2,000 had already lined up before the store even opened.
We are not far behind. In 2017, Mizoram's Immortals dance group won the best dance award at K-pop World Festival held in Changwon, South Korea. A year before that Priyanka Mazumdar won the best vocal award at the same festival. K-pop fandom is not limited to just listening to Korean music or watching Korean movies or dramas; Indian fans also indulge in dropping serious amounts of money on K-pop merchandise too.
There is AliExpress, The Kpop Dept., and Hallyu Mart if you're looking for international websites that ship worldwide. And for a more homegrown approach, there Indian K-pop fans who have taken it upon themselves to deliver cheaper and accessible merchandise. From Kpop Bazaar to accounts like @kpopmerch_india on Instagram, they've created a market for Korean products we didn't know we wanted so desperately.
Instagram has emerged as a major player and platform for small-scale K-pop merchandisers. Two such accounts are @kawaiikimmishop_kpop and @indiankawaiistore. With 2,353 followers, Indian Kawaii Store is run by 21-year-old Aisha Saiyed. "I am a BTS fandom ARMY, so I was looking for BTS merch in India. But when I started there weren't any stores that sold many BTS products. So with the help of my brother-in-law I got in touch with sellers from Korea and China and I started bringing in merch to India for myself. After that many of my friends started asking for the same, and that gave me the idea of starting my own K-pop store."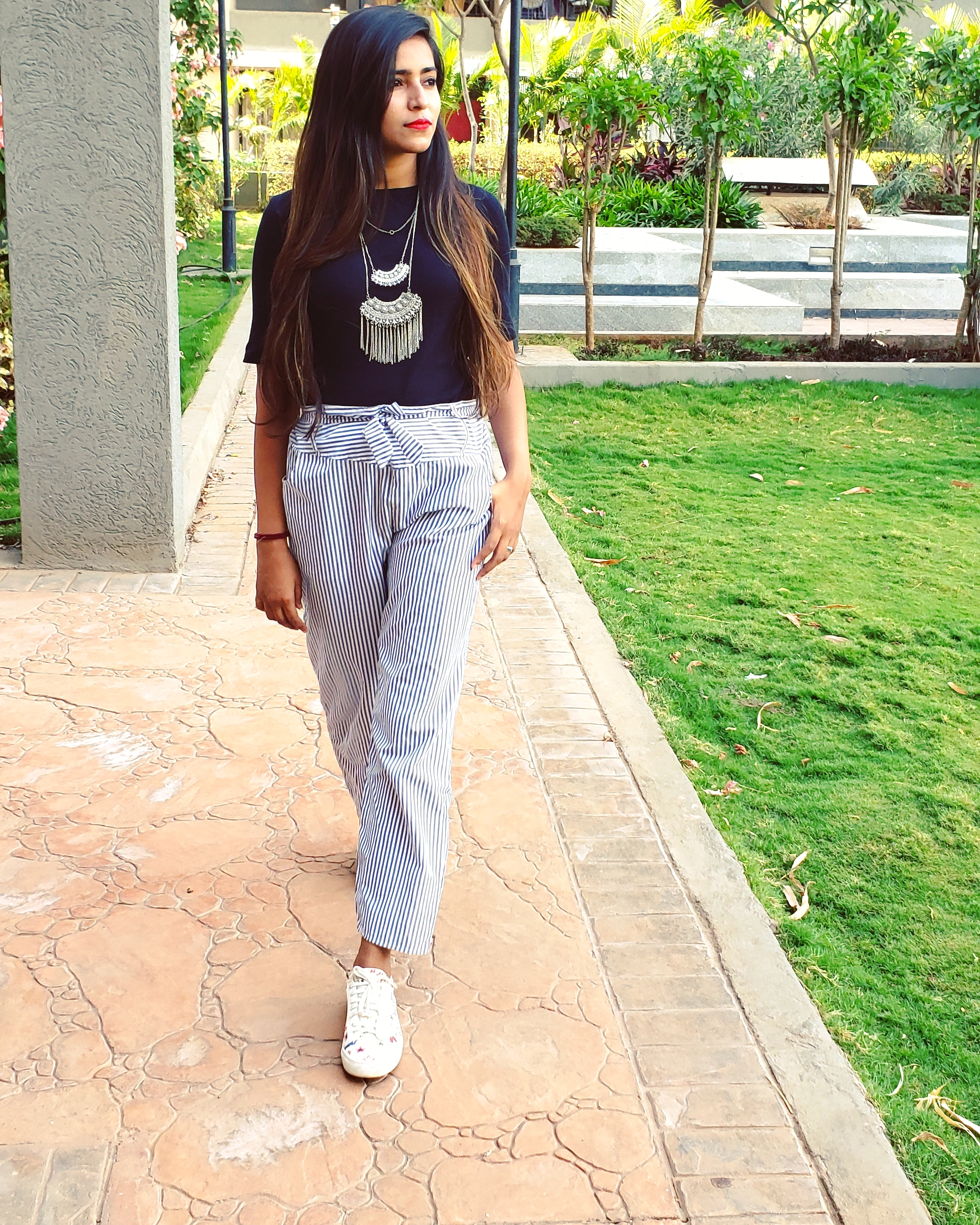 Saiyed was introduced to K-pop in 2015 when her college roommate told her about BTS' iconic 'Blood Sweat and Tears'. "I played the song on repeat from morning to evening while working on assignments. I fell in love with BTS at that exact moment!" Now, she's a part of Mumbai ARMYs WhatsApp group who plan K-pop themed parties for themselves. "We all get together, listen and dance to K-pop songs; I often keep my merch there." Surrounded by K-pop all the time does not lessen Aisha's love for BTS. "In fact it makes me happier that I'm able to provide all this for other fans like me who want to support their own groups."
Saiyed's younger sister who's 13, helps run the account by responding to customers' DMs and packing the orders. "She is a fan of anime and she's the one who wanted to keep 'kawaii' ('cute' in Japanese) in the store name." Saiyed also plans to put her fashion designing degree to good use by launching custom made K-pop hoodies and T-shirts. The bestselling products of Indian Kawaii Store are BTS albums, BT21 bag straps, bear mouth masks, and LOMO cards of various K-pop idols.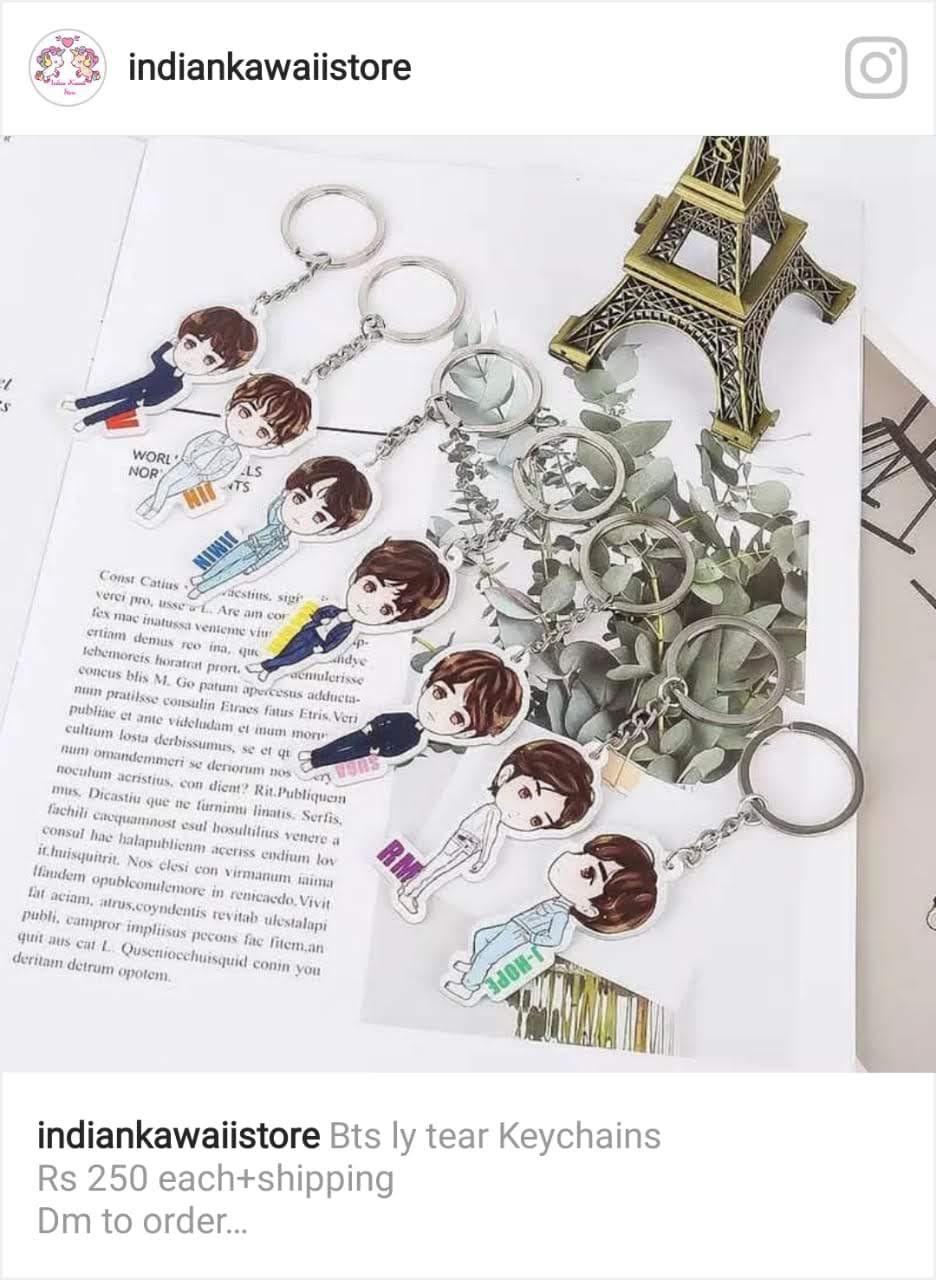 Just like Saiyed, 19-year-old Kim also wanted to buy merchandise for herself and that eventually led to establish the Indian Kpop Online Store. "I started reselling non-K-pop merchandise to my friends and relatives. Then I started wondering about people like me who wanted to buy merchandise but couldn't because of the shipping or because they didn't know where and how to order. That led me to create this account," she says. Studying in Delhi University, Kim has 3,016 followers on her K-pop merch account, Indian Kpop Online Store. She sources official products from Korea and the not-so-official but equally cool products from China. In fact the bestseller is one of the latter–unofficial K-pop hoodies. Kim also believes that the rising popularity of Korean music in India means that there is increased competition among K-pop merch sellers to provide cheaper and more exclusive products. "I remember one customer who compared the price of our store with another, and some even called us Koreaboo." What's Koreaboo? "A group of people who are obsessed with Korean culture and everything related to Korea." A fan of EXO, Kim was introduced to K-pop in 2007 through BigBang. She has attended the K-pop world festival competition rounds that's been held in Delhi every year since 2012. "It's a big opportunity to watch K-pop idols perform live," like Lucente and Snuper, who had been invited as judges.
Both Saiyed and Kim admit there is little profit to be made here, but their bigger goal is to promote K-pop in India. And other Instagram accounts like @kpopindianstore, @kkumkpopshoppe, and Facebook pages like Indian Kpop store and K-pop In India prove that K-pop has created an unprecedented fandom around the world and India is rapidly becoming a part of it.