This article originally appeared on VICE FR.
One day, a young Afghan presented himself at the center of the Chapel, the famous "bubble" managed by the Emmaus association and which was deflated last April, after having welcomed by more than 25,000 migrants recorded 60,000 passages. Exiled in 18 months of existence, this young man, who had been walking relentlessly for months, needed shoes, and at the shop he asked if there were sneakers–not too ugly, like sneakers like Jay-Z's.
This is where the photographic exhibition "Sneakers like Jay-Z" was born . Because this anecdote led the volunteers to question the social function of clothing for refugees–and especially to ask them the question. In cases filled with shoes, sweaters, coats, they choose what is their size but also what they like.
A colour that evokes family or homeland, a duffle-coat that makes you feel "on par with" those they meet in the street or, quite simply, a cap "too swag": The reasons that led them to choose this garment rather than another one say a lot about their history, their personality, their individuality. And it's upsetting.
The photographers Frédéric Delangle and Ambroise Tézenas immortalized them with the jacket or trousers of their choice–at this moment when they were beautiful.
Initially hung on the walls of the centre of the Chapel, these images–and the testimonials that accompany them–will be exhibited all summer on the occasion of the photographic festival of the Rencontres d'Arles.
In exclusivity, Vice unveils a selection, as well as a teaser returning to the genesis of this exceptional project.
IBRAHIM
"I'm 18 years old and I'm Guinean.
My other clothes are my friends who gave them to me. I have nothing, me. I like black. This black sweatshirt. In the street, we are not well dressed. I entered here Friday, I was in the street. I have nothing but what I have on me. "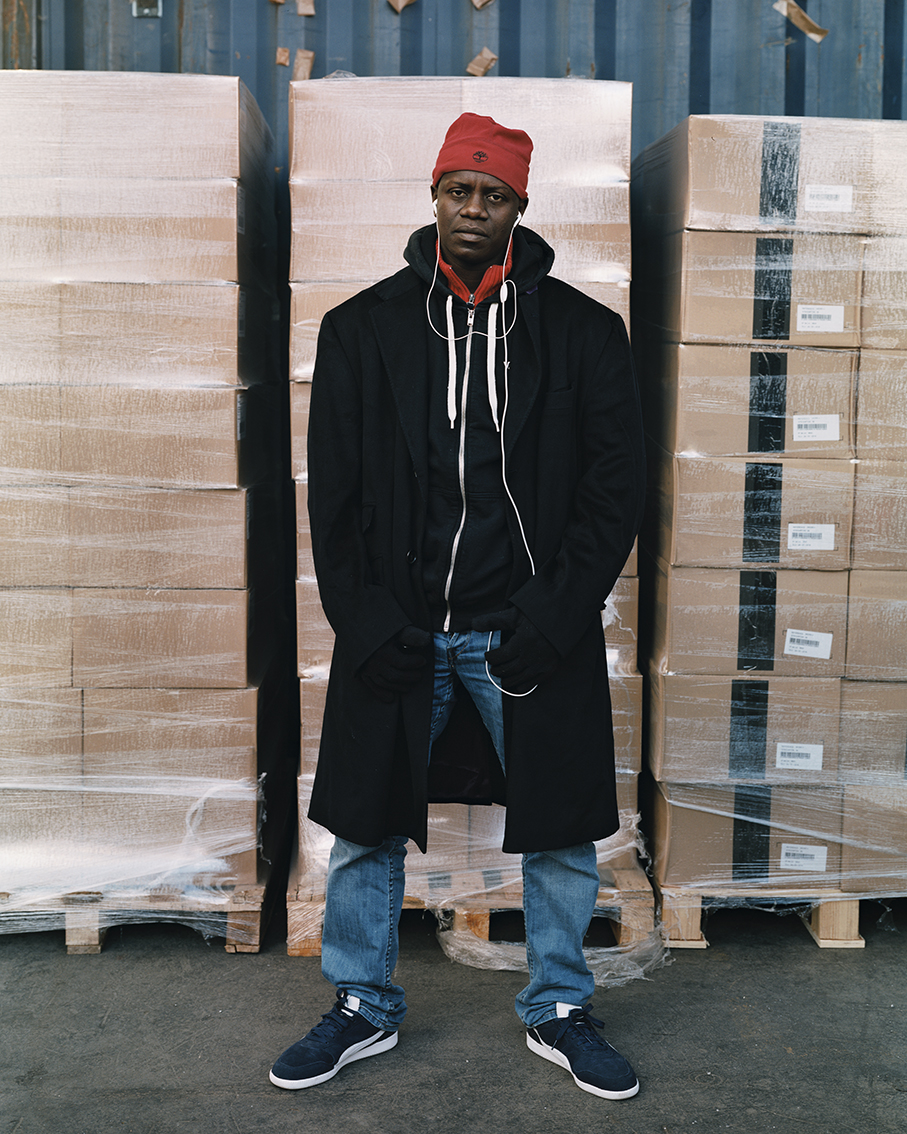 IBRAHIM
" I am 23 years old. I come from Ivory Coast.
I chose this black coat because black goes with everything. And that also symbolizes my origins. I am African. I have black skin and I love everything that is black. With the rumors that run and with immigration, it is important to know that, White or Black, we form a family with France. As a refugee, it is very important to dress well because an adage says: "It is better to please than to pity." "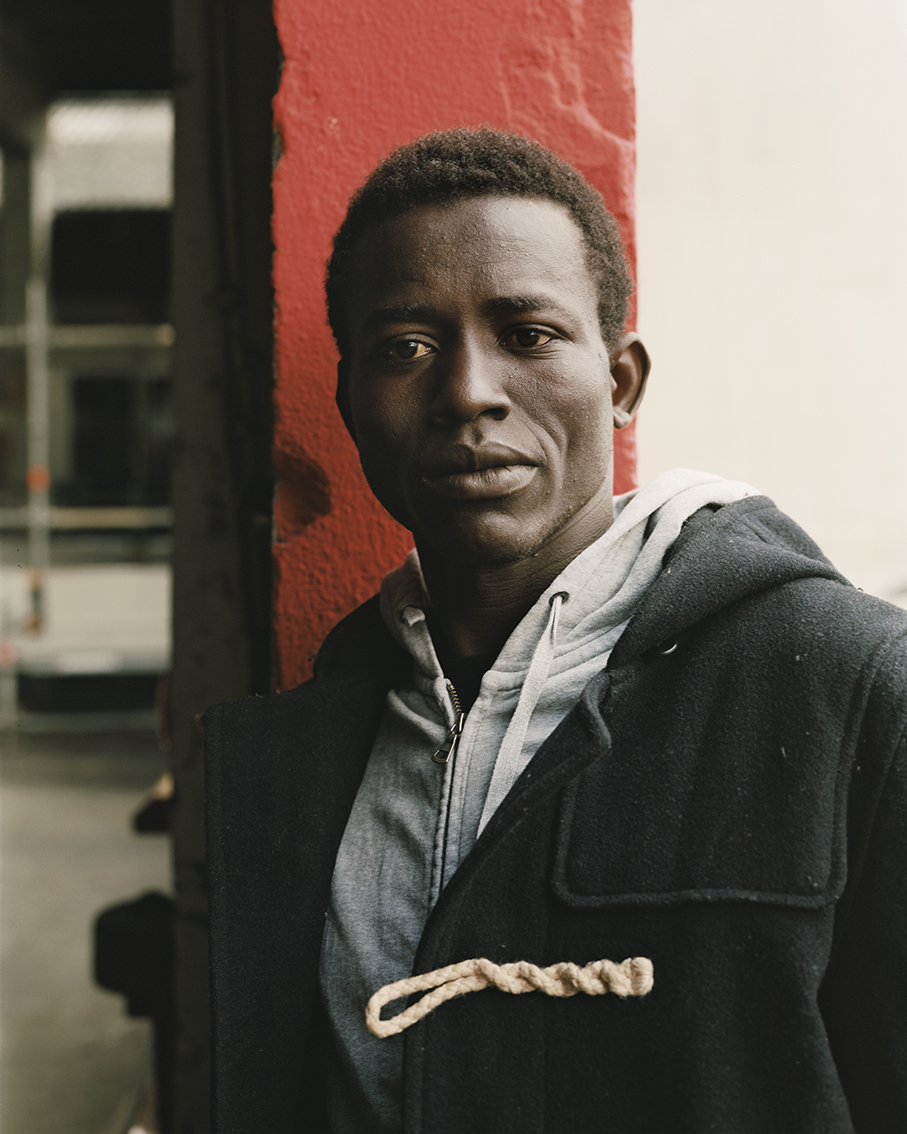 HAROUN
"I'm 24 years old and I come from Chad.
This coat, this jeans ... that's how I like to dress, that's my style. If I had been given 5000 francs, I would have bought these clothes! In Chad, I dressed like that, except the coat, because of the climate. Here, people dress the same way, yet in a different way from my country. It's hard to explain, but it's different. With this coat, I feel on an equal footing. And I want to be well dressed to find work, or study! When you come to someone's house, I think it's normal to adapt to the way he lives. "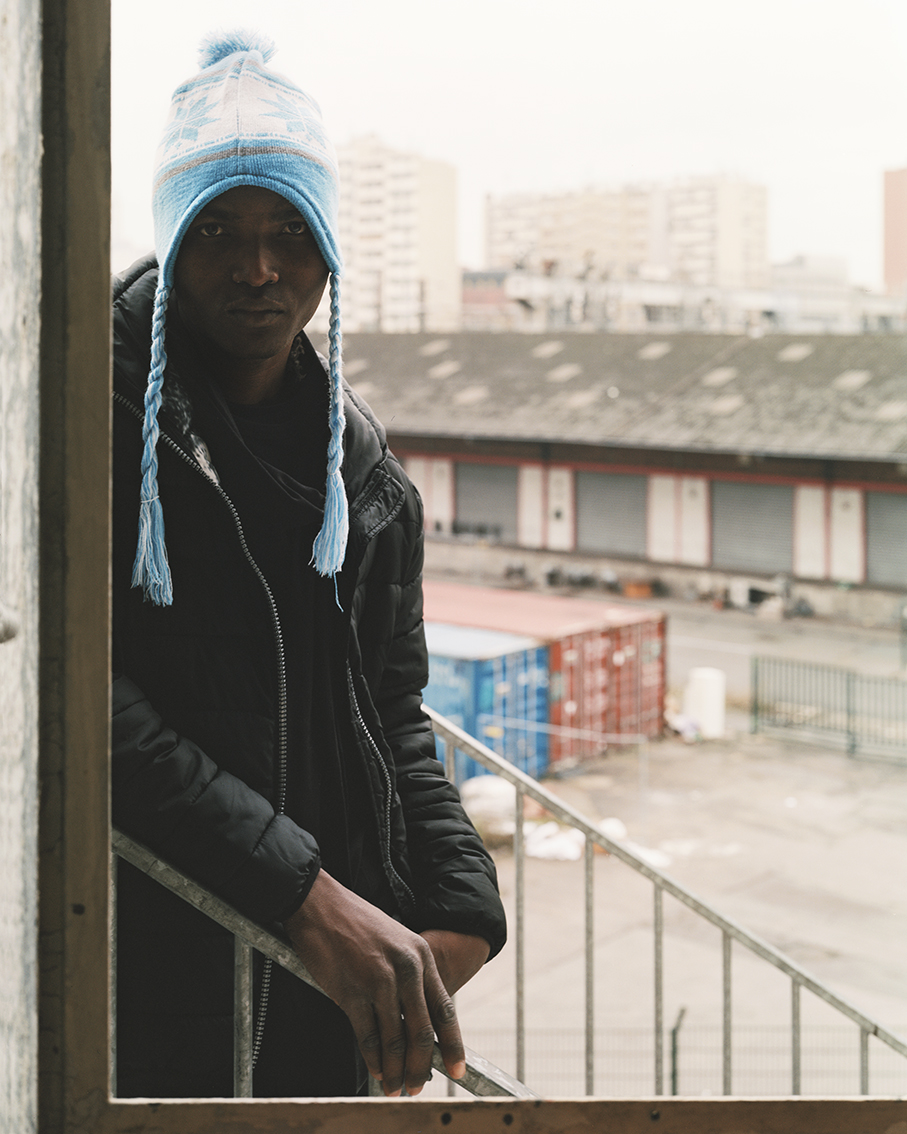 IDRISS
"I'm 20 years old and I come from Ivory Coast.
Already, I chose black clothes because I love the dark colors like black, blue, red. The clothes are less messy and you stay well presented. My favorite brand is Nike! It is a brand that everyone loves. Otherwise, my style model is Fally Ipupa. He dresses well. And then there is Abu Nidal, who is an Ivorian singer... He dresses very well too. You know him ?
If my friends saw me there, they would say that I resumed my habits to dress well and that will reassure them. And if you are well dressed, you are more respected, more secure. You know, I left everything behind me, everything was taken from me, including my papers, my diploma, my clothes, my shoes, my birth certificate. "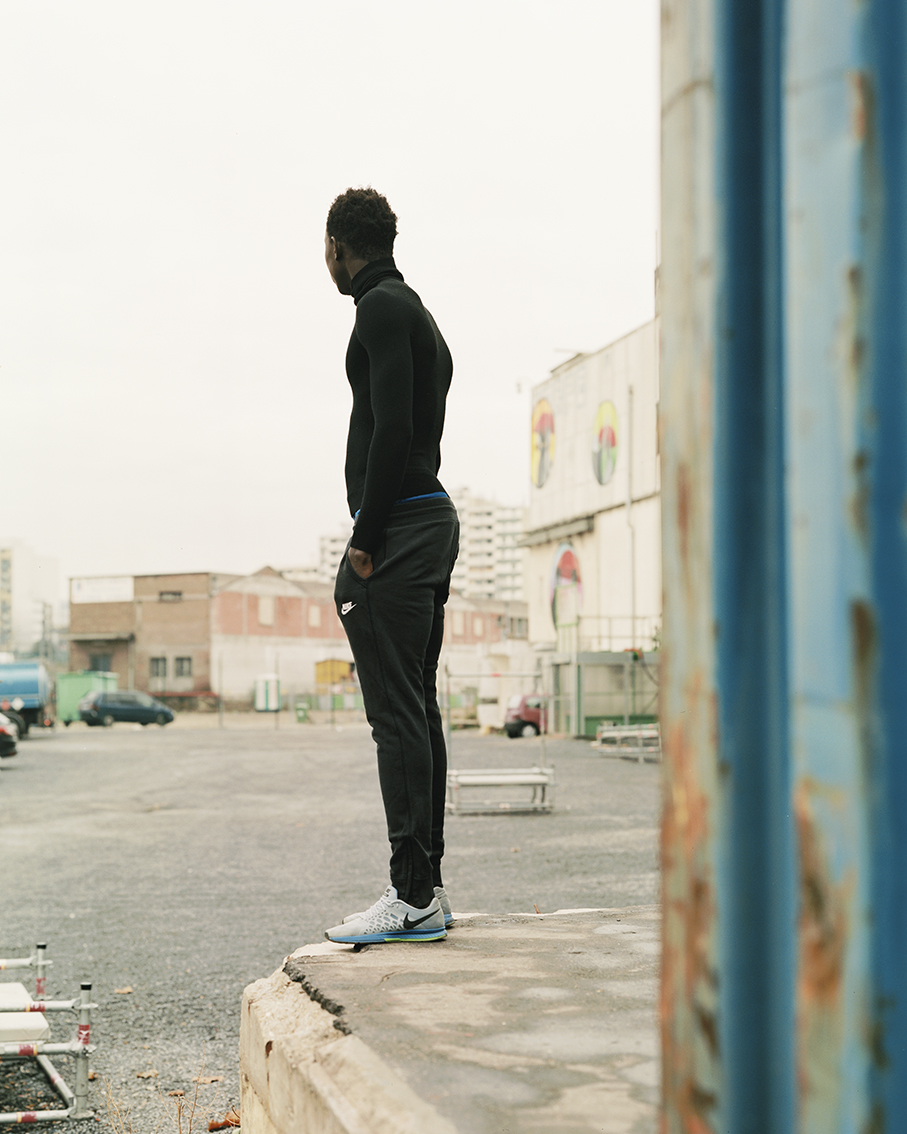 LASSANE
"I'm 19 years old and I come from Gambia.
I love black, and I chose these jogging pants because Nike is my favorite brand. The way I'm dressed there allows me to go to any appointment.
In The Gambia, I already wore Nike clothes, originals, imported from England. But we can find the second class copied in Africa and the first class, they are originals. We can see the difference. But it's normal to be well dressed, if you want to be respected, that's good. Chris Brown, for example, he has the swag. We are all human and what we give you, to you, you have to be happy to wear it. "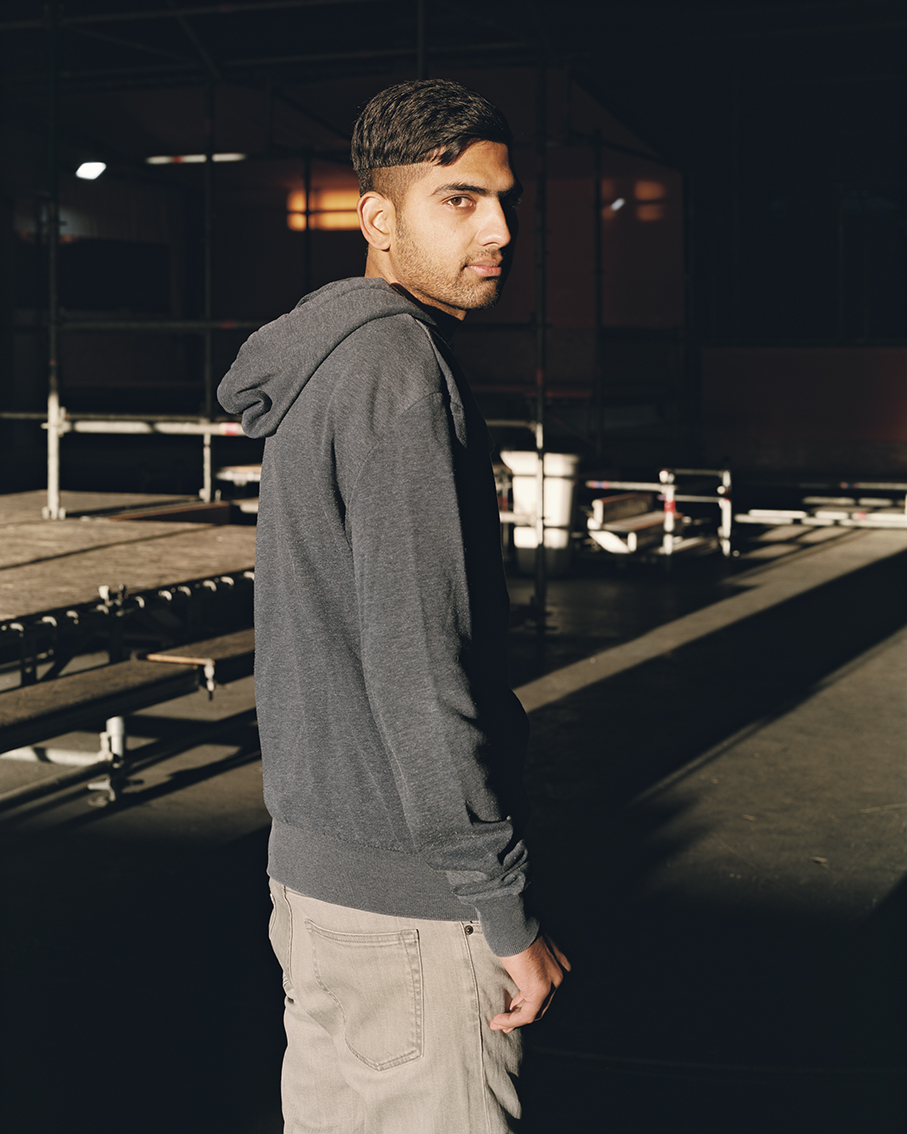 WAQAR
" I am 23 years old. I come from Afghanistan.
Now that I'm here, I'm wearing jeans, T-shirts. I have to adapt to culture. In Kabul, we dress like here, if we work in an office, we dress with jeans, classic pants. In Kabul, some girls wear jeans, but very few. 99% of girls wear traditional clothes, especially because they do not have the same education, go less on the internet and therefore do not know the globalized fashion.
In Kabul, the situation is still better than in the countryside. The country is not well equipped with electricity network, internet, mobile phone. We do not always have access to information. The internet may allow you to wear some clothes, but not the Taliban. If you wear them, they'll hit you. If you wear jeans, they send you a letter and ask you to stop wearing those clothes. If you wear them a second time, everything is possible, including the worst. You do not know exactly who works for the Taliban, it may be your neighbors, but you do not know. "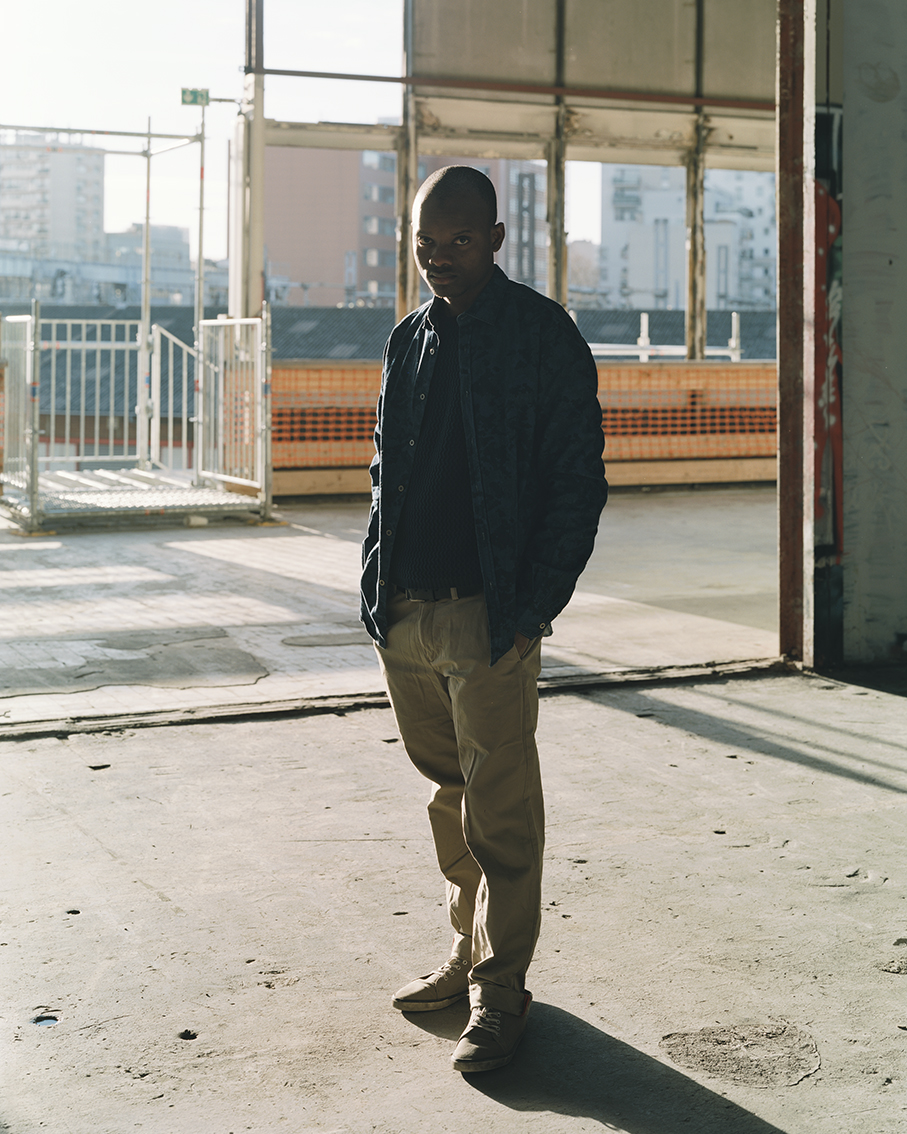 ABOUBACAR
" I'm 21. I come from Guinea-Conakry.
I have no clothes left, because this morning, the police put gas in my tent and then lacerated it. I ran away and I did not find anything on my return. There, I chose beige-khaki pants which is my favorite color. It's a unique color. To be fashionable is to attract people around you and to give a good image of you. The traditional fashion in Guinea is very colorful, with electric colors in the patterns. The shirt is not our culture. There are, for example, harem pants and tunics.
But the traditional fashion in Guinea is rather for the old ones. Do not be lying, I'm not so in traditional clothes. There are occasions when you have to wear this: parties, and it feels good anyway. But here we want to live like everyone else. My idea is not to offend someone, I came to try to be in the norm, I do not want any problem. That's why I said I was afraid of images. "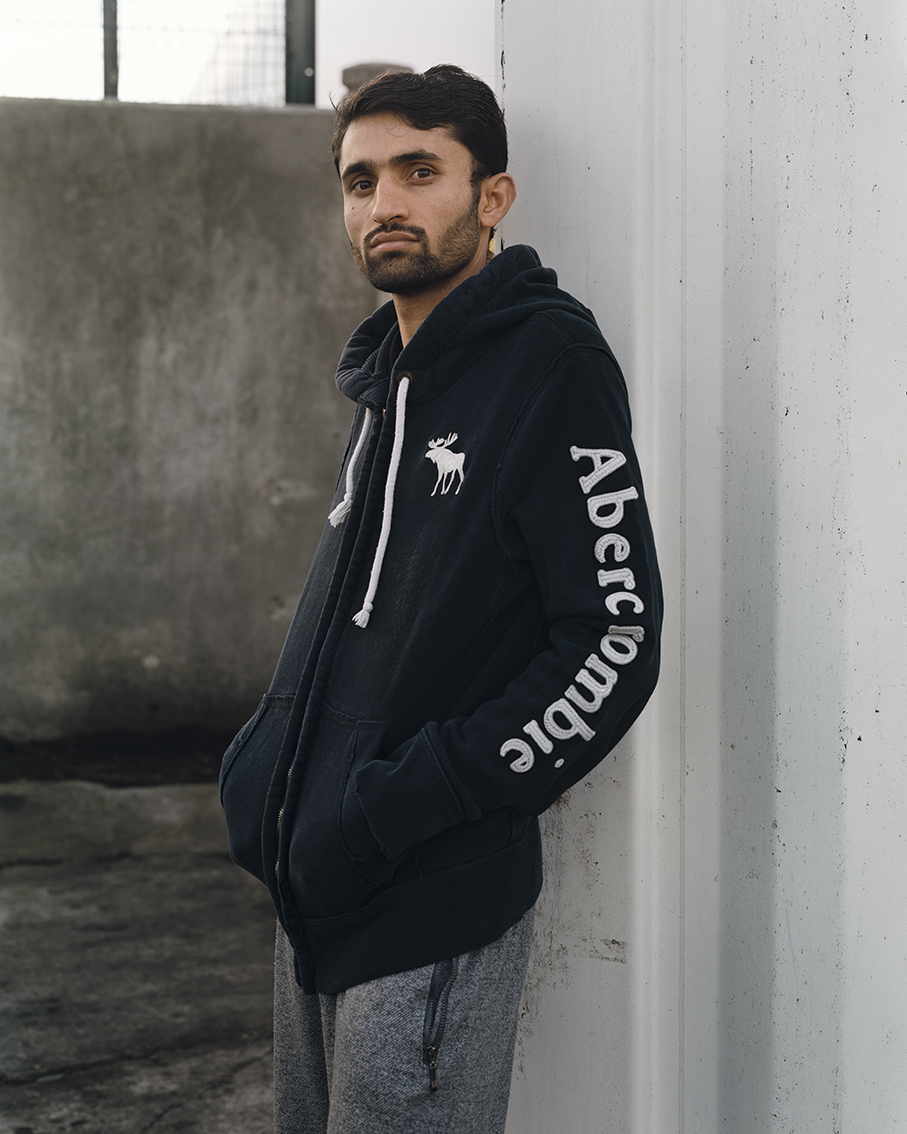 SHARIF
" I'm 24 years old. I come from Afghanistan.
It's a shame, but the only pants that were my size had pockets that were too small to put my phone, my papers, etc. It's important to have pockets to keep your hands free. If you're badly dressed, pants and an ugly jacket, everybody's looking at you. People think that we are just a refugee. I chose dark colors less messy because the problem here is to wash his stuff.
Shoes are very important, too. And especially when it's very cold. I have shoes, but they are pierced, so when it rains, I wear plastic flip-flops... "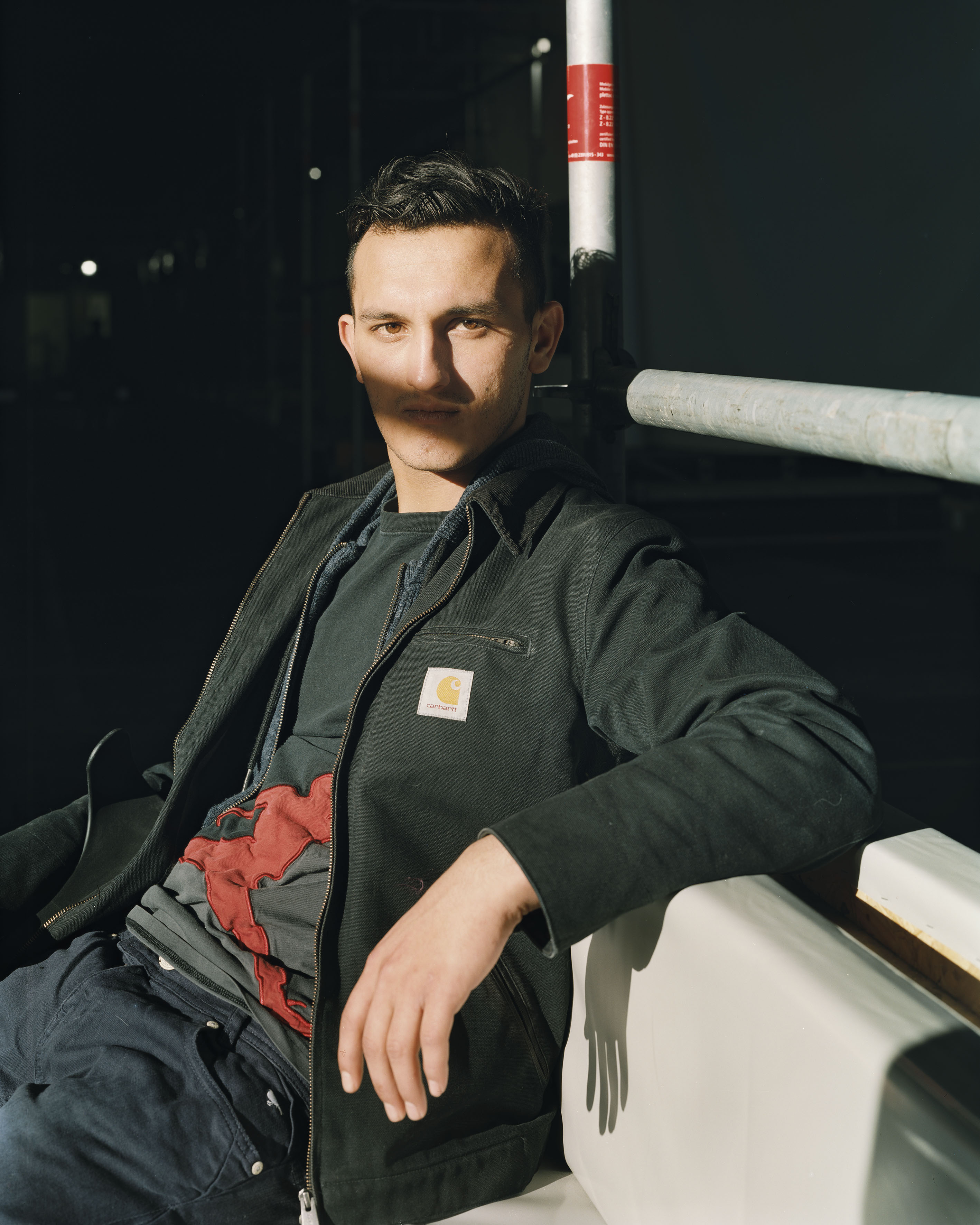 BILAL
" I'm 24 years old. I come from Afghanistan.
I slept in the cold, under the snow, but now it's better. We Afghans, we love Americans, French, Germans, Bulgarians, and they wear jackets and jeans ... But the Taliban do not let us wear what we want. If we are in jeans, they tell us that they will kill us all. New clothes is a new life. "