Ritika Bajaj was checking an item off her bucket list when we spoke. "It's like a pilgrimage for me, visiting Rumi's (the poet) shrine in Konya, Turkey," she told me over the phone. Rumi, famous for his philosophy and now converted into an inspirational quote machine, died on December 17, 1273, a day famously known as his 'Wedding Night', for it's when he met his beloved god.
When Bajaj isn't globetrotting though, she spends her time writing, among many other things, scripts for wedding emcees. She was nice enough to find some time between her pilgrimage, and speak with us about the booming biz, especially this time of the year.
VICE: How did you get into writing?
I started my career as an assistant writing intern on Ekta Kapoor's (soap opera) Kasautii Zindagii Kay. I interned there for six months, and then realised I didn't want to write fiction. I moved to Zoom TV to write non-fiction, and. ended up writing over a 100 shows, including Page 3. It was India's first television show on socialites.
Then I worked with Red Chillies Entertainment for two to three years, and was a producer on Farah Khan's chat show. I wanted to do more live action, so moved to events with Cineyug. I worked on Critics' Choice Awards, Mirchi Awards, etc. One of my favourites was the first Filmfare Awards hosted by Shah Rukh Khan, where the theme was 'Gratitude with Attitude'.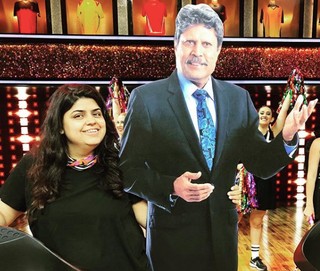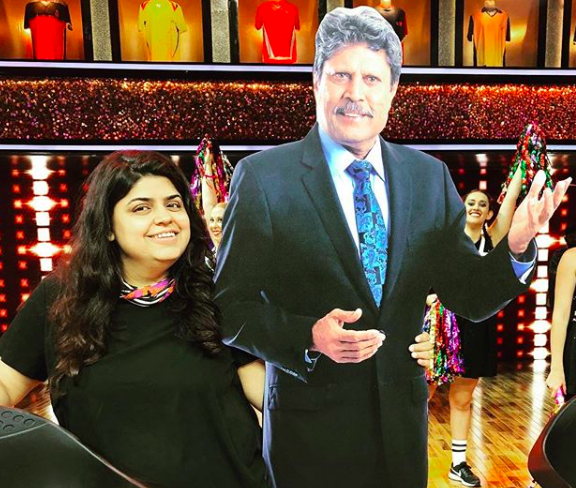 How'd you get into the wedding scripting business?
When you write these shows, you become popular in the circles where people also think you can write for celebrity weddings. And these are not weddings of celebrities, but weddings hosted by celebrities, or weddings that celebrities are attending. I was in the scene, and started writing for these celebrities. It was fun.
So I started writing for non-celebrities also. With non-celebs, you have to weave families into the story. It was more challenging than writing for celebrities, as they just need great lines and punches, which they read and deliver. I've written for weddings hosted by Karan Johar, Manish Paul, etc.
What kind of great lines?
Well, if it's a Punjabi wedding, there are six to seven types of people at every wedding. There's a brother-in-law who's always grumpy; one uncle who always gets angry "ki mereko poochha ni" (that I wasn't tended well to); another type of uncle who will eat everything and still say, "Mazaa ni aaya, kuchh kami re gayi thi" (I didn't enjoy it, there was something missing); and that one aunty who comes in wearing her own wedding lehenga.
Then there is always that newly-wed couple that eats from the same plate and walks together to show that they are happily married. Hell, there is also a selfie uncle now. This is an uncle who has just learnt to click selfies, so throughout the wedding, he just keeps saying, "Aao ji aao ji group picture ho jaaye. Abhi abhi kheechte hain main WhatsApp group pe daal dunga" (Come, come, let's take a picture now itself, I'll put it up on a WhatsApp group). You don't even have to wait for the album to come out. There are these genres of people you can always make fun of at Punjabi weddings.
Does a lot of humour arise from cliches associated with communities?
You take perspective and jokes from different communities, and personalise them. In Gujarati weddings, people think of functions as matrimonials. They come to find their 'life partners' at Garbas and weddings. You can always joke about that.
In Marwari weddings, the humour has to be subtle. You can't be as 'whacked out' as Punjabis who can take humour well. Gujjus are in the middle. You give them Chhe-chhe-chho-four Garba jokes, and they're happy.
So how is the writing different for when the family is more involved?
If you are writing for family members who'll be hosting the event, you make fun of the bride and groom, and their love story. If the wedding was arranged, people even want us to write jokes about how sweet the 'courtship' period was, using musicals, AVs, poetry, etc. Sometimes they even ask you to create a love story.
With all these, you can go for generic or specific jokes for the family. To do that, we spend some time over a period of two tho three days with the family before writing. It can be more or less time also, but it depends on how excited they are about the wedding. We cheat a bit as well and like a stand-up show, do the same joke 50 times.
Do clients make unconventional requests?
Sometimes, sure. Recently, for one wedding, I had to create an AV presentation, where I made different family members into different mobile app icons. One uncle was a 'Gym Uncle', so he was called 'Fitness Pro'. This other aunty was like Ola— always available. The family's mom was the alarm, as she wakes the entire family each morning. We spend a lot of time on this stuff.
You remember when ZooZoos were a thing? We then depicted a love story through a ZooZoo dance item, with real people dressing up as ZooZoo dolls—pink and blue ZooZoos.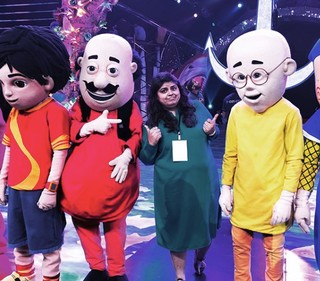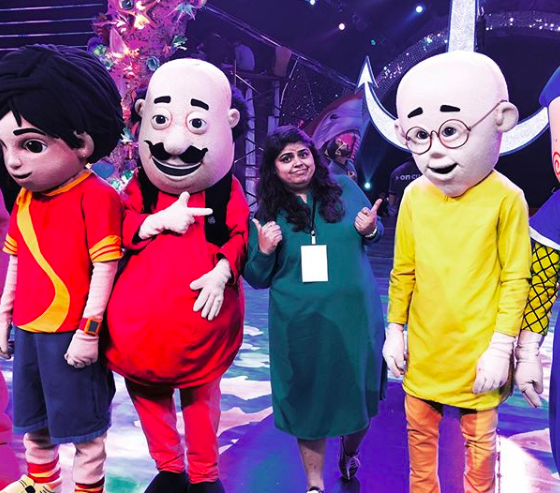 How much time does something like that take to write?
Yaar, time kuchh nahi lagta hai (Friend, it doesn't take a long time). If you're clear with what you want to write about, and have done research, then you can write the same thing in ten minutes as also two hours. It's completely the game between what the client wants, and what you want to deliver. You need to know what they want, then just write that.
What's the pay like?
It can go from Rs 30,000 to lakhs of rupees. It's not as easy as it sounds, as resume checks take a lot of time. It's not like they pick you just because you can write. They check which events you have written for, what budget, and it all goes through the events company arranging the wedding.
When people laugh at the emcee's jokes, they invite them to do other weddings and events. "Oh ho ye kitna funny hai (They're so funny)," they say. No one cares about the writer.
Do you even like weddings?
Sometimes they ask you to attend, and you've to dress up. I hate it. I hate weddings. Like, I've always hated them; it's a waste of time and money. I think you should put that money in a Fixed Deposit, and let the couple travel with the leftover.
Did you always want to do this?
I don't know. I studied Biology as my undergraduate subject in Saharanpur, Uttar Pradesh. I always wanted to become a writer, so I came to Mumbai when I was 21. I've gone with the flow ever since. This is not my only job, I have other work also. I'm producing three shows right now, and have a company called 'Indian Storyteller'.
For a writer, it can't be your only job. You write this for money, but not for credit, which is the most important thing for a writer.
Follow Parthshri Arora on Twitter.