At VICE's Talking Waitangi in 2017 panel, an academic, an artist, and a managing director walked into a bar (Golden Dawn in Auckland) and hashed out their thoughts on Te Tiriti o Waitangi—its meaning, difficulties and relevance in 2017. Listen out to bFM's Morning Glory this Friday for excerpts from the talk. A recording of the entire discussion will soon be available on the bFM website. In the meantime, we've got together some of the many highlights from panelists Precious Clark (Maurea Consulting), Khylee Quince (law lecturer) and Sam Te Kani (artist).


Precious Clark
"Is Waitangi relevant in 2017? I would say absolutely. But what I'm interested in is how do we have dialogue so that that's a shared opinion by more new Zealanders than Māori. When I think about the Treaty of Waitangi, for me that's an ancient covenant that is legacy based. It came to my mind that on the 20th of March 1840 my seven-times-great-grandfather signed the treaty on the shores of the Manakau harbour. And every successive generation since, of my family, has been engaged in treaty discourse. Every single one. From petitions on the negative impact of the native lands act 1877, or in 1905 when they built a sewer pipe across our ancestral village and polluted our Okahu Bay, resulting in unacceptable levels of sickness, or more recently the occupation of Bastion Point, and then today we settled with the Crown in 2011 and last year the Crown gave land within our tribal domain to a neighbouring tribe, which to us created a new type of treaty breach—so we're currently in court.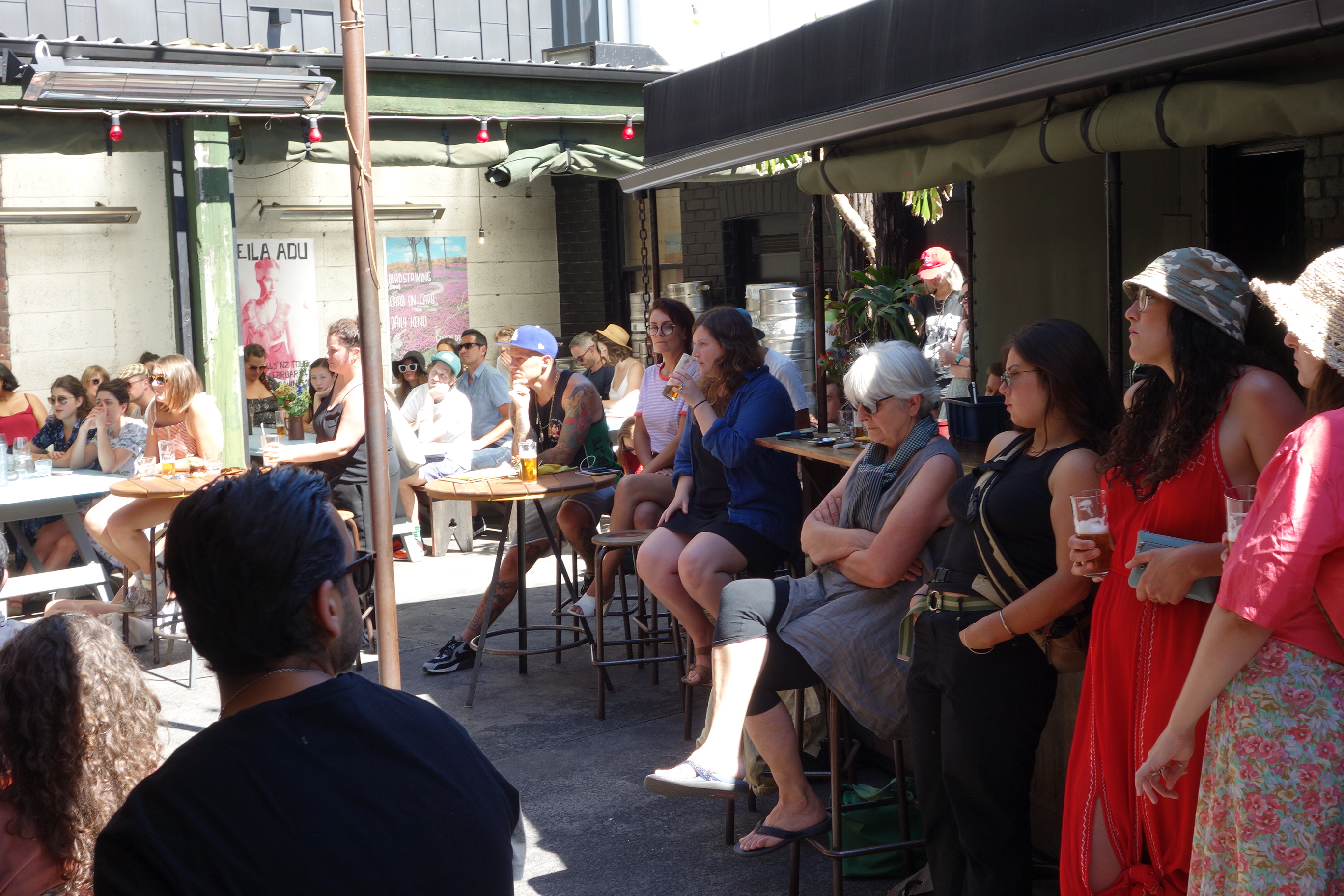 "For me it's legacy based. It's intergenerational. Seven generations have been engaged in this dialogue, and it's tiring. Fatigue sets in. Fatigue for Māori is related to that ancestral, legacy based [process of] fulfilling obligations to ancestors. A lot of New Zealanders suffer what I call Treaty fatigue, but the fatigue suffered by New Zealanders more generally is not because of intergenerational battling. It's more fatigue from Treaty discourse, Treaty dialogue without actually being engaged in it. It's almost fatigue through osmosis and not really being a part of the conversation. So the question for me is, how do we shift the conversation so the Treaty has just as much relevance to every other New Zealander as it does to Māori? Because the Treaty is an agreement for all people of Aotearoa. "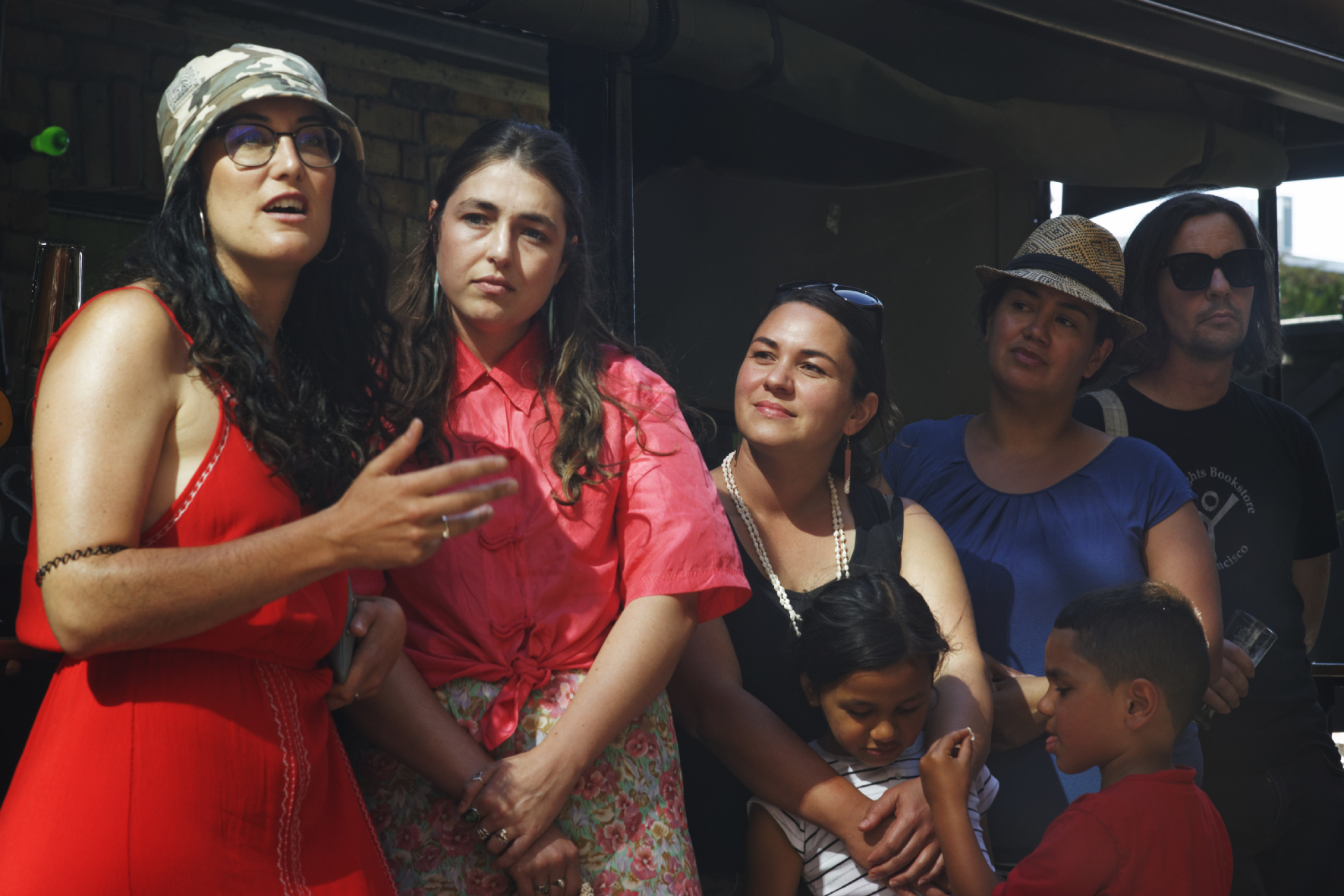 Khylee Quince
"The treaty needs to be viewed within a Māori framework. Our social, legal and political frameworks. Which means that it was negotiated and signed on our terms—we think collectively, we belong to collective groups, and have different concepts of time. So this is not an ancient document, it's a living document. If you compare that to Pākehā concepts, Judeo-Christian concepts like "the sins of the father not passing to the son"—that doesn't apply to us, culturally. When we say I am Ngāpuhi, I am Ngāti Whātua, we don't just mean me individually, we mean our relations who are yet to come and those who have been before us. The difference between that way of thinking, being and doing and the Pākehā way is often ships in the night. For Pākehā people, law is the document, relationships are formed by contract… it's all about words on paper. For us it's more like the Whakatauākī: deep throat; shallow muscles. Actions speak much louder than words. The terms of the Treaty are one thing, but from a Māori perspective the Treaty established a relationship.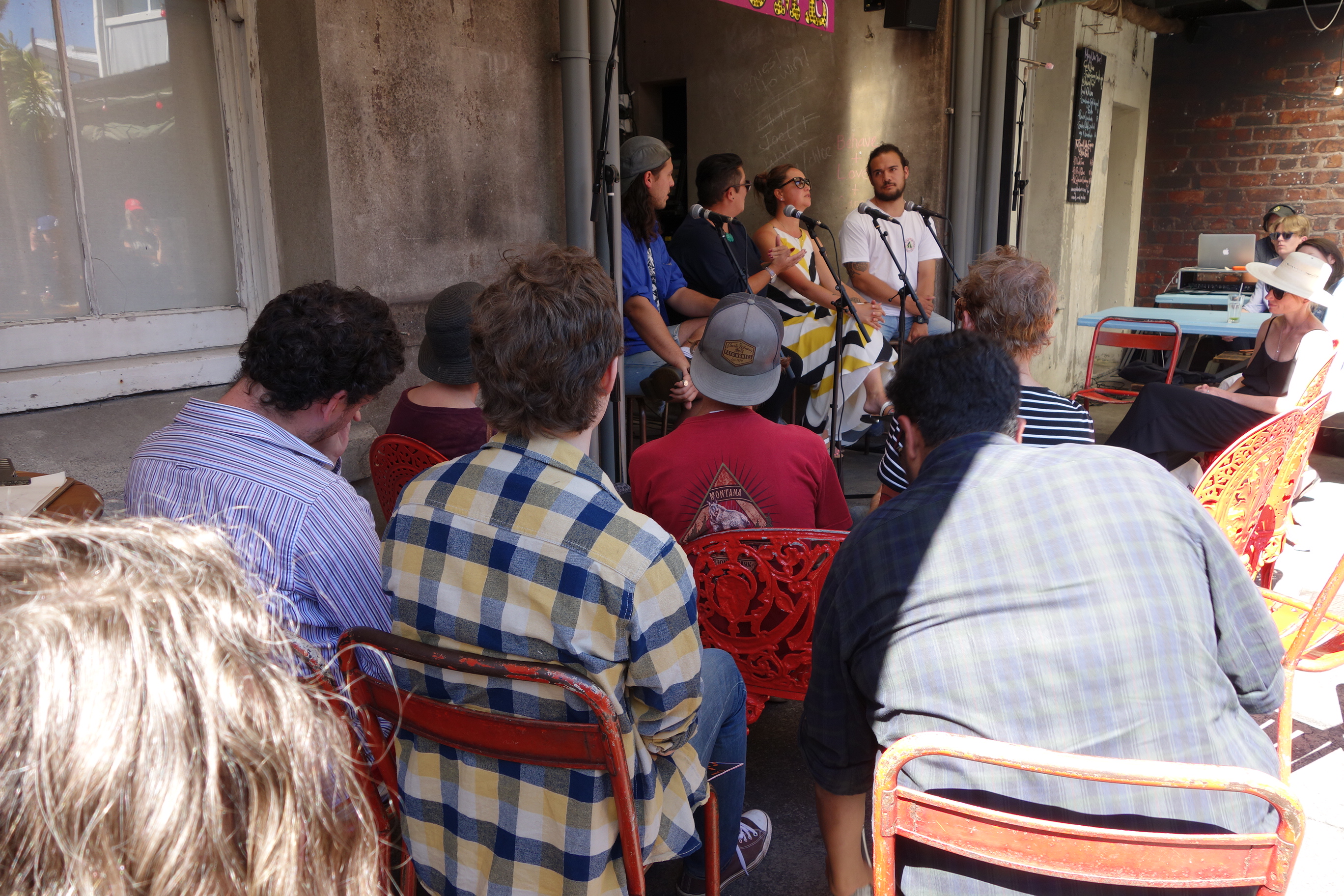 "Most Treaty discourse over the past 150 years has really been about Articles One and Two: was there assertion of sovereignty, what did Māori give away and what did we retain. But I actually think the most important part of the treaty for me as a criminal lawyer, someone who is engaged in social justice, is Article Three: which promises equal citizenship for all people in Aotearoa. That's the consequence of the breach of articles one and two. There's no point in giving us rangatiratanga and recognition of mana today if we live substantively unequal and marginalised lives. As a criminal lawyer, that's where those people come from: a place of poverty, all those negative indices where Māori fare poorly—health education housing, all social indicators, that's the future of the treaty. The most relative part of the treaty today in a social and political sense is to address the inequality issues."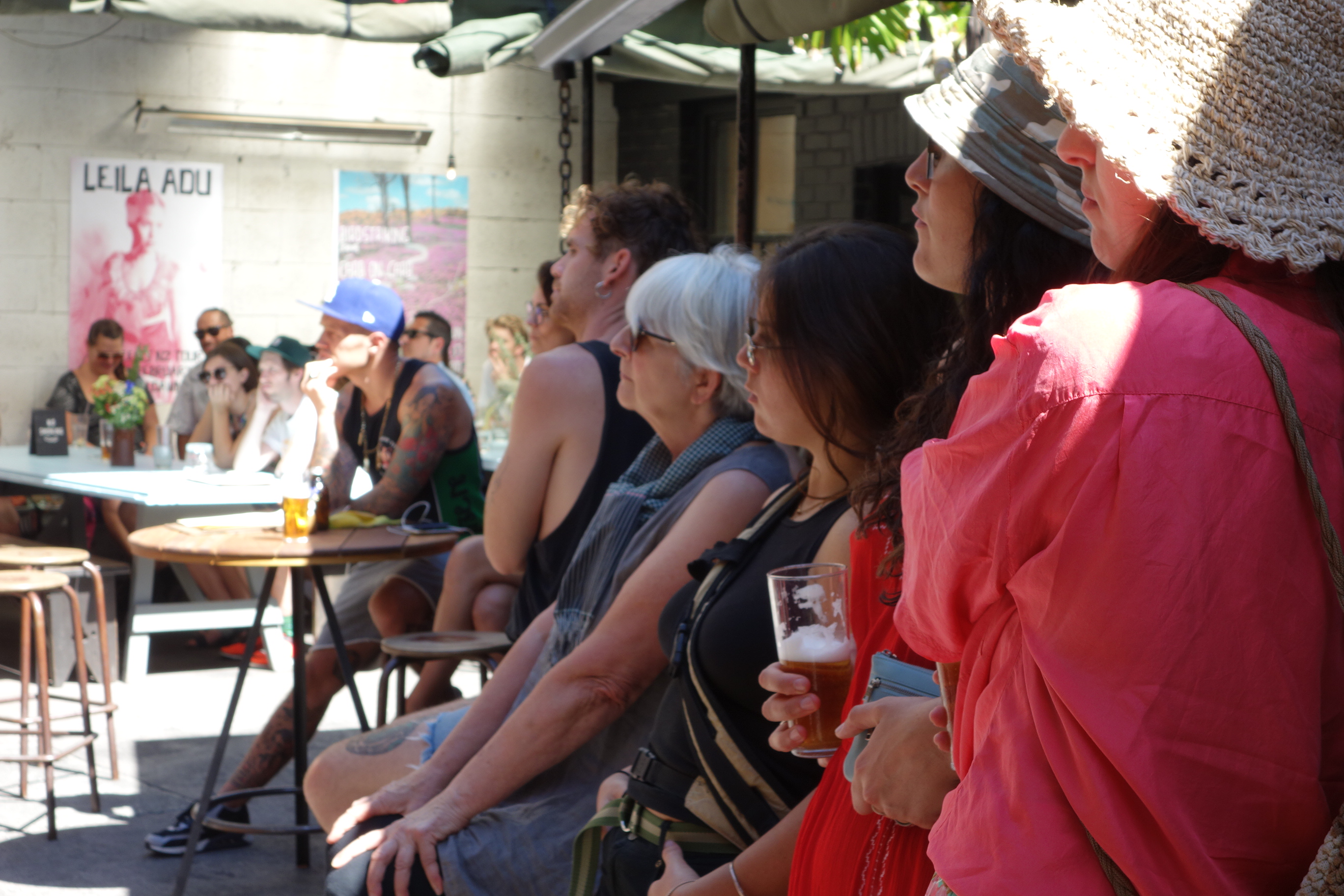 Sam Te Kani
"I remember growing up, having a white mother and a Māori father, Waitangi day was kind of looked on as a fiasco and a circus, and was kind of seen contemptuously in our family. I don't personally feel like I have access to the conversation at an institutional level, and that's about class—you're talking about Māori faring poorly, being totally marginalised, so it's like access to participation in the conversation is totally classed and that makes it difficult. I don't feel like I identify with the conversation around the Treaty at all, just because I don't have the institutional means to do so. How might I? Go back to university? That's not happening. Things like this, which I can participate in without necessarily having access to a degree, or being what I referred to last night as an "academic Māori", which is a thing. Those things give people agency, and when you don't have agency you don't feel like you have a right, even, to participate in the conversation."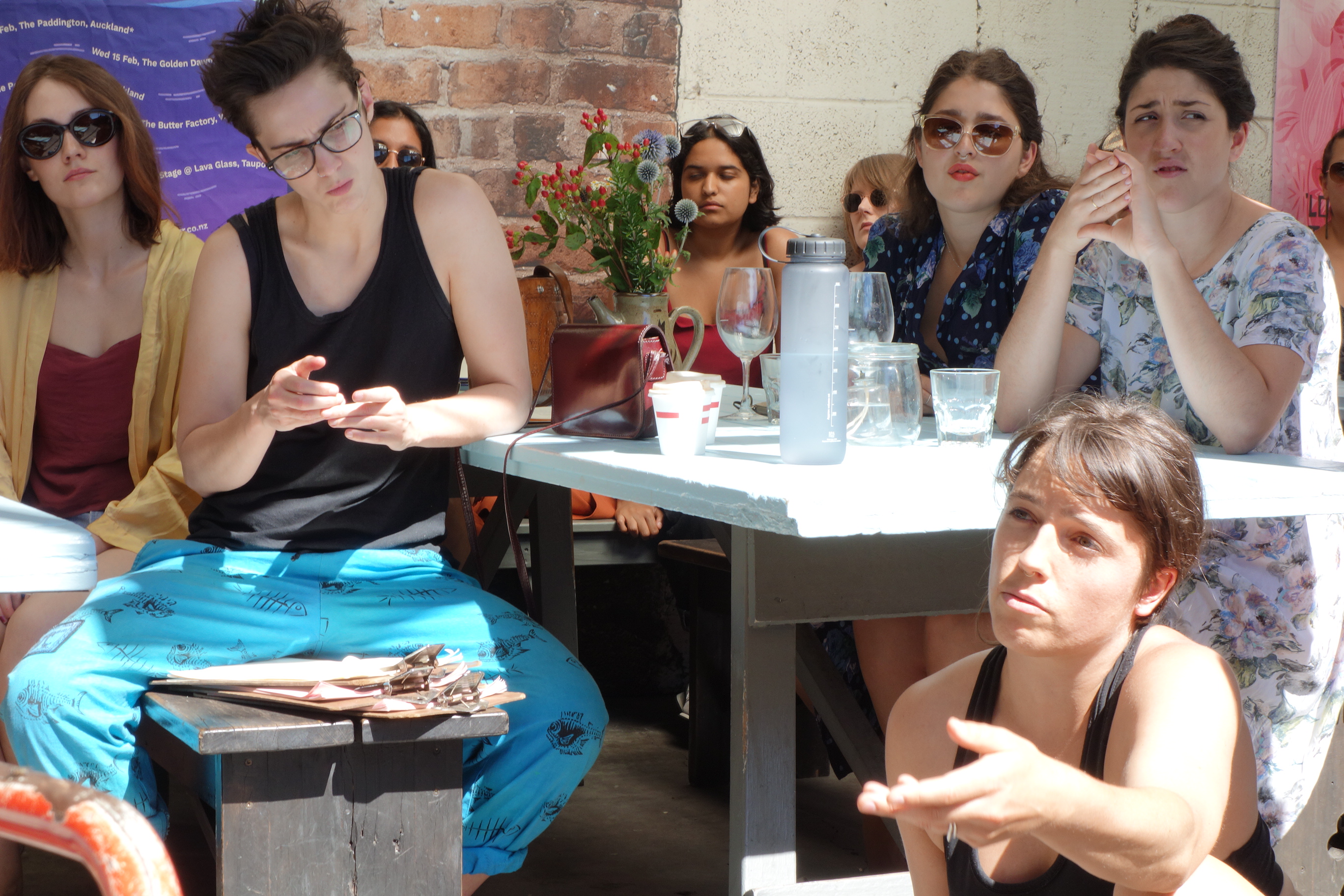 Khylee Quince
"How should we celebrate? It's only Pākehā who have dipped in and out of remembering, and hating, or liking or whatever about the treaty. It's never gone away for us, and we always remember it. I was thinking about this last night, and not a day goes by that I don't think about the Treaty in some way, that it doesn't come up in my mind watching the news, seeing people on the street. It is as relevant as ever as the blueprint for our lives."
*Excerpts have been edited for length and clarity.
Thanks to Golden Dawn, Tavern of Power, Ponsonby, Auckland.