It's been seven years since Beyoncé sang "Who run the world? Girls", yet we're still nipple-censored deep in a patriarchal world. In 2018, it's the same fight, but change, particularly in Beyoncé's world, AKA Hollywood, is palpable. The past year has seen a new wave of feminism: an unveiling of truths women have been holding for years with movements such as #MeToo and "Time's Up".

And amongst all the dirty laundry being aired by brave women everywhere, New Zealand musician Georgia Nott has managed to find her place in the movement. Nott, of sibling indie-pop duo Broods, is releasing her solo album The Venus Project on International Women's Day. She dropped the first single from the album earlier this year—an ethereal, dream-pop number titled 'Won't Hurt'—and VICE NZ has an exclusive first look at her new video 'Won't Hurt' right here.
As an ode to women who have inspired her, The Venus Project has been produced as an all-female collaboration, with women including the likes of Broods keyboardist and producer Camila Mora and illustrator Ashley Lukashevsky. "I wanted to do this to make it a positive thing that wasn't about proving that I'm 'good, for a woman', but celebrating the fact that I'm happy to be a woman, I'm proud to be a woman and I'm proud of other women because there's just such a negative stereotype around feminism," Nott says of the album.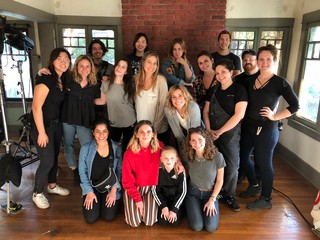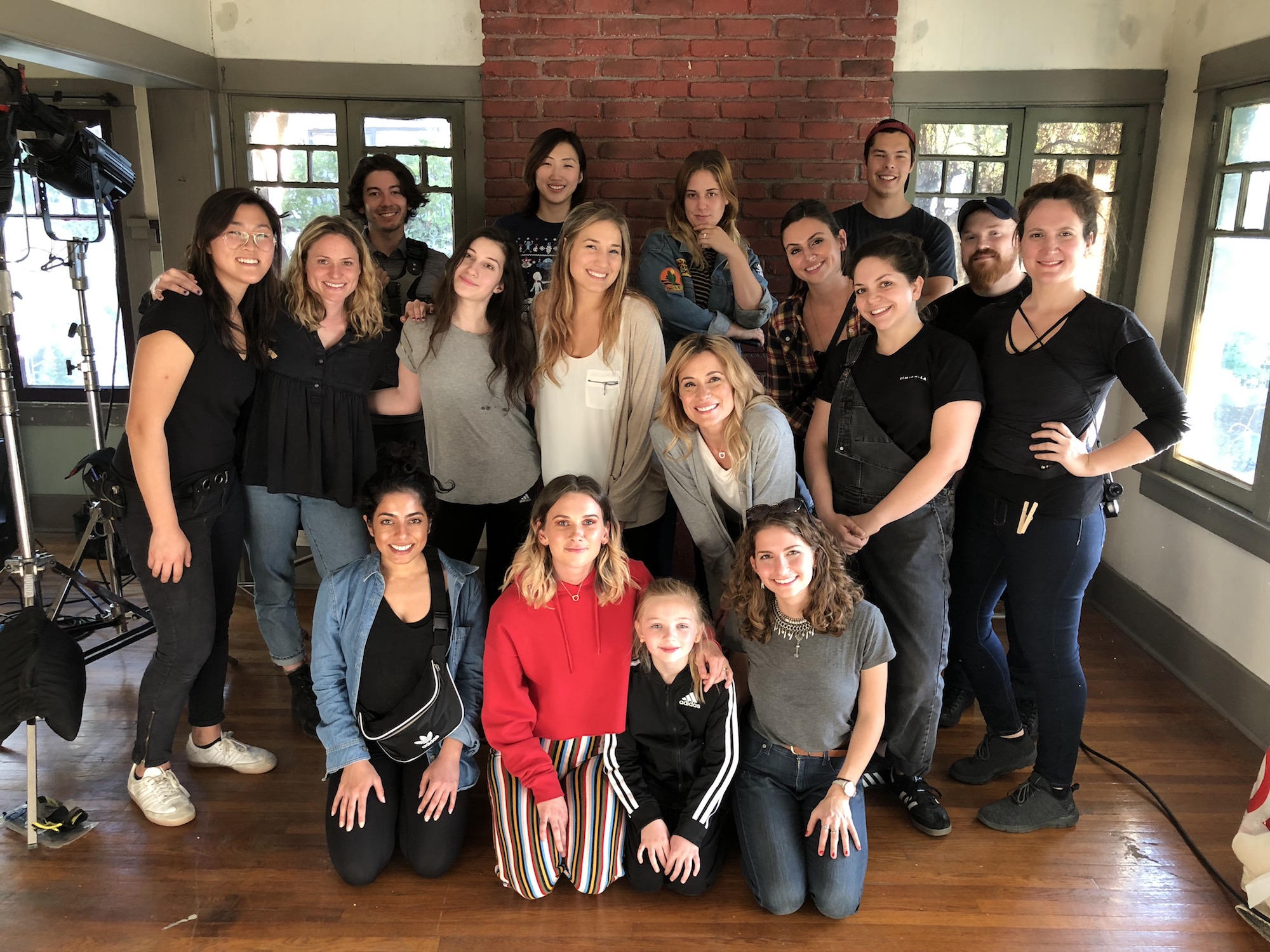 "Good - for a woman" is feedback she and her peers have encountered many times in what she says is still a male-dominated industry. "I've heard so many stories from songwriters and producers that I've met in the past couple of years, of how they feel like they have to compensate, basically, for the fact that they're a woman – or that every time they go in [to record] there's this look of surprise when they come up with something amazing," she says. I can feel her eyes rolling through the phone. "Or if you are conventionally beautiful you can't be talented because you can't be both. It's just bullshit."
Nott's activism doesn't stop with her music. When I spoke to her she was still buzzing from the Women's March Los Angeles. "We all made signs the night before. Caleb [of Broods] had one that said 'HeForShe' and my flatmate had this awesome one that said 'We're not ovary-acting'", she says. "It was so nice to go with the people I love, and the people I know have been affected by either feeling like they have to succumb to their stereotype as a man or a woman, or feeling like they have to fulfil their place in society because of what other people have prophesied for them."
"I found myself going into every single session and going on every tour just expecting everybody around me to be men."
It's clear Nott isn't succumbing to anything. As a female in the music industry, she has to hustle that much harder and truly believe in her talents. "I found myself going into every single session and going on every tour just expecting everybody around me to be men," she tells me. "Coming from New Zealand, you're told to be humble and you're told not to think too highly of yourself. But I can't afford to do that anymore, because I'm already getting looked at like I have to prove myself every time and I'm not gonna let that make me think I'm capable of less, just because somebody looks at me like that or gets surprised when I'm good. I'm gonna keep telling myself that I'm here for a reason. I'm gonna keep telling myself that I'm fucking good at what I do and I'm not going to apologise."
When it comes to talking about the music and lyrics in The Venus Project, Nott softens. "It's super, super personal lyrically, and some of the songs are very vulnerable," she says. "They were written in times where I've been so confused and so downtrodden… I think turning your weaknesses into something creative and just something that empowers you is in itself a hugely strong thing to do."
While Nott admits her project isn't a panacea —" I don't think this is going to be the answer to all the problems that are in the industry"—she sees it as using her talents for a bigger cause. "For me, I'm a creative person, I'm a musician. I thought I'd use that to make a statement about what I believe in and what I've noticed has been a real uneven ratio in the industry," she says.
"I think the world's gonna be the most beautiful place when every single person is accepted for what they can make – and they don't feel like they have to change who they are because of their race or their gender or religion. Everybody thinks there's this 'right' way of living, and there's just not."
The Venus Project is out on March 8, International Women's Day. Georgia Nott is appearing at our special Women's Day Air Bed Cinema event at the Pullman Hotel in Auckland, an evening of music, discussion and great viewing presented by VICELAND and the Women's Collective.
To celebrate International Women's Day, VICELAND NZ is extending the moment to last the entire week. From March 5-12 we're celebrating all our best female hosted content—including STATES OF UNDRESS, WOMEN, RISE, SLUTEVER and more—available on Sky Channel 13 and SKY On Demand.