"No one knows you the way you do," raps GNOME in her new track 'Feeling I Get'—which we get to video premiere right here on VICE NZ. It's a raw walk through her shifting emotions, marking a point of arrival for the Auckland artist who wrote her first rhyme aged 11 and has cycled through various identities on both sides of the mixing desk.

After developing 'Feeling I Get' over the last couple of years, GNOME has settled on a new name and solidified her sound, combining the traditional Persian music of her roots with her long-time love of hip-hop.
An audio engineer by trade, GNOME—whose production name is Monax—is used to concentrating on the details of music making. Releasing this track has meant some letting go. "I can brush away the pressure of having to sound good and just be honest," she told VICE.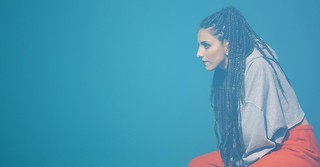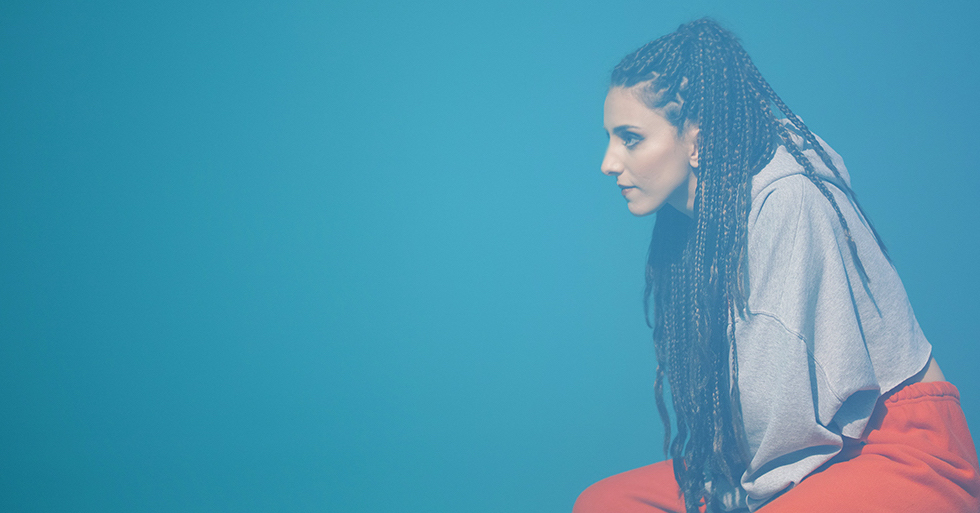 GNOME is used to holding her own. She got her start in music production at her all-girls' high school where there was a studio she'd muck around in making beats, even though there wasn't a teacher to oversee it. While studying design at university she spent most of her time in the campus studio so she signed up to an audio engineering course, where she was the only girl in her class. Now she runs her own audio engineering workshops just for women.
While she acknowledges some women find working in such a male dominated environment a struggle, GNOME says it would be way worse in her homeland. Her father moved her family from Iran when she was eight. "He's a doctor and he saw that Iran wasn't a healthy environment to grow up in," says GNOME, who reckons it'd be "basically impossible" to do what she's doing in Iran. "It'd be quite sexist and a lot harder. You'd get in trouble to rap in Iran. Especially, if you're expressing a view that might not be accepted."
GNOME gives a nod to her heritage in 'Feeling I Get' with a Persian music sample and her friend Shae Sterling, who shot and directed the video, made sure she incorporated her family in the clip. That's her dad in the background on his phone, her mum bringing in the tray and her brother sitting next to her on the couch. "Shae said we have to do a home scene," says GNOME. "Sitting on a Persian couch and chilling at home. Just one of the situations that I get caught in."
Now that she's got 'Feeling I Get' out we can't wait to hear more from GNOME. And she promises it won't be another two years until the next release. "The next tracks are flowing a lot faster because I know the sound now that I'm looking for. This was my guinea pig. I was finding myself."