Image by Derek Henderson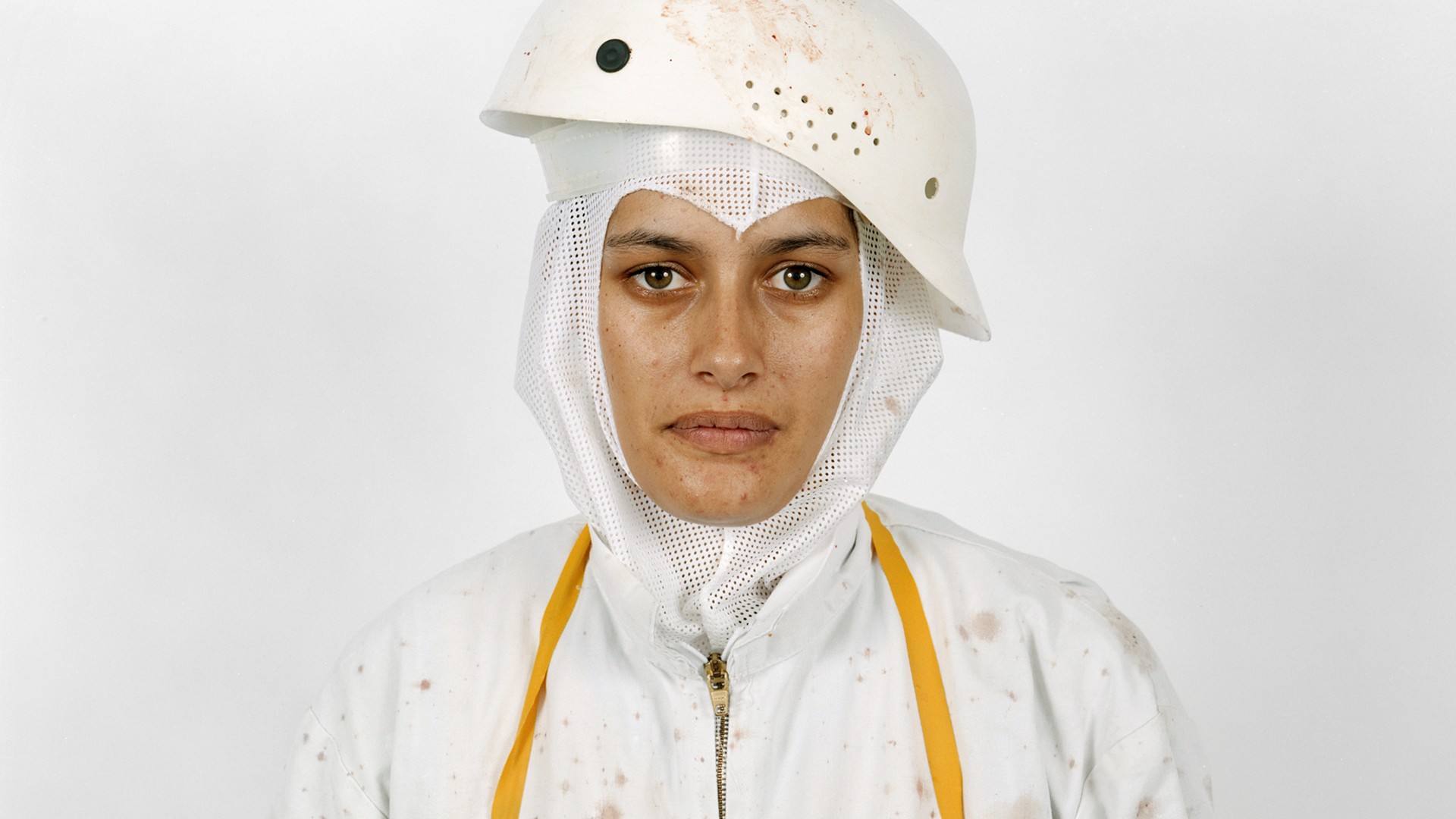 "If you were walking down the street and saw someone that was interesting and you stopped and just stared at them, you can't do that. That's rude. So that's the power of photography," says Derek Henderson. In his series Waitoa Slaughterhouse, the New Zealand photographer documents the men and women behind the scene's of the nation's meat industry: working the butchery lines of the nation's abbatoirs.
Growing up in the Hawke's Bay, Derek Henderson spent his childhood with seven meatworks in the surrounding area. He was interested in the faces of the men and women of the slaughterhouses, and whether spending day in, day out killing and butchering animals on the chain affected them, or was somehow visible on their faces.
His photographs of workers, out of context with their bloody aprons and tools of the trade, are a both confronting and gentle look at the meat trade and its workers.
Among the 30-40 people he photographed during the two days he was on site, there was one guy who had just started on the job.
"You could see in him that he was quite shocked by the whole thing, like quite disturbed by it. But by the time they'd sort of been there for a while, they'd just become accustomed to it," says Henderson. "
"I think the human condition is amazing in that we're very adaptable."