"I'm a con artist," says Florian Habicht. "I get people to be in films." He's good at it. Florian has made documentaries on everyone from the hard men of the Kaikohe demolition derby to Jarvis Cocker and Pulp's last farewell to Sheffield. When you meet him, he's so tall yet unimposing—an assemblage of elbows and grin—that you get the feeling his cons involve genuinely making friends with his subjects.
For his latest documentary he certainly did. Florian went inside a former psychiatric hospital south of Auckland to film the inner workings of the ludicrously successful haunted house Spookers. Florian had no intention of making the film Spookers. He was deep in a drama project when he got invited to direct. Reluctantly he picked up his camera and made his first visit to the scare park. What he found there, he couldn't resist.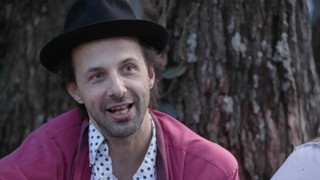 While the initial pitch was all about the business run by Beth Watson and her husband Andy, the mayor of Rangitikei, who despite claiming to have never watched a horror movie have created an environment so terrifying some customers never make it out of their cars. Others who do actually get to the front door shit their pants in fear.
While that all made it to the film, Florian was able to draw something deeper out of the stories of the performers—often misfits and outsiders—who have formed a community among the fake blood. Their ghoulish personas provide an escape from the horrors, or at least challenges, of the real world.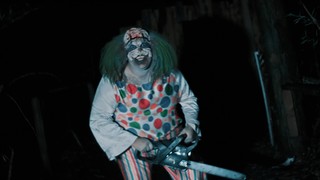 When Huia Apiata goes to work he dresses up as a zombie clown and chases people with a chainsaw. As the 21-year-old Mormon with dreams of an operatic career says in the film, Spookers is where he feels comfortable. "I feel wanted there." Florian and Huia became so close during the year and a half it took to film the documentary, they joke they're now like twins. "Only our mothers can tell us apart."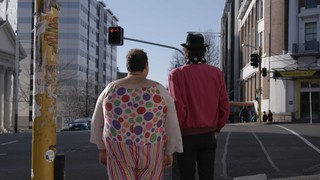 In our new VICE video we asked Florian to show us what he would eat for his last meal on earth. Florian wanted Huia to come too. "It'd be sad to eat it alone," he said. So we headed to Auckland restaurant Coco's Cantina for a couple of giant plates of spaghetti.
In Spookers, Florian gets his subjects to open up about their dreams and their fears. Spaghetti is a bold choice for Florian who admits to being an A-grade stainophobe. His fear of stains developed on the streets of New York filming his genre-warping film Love Story while a recipient of the dream Harriet Friedlander Residency—you get $80,000 to last as long as you can in New York doing whatever you want. Florian had three pairs of pink pants he would wear for continuity. Pink was a good colour to break the ice when interviewing New Yorkers about a tough subject like love and he carried a stain pen to keep them obsessively clean.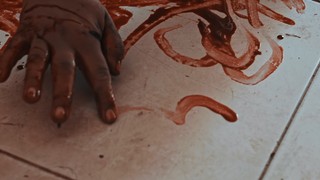 Straight up, Kingseat Hospital, where Spookers is based is a terrifying place. Opened in 1932, for nearly seventy years it treated the mentally ill until its closure in 1999. Abandoned and foreboding, the building alone is enough to make the hairs stand up on the back of your neck which is exactly why it's an ideal place for a haunted house—and also potentially deeply unsympathetic to the hundreds of people who lived there, many against their will.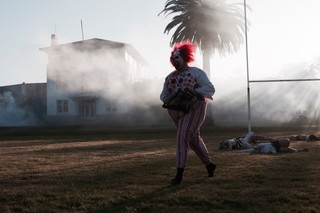 Florian doesn't shy away from the spectre of mental health in Spookers and how patients were treated at Kingseat in the past. Black and white archival footage shows white-coated medical staff injecting patients and giving electric shock treatment. He includes interviews with a mental nurse who once worked there and a former patient who was sent to Kingseat as a 17-year-old and stayed 18 years.
Mental health is still very much a part of what goes on at Kingseat but through Spookers it's treated in a very different way. As Florian said to Huia over spaghetti, "What you guys are doing for mental health compared to what was going on there when it was Kingseat psychiatric hospital, if there are spirits I think they're cool with it"
"I think that they can feel there's such good stuff happening there."
SPOOKERS is premiering in the New Zealand International Film Festival which launches in Auckland on July 20 and screens throughout the country. See here for more details.